5 Uses of Retail Analytics: How Better Experiences Can Lead to More Sales
The retail industry has undergone significant challenges in recent years, from maintaining customer loyalty to delivering a seamless experience to streamlining inventory.
Sounds overwhelming, doesn't it?
Luckily, there's a clear solution - Retail Analytics!
201 Views

4 minute
Retail analytics have been essential in helping retailers bring about the said changes. From enhancing supply chain operations and improving market campaigns to enhancing customer satisfaction and retention, adopting analytics solutions is growing steadily in the retail industry.
The worldwide retail analytics market was $5.84 billion in 2021 and is expected to be worth around $18.33 billion by 2028.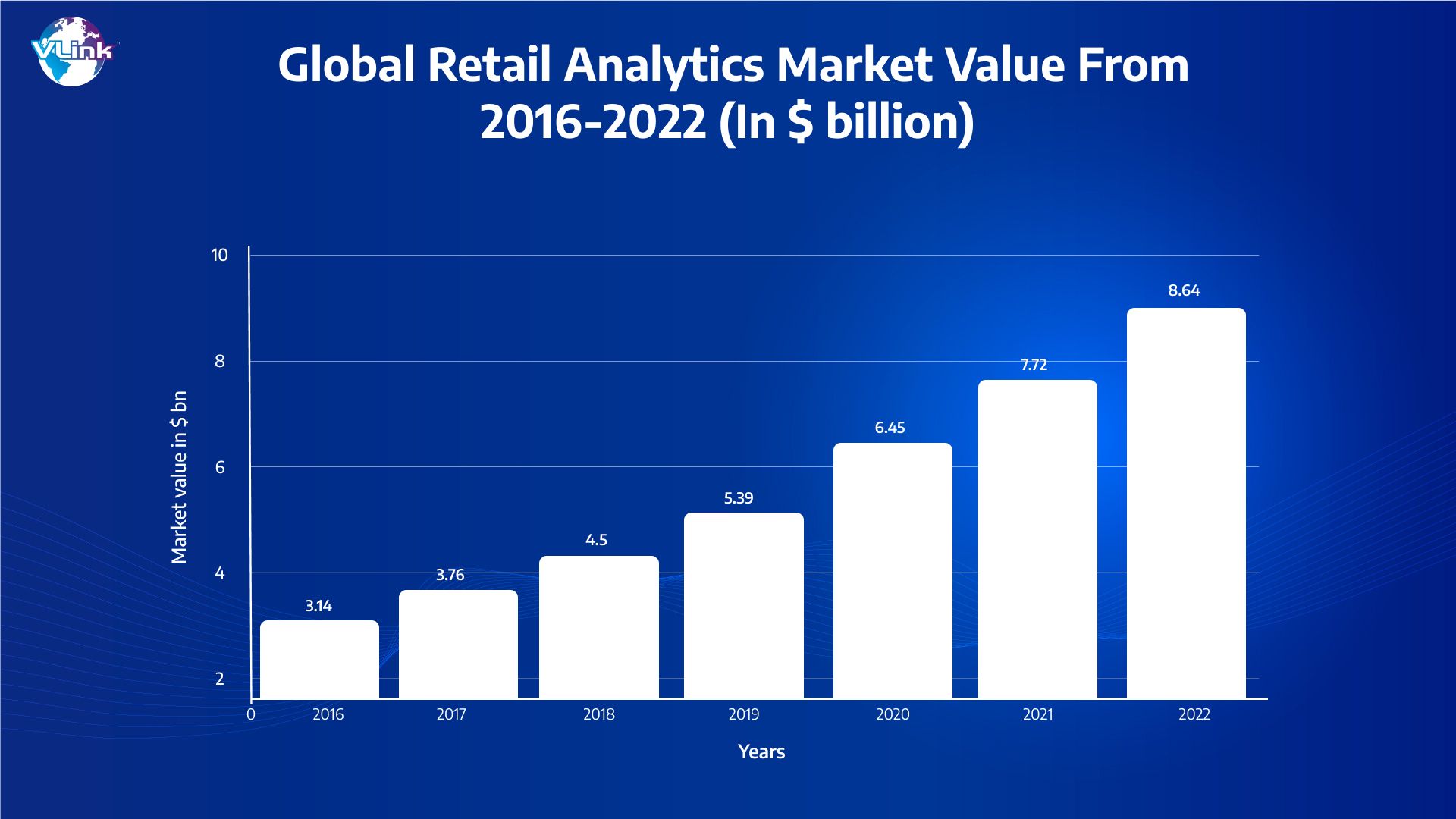 Many popular retail businesses like Amazon have turned to data analytics to increase sales and achieve high success.
In this blog, you will learn about five uses and how retail analytics can help. Here are five examples of how analytics are helping retailers today.
Let's first start with its basic information.
What is Retail Analytics?
Retail analytics is the process of gathering and analyzing retail data. It helps in optimizing price, supply chain movement as well as improving customer loyalty. Data analytics can also predict trends and make strategic decisions per market analysis.
Retail analytics is gaining popularity in the market because of several functions such as customer management, supply chain management, In-store optimization, and many more.
The Below Image represents global retail analytics Market by function in 2022.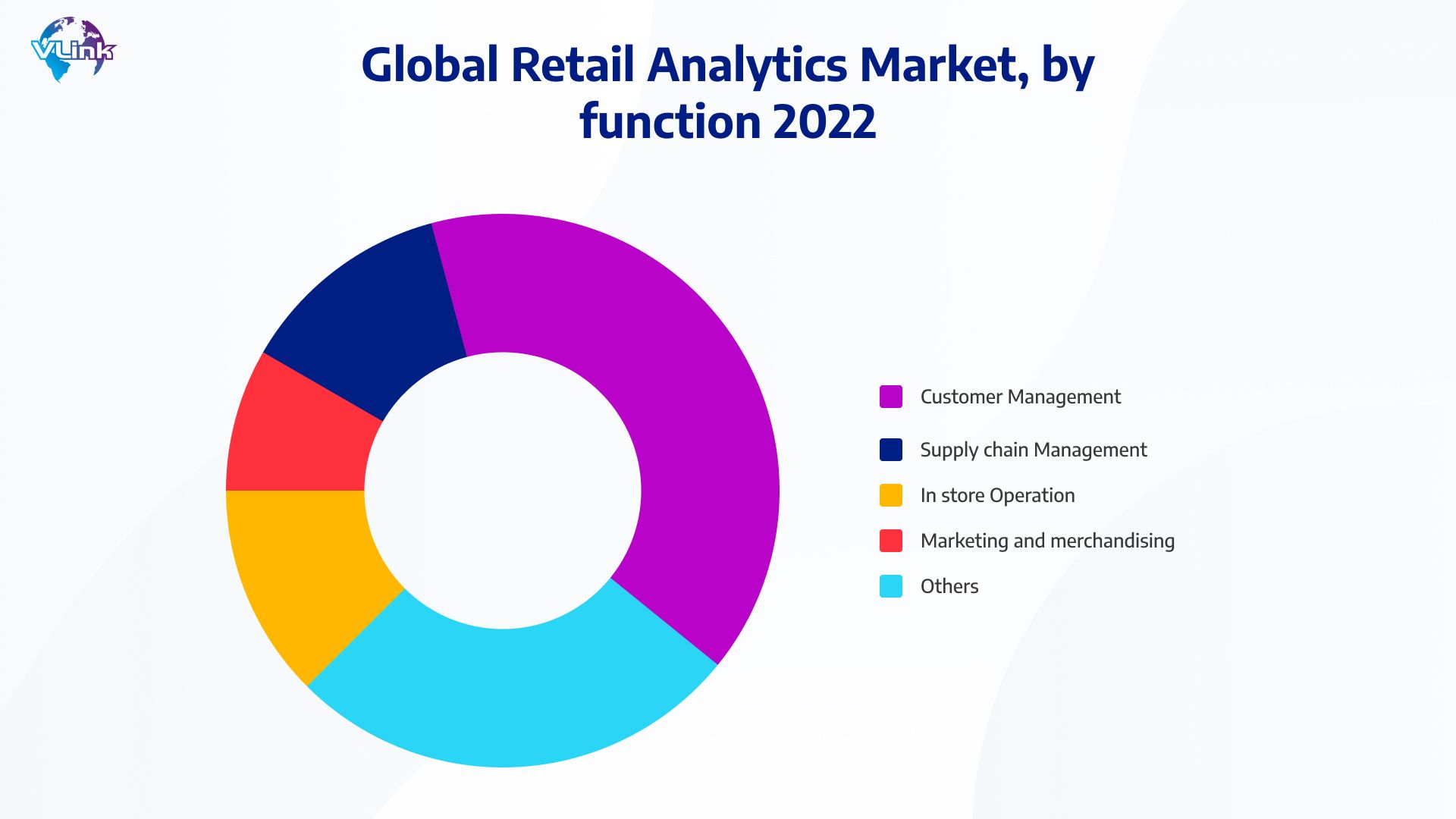 Four types of retail analytics are shown in the figure below.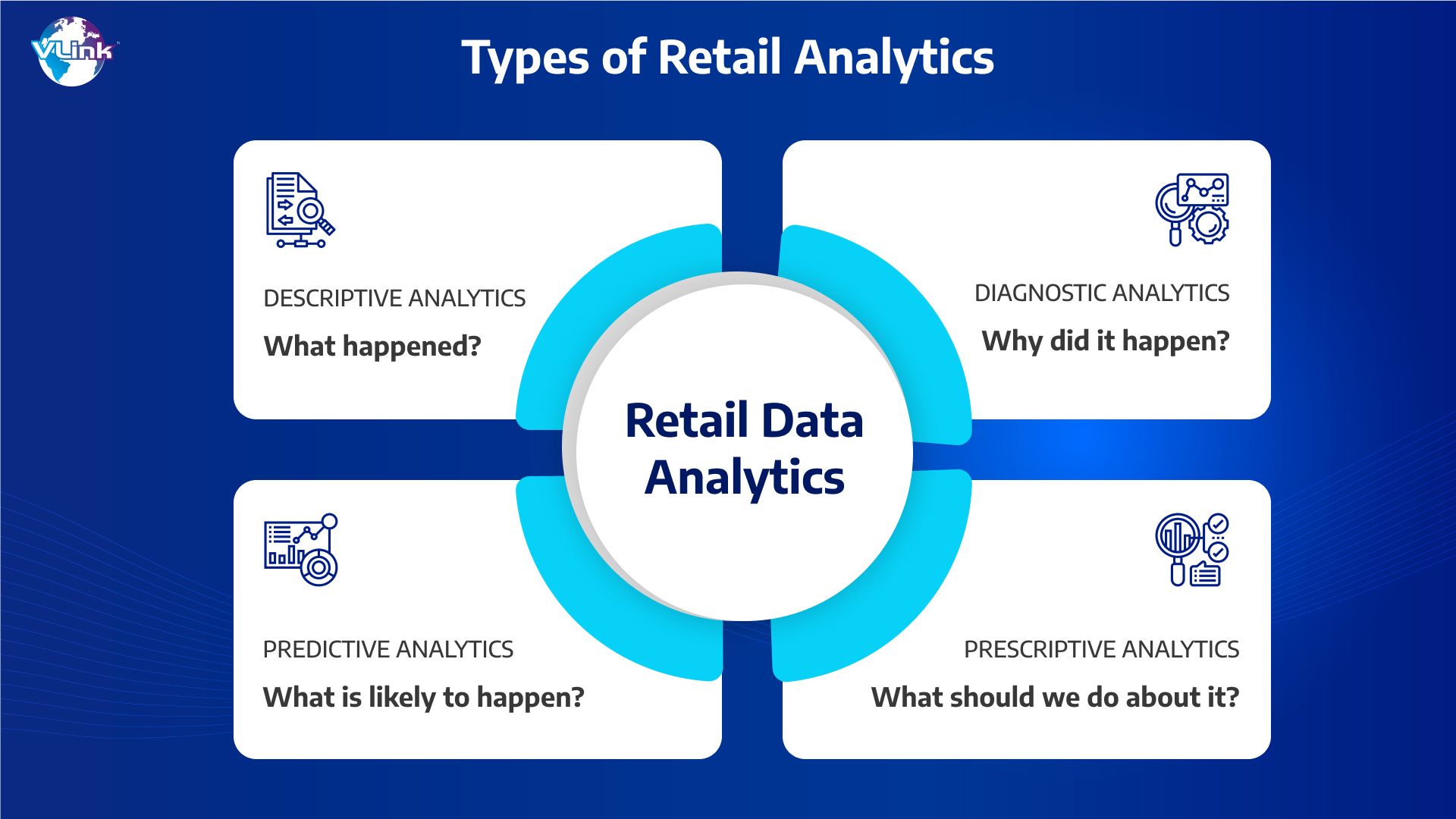 5 Uses of Retail Analytics
Here are five powerful examples of retail analytics:
1. Understanding Customer Behaviors
Data analytics that track customer behaviors help retailers understand how their customers shop, what they like, and where they prefer to receive promotions. Using this data, they can optimize marketing efforts, create offers best suited for customers, and uncover tactics for retention and personalization that improve sales and lower costs.
Based on function, the customer management segment dominates the retail market. The image is shown below.
Also Read: Top 4 Retail Tech Trends to Watch

2. In-Store Experience Tracking
For omnichannel and brick-and-mortar retailers, improving the in-store experience is critical today. Data analytics can improve merchandising through tracking thanks to sensors, beacons, and mobile applications.
Once this data is collected, it's then analyzed for insights into how to deliver excellent customer experiences, where to focus attention, and what leads to consumers returning to shop again.
3. Better Promotions
Improving conversion rates is essential in retail as online real estate for goods continues to be flooded. With predictive analytics and targeted promotions, it's possible for retailers to uncover what offers and products are most popular, what consumers sign up for, and more.
With this data, they can continue to test and analyze new ways to capture customer interest.
4. Tracking the Customer Journey
Perhaps one of the most critical facts about customers is their journey – an overall look at their entire experience with the brand, from communications to the online and in-store experience, purchases, and their interactions with ads.
It reduces cart abandonment, increases the likelihood of closing a sale, and helps retailers understand how to guide customers best to complete the buying process.
Hire our data analytics services!

5. Operational and Supply Chain Improvements
Using analytics in the supply chain is one of the more recent ways retailers are upping their game. The data can be used for everything from product tracking to improved quality, real-time inventory management, and better forecasting.
Making better decisions at this level of operations cuts down on operation costs and can impact on the bottom line. Studies show that some retailers have experienced a 60% reduction in operating margins by integrating analytics to supply chain management.
In the end, retailers who leverage the power of data analytics will continue to win more customers. A deeper connection to their desires and needs and stronger bonds formed using actionable data insights are key to increasing sales in the competitive marketplace.
Consider VLink's Services to Implement Your retail analytics solution!
If you want more sales and to stay ahead of the competition, get support from our retail data analytics services. We have helped many retail businesses build smart data analytics solutions that increase sales and drive significant cost-saving opportunities.
Scalability, security, and AI-based analytics are three factors our data analytics developers focus on when delivering retail analytics solutions for your business.

FAQs
Frequently Asked
Questions
How does data analytics work in the retail industry? 
Data analytics works in the retail industry by analyzing how consumers purchase and use it to deliver a seamless experience to customers. The primary functions of retail analytics are providing analytical data on inventory levels, supply chain movement, and consumer demands. 
Why should you use data analytics in your retail business? 
You should use data analytics in your retail business to understand your customer's preferences, deliver a great experience, save on costs, and streamline operations. 
What are the top 5 retail analytics tools? 
The top five retail analytics tools are SAP Sales Insight for Retail, Crisp Data Platform, TIBCO Spotfire for data visualization, Numerator Insights, and Triple Whale. You can use this software in your retail business to enhance sales, improve tracking and deliver a satisfied customer experience.