Data is an essential component of the IT sector. Users have accumulated massive amounts of data over the years, which businesses are using to fine-tune their products/services and improve the consumer experience.
Approximately 97.2% of organizations are investing in artificial intelligence and big data, yet according to one survey, many firms only evaluate up to 40% of the data they acquire from all sources. Another intriguing finding is that businesses that actively employ big data analytics enhance their profitability by about 8%.
However, realizing this promise is not without risks. Many organizations have embarked on data journeys only to see their efforts slip and fail to provide substantial economic value.
This thorough tutorial focuses on the concept of data engineering as well as its roles, functions, and responsibilities. Prepare to dig in and learn everything you can about data engineering!
What is data engineering?
Data engineering is the process of gathering and evaluating data in order to provide high-quality datasets to data scientists. This technology is vast as it includes processes, tools, methods, and applications. It is a collection of modules that includes data infrastructure, data mining, data processing, data gathering, data modeling, and data management.
There are several practices available for software development. These principles are becoming more standard in software initiatives, but they are frequently overlooked in data projects.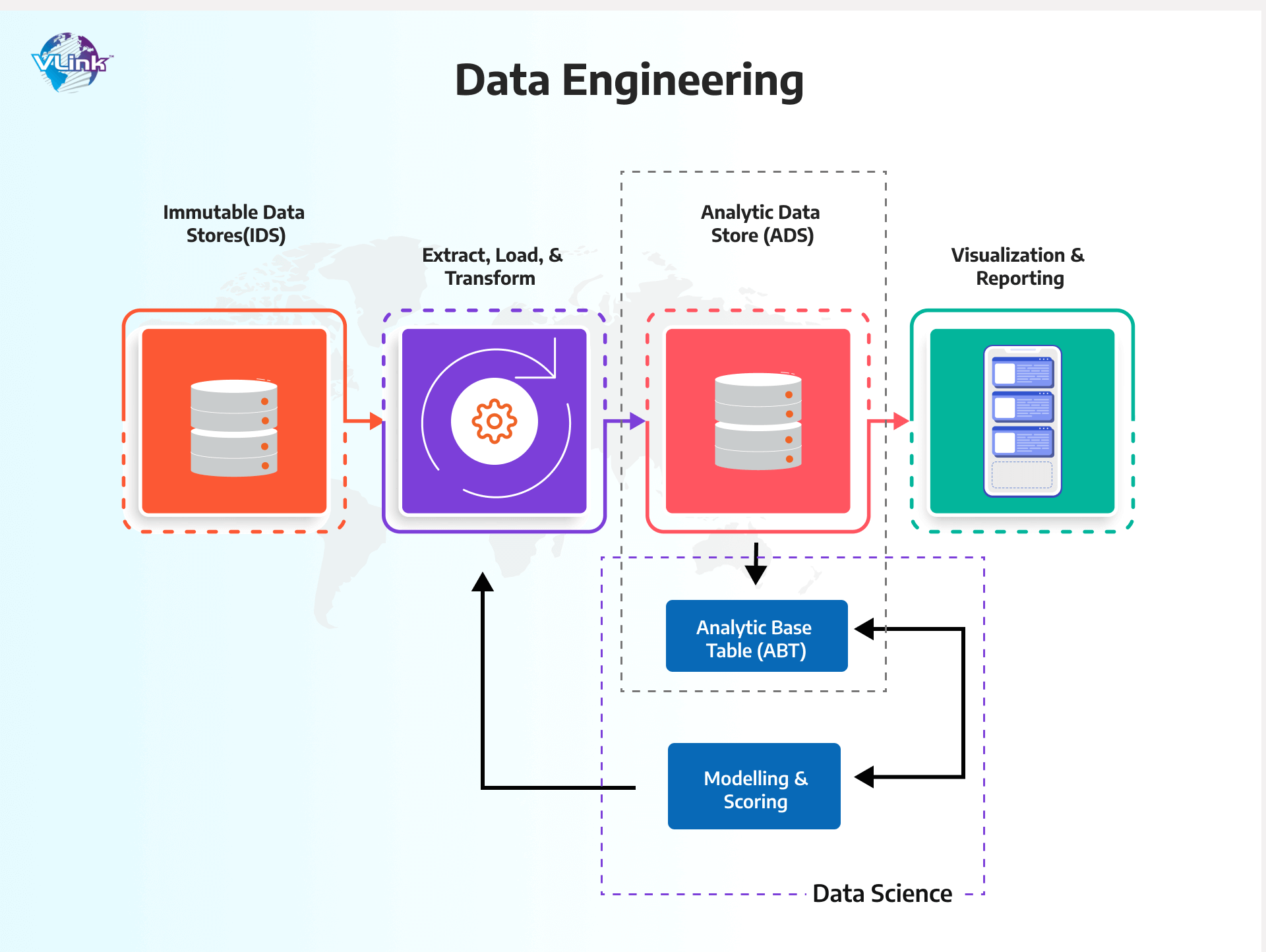 Due to this, teams can work in small groups that primarily focus on data input into systems, or they can be part of big teams that interact with data scientists and database administrators to simplify the data pipeline in mid- and large-sized organizations.
Common data engineering services for businesses
Data engineering services are diverse and adaptable. Data engineering firms provide end-to-end solutions for designing, building, deploying, and maintaining a unified system that gathers, cleans, stores, processes, analyzes, and visualizes data using business intelligence tools. The firms provide the following vital services:
1- Data Ingestion
The process of transporting or copying data from sources to a cloud storage platform is known as data ingestion. It is an important stage in today's data stack. It determines the type and quality of data that a company employs for analytics.
Data engineers must decide whether this procedure will run in batch mode or in real-time. Cost and resource allocation are important considerations when determining the time period for data intake.
2- Data Collection & Storage
Data gathered from various internal and external sources must be kept in a single database for subsequent processing and analysis. Data engineers must provide the finest data storage mechanism that enables employees to access datasets in real time.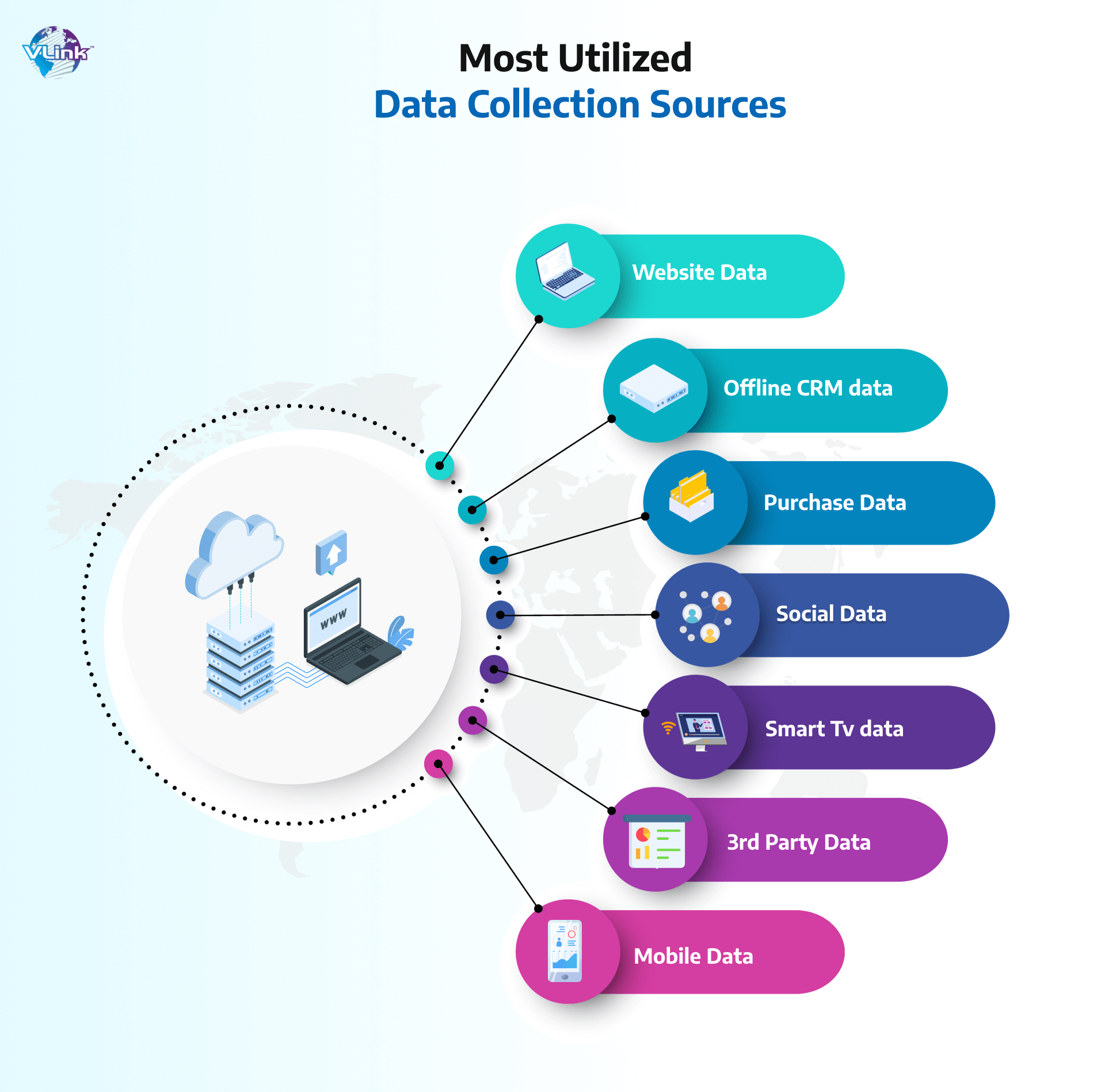 On-premises or cloud-based data storage options are available. Businesses can even utilize a mix of the two. Data warehousing and data lakes are two prominent approaches for storing massive volumes of data.
3- Integrating data
The process of connecting the central database to the input and output channels is known as data integration. To gather data, for example, the sources must be linked to the data warehouse. Likewise, to execute analyses and share data visualizations with end users, the data warehouse must be linked to ERP systems and BI tools.
4- Data Processing
Data processing is the process of cleaning and manipulating big databases to extract valuable information. To prepare data for analysis, data from the data warehouse or data lakes is extracted, categorized, cleaned, and formatted. This stage aids in the removal of mistakes and duplicate data, hence increasing the correctness of the obtained insights.
5- Business Intelligence (BI) Tools Integration
Business intelligence is an essential component of the process. This is the stage at which data is transformed into relevant information and shown in graphical reports. Data engineers are responsible for identifying and customizing the appropriate BI solution depending on business needs.
Why is data engineering services important?
Many BI and AI firms provide data engineering system design and engineering as a service (EaaS) models to help modern enterprises use datasets more efficiently by optimizing resources and lowering expenses.
Here are some of the reasons why businesses should invest in data engineering services.
1. Seamless IT Systems Management
Every contemporary organization needs its own IT infrastructure, whether on-premises or in the cloud. Data engineering services offer a complete solution by building the optimum infrastructure for connecting data sources, storage, analytical tools, and visualization dashboards. Rather than engaging with several vendors, the business may obtain expert services from a single firm.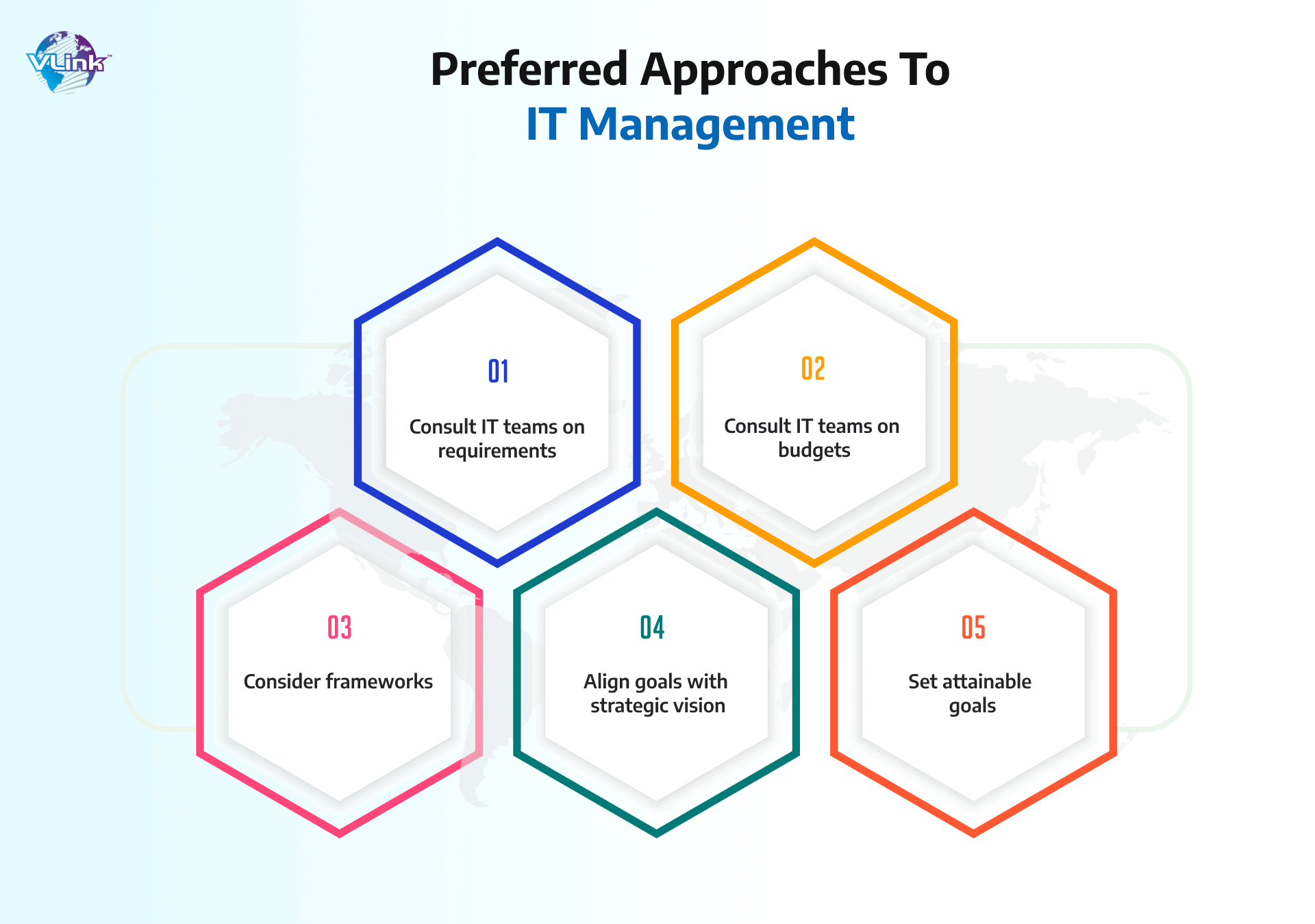 Because the data collected is organized, unstructured, and semi-structured, it is critical to keep it all in dependable data centers without raising storage costs. Furthermore, data engineers discover the appropriate techniques for compressing massive volumes of data while maintaining its quality. A proficient and powerful IT system will yield correct information.
2. Enhance Scalability & agility
Working with several APIs is required in data engineering to maintain a reliable link between diverse tools and applications. Data engineers must leverage current APIs as well as create new ones to satisfy the needs of the company. These enable vast amounts of data to move effortlessly between systems, ensuring constant productivity at work.
Modern organizations require flexible systems that can grow and alter as the company grows. The data engineer is responsible for ensuring that the data architecture is built for the future and can be readily scaled over time.
3- Sorted & Efficient Business Operations
The visualization reports may be utilized by managers from many departments in the organization once data engineering services are implemented to enhance the data infrastructure. As an example,
Based on what customers demand, the R&D department may come up with superior product ideas.
The quality testing team may improve the process to increase productivity while employing fewer resources.
The HR staff may detect the organization's talent shortfall and organize training programs or recruitment procedures appropriately.
The sales and marketing teams may utilize predictive analytics to determine the best moment to promote and launch new items.
The logistics department may collaborate effectively with third-party partners to deliver items to distributors on time.
New markets can be investigated in order to determine the target audience and develop targeted campaigns in order to convert them into consumers.
C-level executives may actively engage in B2B marketing and establish a niche to help the company grow.
Despite the prominence of data analysis reports, they cannot be accurate and dependable unless data engineers lay a solid basis for delivering business intelligence services.
4- Accurate Decision-Making
The ultimate objective of implementing the data-driven model is to enable effective decision-making at all levels. The insights gained through data analytics are not exclusive to senior management. Businesses may use the approach across all departments, empowering all lower and middle-level workers to make faster and better decisions based on real-time data.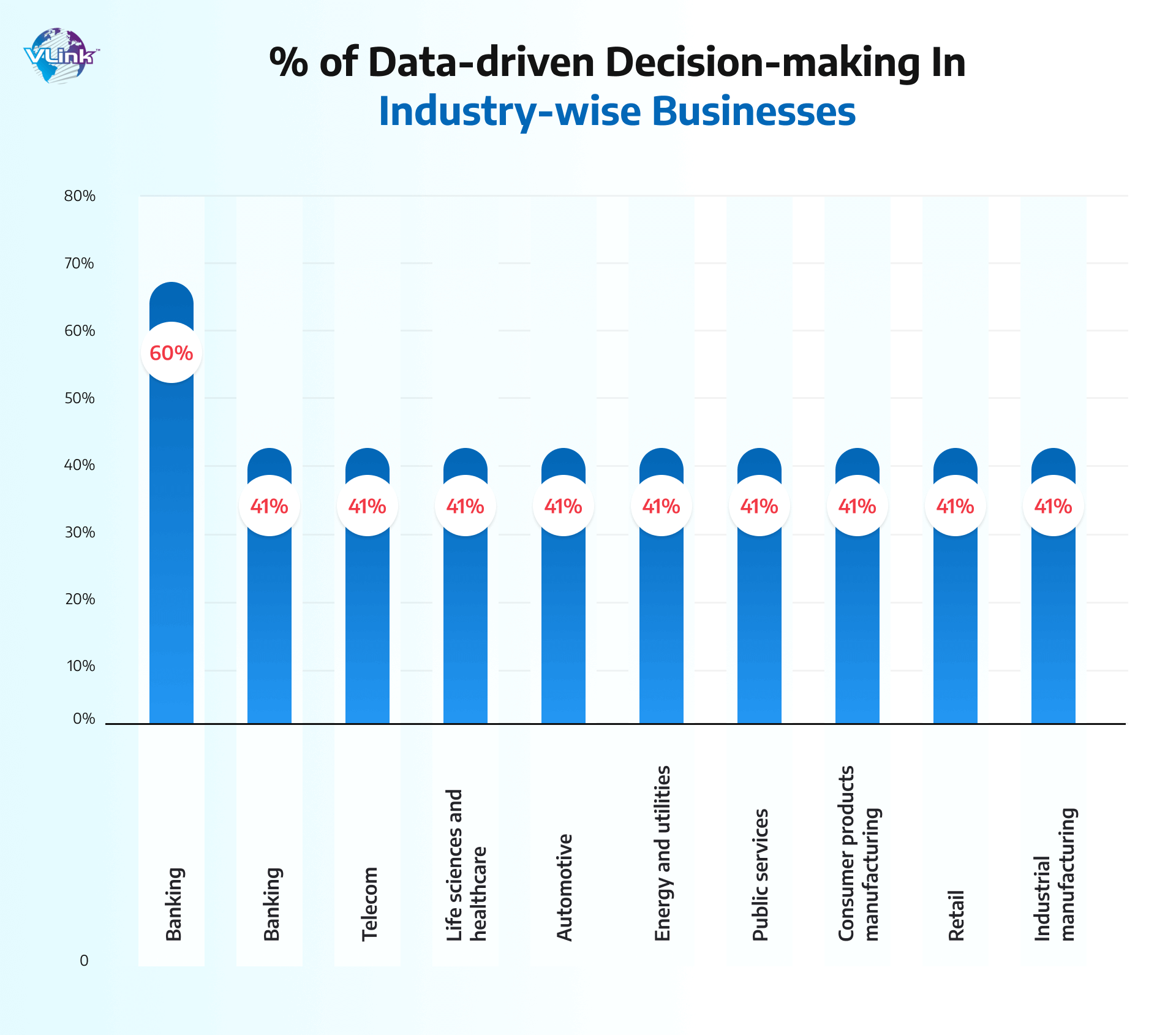 Data engineering services assist managers in developing a thorough grasp of the company process, consumer needs, and changing market conditions. Machine learning algorithms may be used by data analysts to execute descriptive and predictive analytics for sales forecasting and targeted marketing.
5- Data Security & Integrity
When working with enormous datasets, data security is one of the most important factors to consider. A company that holds a large volume of data is more vulnerable to intrusions from hackers. The rise in cybercrime throughout the world emphasizes the importance of strong data governance and secure IT environments that cannot be penetrated.
Data engineering services always enable uncompromised data integrity and safe data transfers for modern enterprises. Various procedures are applied to prevent cyber threats and attacks, ranging from assessing access control to adding additional security levels.
6. Increased Productivity & ROI
Error-free and flexible data architecture will eventually lead to greater business productivity and performance. This will boost the return on investment for businesses and increase their earnings. Data engineering services offer comprehensive assistance by reducing the risk of losses caused by security breaches, insufficient reports, incorrect judgments, and market uncertainty.
Given the complexities of the job, many modern firms opt to engage a team of offshore data engineers and machine learning experts to create and maintain complex systems. Small companies also find it easier to rely on service providers because constructing infrastructure from scratch is expensive and time-consuming.
7- Exploration To Growth Opportunities
Modern enterprises must compete fiercely in local, regional, and worldwide marketplaces. They must keep one step ahead of their competition, which is feasible when firms use data obtained from numerous sources efficiently.
Data engineering services enable firms to make better use of their data through sophisticated analytics. To provide complete reports regarding markets and customers, both historical and real-time datasets are analyzed. Businesses may grow their market share by taking advantage of numerous opportunities ranging from product design to marketing.
How VLink can help to deploy data engineering services?
Data engineering is a crucial component in assisting organizations in achieving their objectives. Data engineers use strong techniques and tools to prepare data for analysis. Raw data, of course, is only helpful if it is structured and understandable, which is where data engineering comes in.
That is why VLink is well-equipped to deliver high-quality data engineering solutions; we recognize the significance of such a specialist domain in assisting your organization's advancement and growth.
We recognize the significance of data engineering for company scalability. That is why our team includes highly experienced data engineers that are ready to take your firm to the next level.

FAQs
Frequently Asked Questions
Why do companies need data engineering services?
Data engineering is essential in simplifying data-driven processes and making them more dependable and usable for data scientists to deal with. Furthermore, the data infrastructure created by data engineering enables enterprises to reap the benefits of data analytics.
Is data engineering also important for startups?
Data engineering is an important aspect of startup success. Data engineering enables entrepreneurs to make data-driven choices, make better use of their data, understand their consumers, and remain ahead of the competition by allowing them to gather, store, and analyze huge volumes of data.
Is data engineering related to ETL?
The data engineering team includes ETL developers. They are primarily in charge of carrying out the ETL process, i.e., extract, transform, and load operations as data goes from source to target location. Hence, ETL is a part of one of the data engineering services.