Technology has enabled us to reach common goals such as greater revenue, loyal customers, and enhanced operational efficiency. There are around 6.3 billion cellphones on the globe, according to statistics. People are spending more time on mobile apps, and this trend is accelerating.
If you do not explore mobile app development, you may be passing on excellent prospects. Mobile applications may help your company reach out to customers, evaluate interest, enhance revenue, and much more.
It is not only difficult, but also impossible to live without our cellphones in this age of mobility. The reason for this reliability is the mobile applications that have simplified human existence. And these apps are paving way towards the betterment of our lives.
All software that we download in our smartphones, tablets, or digital watches is referred to as a mobile app. The program magically integrates the most recent technological, marketing, and design solutions and is regularly updated.
An application can use the device's API, GPS, Camera, and Microphone, among other things. Artificial intelligence and other cutting-edge technologies aid in the establishment of specific user preferences.
There is a vast amount of information available behind choosing the mobile app for your business. But before we hop on to main reasons let's first talk about its rise in the industries:
Rise in mobile apps adoptions for businesses
The average smartphone owner, according to Zippia.com, utilizes 9-10 applications per day and 30 per month. According to Statista, by 2026, customers will have downloaded 143 billion mobile applications from the Google Play Store, a 30 percent increase from the 111 billion apps downloaded in 2021.
It has been shown that 80% of smartphone users are more inclined to make a purchase from a company that has a mobile app that allows them to readily answer their inquiries. According to reports, 76% of consumers purchase mobile devices because "it saves them time."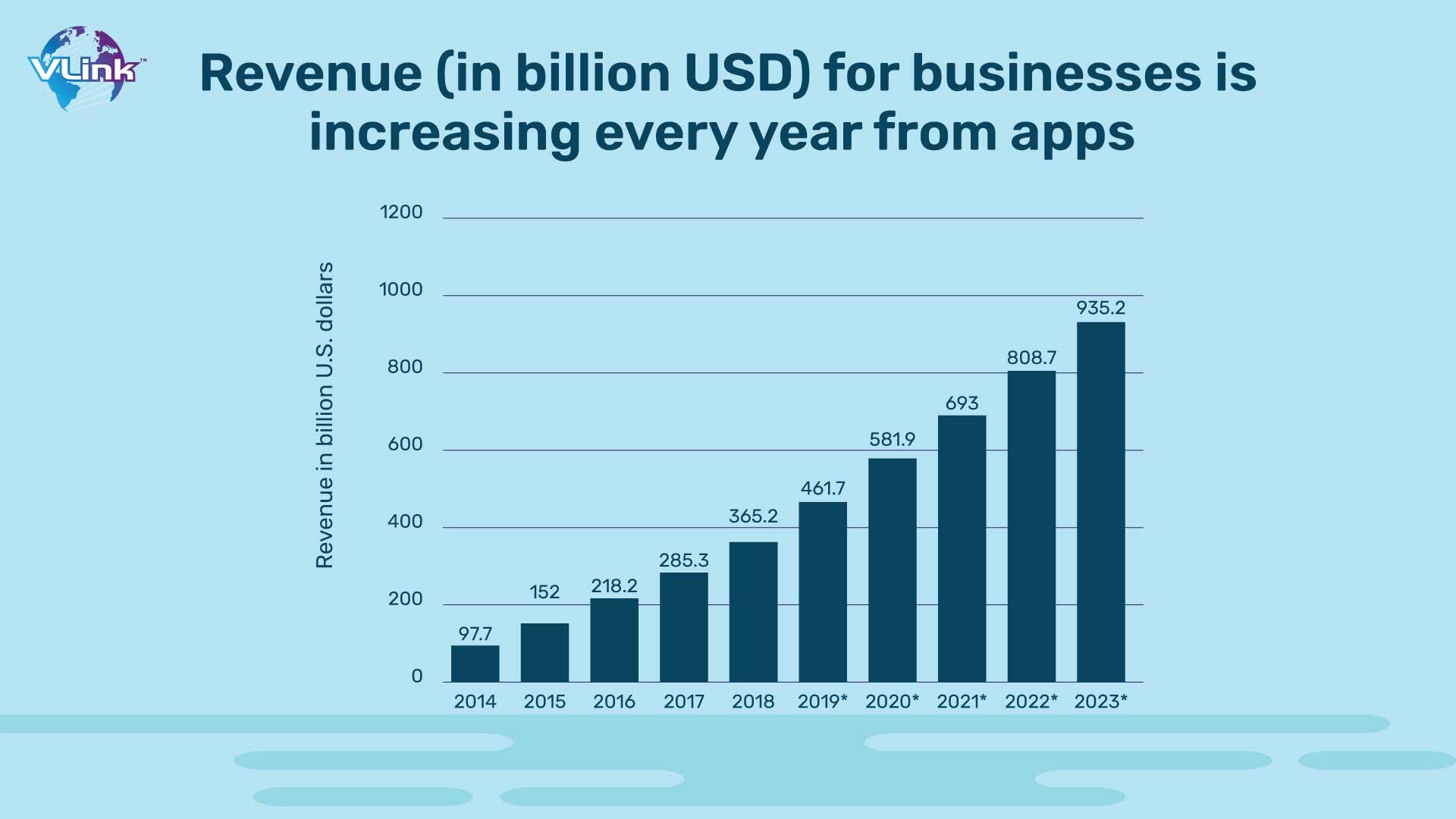 According to Crunchbase statistics, organizations that included a mobile solution received 26% of total worldwide investment funds in 2020. The market demand for corporate application development will outstrip the firms' requirement to build apps.
The numbers are enormous and will continue to grow. This simply goes to demonstrate how important having a mobile app for your business, whether iOS or Android, will be in the future. Mobile apps provide various advantages for industries, whether small or large.
Top factors that make mobile apps prominent business assets
Creating a unique mobile app not only keeps your organization current and on the cutting edge of emerging technology. It also aids in the improvement of customer interactions and the development of brand loyalty. If you want to enhance or upgrade your present product, consider developing a mobile app.
1- Mobile apps improve customer interactions.
A personalized mobile app is an efficient approach to supply clients with the information and services they require while also keeping them interested. Customers no longer have the patience to wait for a website to load. They want instant and simple access to your company at the push of a button.
You may accomplish this by targeting advertisements to people who use their cellphones to look for items and services comparable to yours. You may also utilize your app to remain in touch with existing clients and have them download updates on a regular basis.
2- Increased customer loyalty & recognition
The nice thing about bespoke mobile applications is that they help business owners to increase brand exposure. One of the most important parts of corporate marketing is increasing client loyalty. You may increase trust by communicating with your target audience on a frequent basis. And the more your customers trust you, the stronger your brand's loyalty.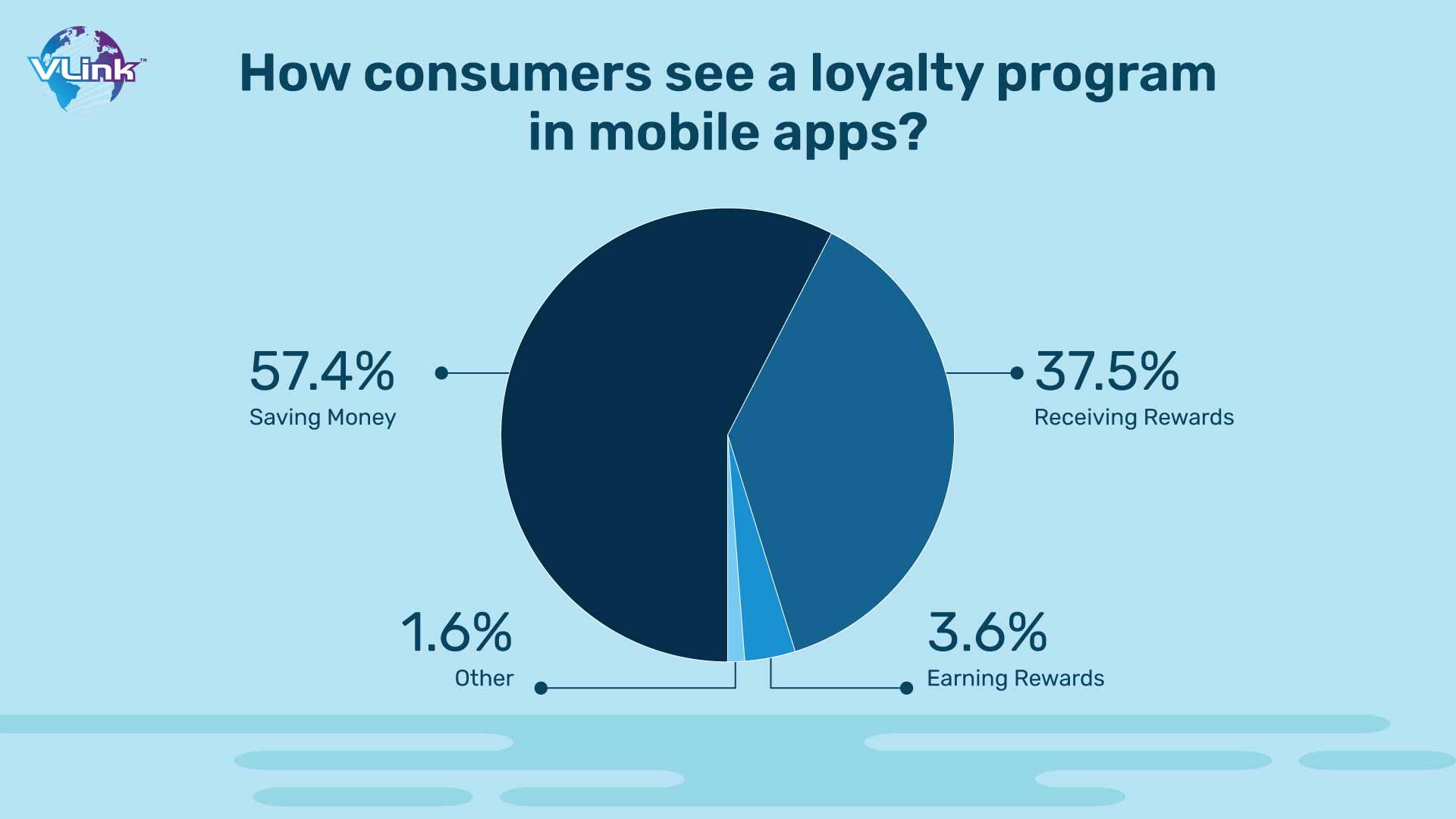 Businesses may retain clients by providing appealing incentives such as discount coupons, vouchers, and so on. Uber's business model allows it to provide discounts to mobile app users, which has proven to be the most effective method thus far.
3- Convenience to be accessible anytime
Unlike a typical store, mobile applications provide clients with access to your products and services 24 hours a day, seven days a week. Apps provide considerably easier access to customized messages and information than websites. Some apps are even available without an internet connection.
Customers with 24/7 access may get answers to their issues at any time of day or night without having to speak with a support professional. Customers value the ease of a mobile app greatly. It enables customers to take advantage of the availability of your resources on a regular basis.
4- Helps to boost sales & profits
Businesses seek new ways to increase sales by integrating price-based models with their mobile apps. Some of them have set pricing as low as $1.00. Others include Pro or Premium features that consumers must purchase after downloading from the shop. Some apps need a monthly subscription fee.
All these scenarios assist businesses in selling their goods, bringing in new clients, and generating direct transactions with the swipe of a finger. Typically, industries are focused on exploring innovative avenues in the marketplace for the deployment of mobile application development tactics for their campaigns.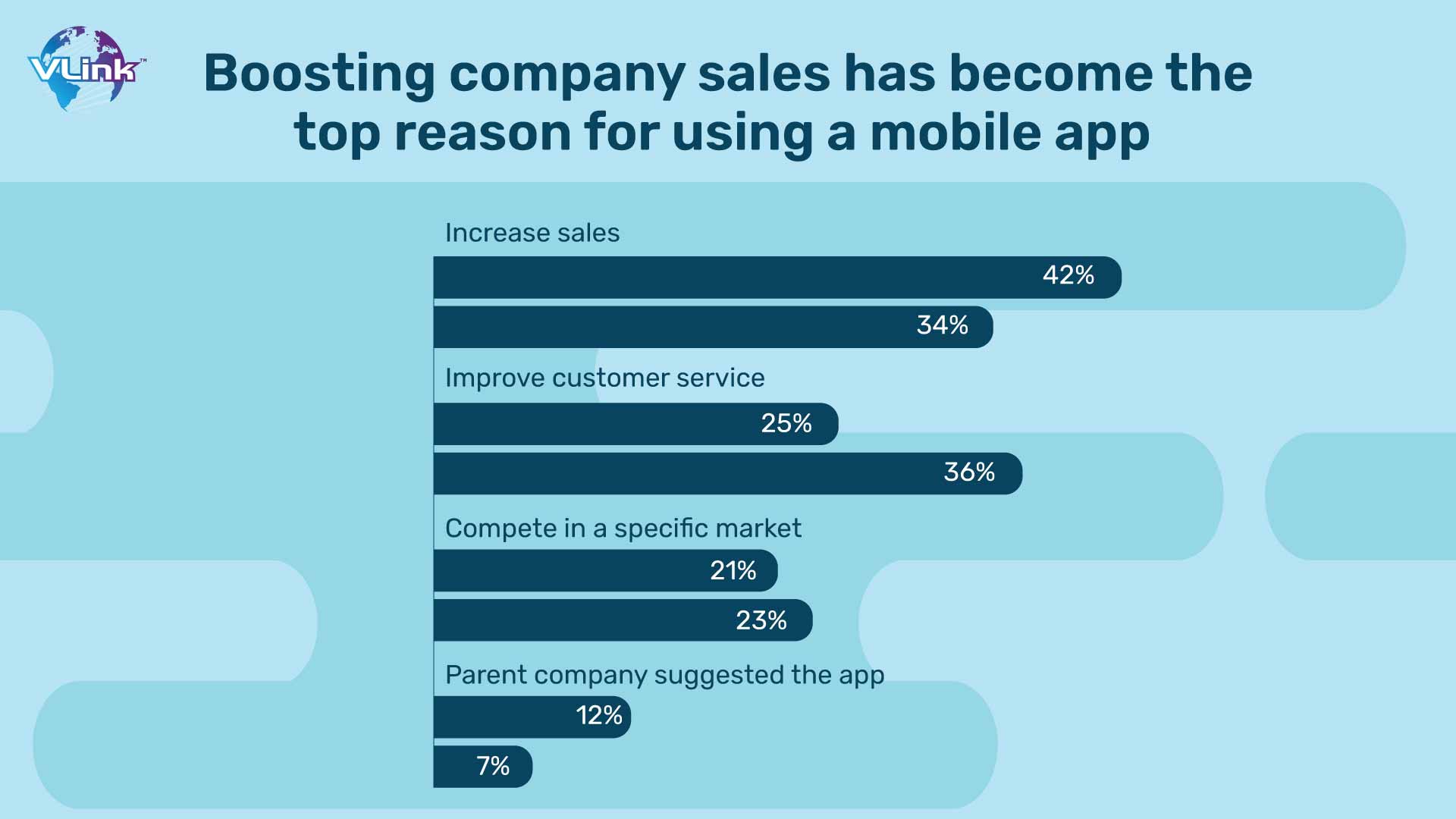 With the growing number of mobile users, there must be an increase in sales while meeting the needs of the customers. The mobile applications are quite helpful in ensuring progress levels in a short period of time.
Also Read: Cost to Develop Social Media Apps Like Clubhouse
5- Gaining qualitative consumer insights
A mobile app provides businesses with a unique chance to truly understand their clients. More precisely, an app allows organizations to efficiently gather, analyze, and exploit consumer data. Apps provide the opportunity to affect marketing strategy by recording information such as client preferences and activity.
Understanding user motivations, the most popular features or paths, and who your users are will assist you in making the best strategic decisions to direct your marketing efforts. As a result, with apps, businesses can utilize data-driven marketing methods to provide consumers with a more tailored experience.
6- Act as a marketing tool
Apps can help you reach a larger audience with your marketing activities. You may manage messages, contact information, team information, and engagement options like competitions and campaigns within the app. Customers are more likely to remember your brand if they identify your marketing materials, participate in your campaigns, or interact with your app.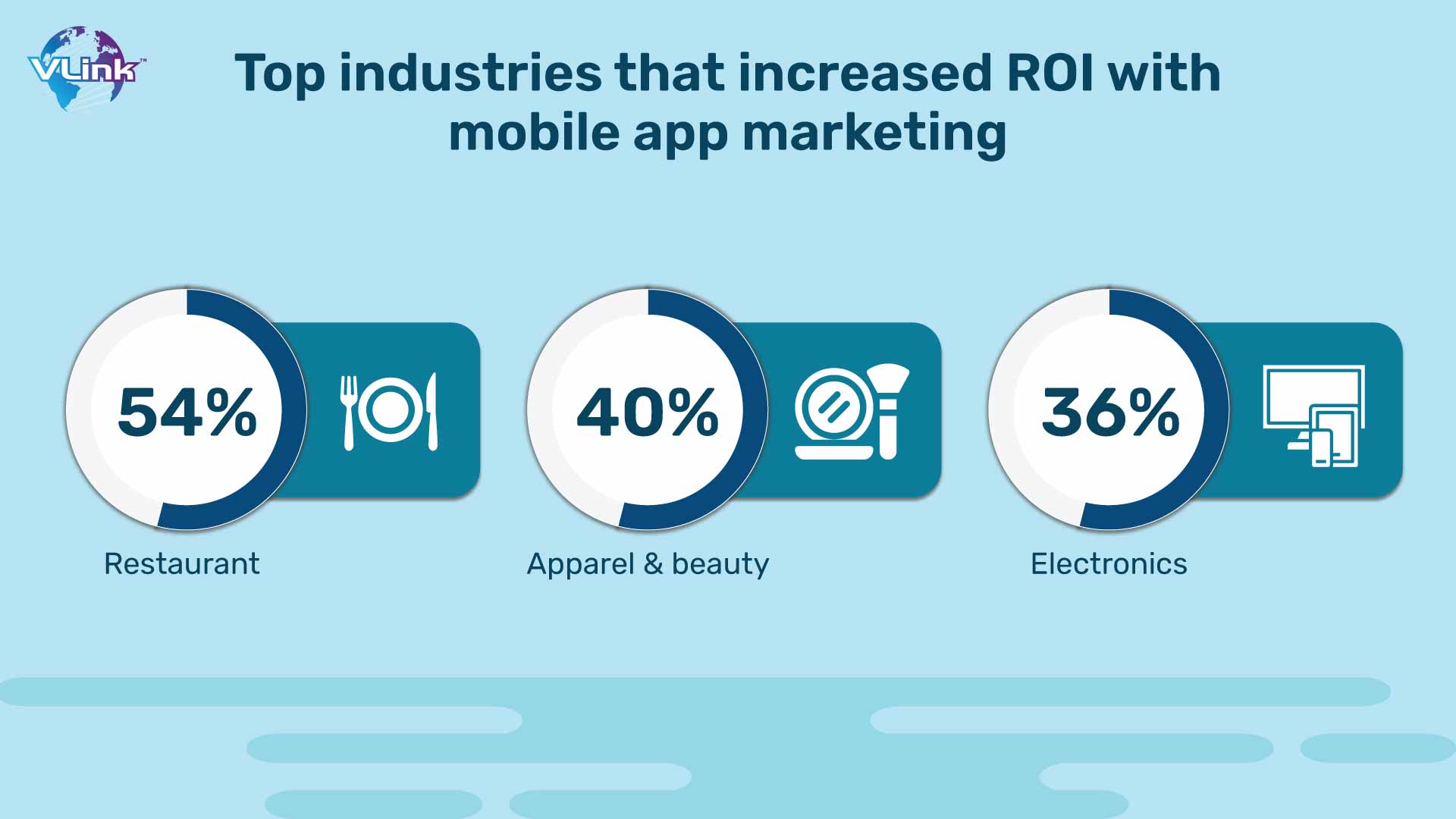 Furthermore, you may combine your mobile app with prominent social networking platforms like Facebook, allowing consumers to share their experience with their network. This might assist you in reaching an untapped client base via your users' network.
7- Helps in building a loyal audience
The evolution of mobile apps and their usage has made businesses invest more and leverage their benefits while enlarging their audience. The adoption of mobile applications facilitates interaction with users. One of the most essential advantages of mobile applications for small enterprises in the market is audience growth.
Gathering consumers with a mobile app for business growth is a terrific technique for them because they are just getting started. It enables you to connect in real time with your consumers and provide the most recent updates, new product releases, promotional offers, and discounts.
How VLink can help to develop your business mobile app?
The mobile apps created by your chosen team must also be visually appealing. With the low prices given by app-developed services, many programs may be readily merged. Before creating an app, it is critical to understand its intended function.
Here are the steps we follow to build a mobile app for your business:
1- Market analysis & research
Market Research It is always a good idea to undertake some market research before embarking on your application journey. It will help you determine your requirements. Examine what your competitors are doing and their strengths and weaknesses.
We analyze the consumer feedback you've got and try to find out what your target market wants from you. A thorough market research can help you overcome common mistakes while planning to build an app for your business.
2- Selecting the best platform
Choosing the correct platform is crucial during the app development process. When deciding between Android and iOS, think about the UIs you want to emphasize in your app. It will influence the flexibility of an application. We'll determine which platform will have the greatest effect while also providing flexibility and security.
3- Preparing an app development strategy
When everything is at your fingertips, it is vital to reach out to your prospects on time. If you want to pique people's attention, you must make a lot of noise about your debut. You should start making noise two to three weeks before the launch.
However, we make certain that we have a great strategy in place for how to proceed. Because they are knowledgeable with the industry and trends, you can leverage our strategies that can help you build awareness for your brand and enlarge it.
4- Deploying the best tech stack
Our mobile app developers have a deep understanding of the latest technologies and tools. We make sure to utilize them and bring your business idea to life with all possible features and integrations. Just make sure you define the complexity of your app clearly.
Creating a strong mobile app is more difficult than it looks, and you'll need to deal with a qualified mobile app development firm like VLink. In the end, a simple, fast, and seamless mobile app with your brand name and products will certainly offer you success.

FAQs
Frequently Asked Questions
How might a mobile application help your company's growth?
With a branded app, you can easily spread the news about your company. It helps folks to learn more about who you are and the services you provide. Furthermore, apps allow firms to develop emotional ties with their customers.
Why is a mobile app the finest marketing tool?
Mobile app marketing is critical for organizations since it helps to enhance brand exposure, user engagement, and revenue generation. That is why businesses seek specialists who can assist them in reaching their target audience in an effective and efficient manner by leveraging the widespread use of mobile devices.
How do B2B mobile applications generate revenue?
Subscription-based models for your B2B mobile app can be quite beneficial. Developing a mobile app that interfaces with a SaaS solution is an excellent approach to broaden the platform's reach and give additional value, which justifies monthly subscription payments.