Skyrocket to Success: How to Build a Trading Software Application
The word trading is most closely associated with the finance industry. Recently, a substantial number of retail investors have entered the trading market. Thus, demand for intuitive, user-friendly & secure trading platforms is also increasing significantly.
201 Views

4 minute
According to the latest forecast, the global online trading platform market is expected to be worth $15.34 bn by 2030 for many reasons. It can increase access, reduce brokerage bias, improve speed, increase revenue, and minimize transaction costs.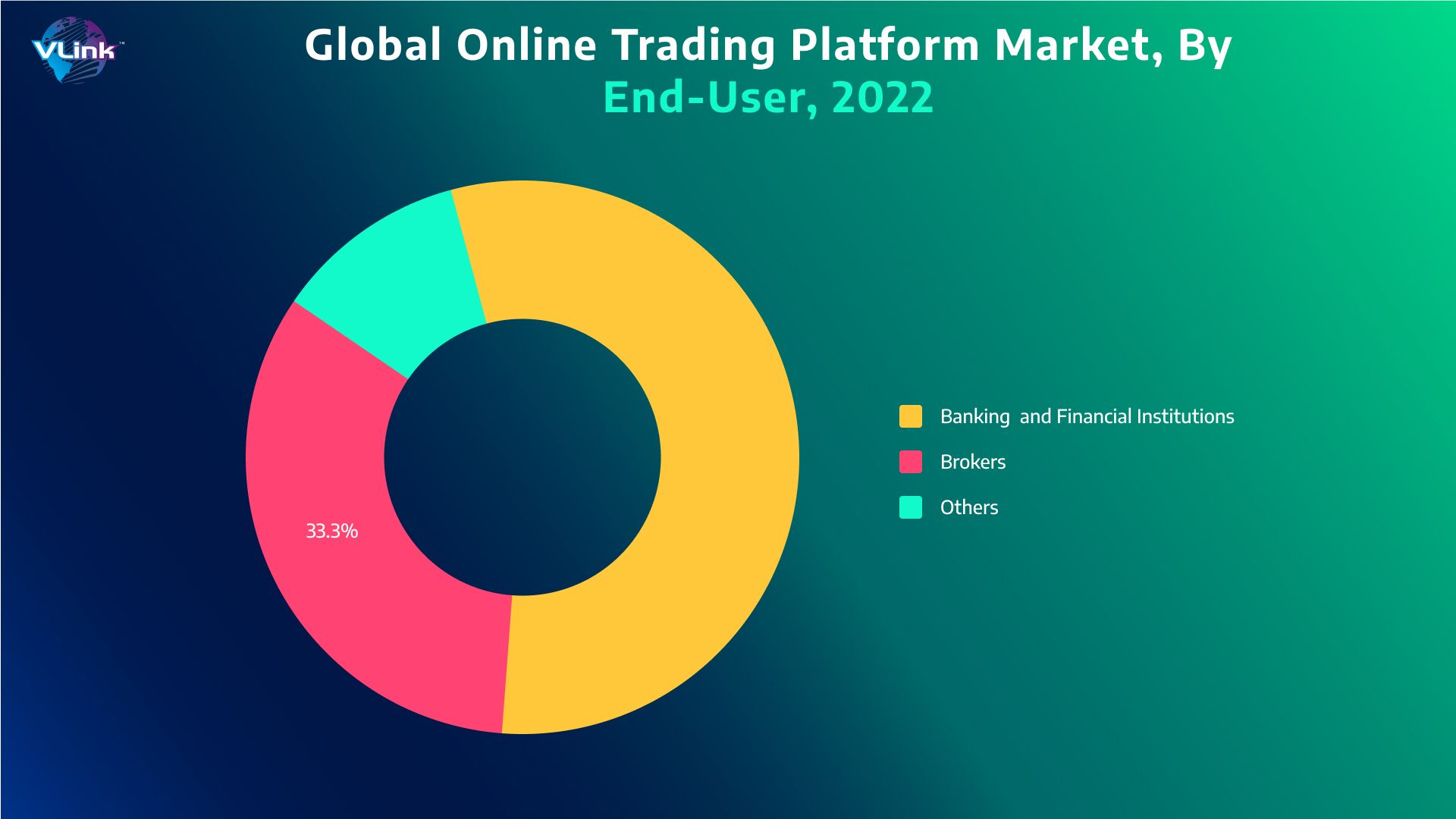 So, custom trading software development solution in today's fintech business is the key to success. But building a secure & innovative trading platform is not as easy as it seems.
So, what does it take to create trading software?
From features, tech stacks, and steps to costs, we will explore everything you need to know to create a custom trading app in this article.
Table of Content:
What is a Trading App? Brief Intro!
Why Should You Invest in Trading Software Development? Time for Stats!
How to Build a Successful Trading Software Platform?
How to Monetize Your Trading App?
What is the Cost of Trading Software Development?
Let VLink Be Your Trading App Development Company!
Conclusion!
FAQs–
What is a Trading Platform?
A trading platform is great for those investors and traders who want to manage market situations online via a financial intermediary such as an online broker.
Brokers offer online trading platforms for free or at a discount in exchange for maintaining a funded account or making specified trade numbers per month. The best trading platform is a combo of robust features & low costs.
Robust features, high functionalities and low costs are crucial qualities of the best trading platforms.
There are two types of trading platforms:
Traditional Stock Trading is when you buy a company's share.
Cryptocurrency Trading with Bitcoin, Ripple, and Litecoin.

Why Should You Invest in Trading Software Development? Time for Stats!
Trading apps like cryptocurrency & stock market software that use analytical trading strategies yield huge profits. They also revolutionize the crypto & stock trading platform development.
You might say it's the right time to create trading software to reap its full benefits. Incredible Statistics About Trading Platforms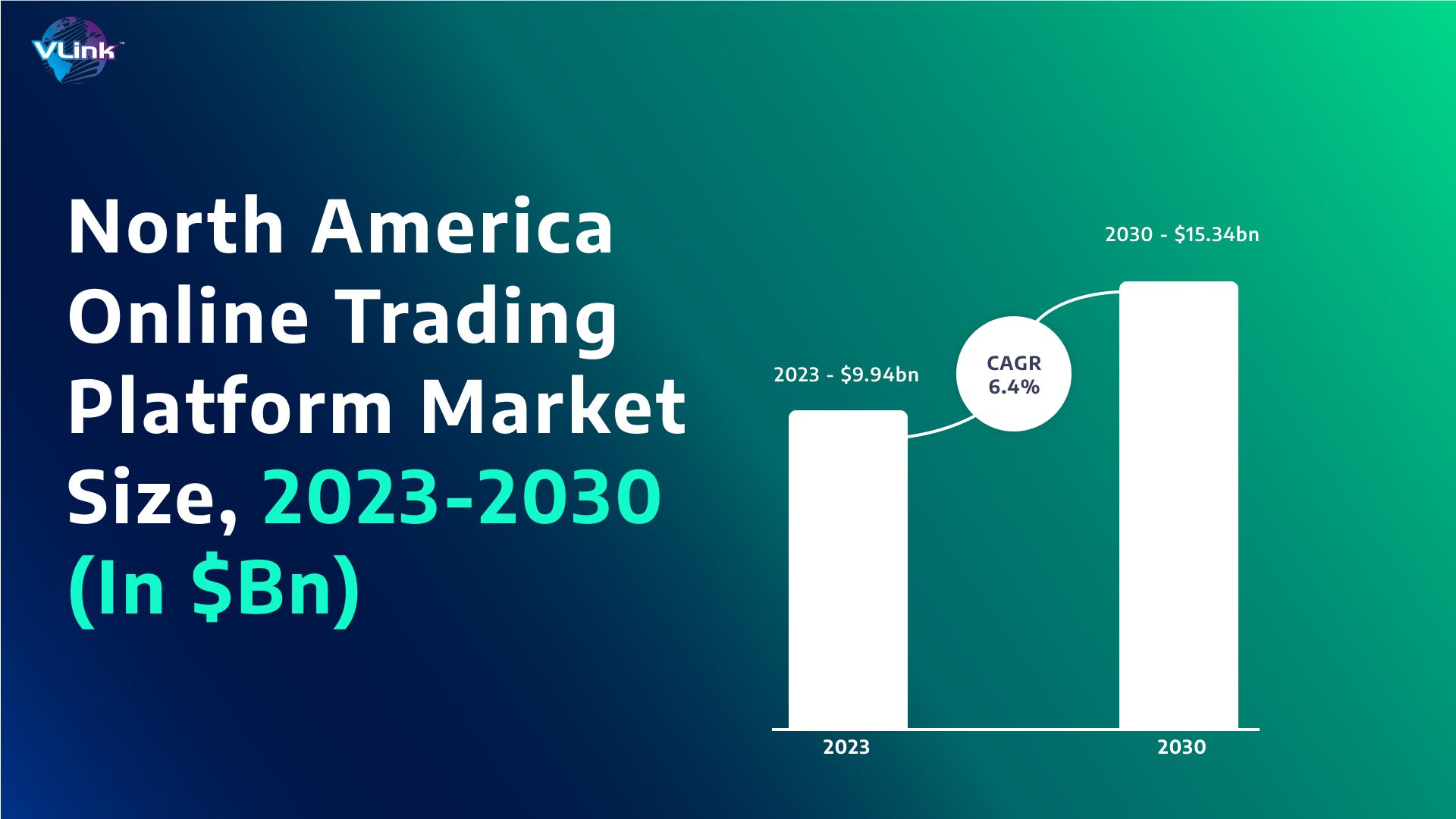 The stock trading app market is estimated to be worth $ 89.8 bn by 2032.
Global cryptocurrency market could experience a 7.1% CAGR, rising to $2.2 bn in 2026.
About 60-75% of the overall trading volume is generated through algorithmic trading in the US stock market.
According to research from Mordor Intelligence, the growth rate of algorithmic trading will reach an 11% CAGR increase by 2026.

Advanced technologies like ML (Machine Learning), AI (Artificial Intelligence), and big data analytics are shaping the financial sector. So, traders can evaluate a huge amount of data, analyze patterns, and make data-driven investment decisions without any hassles.
In addition, the stock market has shifted towards mobile trading apps. Retail traders use smartphones for convenience, flexibility, and real-time trading purposes.
Below is a graphical representation of the global online trading platform market by end users (2022).
Benefits of Trading Platform Development
Access to the Global Stock Market
Thanks to modern software like Robinhood, investors can buy and track stocks globally. Additionally, traders can manage several accounts simultaneously using various trading software.
Easy Trading
One of the main benefits of trading platform development is that traders can access their portfolios and trade from any device, any location they want without any stress. In addition, you can personalize your experience thanks to its features, like advanced search filters.
Real-Time Notifications
Another benefit of trading platform development is real-time alerts. It means that you can set alert reminders to keep you updated. Cost notifications can also alert you about market updates.
Advanced Data
With stock apps, users can access enormous amounts of data. In addition, they can monitor other's market research strategies.
Informed Decision-Making
Trading software provides users with trendy charts. Access to different data sources allows traders to make informed, well-timed investing decisions.
For example;
The FxPro app offers warnings when you try to initiate high-risk trades.
How to Build a Successful Trading Software Platform?
Step #1 - Initiate the Project
To start your project, you must analyze the issues your customized trading software can resolve. It will help you understand the key goals you would like to achieve by developing a stock or crypto trading platform from scratch.
At this stage, it's crucial to conduct a business analysis for idea validation and market study. You should select the right team of stock platform developers who have vast experience in financial software development services.
With the help of the development team, plan the MVP (Minimum Viable Product) that would involve the following process:
Conducting market research

Brainstorming to understand your customers' requirements and analyze how your fintech app would solve their problem

Use tools for prioritizing features for your MVP.



Step #2 - Plan to Secure a Trading App
Security is one of the top concerns regarding trading software development. So, it's time to get your app secured.
As both the stock & crypto trading app development process includes sensitive and confidential data, protecting personal data is important. A security breach can doom your project to failure and down your market reputation.
So, you need to use advanced approaches of data encryption, XML, improved firewalls, cross-site scripting, hybrid cloud implementation, or secure APIs (Application programming interfaces).
For adding security, you can utilize features and functionalities like bank-grade encryption, multi-factor authentication, and next-generation firewalls.
Step #3 - Create UI/UX Design
At this stage, you must analyze business requirements and determine users' expectations to create your trading platform's first mock-up.
An investment app's well-thought-out design provides several additional benefits for your trading platform. With the right & intuitive UI/UX design, you can enhance usability, improve user engagement on the platform or even create a profitable brand image.
Step #4 - Focus on Must-Have Features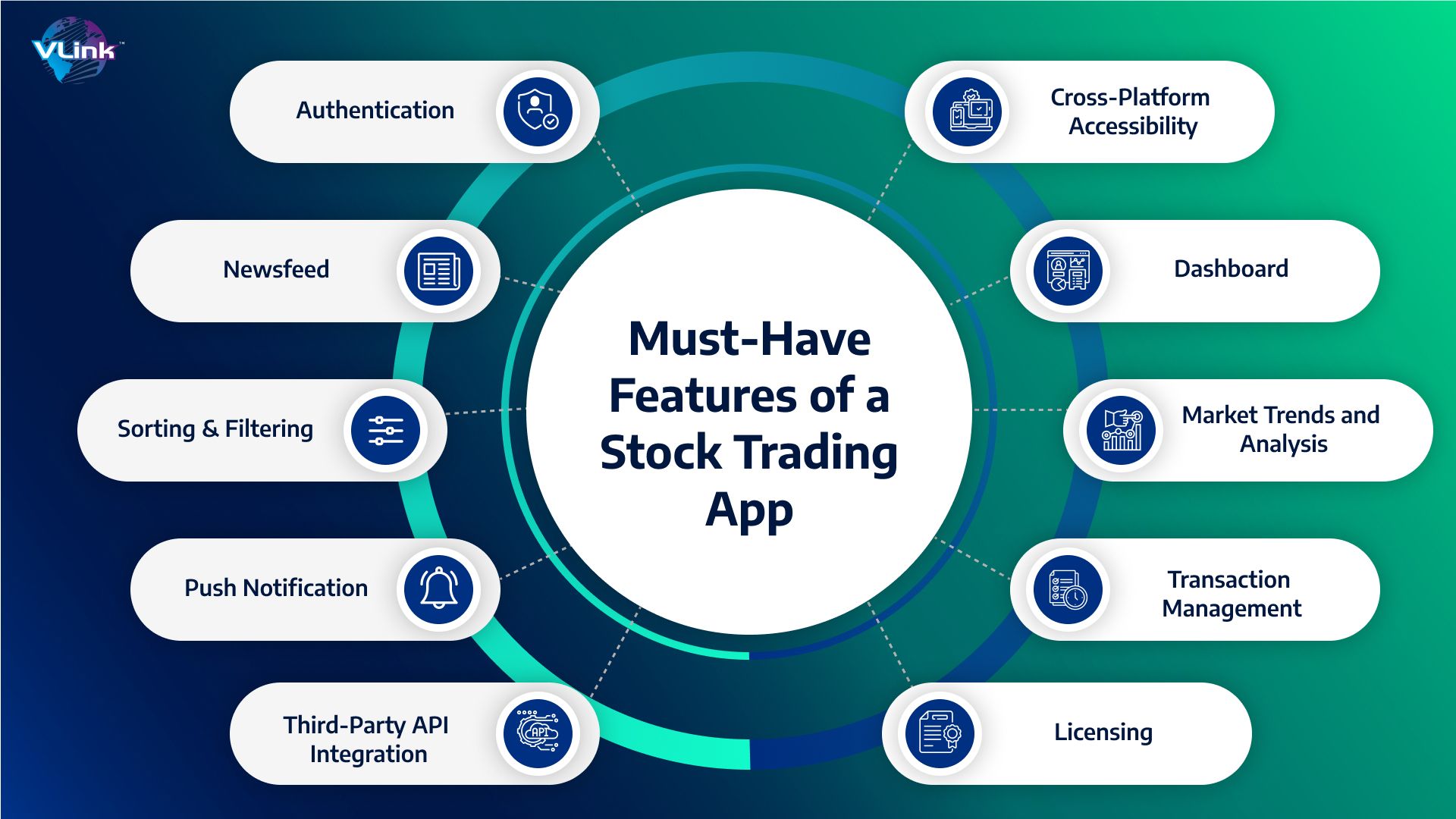 Must-have features you should focus on when developing a competitive trading app are shown in the image below.
You should use cloud managed infrastructure services like Mobile-Backend-as-a-Service (MBaaS) and Platform-as-a-Service (PaaS) platforms to accelerate your development process.
After that, design and build the APIs for core features implementation. In addition, you can use third-party APIs for other additional features, such as push notifications.
Ensure your mobile app development company creates an app offering an outstanding user experience, performance, and security.
Step #5 - Select the Right Tech Stacks & API Integrations
Decide with your development team what programming language and tech stacks will suit your trading platform development that meets all your requirements.
Since trading platforms must have several useful features and integration with other services, choosing the required API integration is important.

Step #6 - Build Minimum Viable Product (MVP)
Creating MVP for a trading platform requires an Agile approach.
Agile is a recognized software development approach. It helps to begin an interactive product development process. Software developers must analyze their progress at the end of each iteration.
You will need to identify your business and market needs to build a minimum viable product. this will help you hire a dedicated team, including software engineers and quality assurance testers, to build a successful MVP.
Step #7 - Testing
Releasing bug-filled software onto the market is another important stage of creating a trading platform. You can hire quality analysts to conduct end-to-end QA (Quality Assurance) & testing services for every product before maintenance & deployment to avoid legal action and the client's reaction.
In addition, check software infrastructure to ensure it's bug-free and invulnerable to DDoS attacks.
Step #8 - Deployment & Maintenance
The final stage for building a trading app is to ramp up the marketing.
Create promotional campaigns to inform your target audience about your software benefits. After creating enough buzz for your app, you can deploy it on the cloud or other locally hosted servers.
After going live with the product, you need to process user feedback and run upgrades for your system maintenance.
How to Monetize Your Trading App?

A trading app automates agents' many works such as handling & updating investment portfolios, placing orders, selling shares, and representing stock market data. Such platforms are profitable for both traders and software owners.
Depending on the market analysis of trading market apps, the main monetization strategy of investment software are transaction fees.
The second approach to gain profit from the app is implementing a freemium strategy, i.e.,
Free access to a limited feature

The paid version, with a higher standard & app functionality
Other revenue streams include:
In-app advertising.

Referral revenue from checkout orders.

Paid access to several tech stacks & APIs.



What is the Cost of Trading Software Development?
The trading platform, both crypto & stock app development service cost, depends on several factors, such as the app's complexities, features, cloud solutions, and functionalities.
Your development team requires almost 6 to 12 months to build a trading app. The trading platform development cost ranges from $25,000 to $300,000.
The total cost of stock trading app development can range between $25,000 and $300,000.
A crypto trading platform development may cost approx. $100,000 and $150,000. Building a crypto trading app from scratch would double the price.

Let VLink Be Your Trading App Development Company!
As a trading software application development company in the U.S, VLink understands that creating an app in the competitive market takes extra effort and expertise.
We have a dedicated team of fintech developers with extensive experience in building robust & highly functional trading apps. They'll collaborate with you to understand your demands and offer a trading platform to meet your expectations in the stock market.
98% client satisfaction, highly skilled developers & best prediction tools are some reasons why you should go with us for your trading app development services.
Conclusion!
Trading platform development is quite a complicated project that requires sophisticated logic and architecture. You must use the right tech stacks, features, functionalities, and development speed to stay competitive in the stock market apps.
In addition, you can hire VLink as your trading app development company to build innovative and profitable trading solutions.

FAQs
Frequently Asked
Questions
What are the most popular trading platforms?
The most popular trading platforms are Robinhood, SoFi, Fidelity, E-Trade, Public.com, Revolut, RoboForex, and many more.
What are the best crypto trading platforms in the US?
Coinbase, Webull, TradeStation & eToro are the best crypto trading platforms in the US.
How is FinTech changing the stock trading market?
Fintech impacts the stock trading market as it makes data analytics more accessible. Even investors can make strategic investments due to accurate predictions. And available data make investments less risky and more profitable.