Non-fungible tokens (NFTs) have become the internet's next fascination. Whether you are constantly online or infrequently visit a social media site, it is nearly difficult to go through a day without the phrase NFT making an appearance.
However, NFTs are more than just an online meme or a fad in the world of technology. They may add worth to otherwise underappreciated digital information and smooth out issues in complex financial processes when applied effectively.
The interaction with the digital assets makes NFTs in ecommerce more reliable and enticing. And this enhances the future of blockchain development among other rising technologies while remaining a perfect fit for rapidly growing businesses.
How NFTs are unique?
If you're curious about what these digital assets can do for your online purchasing experience, here's a full breakdown of how NFTs may alter ecommerce.
The concept of buying a digital-only product may appear absurd. After all, who would invest in something they can't see or touch?
NFTs, on the other hand, have already entered the mainstream and have been auctioned off by two prominent houses. Sotheby's and Christie's are two auction houses. Major fashion houses are now getting in on the act, with Gucci releasing their first-ever digital-only shoe.
Nike, a prominent participant in digital footwear and collectibles, has also entered the NFT market by acquiring RTFKT. Nike intends to expand its product range with virtual items and experiences, including unique prelaunch product drops for loyal customers.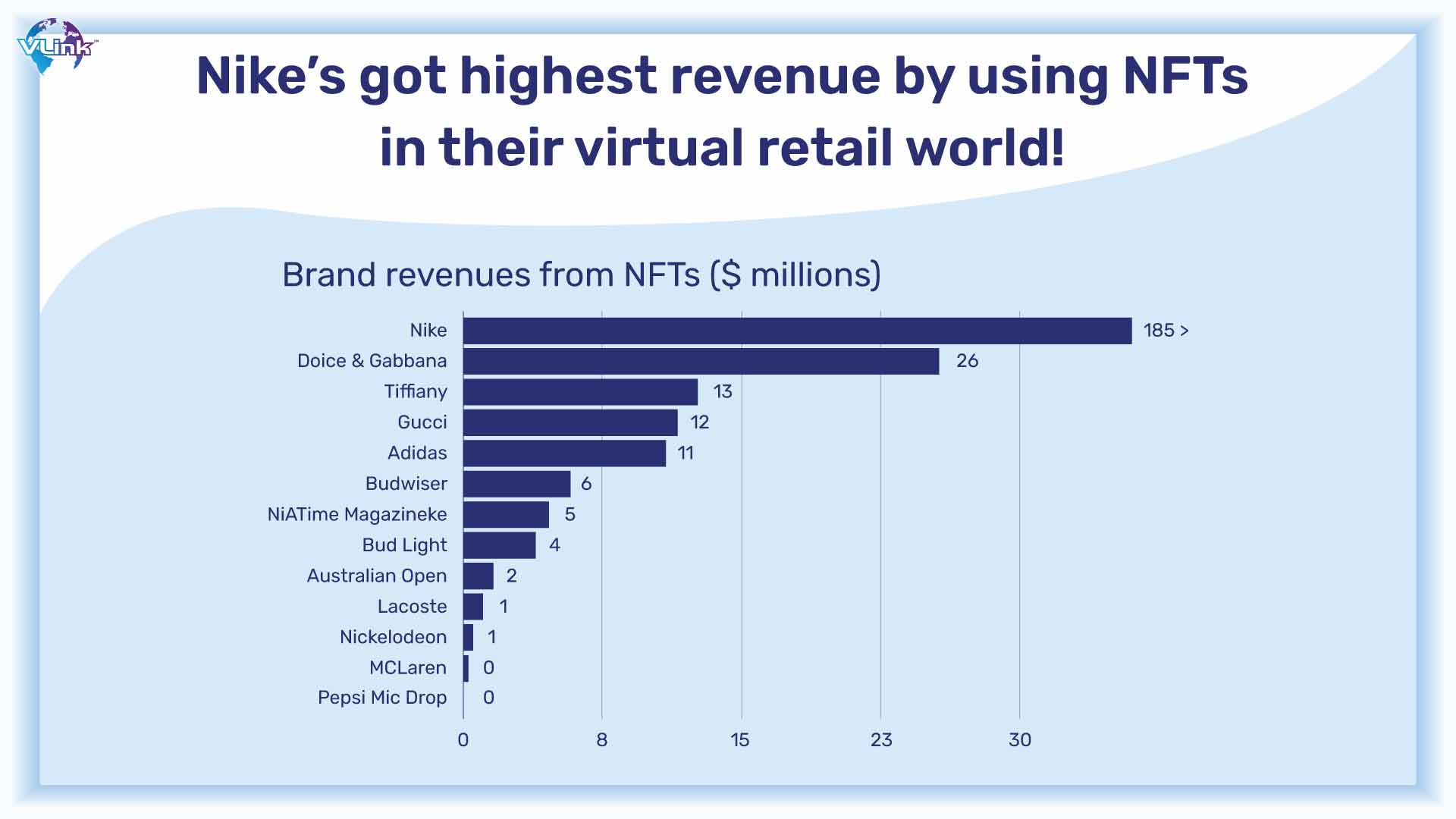 Businesses, individual shopkeepers, celebrities, and artists have been selling their wares directly to the buyer since the inception of this technology, eliminating the need for any intermediaries who normally manage all distribution and promotion-related operations and take their cut.
NFTs, on the other hand, open a new door and may have some very fascinating uses in mainstream trade.
How to utilize NFTs in ecommerce?
There are multiple ways to utilize NFTs in ecommerce, making the process of buying the products more creative and attractive. Let's have a look:
1- Product Packages
Product packages are nothing more than NFTs bundled together with other items so that users can sell them to customers. An example will be a shop where a customer purchases a specific product or spends some expenses for shopping and the shopkeeper adds an NFT to their transaction.
Trending technologies like NFT have transformed the retail sector from traditional to modern ways. And bundling NFTs is a great example – first, developing the interest your products by familiarizing your customers with NFTs and secondly, providing a smooth shopping experience with quick satisfaction.
2- Collectibles
To capitalize on the collectable frenzy, your company must have an established brand and a loyal consumer base. If your company is a well-known brand, you may produce valuable NFTs to mark key occasions and surprise your followers and loyal supporters.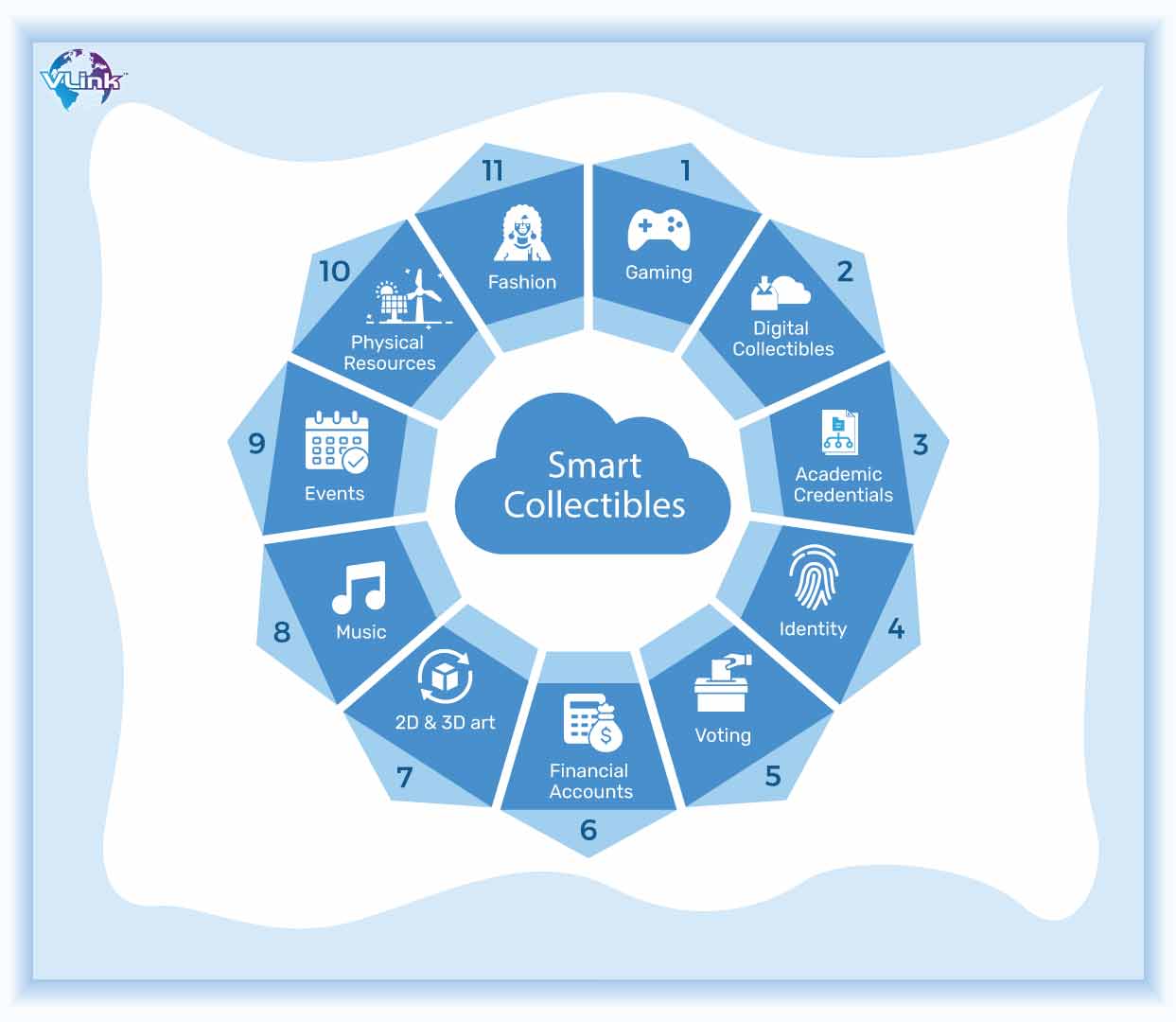 Collectibles gain value over time. Perhaps no one is interested in an NFT collectable for your ecommerce business now, but who knows what consumer interest will be in the future? Every successful firm began as a modest, fledgling company with a small audience.
3- Duplicates in Digital Form
The metaverse has arrived and is expanding. In the metaverse, people acquire land, wear clothing and accessories, and do other things. The metaverse's digital assets are all NFTs. Moreover, online shoppers will get a delightful experience after utilizing digital duplicates.
However, by providing digital duplicates, your company may potentially enter the metaverse's digital asset market. Once your brand awareness is high enough, you will be able to offer your NFT items to metaverse participants, generating extra sales money.
4- Loyalty Schemes
NFTs in ecommerce can play a crucial role in engaging your customers toward loyalty programs. As a retail business, you can offer NFT tokens as rewards in exchange for buying your products. Most companies have already started utilizing this way of leveraging benefits from NFT technology by integrating it with their customer loyalty programs.
Coffee shops, restaurants, and many retail outlets are providing loyalty points every time customers buy something from their brand and offering NFTs in return. Likewise, retail brands are looking to create loyalty programs for their customers using NFT technology.
Digital loyalty reward cards improve the customer experience, save company expenses, and enable users to keep all their rewards in one location and potentially spend them interchangeably on other things and services.
5- Early Access to the Launch
What if you can get pre-launch access to your customers by proposing them NFTs in exchange. This is a very effective way to use NFTs in ecommerce, making your way to gather tremendous audience for your upcoming product's success.
Nike and Adidas, for example, have linked NFTs to product drops for loyal customers. Furthermore, NFTs are getting easier to make and sell.
Merchants may know mine and sell NFTs using Shopify. Rather of requiring businesses to use a third-party marketplace, Spotify allows you to sell straight from your storefront.
6- NFTs with redeemability
Redeemable NFTs are a perfect way to retain your potential customers and provide them with brand benefits by staying loyal. The possibilities are unlimited here. One good example is selling on barrel of wine in 300 NFTs.
Treasury Wine Estates is a prime example. They recently offered NFTs linked to a limited-edition Penfolds Magill Cellar 3 barrel of wine. The barrel NFT will be separated into 300 separate bottle NFTs. When the wine is ultimately launched, NFT holders will be able to redeem the actual bottles according to their unique NFT.
Also Read: How to Develop a Learning Management System (LMS) from Scratch?
Business benefits of NFTs in ecommerce
Online enterprises may use NFTs to create their online eCommerce platform in the NFT eCommerce marketplace and offer digital assets in addition to physical things. There are further advantages. Let's look at the advantages NFT has for ecommerce.
Provide Instant Gratification
The capacity to meet a customer's demands immediately is something that ecommerce lacks. True, you may provide them with the satisfaction of completing a transaction from anywhere and at any time. However, there is still the issue of shipment.
If you provide NFTs with the real goods, which will take some time to arrive, you can cover this experience gap. Customers will receive the NFT immediately and will be able to show it off to their friends and promote it across all elements of their digital presence.
Collectors & Investors Are Empowered
NFTs give collectors and investors new ways to diversify their portfolios and participate in other asset classes. NFTs provide one-of-a-kind digital collectibles and assets that can grow in value over time.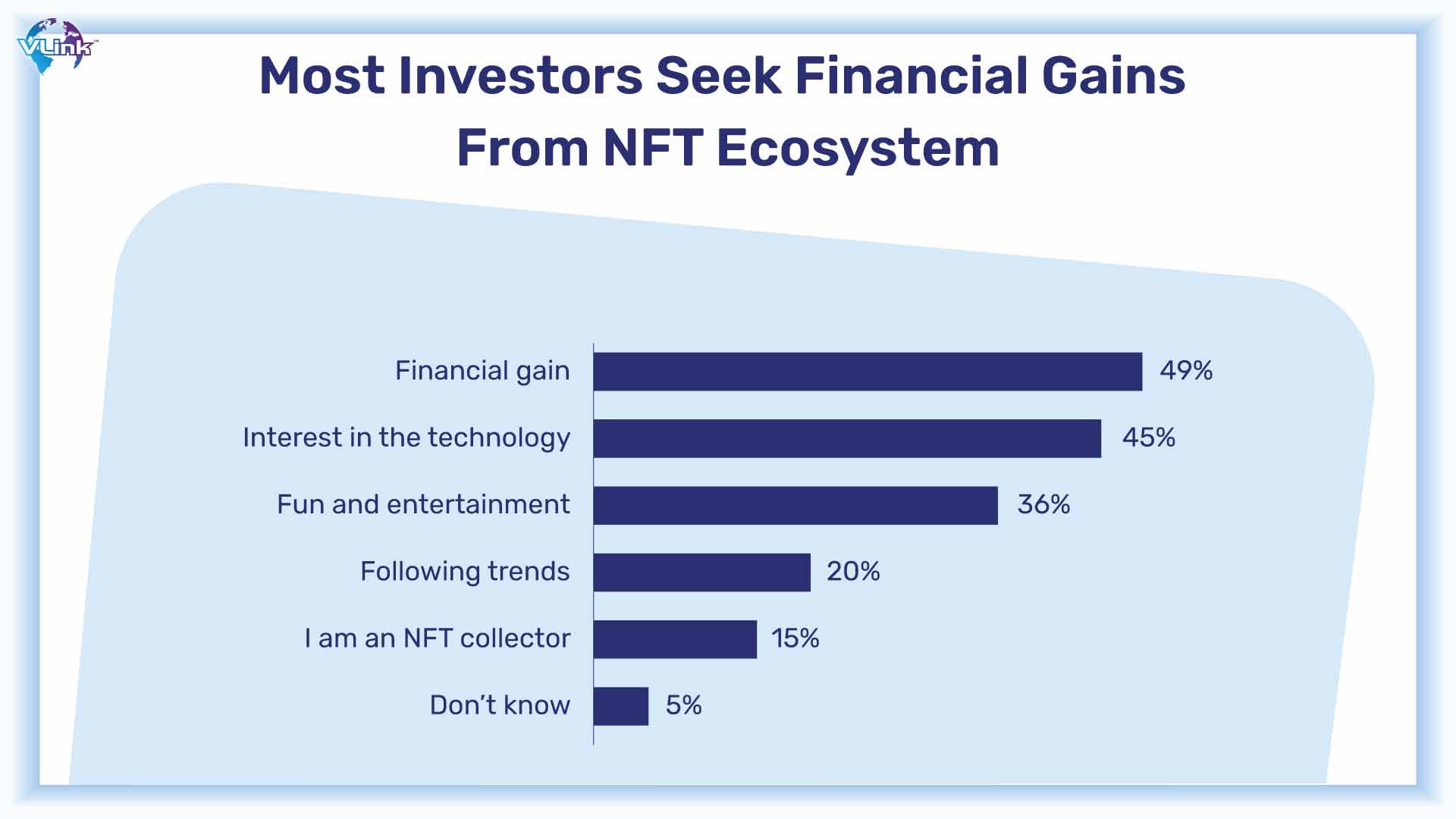 Investors can participate in the market by purchasing and selling NFTs, perhaps earning a profit. This opens new opportunities for wealth generation and investing techniques.
Transparency To Licensing & Royalty
In license and royalty payments, NFTs and blockchain technology can increase openness and accountability. NFT-related smart contracts can automate royalty distribution, ensuring that artists receive their fair share of money from the usage and sale of their digital products.
This simplified procedure lowers administrative expenses, eliminates intermediaries, and gives artists more accurate and transparent revenue sources.
Scaling Digital Ecosystems
NFTs are opening new opportunities for the digital economy. They enable the production, ownership, and trading of previously difficult-to-monetize digital assets.
Tokenized virtual real estate, in-game objects, digital fashion, and virtual products, for example, may now be sold in safe and transparent markets.
This development of the digital economy allows developers, designers, gamers, and other players to engage in new types of business.
Enhancing Brand's Visibility & Recognition
Brands and enterprises may employ NFTs to engage their audiences and develop client loyalty. Limited-edition NFTs can be created by brands as collectibles, prizes, or access permits to special events or content.
Future of NFTs in ecommerce
While the usage of NFT in eCommerce development is still in its early stages and is currently confined to digital artwork and content. In terms of digital ownership, rapid and secure access, and data traceability, NFTs continue to give significant benefits to eCommerce.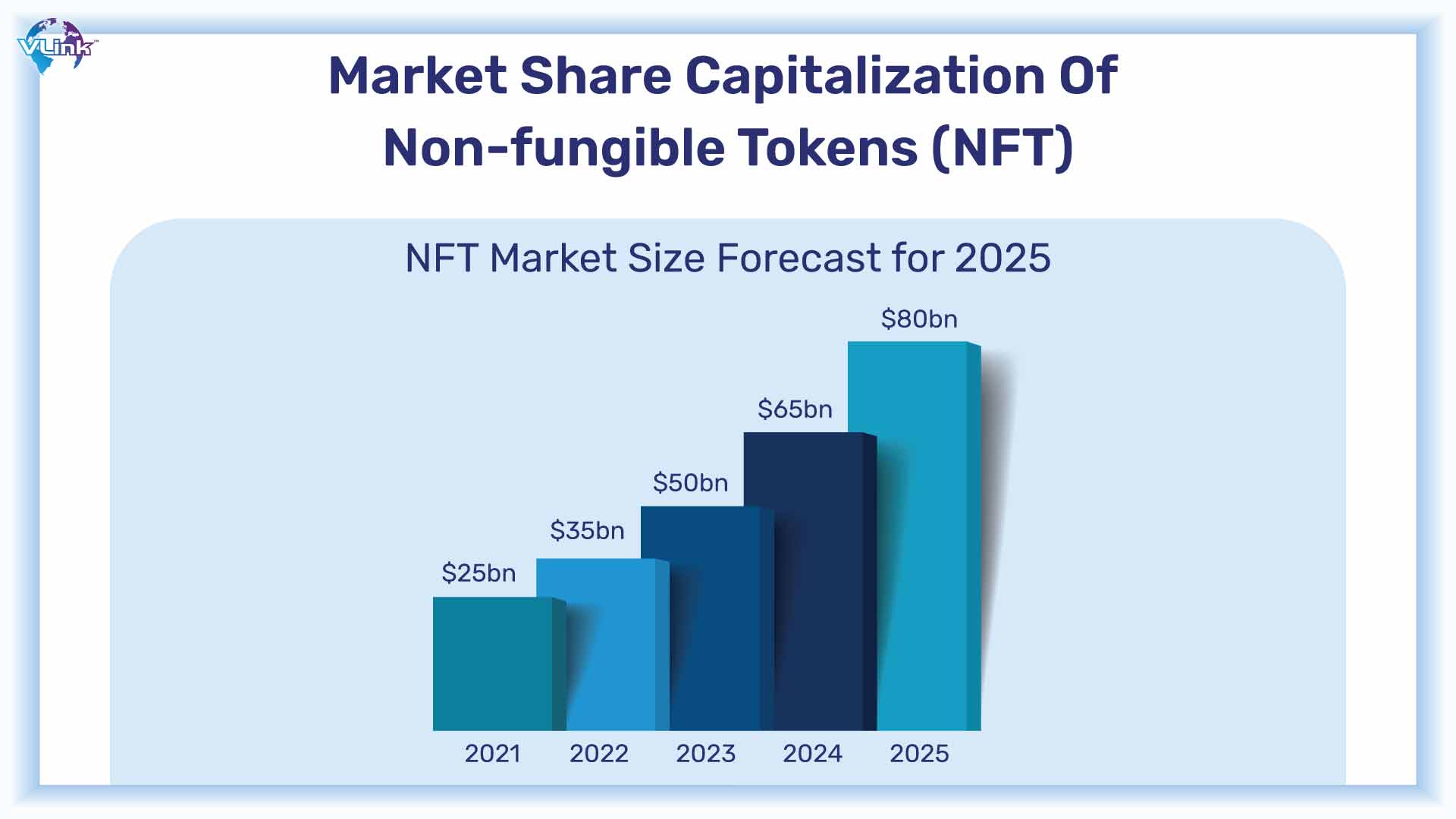 1- Everyday products in virtual world
NFTs will be a medium via which metaverse citizens may acquire virtual premises, equip their virtual homes, and outfit their digital selves as the metaverse increases in prominence. There are several products that can be bought in the virtual world created with NFTs, such as cloths, furniture, etc.
2- Multi-device experiences
Experiences are increasingly being used by businesses to offer value to NFTs. This has previously happened with never-ending tickets. However, the opportunities for combining experiences with actual goods or other commodities are limitless.
The more unique the experience, the more value is added. A travel agency, for example, may link a unique vacation package to a one-of-a-kind, in-person dining experience with a celebrity chef in Paris. The experience might be as one-of-a-kind as the NFT itself.
3- Transparency with digital ownership
When acquiring high-value physical products, you may use NFTs in conjunction with DeFi (decentralized finance) to verify ownership and eliminate the need for middlemen or brokers.
This is referred to as a trustless environment, because users are not required to trust one another in order to trade safely. The platform serves as a go-between. And because no one takes a cut of the earnings, the gains are dispersed to consumers.
How can VLink help in NFT ecommerce development?
Consumers are increasingly interested in trading NFTs and swapping various items. The use of NFTs in ecommerce will skyrocket in the next years. As a result, you should not delay in using this breakthrough technology in your organization in order to get an early competitive edge.
However, because integrating NFTs in ecommerce necessitates advanced knowledge of blockchain and other technologies, you will want the support of a competent blockchain business that can assist you in developing NFT ecommerce solutions.
VLink is a leading blockchain development firm in the market. We have highly experienced and competent blockchain developers and software developers that have extensive expertise in developing blockchain-based solutions for a wide range of sectors.
Our team can assist you in integrating NFT into your eCommerce platform and developing solution-driven solutions. Our expertise in utilizing NFT in eCommerce has helped numerous online businesses to see significant improvements and outcomes in terms of increased client traffic and revenue development.

FAQs
Frequently Asked Questions
What is the influence of NFTs on business?
Leveraging this new technology can generate possibilities to re-engage new clients for the ordinary business. As the technology evolves and becomes more commonly recognized, NFTs may eventually replace obsolete database systems. NFTs have already discovered a means to improve gaming beyond its current state.
What is the influence of NFT on business?
Leveraging this new technology can generate possibilities to re-engage new clients for the ordinary business. As technology evolves and becomes more commonly recognized, NFTs may eventually replace obsolete database systems. NFTs have already discovered a means to improve gaming beyond its current state.
Why is NFT becoming a popular demand?
One of the most significant benefits of NFTs is that digital producers may now monetize their work, which was previously impossible. NFTs enable the creation of verifiable ownership and scarcity, increasing the collectability and value of digital art and other digital goods.