The Internet of Things and mobile app development go hand-in-hand and makes a perfect combination of digital technologies. This tech-combo lives amicably to provide smooth machine-human interaction while improving productivity and user experience.
IoT may help with communication and engagement at all levels. The increased need for such apps, as well as their ease of use, are two key reasons why IoT app development services are expanding.
End-user demand has compelled app developers to adopt IoT. To keep ahead of the competition, all app developers are seeking the services of IoT developers to include IoT into their apps.
IoT developers are promoting a new level of innovation that will allow every mobile device or gadget with an end user in any place to function as an important part of the IoT ecosystem. This is a new wave that has begun to influence how end users live and work.
Increasing Demand of Internet of Things:
The worldwide IoT market is quickly expanding, with a forecast value of $2,465.26 billion by 2029, up from $478.36 billion in 2022. This expansion unquestionably presents potential for mobile apps to increase their presence in the IoT.
Future technologies appear to be swamped by IoT devices, therefore applications play a significant role. According to estimates, there will be 21 billion IoT devices by 2025. To work properly, all these gadgets must rely on processing power.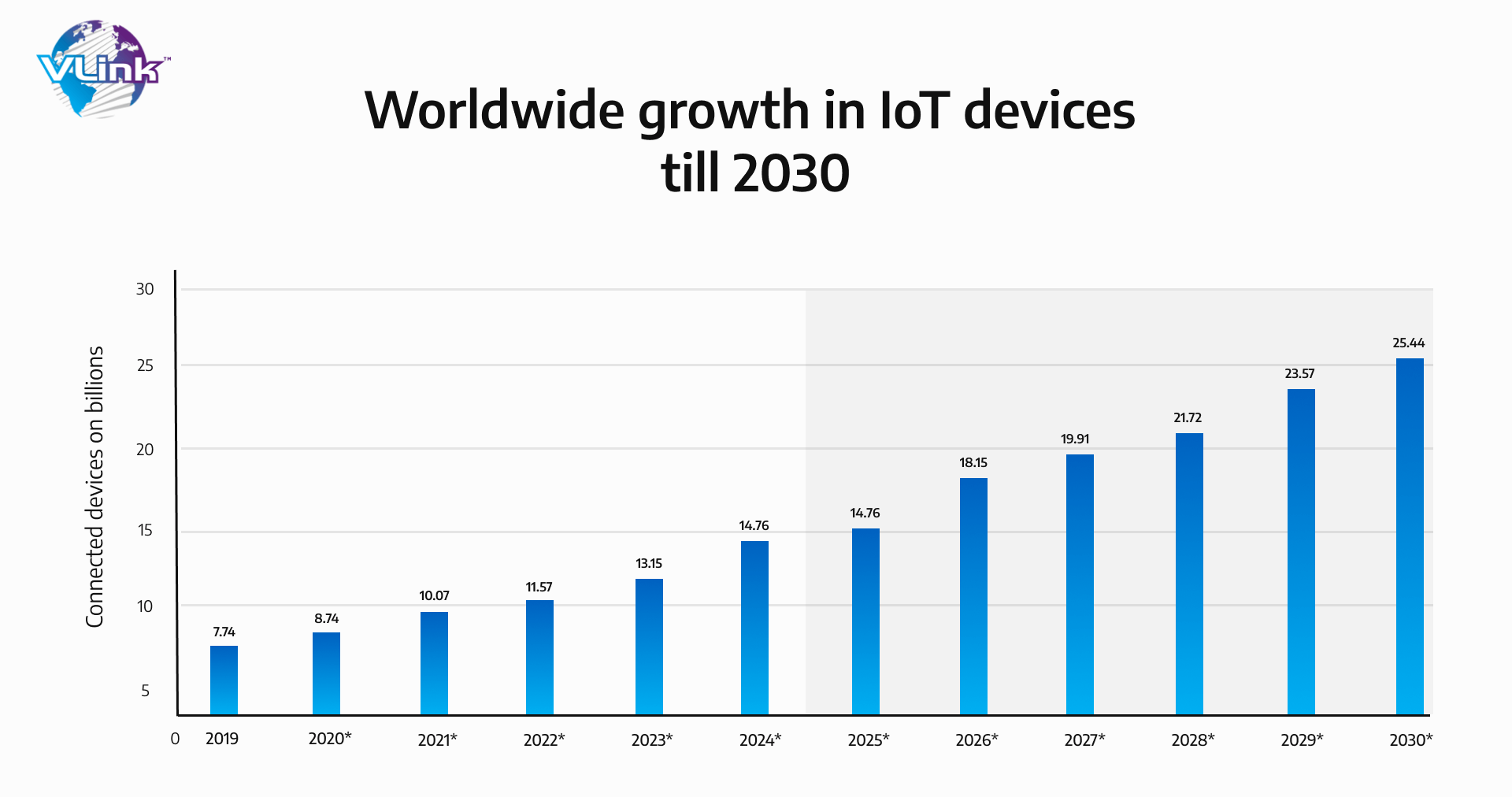 Mobile app development will become more than just apps for phones and tablets in the future. It will be about harnessing the Internet of Things (IoT) to build safer and more efficient connected experiences.
Impact of IoT app development across industries
Many IoT real-time applications can be found in almost every industry. Some examples include healthcare, agriculture, energy, building management, and many others. In reality, after overcoming several developmental hurdles, IoT has begun to impact many elements of our daily life.
1- Healthcare
Healthcare is a profitable market for mobile app development in general. As the deployment of IoMT technology increases, healthcare professionals and patients increasingly resort to mobile applications. The main reason for this is because they improve treatment results, patient experience, and overall healthcare efficiency.
It is a terrific time to capitalize on the usage of mobile technology for biosensors and medical wearable devices. Whether it's an enhancement to a current IoT solution or the conception of a new concept, IoMT app development will expand to reconfigure the industry.
2- Logistics & transportation
Transportation and logistics are two more industries that stand to gain tremendously from the convergence of IoT and mobile technology. There are several use cases in this subject, ranging from smart route planning to vehicle monitoring.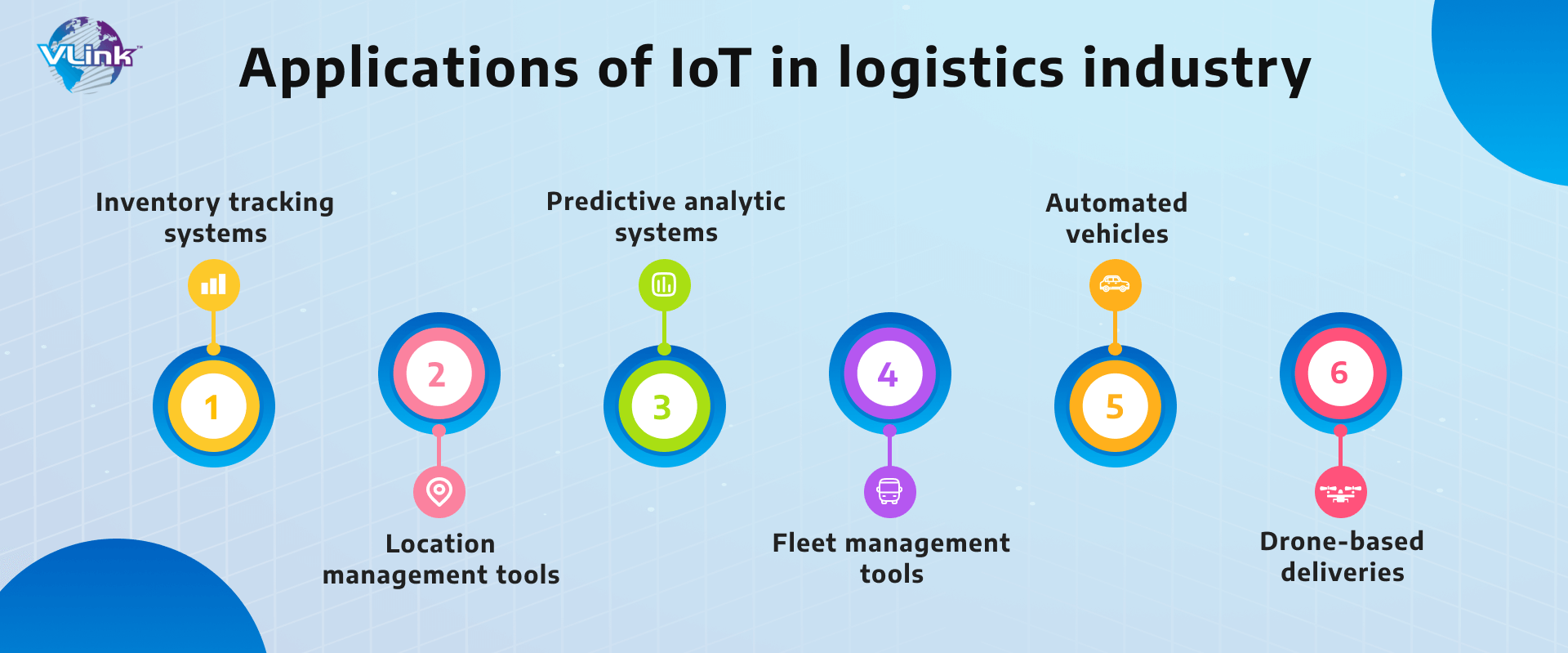 Companies can track the delivery of products, manage their fleet, and regulate transportation conditions. Temperature, humidity, and other characteristics, for example, may be monitored to ensure the safe delivery of items, particularly perishable ones.
3- IoT for consumers
The Internet of Things is changing the way we live, from common wearables to smart home technologies. The expanding number of linked consumer items necessitates user-friendly and intuitive software.
Emerging industries, such as outdoor and landscape appliances, will present several opportunities for mobile app development to flourish in consumer technology sector.
4- Retail
IoT has transformed the retail business through the usage of sensors, beacons, and cameras. It continues to open new avenues for mobile app development to improve the shopping experience and enhance income.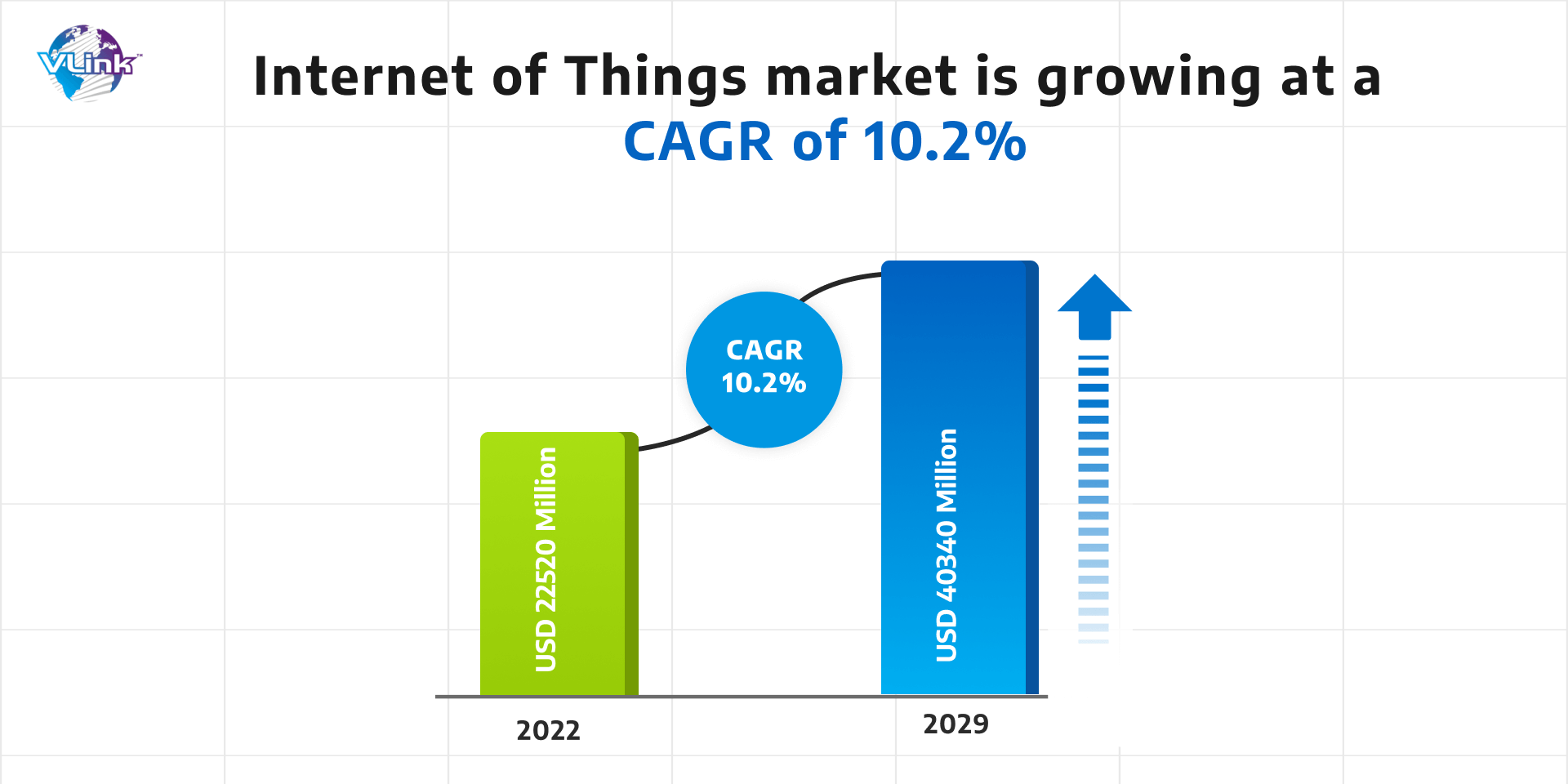 Mobile IoT solutions aid in the reduction of checkout queues, the real-time analysis and forecasting of consumer data, and the tracking of products on the shelves.
5- Automobile Industry
The automobile business, like logistics, is benefiting from these two technologies. Through IoT-based apps, consumers and vehicle manufacturers can analyze their performance, such as fuel consumption, pollution checks, overall car health, and much more. The solutions also give information about road conditions, traffic, and driving behavior, making them useful in navigation and telematics systems.
6- Agriculture
With the world's population expanding, it's more crucial than ever to help the agriculture industry overcome the problems it confronts. IoT sensors and companion apps assist monitor field crops, operate greenhouses, and overall improve plant and livestock cultivation.
Hopefully, more firms will embrace such smart solutions, giving governments additional chances to deal with hunger, maximize resource allocation, and handle environmental challenges.
7- Industrial IoT
IoT has increased the performance and production capacity of businesses, creating a big market need for mobile app development services that support industrial IoT solutions. Most linked devices require a connected mobile app to make them work accurately.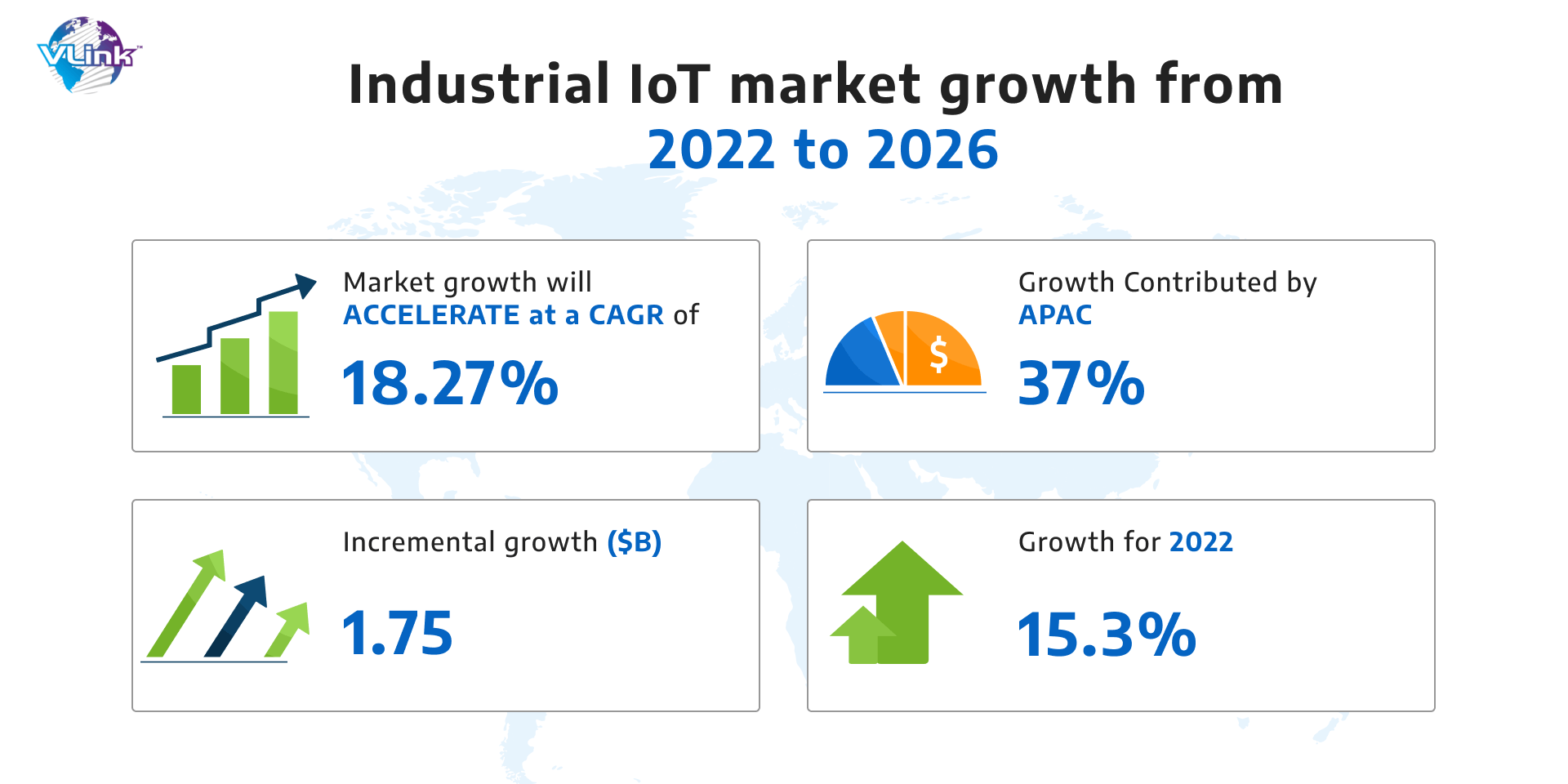 Mobile IoT solutions enable the expansion of construction, mining, manufacturing, and energy firms by providing a safe working environment and machinery management.
5 Crucial factors that make IoT app development trending
Mobile app development is becoming increasingly vital for organizations all around the world. It has expanded the usage of connected devices including cellphones. Users can easily access any type of service through customized mobile apps that have personalized features.
As a result, firms prioritize generating customer interest by delivering compelling and interactive mobile applications. Let's look at the top reasons why IoT is one of the impactful trends in the mobile app development market!
1- IoT paves way for futuristic approach
To keep ahead of the competition and provide consumers with modern technology, it is critical to evaluate the variables that meet user expectations. The needs of the market and the end user are prioritized, and apps are being designed with IoT aspects in mind to make users' lives easier.
These apps also aid in the control of IoT devices through the integration of APIs (Application Programming Interfaces), which act as data interphases. It lets apps connect with IoT devices to act. As a result, if apps slow down their processes to allow IoT integration, they will struggle to thrive in the future.
2- IoT offers valuable insights
Mobile apps may provide more customized services by studying user behavior with IoT. IoT will provide user-appropriate app experience when utilizing IoT apps without monitoring their search history and purchase tendencies.

IoT devices can collect accurate data from end devices and update computer systems. This enables developers to code necessary upgrades and enhancements. Developers can then implement the required controls and other services to make consumers' lives easier.
3- IoT triggers demand for customized mobile apps
Many sophisticated procedures are involved in IoT mobile app development. For a constructive idea that adapts to users' real-time experiences, developing IoT-based apps necessitates new expertise. Despite general app development expertise, this requires outstanding talents.
More adaptive and innovative skills are required for the efficient integration and execution of IoT. Unlike the traditional method of maintaining the user experience, keeping the innovative side of IoT devices and applications in focus becomes necessary.
4- IoT transforms apps into a more interactive & efficient tool
IoT apps allow for greater customization and a more personalized app experience. Thus, it demonstrated more interactive user-friendly performance and provides a cost-effective app development method with correct data resources. Providing consumers with the ability to communicate with many devices from a single smart device and interface increases efficiency.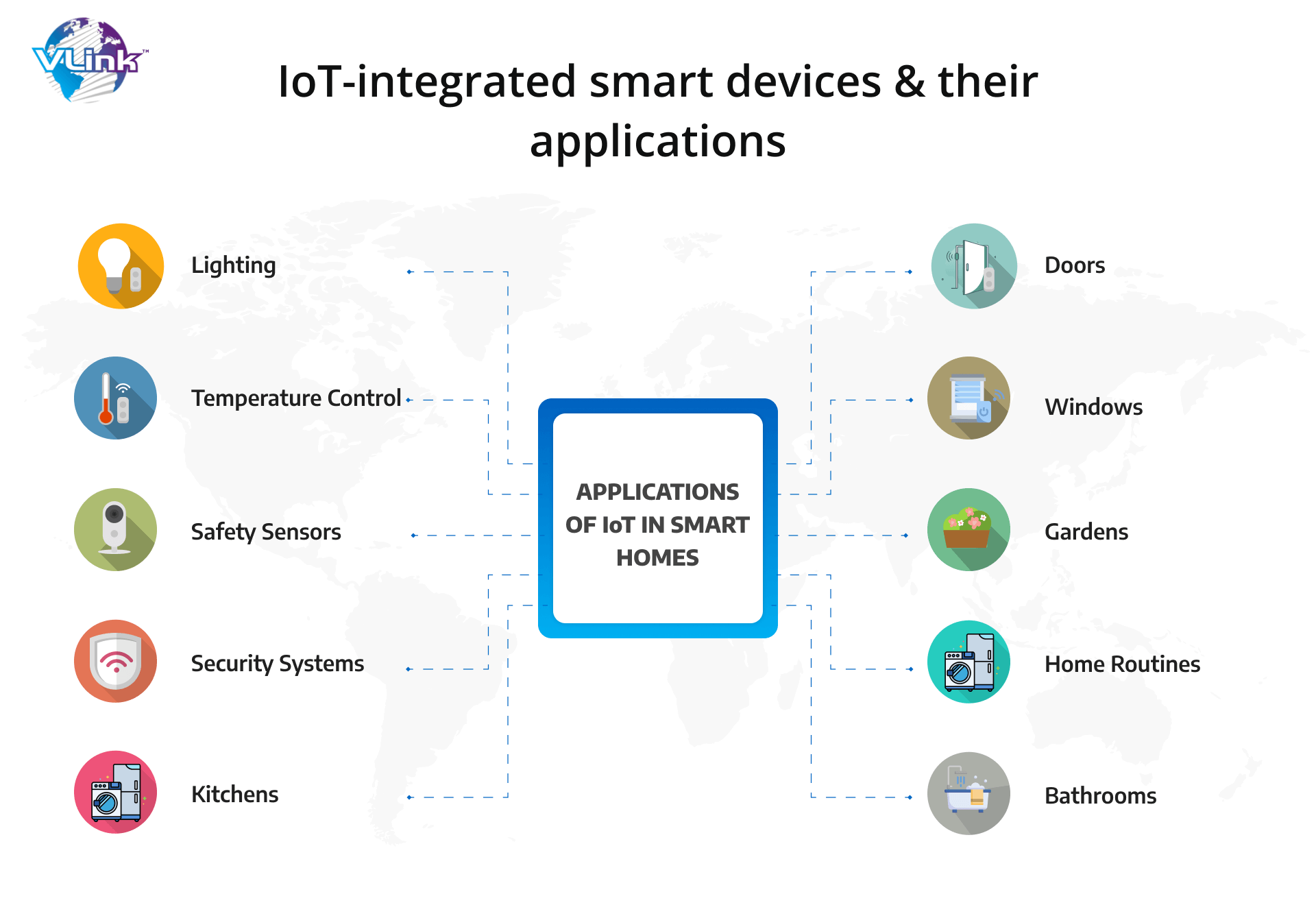 The primary goal of IoT-based mobile apps is to make consumers' lives easier. As a result, by automating the process and providing the most user-friendly features, IoT apps will boost resource efficiency and productivity. This contributes to long-term app performance and user experience.
5- IoT integration enhances app security
There will be a massive amount of data exchange between IoT devices and smartphone apps. And the nature of data privacy between each device is critical. This implies implementing broader security practices throughout the network. Thus, IoT protects apps with tough end device access protections using efficient encryption techniques and secure gateway regulations.
As cyberattacks anxiously await the commencement of DoDs strikes to disrupt service and steal data. They already have framing codes in place to target smart gadgets in more intelligent ways. As the network ecosystem expands, centralized app security and end device security models are required.
How is IoT shaping the future of mobile app development?
While the demand for IoT devices is still increasing every year, mobile app development has been the key to keeping the pace alive for years. These synergies are building a smart future for businesses, individuals, and innovators as well. Let's have a look at the future of IoT in shaping the mobile app development industry:
1. Open-Source development
With the advent of open-source development, app developers want to share more apps online. With IoT integration, these mobile app development frameworks will provide more flexibility to design applications as per users' expectations.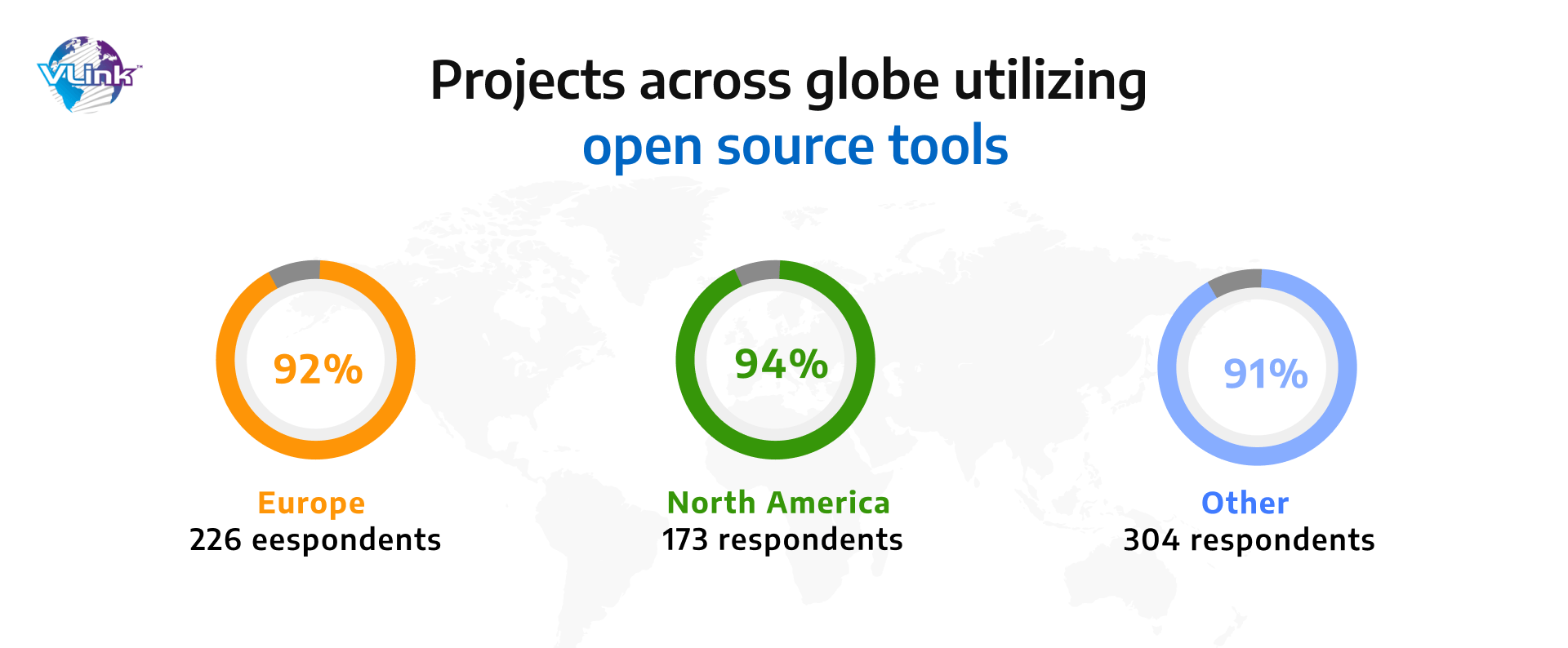 Another advantage of open-source mobile app development is the transparency it gives in the development process. This has made it possible for companies and developers to work together easily to create high-end mobile apps.
2. Increased scope for hybrid app development
Because basic native mobile applications are designed to run on a certain platform, they are less ideal for IoT applications. Nonetheless, hybrid apps have seen a significant increase in demand due to their ability to function on a variety of devices and platforms.
This has paved the road for mobile app developers to focus on improving user experience and strengthening IoT to let consumers interact effectively with all multi-platform gadgets.
Furthermore, this has enabled businesses to get customer data from several devices and platforms with minimal effort. IoT is one of the most valuable additions to hybrid app development. As a result, IoT will be a major participant in the mobile app business in the future.
3. Streamline the development of personalized apps
Without a doubt, IoT can improve the interactivity and usability of mobile apps. Furthermore, this technology has introduced additional customizing choices. As a result, your app may remain relevant and up to date with IoT capabilities and other critical features.
Furthermore, IoT will create futuristic and feature-rich mobile applications to help you remain ahead of the competition. IoT technologies can make it simple to personalize workplace mobile apps. Because when app developers create applications for their businesses, they can easily meet the criteria of linked devices.
4- Shift in organized data storage
Another important aspect of mobile IoT applications is smart data storage. Because IoT devices create a lot of data, and the volume is always increasing, apps must be scalable and capable of handling the load.
On the other hand, IoT solutions have lately begun to rely on edge computing to handle data that was previously kept mostly in the cloud. Because the data is handled locally on the device or at the network's edge, massive cloud capabilities are no longer required.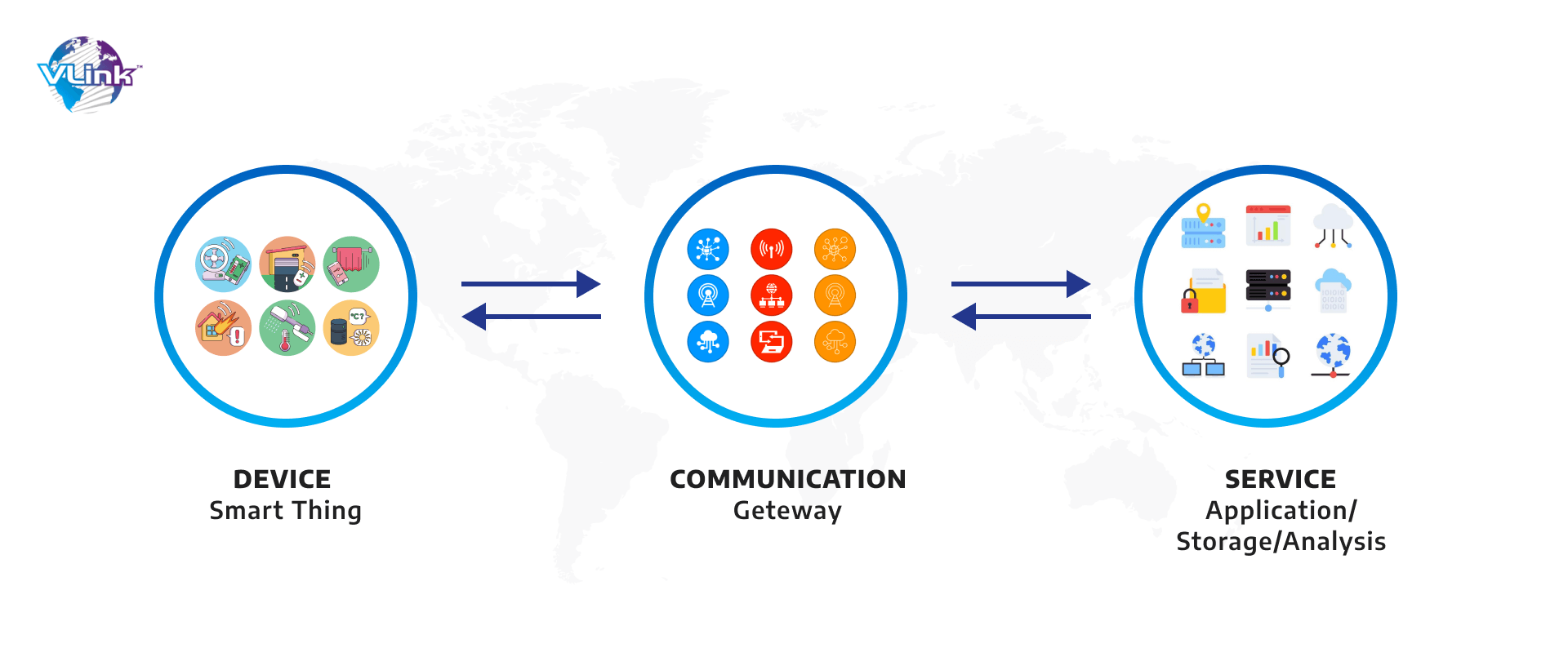 This paradigm enables programs to lessen their reliance on the cloud development, run quicker, and have lower latency times. Overall, it gives mobile app developers more alternatives for improving overall efficiency and security.
5. Growing Innovative Businesses
IoT has highly influenced innovation in businesses. With the advancements in connected devices and their increasing share in the global market, businesses are embracing a steep growth along with innovative development of their products.
Businesses are concentrating on identifying and fixing the pressing problems of the client sector and creating IoT-based applications to provide feasible solutions. And this can happen through the vast amounts of data gathered by different organizations that have offered a more detailed understanding of businesses for created aimed mobile applications.
6. Enhanced Security Assistance
The risk for data security arises when we link multiple devices in the IoT ecosystem across many connection protocols and operating systems. However, IoT provides more security, which is why many businesses rely on IoT-based apps for work because their data cannot fall into the wrong hands.
To ensure that no problems affect the acquired data from linked devices, an entirely new set of security procedures should be implemented. Furthermore, IoT can be more beneficial since it can safeguard app code and data storage.
The software uses hardware encryption to avoid unwanted backlogs. As a result, all apps related to network services should include IoT protection for enhanced security.
7. Real-time analytics & cloud integration
Real-time analytics are required for the development of consumer IoT. IoT devices create a large amount of data. This data may be used by developers to create better user experiences. In addition, they can employ intelligent data analytics tools to track user activity and generate insights.
Cloud connection improves the robustness and dependability of IoT mobile apps. The cloud allows you to securely store data without investing in extra equipment. It lowers expenses and allows IoT applications to expand fast.
How VLink can help to implement IoT app development?
The creation of IoT software is incorporated in the plans of rising enterprises. This only allows the company to outperform the competition by utilizing cutting-edge technology such as IoT.
The greatest IoT apps are effective tools for companies to gain a better knowledge of their consumers. So, whether it's remote control of your house or weather predictions, mobile IoT apps are the greatest answer.
VLink is one of the leading IoT software development businesses, focusing completely on the mobile app development industry, regardless of the devices, including wearables and internet of things apps. IoT app developers' strong apps will attract customers and have a beneficial influence on your organization.

FAQs
Frequently Asked Questions
What is the impact of IoT in healthcare industry?
Mobile IoT apps are enhancing patient care quality. IoT apps can continuously monitor patients' vital signs and discover health concerns before they become critical. IoT also assists medical institutions in lowering expenses, increasing efficiency, and saving time.
How to build an IoT mobile app?
There are a few steps to execute IoT app development:
Establish your goals and objectives.

Create the user interface and the backend system.

Compatibility, speed, security, and usability of the mobile IoT app should be tested and debugged.

Deploy the IoT mobile app on its platform and offer user assistance.
What is the role of IoT in mobile apps?
There are many applications of IoT integrated in mobile apps such as: collect and exchange data from connected devices, analyze user's behavior, monitor health, virtual assistance, provide travel routes, and a lot more. It works as an additional support for individuals as well as businesses to contribute for various complex and sophisticated activities.