For a variety of reasons, every firm needs an effective supply chain management system. For one thing, the program ensures that there is a constant flow of products into the firm with no needless disruptions in delivery. This is required to ensure that production operations do not halt forever, thereby affecting customer service.
With the advent of technology in recent years, there has been an increased need for supply chain process optimization. To achieve this, businesses must plan extensively and invest heavily. Several firms are always experimenting with new tactics to stay ahead of their competition, which will necessitate strong and expanded Supply Chain Management (SCM).
The supply chain management platform is also necessary for keeping strong relationships with your company's suppliers. This good faith goes a long way toward assuring that they are committed to providing you with the finest service possible.
Supply Chain Management software assists businesses in organizing and managing the whole supply chain process across several sectors. SCM software supports businesses in successfully and efficiently managing their operations.
Let's begin with the top 10 SCM platforms that you can choose to meet your core business requirements.
Top 10 supply chain management platforms
1- Blue Yonder
Blue Yonder is a well-known SCM technology that simplifies inbound and outbound transportation management by providing end-to-end supply chain and retail solutions. With automated warehouse management, inventory management, and real-time tracking, it assists customers in managing their supply chain process.
It also offers expanded capabilities for manufacturing and shop floor planning, which is commonly utilized by organizations in the food, beverage, and pharmaceutical sectors. The disadvantage is that it does not provide some of the greater capabilities that some of its ERP rivals do.
2- MS Dynamics 365
Everyone is familiar with Microsoft products such as Outlook, Word, Excel, Office, Zoom, and others. However, Microsoft also has an excellent supply management software solution. It is included in the Microsoft Dynamics 365 bundle.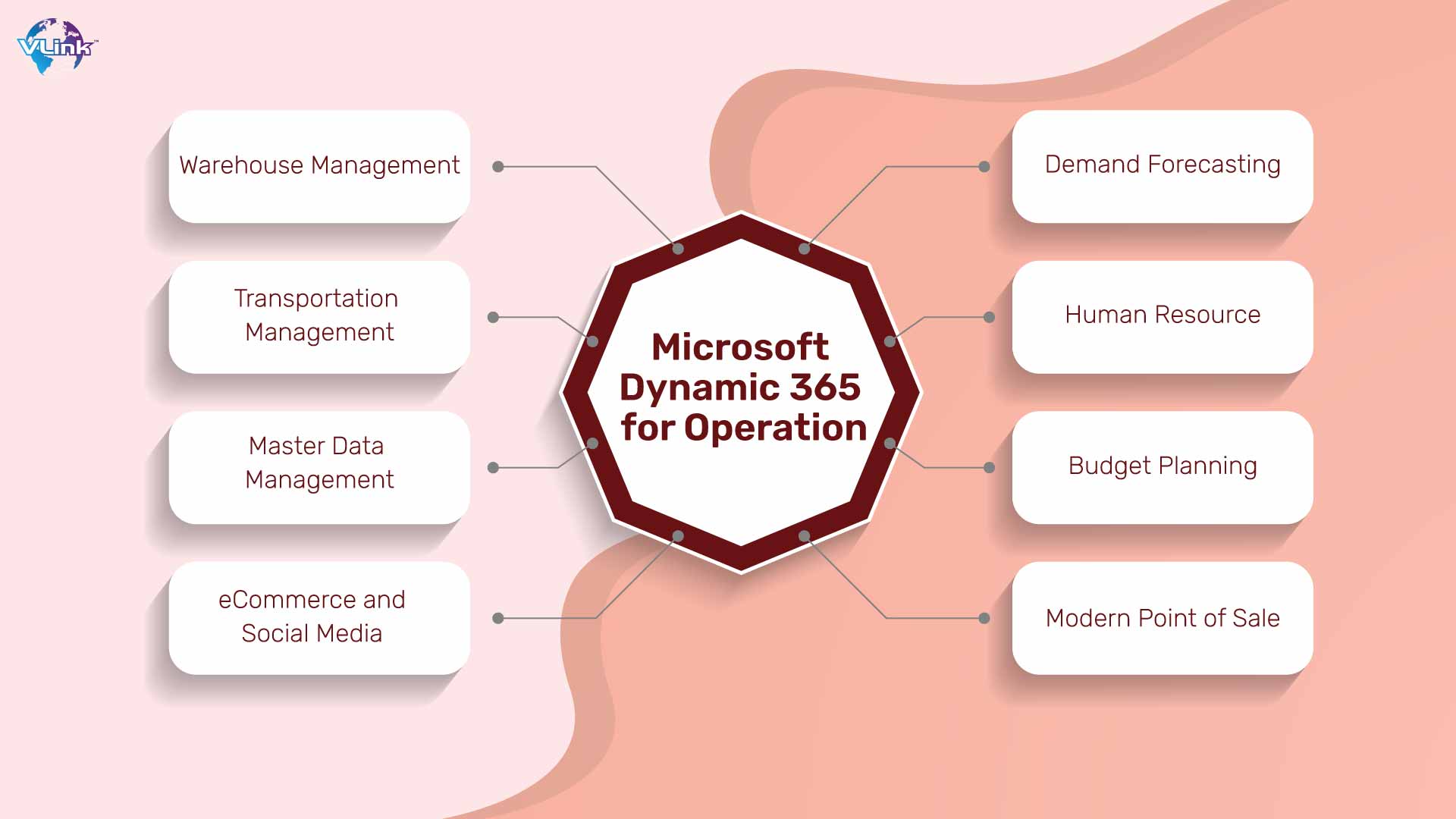 Microsoft Dynamics 365 Supply Chain Management is an Azure cloud-based tool that helps firms scale and grow, particularly when business volumes are high. The cloud automatically adjusts to changing demands and assists businesses in managing large quantities.
It provides several business applications for optimizing supply chain processes, personnel, and materials, reducing vendor lead times and inventory carrying costs.
3- SAP SCM
SAP Supply Chain Management leverages modern technologies such as artificial intelligence (AI) and the Internet of Things (IoT) to give comprehensive insight and sophisticated analytics to assist users in planning, procuring, and delivering the appropriate goods and materials at the right time.
SAP SCM enables businesses to engage with suppliers on ordering, forecasting, supply and demand monitoring, and warehouse and inventory management automation. SAP can help you improve your value chain by utilizing analytics and real-time notifications.
SAP S/4HANA is the gold standard for major, multi-national enterprises' ERP and SCM systems. It is large, complicated, and sturdy, which might be beneficial or detrimental depending on your demands.
4- Logility
Logility may not be as well-known as SAP or Microsoft, but it is a prominent name in the SCM field. Logility is well-known for incorporating a lot of artificial intelligence into its SCM features.
Logility is supply chain management software that gives you a competitive advantage through enhanced analytics and optimal planning. Logility presents a digital supply chain that combines smart and intelligent technologies to assist you in responding proactively to market events.
Logility includes numerous tools for supply data analytics, such as IoT, and this is one excellent supply chain management cloud software for demand forecasting.
5- E2Open
E2open may not be a big brand in the commercial SaaS sector, but this is a really excellent alternative for the finest transportation management SCM. The company's headquarters are in Auston, although it has offices all around the world.
E2open allows you to incorporate existing data without losing any of it. Advanced shipment notification management for customizable notifications and in-transit status updates is possible with E2open's supply chain monitoring. Supply chain analytics aids in precise forecasting, data integration and analysis, inventory analysis, transportation analysis, and warehouse analysis.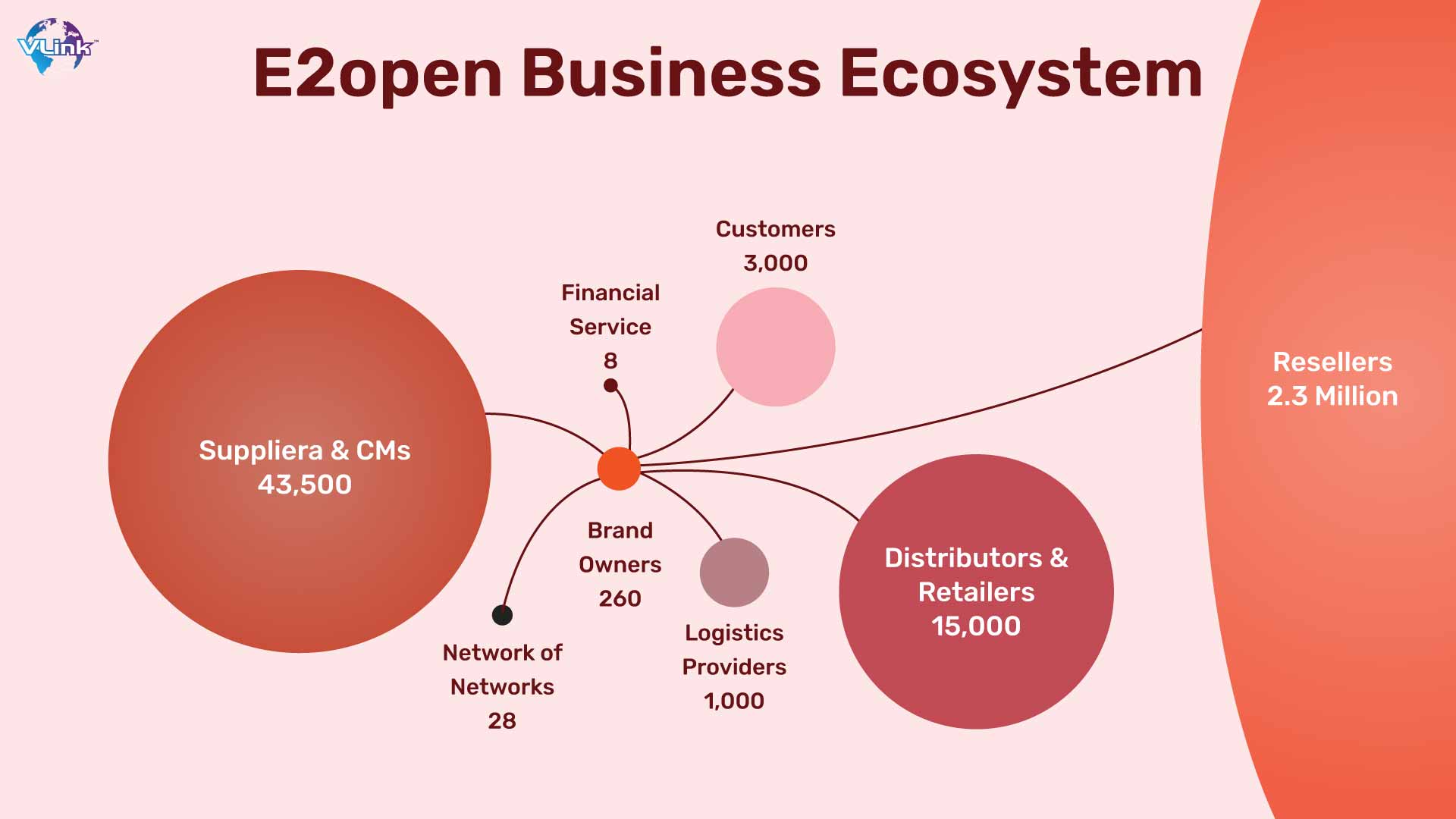 With incorporated AI and Machine Learning, E2open's network technology connects suppliers, contract manufacturers, distribution partners, and customers in a single interface.
Also Read: Supply Chain Digitization: What, Why & How to do it?
6- Fishbowl
Another popular industrial and warehouse inventory management application is Fishbowl! Its robust inventory control solution provides your small or medium-sized organization with the capabilities it needs to change inventory management and expand your business.
Fishbowl streamlines your production process and interfaces with some of the most popular business systems, like QuickBooks, Amazon, Adobe, Shopify, Salesforce, and others.
It automates numerous production and inventory management difficulties in order to optimize crucial supply chain segments. It focuses on optimizing operations and saving time throughout the organization.
7- Netstock
NETSTOCK is a cloud-based inventory management solution that allows organizations to manage purchase orders, customers, suppliers, demand forecasts, and other aspects on a single platform. It enables experts to manage bills of materials (BOMs), analyze inventory levels, and develop demand planning strategies based on customer behavior and market trends.
Administrators may use the platform to manage orders throughout the product lifecycle, automatically compute lead time, and define stocking rules based on company needs.
Inventory replenishment, multi-channel distribution, procurement, reporting, data management, and other functions are available through NETSTOCK. It also has a reporting tool that allows users to acquire insights into consumer actions through analytics, graphs, and KPI measurements.
8- Oracle NetSuite
Oracle, like SAP, is a massive software corporation that creates a wide range of corporate applications for accounting, CRM, professional services, infrastructure management, and human resources.
Their ERP SCM module is beneficial in a variety of industries, including healthcare, energy, financial services, manufacturing, and retail. In terms of SCM tools, you get supply planning as well as a broader supply chain execution package.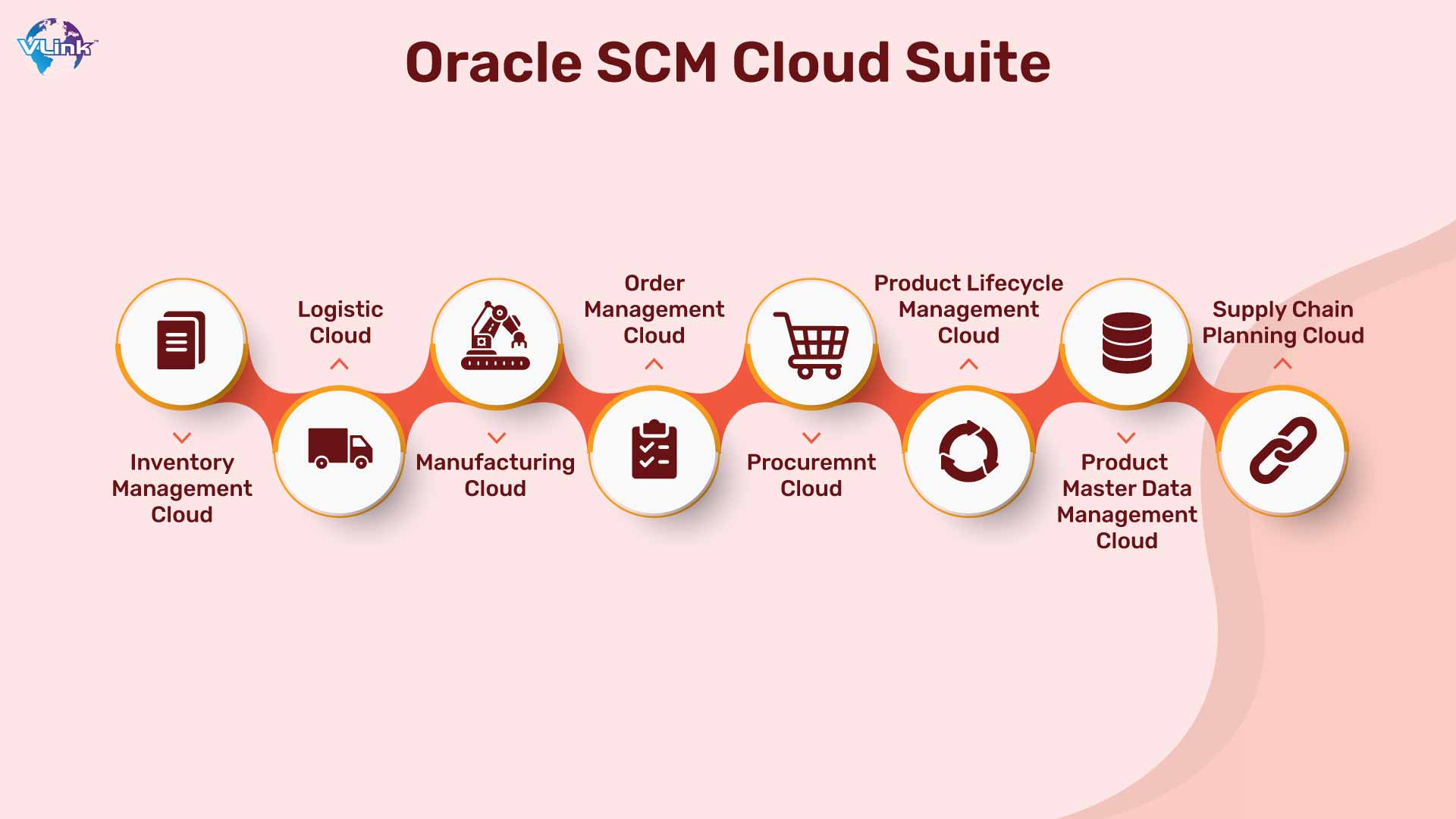 Oracle SCM seeks to integrate Enterprise supply chains effortlessly in order to build a strong network and procedures. With a robust solution like Oracle SCM, you can swiftly adjust to changing demand, supply, and market conditions.
In addition to supply chain management, the product offers a full-fledged ERP solution, as well as a big client install base and the resources of software giant Oracle.
9- Infor
For companies seeking for a more comprehensive manufacturing, distribution, or back-office solution, Infor CloudSuite, along with its Nexus equivalent, may be an excellent supply chain and enterprise-wide offering. The product package enables multi-party cooperation and includes novel features such as a control center, predictive analytics, and working capital management.
The supply chain management platform is a cloud-based SCM tool that offers intelligent support solutions to its clients through real-time analytics and an AI-powered network. It assists firms in digital transformation and provides a consolidated platform for tracking operations, procurement, and logistics.
10- Epicor
Epicor Supply Chain Management solutions may help firms develop faster, increase profitability, and position your company to build supply. Its sophisticated processes, reliable reporting, and forecasting capabilities help you immediately identify possible obstacles and opportunities.
Epicor's key SCM capabilities are often found within the company's larger ERP module. This may be used to manage your building supply chain, optimize your distribution services, increase manufacturing efficiency, and manage any retail business.
Epicor SCM also enables the integration of mission-critical processes as well as centralized solutions that provide more control, data visibility, and insights to your supply chain.
Why do businesses need reliable SCM software?
Supply chain management platform provides advanced tools and features to manage workflows, inventories, storage, and many other aspects. Let's know some crucial benefits for deploying SCM platforms:
Preventing and eliminating bottlenecks enhances operational efficiency. Additionally, integrating SCM software with existing systems aids in the automation of common processes and boosts worker efficiency.
End-to-end supply chain visibility promotes data exchange and collaboration among the company's suppliers, distributors, retailers, and customers. This promotes improved supply chain management.
External macroeconomic, environmental, regulatory, political, and technical issues all offer supply chain disruption risks. One significant advantage of SCM software is that it assists firms in identifying these risks sooner and mitigating their disruptive consequences.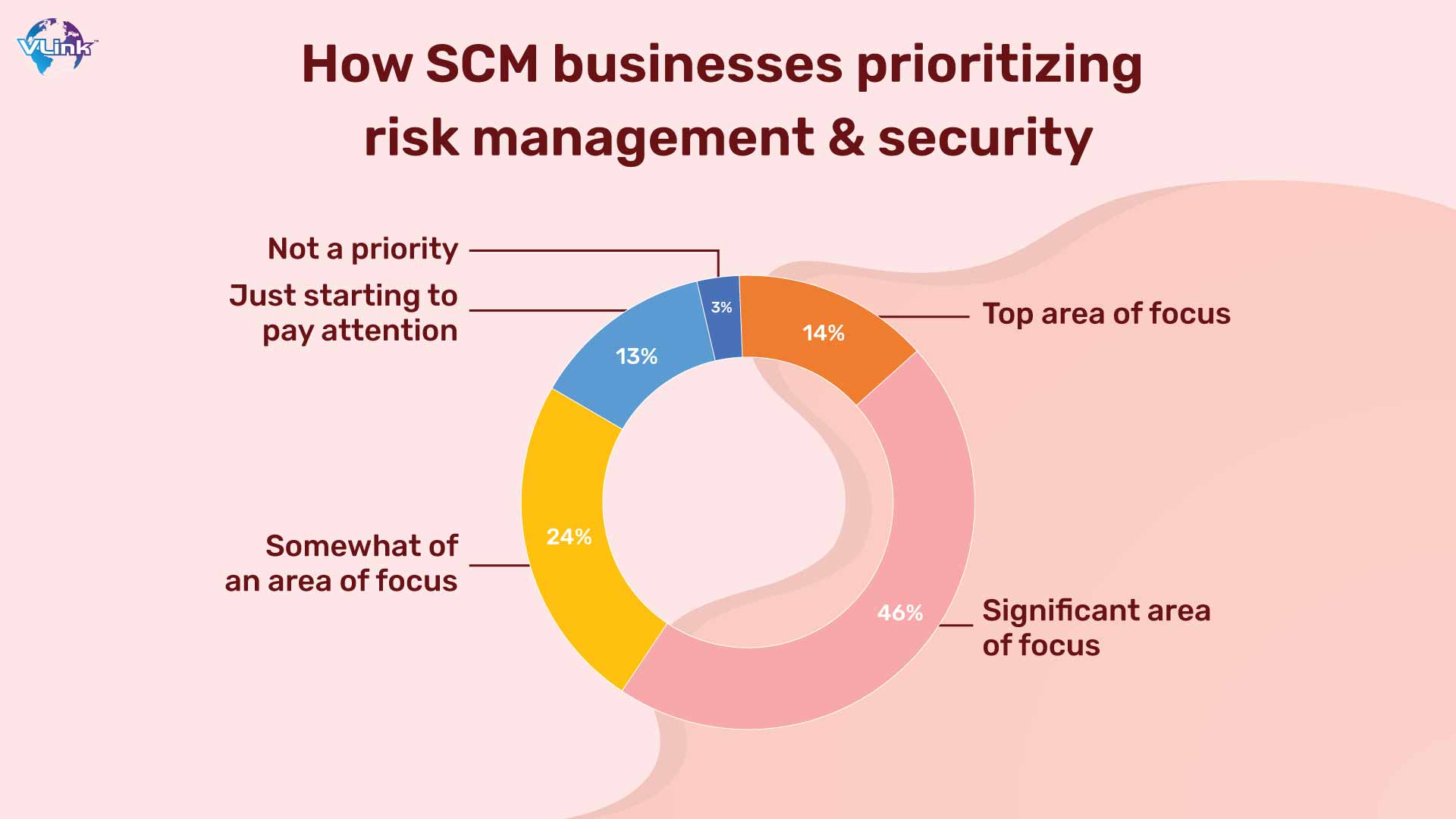 SCM software allows for cost reductions by improving inventory management, reducing waste, and monitoring payments. Cost reductions have a net positive influence on the bottom line.
How VLink can help you?
Supply chain platforms provide all the advanced tools and solutions to all your businesses need, whether it is inventory management, workflow automation, smart invoicing, and a lot more. Building a SCM platform for your business requires the expertise of professionals. A custom software development company like VLink can help you build a reliable, fully functional SCM platform.
We have 400+ developers who know every major technology used to build large, scaling software that can help your supply chain business manage complex processes. You just need to share your core requirements and we'll help you out with the latest innovations.