The usability and usefulness of an application's user interface and application programming interface (API) are key factors in the success of any software, including desktop and mobile apps. Extensive testing is necessary for software to be secure and work properly under a variety of circumstances.
Even though it might be time-consuming and expensive, outsourcing software testing can help you save expenses without sacrificing testing quality. To preserve your team's efficiency and performance, it is now more crucial than ever to outsource this aspect of software development.
You may either test internally or use a third party to test for you if you choose to outsource. And in these two options, your main concern will be – why should you outsource software testing. Testing, a crucial step in the software development process, enables you to find software defects and other problems before the product is made public.
What is software testing outsourcing?
Outsourcing software testing entails giving control of the testing to a third party that is often not engaged in the rest of the development process. An individual specialist or a specialized business might be the third party. They put the software you've written through the necessary tests to see if it functions as, it should.
Using software testing and quality assurance (QA), they also make sure the finished output is free of bugs or code oddities. Businesses would likely incur costs of $2.08 trillion due to subpar software in 2020 alone. Additionally, customers are what drive the industry nowadays. You'll suffer losses if the consumer isn't happy with your product.
You may outsource software testing to specialist teams centred on user experience to prevent this problem and prioritize customer pleasure. Additionally, outsourcing enables you to concentrate on your primary business while software testers specialist manages the testing procedure.
Why do companies outsource software testing?
Before you know the reasons for outsourcing software testing, let's get to know what it includes. It involves one corporation giving control over the testing of an application or other piece of software to a third party, independent testing expert, or testing company.
Both the development firm and the software testing party will not be engaged in any other stages of the software development process. As a result of the complicated challenge of ensuring software has outstanding usability, functionality, and security, testers nowadays often outsource their work on software testing.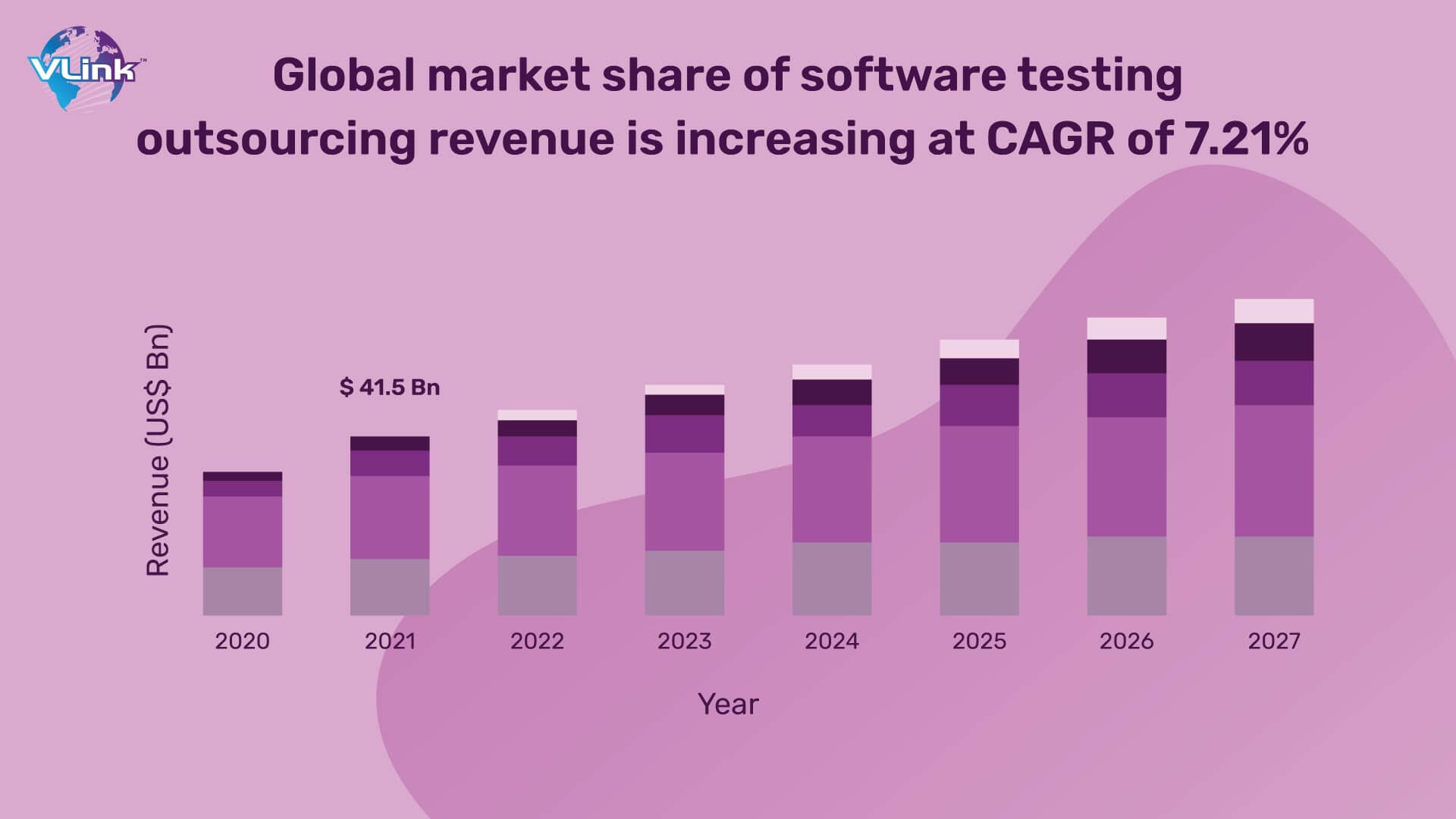 They must be knowledgeable about the most recent technology and industry standards. It might turn out to be more costly and time- consuming for your business. Software testing that is outsourced is now a necessary service.
You should hire a professional to handle your software testing to save time and money. Their services may take care of both significant and little flaws in your system, ensuring that it is implemented successfully.
Top reasons to outsource software testing services
Outsourcing software testing can do wonders for your product, and there are multiple reasons to do so. Let's have a look at them:
Nobody on your team can be an expert in every field. It could be advantageous to utilize the expertise and resources of seasoned QA testing firms, especially for startups. A team of professionals will be provided by your outsourcing service provider to ensure a successful launch of your program.
To get the most out of the QA process, they are aware of all best practices, procedures, and testing methodologies. You may locate the most qualified business or individual contractor for the work with the help of outsourced software testing.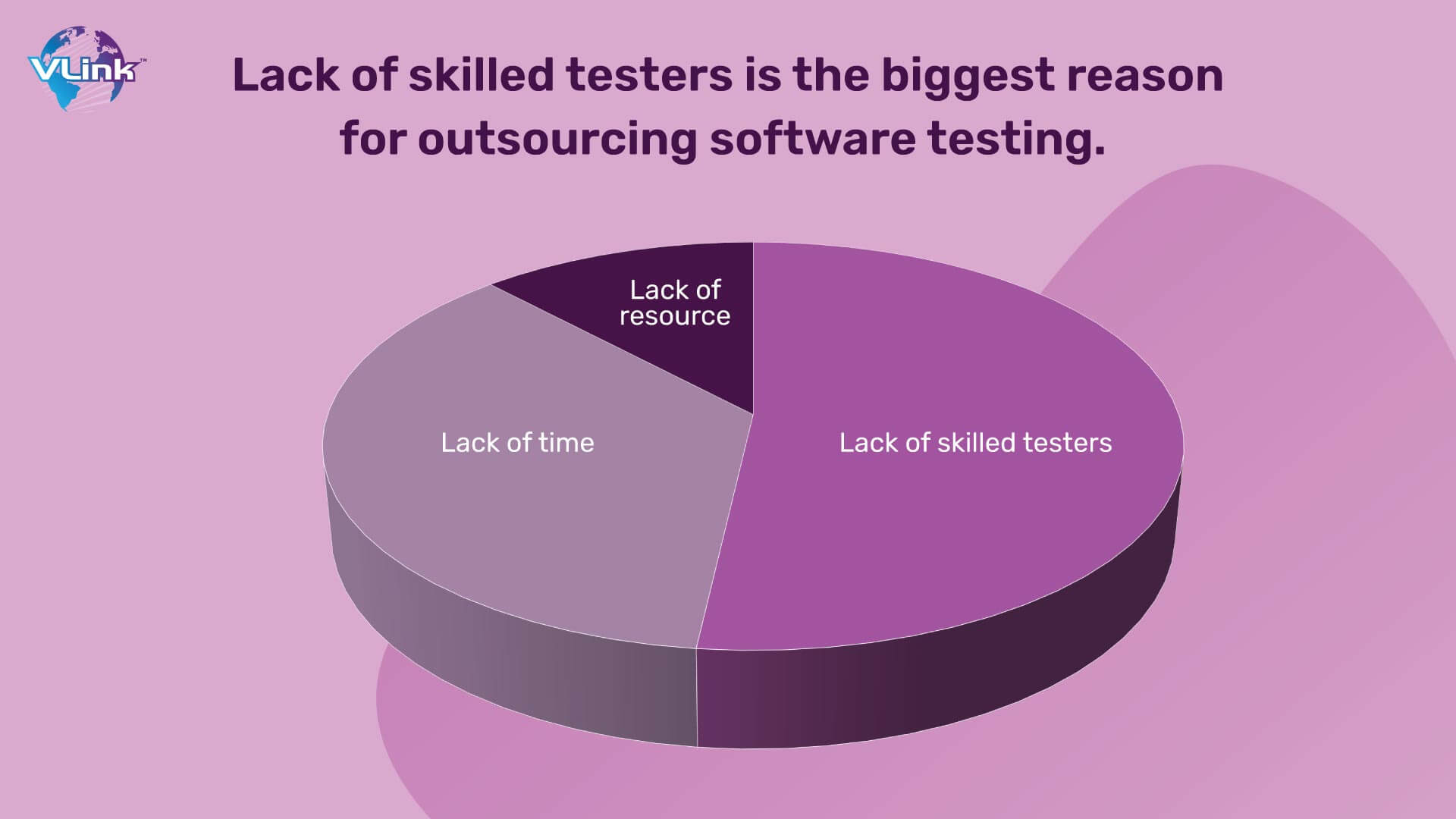 Your development team, for instance, created a fantastic mobile banking app. They lack the computing power, software, gear, and expertise necessary to evaluate it properly, though.
Experienced companies with software testing experts must have tested applications for a number of reputable banking institutions. They have all the systems in place for selenium testing in addition to being able to conduct high-quality manual testing.
Consider that your dedicated development team has just finished six weeks of challenge on building CRM application. You want to make the app available as soon as possible since they are getting close to the testing stage.
Your crew is worn out and unable to test fast due to a lack of resources and abilities. Although you have investors who are eagerly awaiting the application, you may delay the launch.
You use an external software testing provider to achieve this deadline. Due to their knowledge and effective procedures, they can deliver high-quality testing in a short amount of time, allowing you to meet even the tightest deadlines. You can receive quick findings without sacrificing quality with the help of outsourcing software testing to a reliable tech partner.
You can become too attached to a project after working on it for several weeks to recognize its shortcomings. You are aware of how it should operate and how people should engage with it. But sometimes, getting another point of view is one of the biggest benefits of outsourcing.
The development methodology was not shared with the testing team. This enables them to identify usability and functionality shortcomings. Additionally, they take into consideration the unpredictable nature of user behaviour to check for any problems in the program.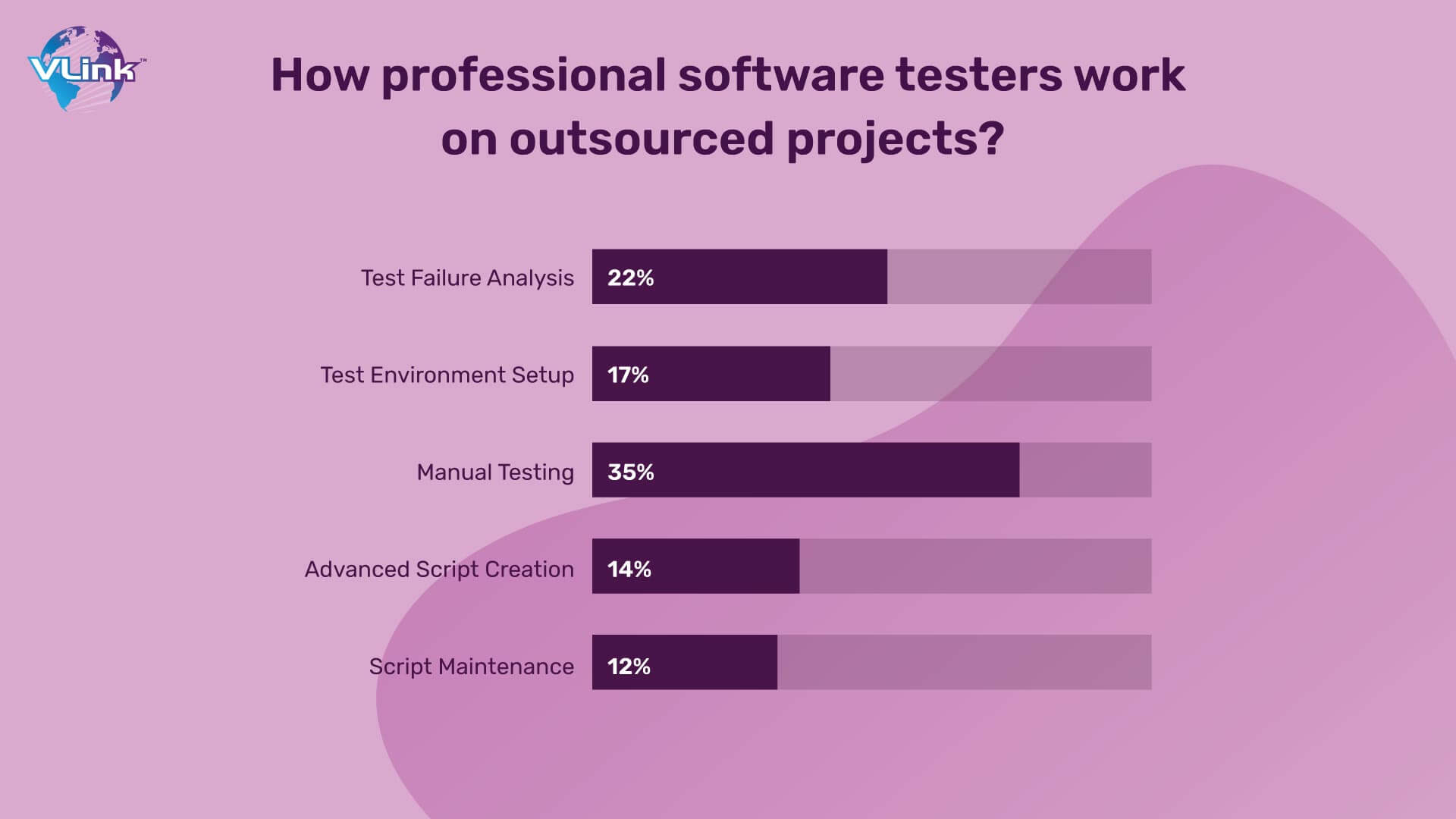 For instance, let's say you're releasing a mobile gaming game that will soon be available on Android. Your internal software testing team is convinced that there shouldn't be any flaws in the program after testing. But your testing group discovers a security flaw that was only discovered by their security testing.
That's why it's better to have a different point of view from the experts outside your organization. And that's where software testing outsourcing plays a vital role.
As we've already discussed, outsourcing software testing saves you money on acquiring the tools and knowledge needed for software testing. With short-term initiatives, this becomes more cost-effective. For a project that won't last very long, you don't want to assemble an entire staff of QA testers.
Consider that your team is creating an API to connect your customer care platform and CRM software. Only a few weeks will pass before this project is ready to be launched. You want to make sure the program is functional, but your staff lacks software testing experience.
That's where the importance of software testing comes to play when you're outsourcing it to a reliable tech company. This is a fantastic opportunity to leverage outsourced software testing to guarantee the security of your client and business data.
Benefits of outsourcing software testing services
Software testing is a big process that needs to be handled precisely by the experts. And when you outsource them to the professionals you will get some crucial benefits for your product. Have a look:
Less Effort Needed for Management
By outsourcing testing to an outside group, instead of recruiting and educating new staff, it saves time and effort. Moreover, once the testing phase begins, you will not be required to complete important duties on your own under direct supervision from the test crew.
Instead, the experts will oversee the testing process independently and find issues on their own. It will increase the focus of team managers on other crucial tasks. As a result, they will be able to answer client requirements more thoroughly and there will be positive impact of software testing & QA in SDLC.
It can be difficult for development and testing teams, when they have worked in combination, to determine problems and effectively address them. It's going to make it hard for your development staff to concentrate on their strengths if they discover bugs in addition to other tasks.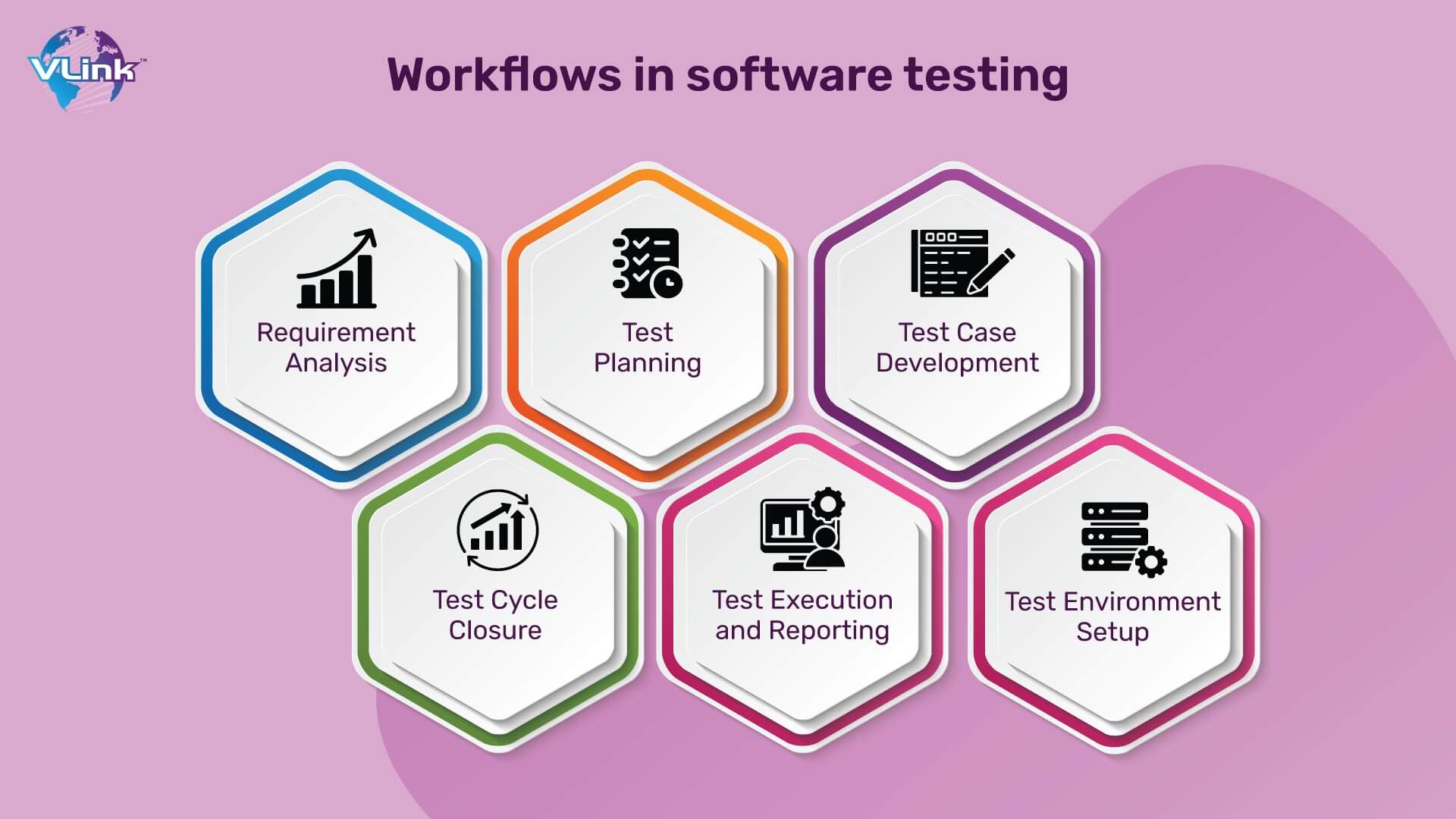 Because of this, overworking programmers may produce inefficient codes that result in more defects. This issue may be resolved, and the testing process made more effective by outsourcing software testing.
Lower Infrastructure Costs
You must make a large infrastructure investment to build up a full software testing environment. The project's total cost may be increased, and its profitability reduced by capital expenditure for the purchase of hardware and software testing equipment.
A software testing outsourcing firm, however, does not have such expenses. All the equipment required to carry out rigorous different types of software testing is already available to the outside team.
Fewer Conflicts in Internal Teams
Teams' disagreements over testing might arise when developers must make frequent modifications to their software. Internal disagreements may result if this occurs within your internal team.
This difficulty can be solved by outsourcing testing services since they more correctly identify crucial issues and have the added advantage of operating independently.
The technology you choose for your projects can have a big impact on how well your company does. Making the most of the most recent tools on the market is therefore crucial for businesses.
However, increased costs will be incurred if new tools are used. And it can be difficult to keep up with new technologies, given their rapid development. When outsourcing the business, it is simpler to decide on a successful test strategy and take advantage of modern technology.

Why choose VLink as your software testing services provider?
Small flaws in the architecture and design of software may have a big impact on how it works. Numerous challenges, such as slow response times, poor usability, and downtime, can result in substantial costs for a company.
Consider outsourcing software testing to a team that can identify all fundamental flaws in the early stages and guarantee that no error remains after the program is deployed if you want to avoid such issues from having an impact on your business.
VLink is well-recognized as a reputed and experience-driven company for providing QA and software testing services. Businesses in every industry, including technology, retail, and finance are benefitting from the company's software testing services since its start.
The business offers its customers a variety of essential e-commerce web testing services, such as dependable Performance Testing, Usability Testing, and Mobile Testing as well as Integration Testing, Test Automation, and much more.
Just share your requirements with us and leverage the next-gen technologies doing all the work for your product and its success.
FAQs
Frequently Asked Questions
What's the reason businesses are outsourcing testing?
As you have access to experienced experts who can take part in your project, outsourced software testing provides more reliable quality assurance and test methods. In particular, it's profitable when your team has neither the experience nor the tools or technology needed to perform full-fledged software testing.
When should a business outsource software testing?
Software testing Outsourcing is utilized if an enterprise does not have the means or capacity to carry out these tests in house. Organizations with professional expertise in several areas, such as testing software for the Internet, mobile devices, printing and faxes, may also benefit from outsourcing.
Is software testing outsourcing cost-effective?
You can save both time and money hiring an inhouse team by outsourcing a software testing firm. In addition, it will help you to save on your electricity bills, office rents, equipment rentals etc., as well as reduce costs in the end.