Almost any business, old or new, should have an internet presence. This starts with establishing a high-quality website to represent your firm. It functions as an online business card, displaying information about what you do and maybe allowing visitors to make a purchase.
A fully functional website that is mobile-responsive and gives a pleasant user experience is essential. Given the developing technology and over 200 million active websites worldwide, the work is difficult. That's where an experienced website development company plays a crucial role for your business.
But how do you pick a custom website development company among the sea of credible companies that can assist you? Let's begin with crucial factors that play a major role in finding a reliable one!
Factors to consider while choosing a custom website development company
1- Understand your business requirements
It is critical to clarify your requirements and expectations from a web development company before approaching them. Define the web developer's scope of work. A simple framework simplifies the creation of a website that fulfills your requirements for you and the developer. You can draw a basic layout to put your ideas into context and clearly explain the goal and content of your website.
2- Look for type of website developers you need
When it comes to creating a website, there are three categories of web developers, each specializing in a specific field. Here's a brief rundown of each to help you determine which is best for your project:
Front-end web developers employ technologies such as HTML, CSS, PHP, or JavaScript to construct a functional website that allows users to engage with the business. They collaborate with web designers to build user-friendly layouts.
Back-end developers work on the technical components of the website to ensure it is functioning and free of defects. Back-end infrastructure is built using programming languages such as PHP, Ruby, and Python, among others.
Full-stack developers have skills with both front-end and back-end technologies. They are familiar with the front-end framework, language, and back-end technologies required to build user-friendly websites.
3- Analyze their portfolio & work
Previous work demonstrates the web development company's expertise. It's a success story of how a corporation solved the problems of other clients. Examine the website of a web development firm with whom you want to work.
An experienced organization will provide produced solutions that represent their abilities. At the same time, don't limit yourself to numbers. The team may have flexible talents if the portfolio reflects the range and complexity of the projects produced.
4- Analyze reviews & social proofs
When looking for a web development business, check out platforms like Glassdoor, Owler, and Clutch. Such platforms collect input from IT businesses' clients all around the world. They display charges based on customer feedback, project size, number of personnel, and so on.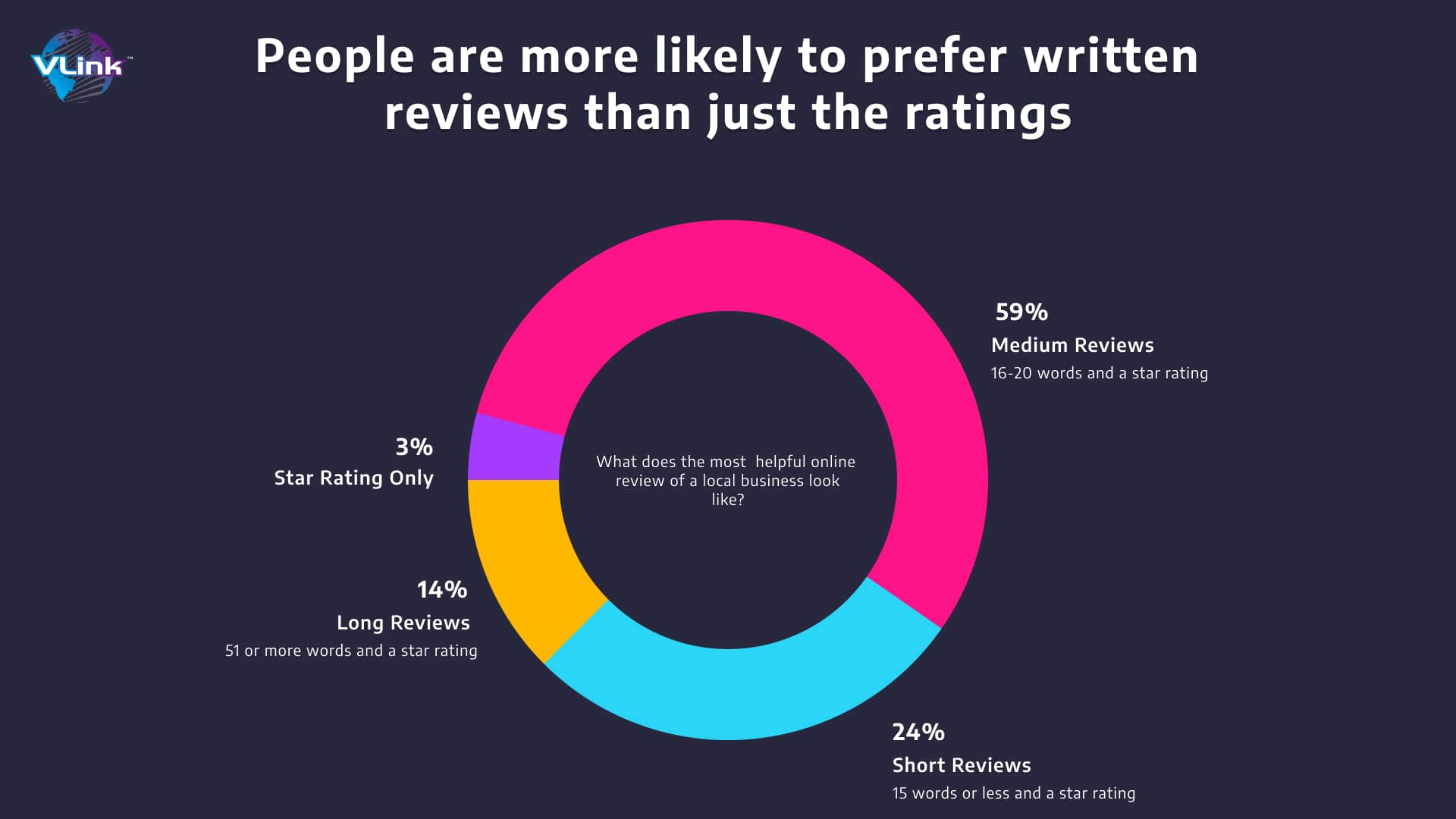 If these are insufficient, try searching on other web platforms. Examine staff thoughts and reviews in addition to consumer feedback. Client testimonials lend credibility to a website development company and demonstrate how it tackles development jobs.
5- Check for website development services they offer
Depending on the scope of work, certain web development businesses may also provide website content authoring and SEO. You can utilize these services after or before the website is built.
Some web development businesses may offer a full-service solution, including digital marketing and application development, to assist you expand your business by using the website. They may assist you in creating extra landing pages for advertisements or in setting up CRM systems to help you handle leads.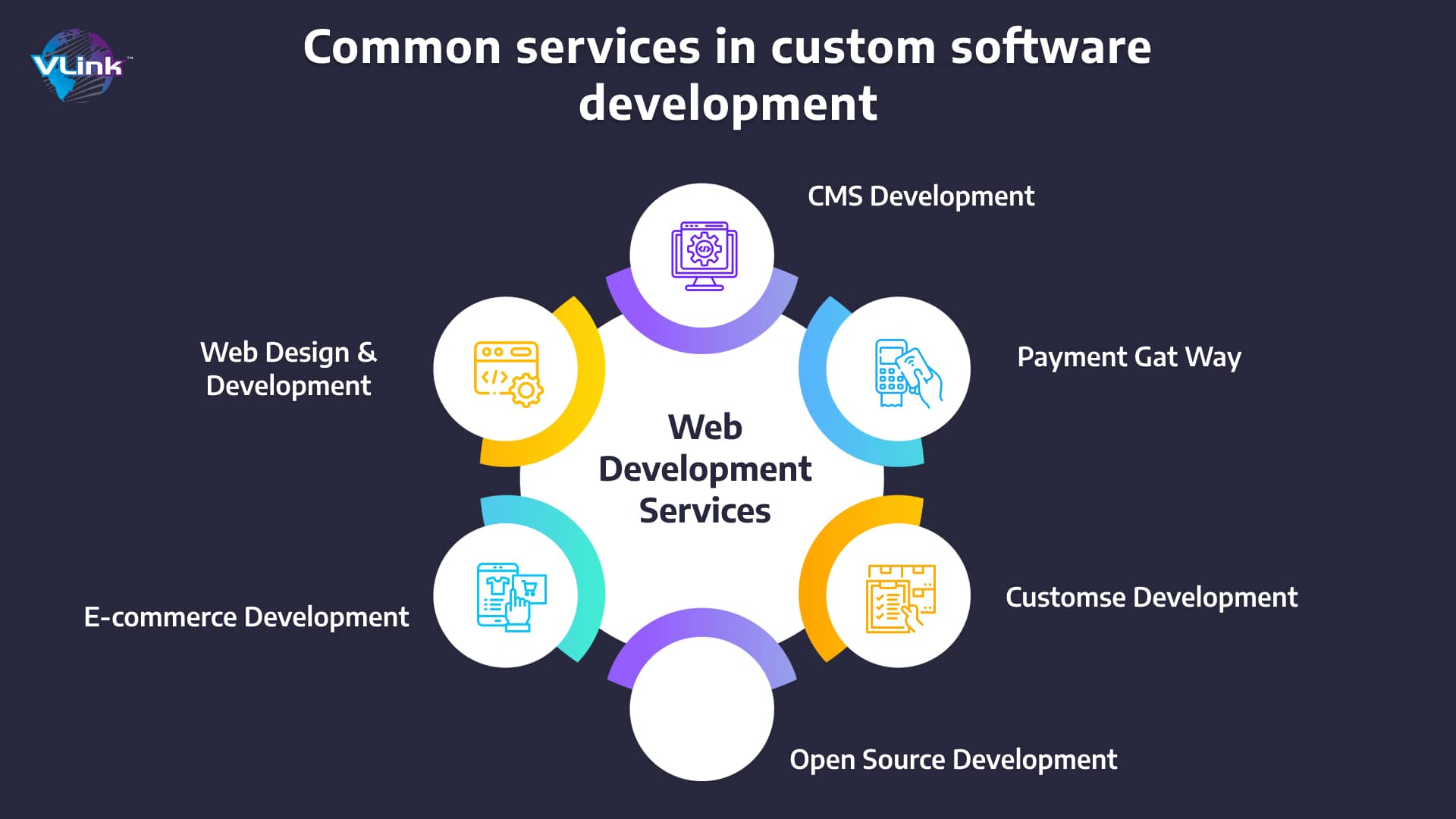 Some web creation firms may offer extra support services as well as regular website maintenance to keep it up to date. These services might involve updating your product or service catalog on a regular basis, adding seasonal material, or focusing on search engine optimization (SEO).
6- Look for latest technologies they use
Technology is critical for your website. It includes responsiveness, speed, and security, which needs to be apt. More important in this case are technologies having a track record of success in your project area.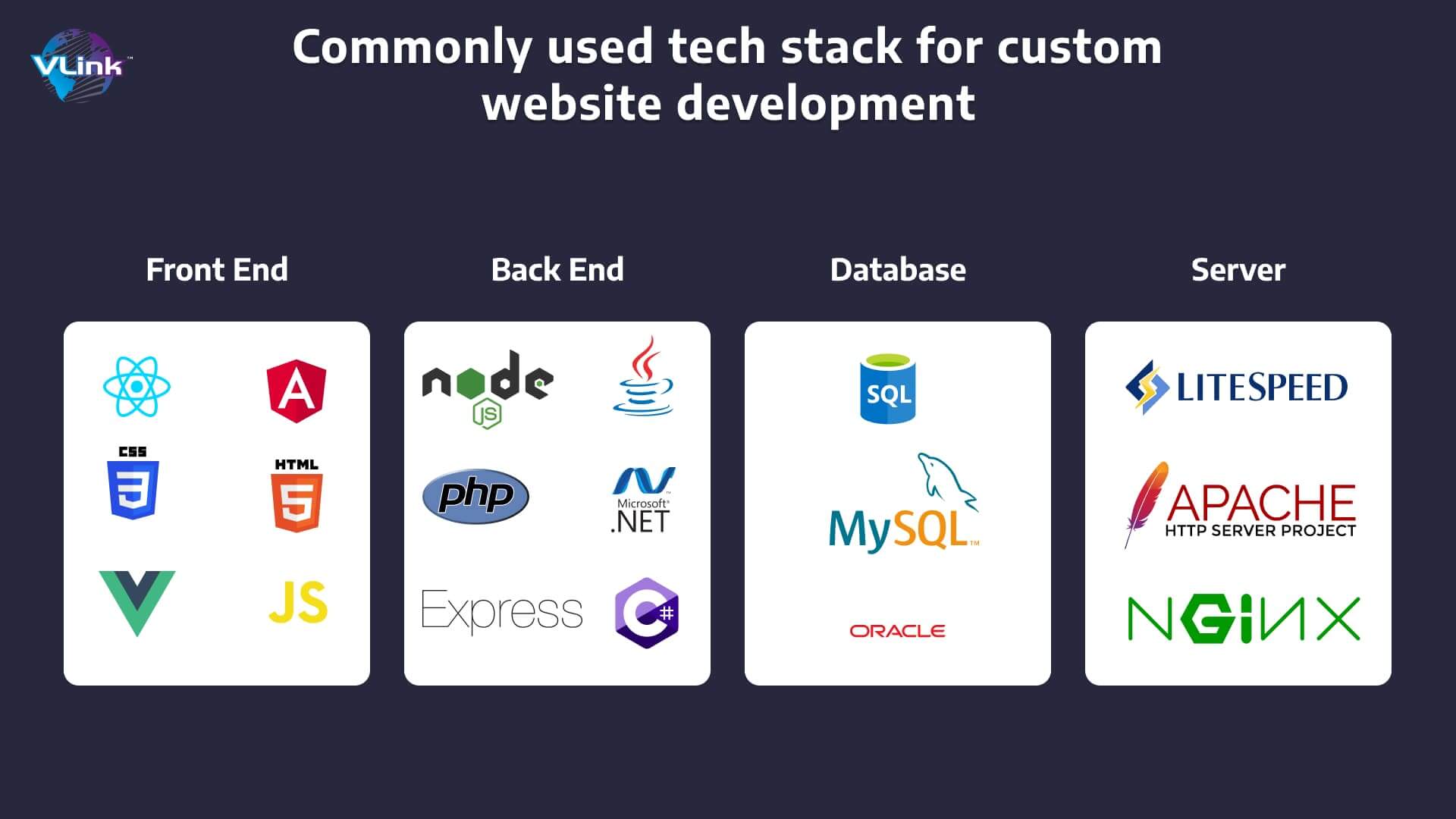 Choose a custom website development company that has demonstrated proficiency in a variety of web development technologies, including both frontend and backend. You might inquire about the team's experience and whether experienced professionals will be participating in the project.
It guarantees that your goods will be delivered by specialists with established qualifications. The expertise of the web development business you hire are critical.
7- Check your compatibility
Developing a custom website is a lengthy process, and when you employ a website development partner, you should expect the firm to work with you for several months, if not years. As a result, learning about the organization you want to work for is essential.
Moving to a different service provider is not only time-consuming, but also costly. As a result, before hiring a firm, you need be familiar with it to guarantee you select the correct technology partner.
8- Know your budget
Indeed, budget is an important issue when selecting the best web development business. Although any startup would want to select a low-cost provider, quality should never be compromised.
As a result, you should seek a technology firm that is not just cost-effective but also provides high-quality services. You may compare your alternatives and choose the one that provides the best value in terms of both cost and quality.
9- Ask for consultation
Every website development company is a one-of-a-kind entity that follows distinct methods for a distinct target audience. As a result, receiving a consultation is critical to determining whether you're selecting the proper web development firm with industry specialization experience.
Even if you contact a specific firm, a consultation is required to verify their skills in website design, coding, and development and to prevent costly mistakes. It will also help you grasp the project scope and timing.
Qualities of a reliable custom website development company
Finding the best website development company is a lengthy task as you need to take care of the above-mentioned factors. However, there are some qualities that can help you make the decision easily. Have a look:
1- Creativity
Creativity is something that shouldn't neglected even when you're building a website for your business. It can be a powerful approach to withstand a competitive edge in the industry. The responsibility of a creative website developer is to ensure if it has impressive features, eye-catching look and feel and plenty of navigational functions.
Hire a team of designers and developers that can bring your vision to life and generate unique ideas and answers to challenges if you want to enhance customer retention and make an impact online.
2- Expertise in the industry
Each website has its own purpose, and when you're aiming to build your own then you should know the industry you will be targeting. Similarly, you should look after the expertise of a reliable website development company among different industries. It will help you to know their knowledge of the sector in which your website will be attaining visibility.
Companies that have built websites in your targeted niche will provide a better choice for your project. In any case, you can be confident that they are up to date on the newest trends and technology to attract more people to your website.
3- Excellent work ethics
While skills and knowledge might have the topmost priority for some companies, work ethics show how a team of developers attain a lifestyle while working on your project. It is crucial to maintain a perfect balance between creativity and productivity, and that's where work ethics play a vital role for website developers.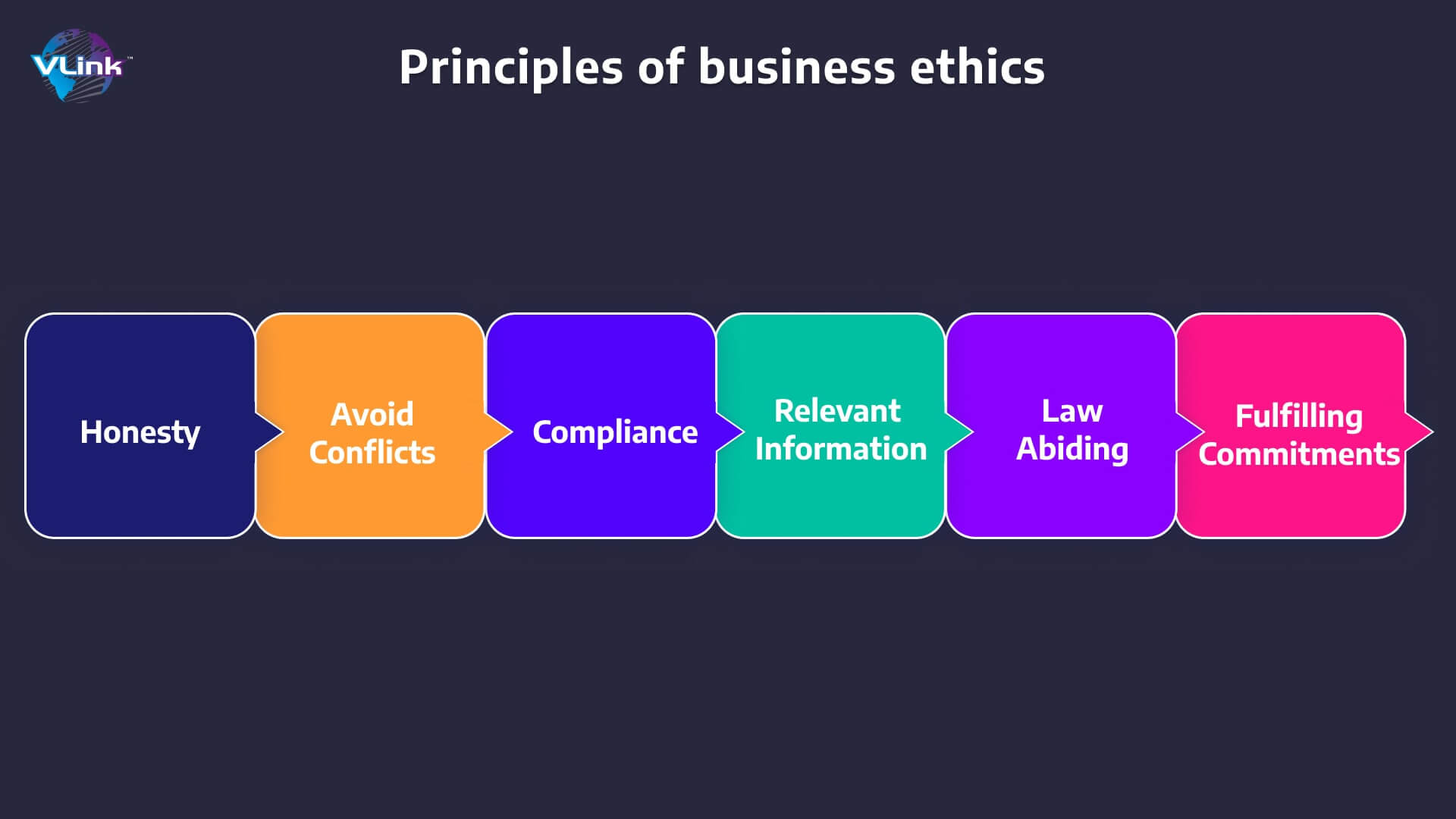 An excellent software development company will provide dedicated teams that can enable new success opportunities for your project. They will demonstrate the quality of their work through their strategy, approach, consistency, and progress.
4- Transparent communication
Companies use different channels to communicate with their clients during their projects. It is one of the most important factors when choosing a custom website development company. You should know their approach, criteria, and methods through which they will be interacting.
If you are concerned about a language barrier, experienced developers in a website development company talk with clients from all over the world. They should be able to comprehend your requirements, comprehend your aims and objectives, and communicate complicated ideas in simple terms.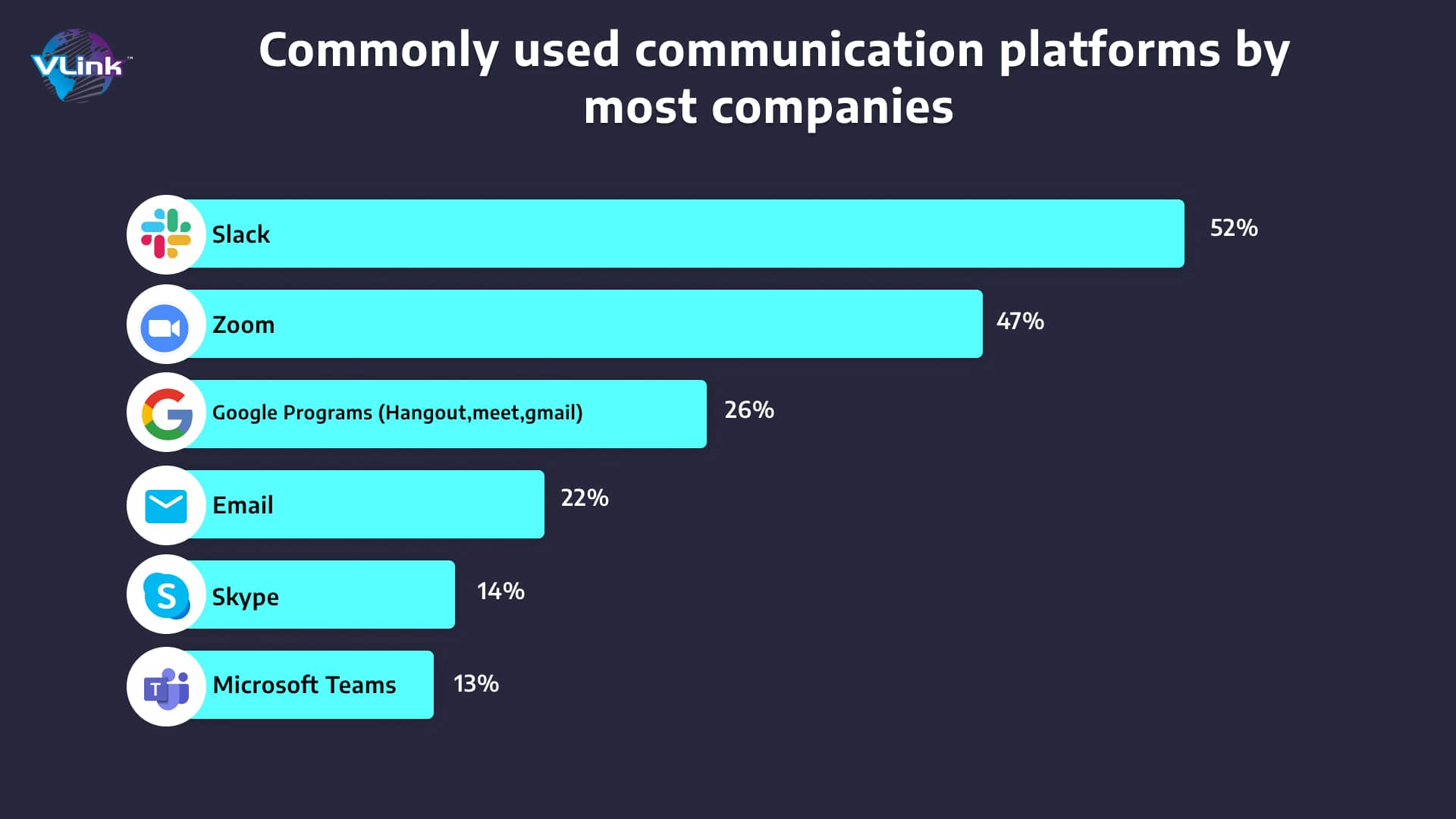 5- Flexibility
What if you change your mind to replace some features from your website and integrate some other even after deploying the final code? Will your software development partner, do it? Or will they charge additional costs?
These questions are necessary to ask as it will show the scope of flexibility in your custom website development company. If the company is of such high quality, their skilled web developers would gladly make any required adjustments to fit your requirements.
Meet VLink – Professionals for custom website development
Your website serves as your company's internet public face. In terms of efficacy and efficiency, it must reflect your basic beliefs. Therefore, you should never cut corners while working with a web page development business to create it.
VLink, as a dependable technology partner, delivers high-quality, cost-effective services. We have competent developers that are knowledgeable in several programming languages and can construct unique websites to meet your business's goals and budget!
Look through our portfolio to see the successful items we've supplied to our customers. We'd love to talk about your project and work with you to come up with a terrific solution. Please do not hesitate to contact us.