Data Warehouse Automation: Definition, working & deployment
With the rapid development of data science algorithms, businesses may improve the nature of their commercial activities and find the front and light spots of each functional unit.
201 Views

4 minute
Table of Contents
1. Introduction
2. What is data warehouse automation?
3. How does data warehouse automation work?
4. Why does your businesses need data warehouse automation?
5. How VLink can help to automate your data warehouse?
6 FAQs
However, in order to succeed, analytics-ready data must be collected and kept in a proper manner in order to make business-driven choices.
The typical database structure relates to a lengthy and costly development procedure that may not produce results under varying economic situations. Furthermore, most businesses have difficulty linking their in-house ecosystems with their analytics data storage, which cannot condense the quantity of missing information.
According to the Business Application Research Center's global survey on the status of data warehouse modernization, the most urgent issue for 44 percent of survey participants is a lack of agility in the data warehouse development process.
Data warehouse automation has been in the industry for so long. And still there is a growing demand for its deployment in the industry. With the help of business intelligence tools, IT upgrades, and enhanced management, companies are looking for new ways to modernize their data models.
Now, let's begin to understand data warehouse automation and its concepts.
What is data warehouse automation?
The process of automating each phase of the data warehouse lifecycle by decreasing human code creation and automating the repetitive, labor-intensive, time-consuming processes generally associated with a data warehouse is referred to as data warehouse automation.
These responsibilities include preliminary analysis, design, and modeling. Essentially, data warehouse automation enables firms to collect, clean, and prepare data for analysis in a timely manner.
If we talk about traditional data warehousing approach, it has long upset both technical and leadership teams. It is all because the process of executing a BI project is time-consuming, exhausting, and costly. In reality, the average time to create a data warehouse is 17 months.
By the time you finish the project, the data required by leadership will be obsolete. However, data warehouse automation allows for up to five times faster initial BI implementation than traditional approaches, resulting in a better success rate for BI initiatives.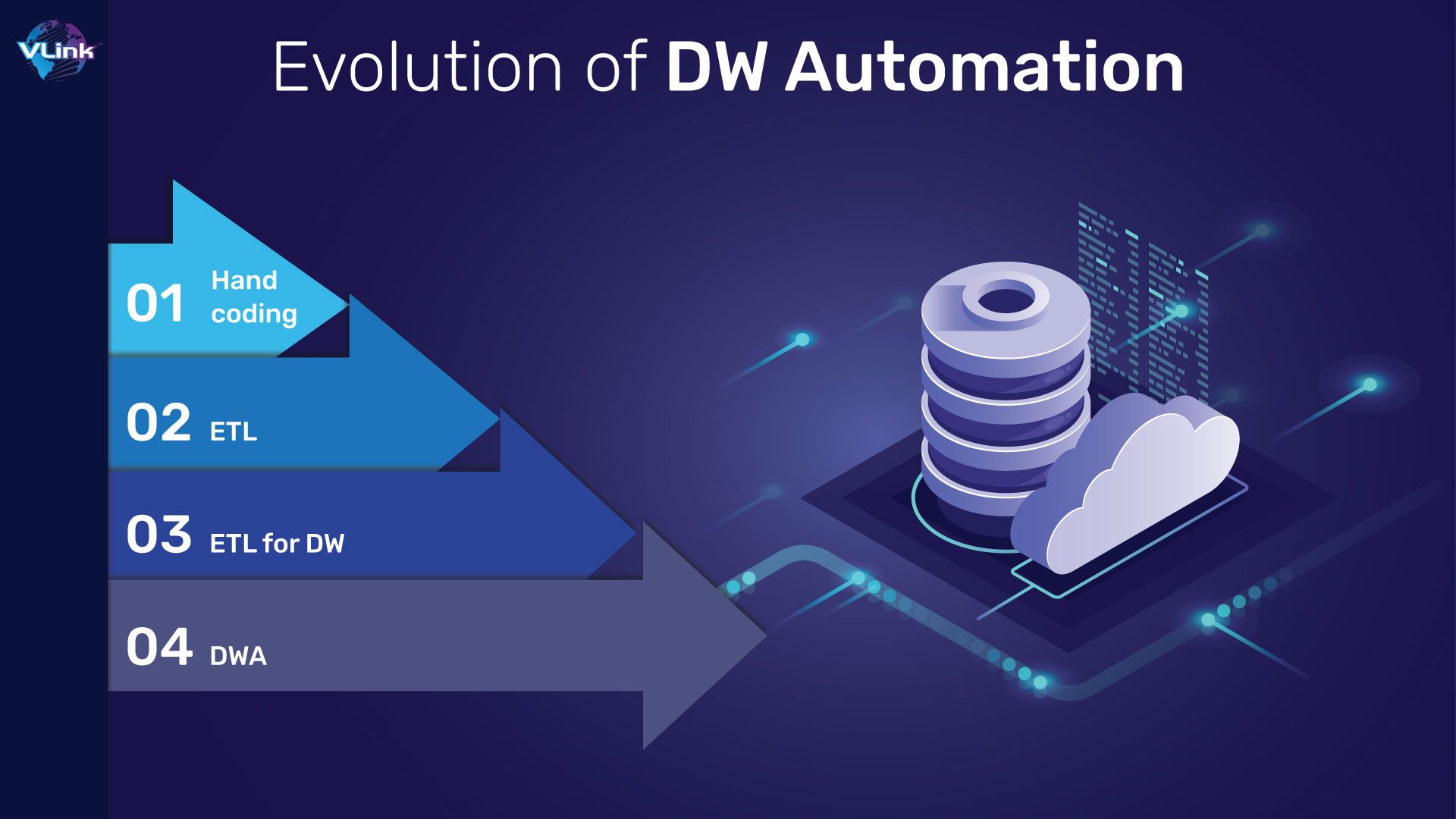 More significantly, an automated data warehouse solution provides more reliable data, improves operational efficiencies, addresses regulatory challenges, and gives business insights faster. In short, it's a must-have for organizations hoping to remain competitive in an increasingly fast-paced and data-driven world.
How does data warehouse automation work?
A data warehouse automation software solution provides a code-free and fluid method of collecting different company data from source systems to a data warehouse and beyond. Unlike traditional data warehouse design, the software automates the data warehousing process's batch execution and ETL code deployment needs.
Some of the most notable data warehouse automation concepts, based on agile approaches, make use of several functions, including:
De-normalized, normalized, and multi-dimensional data structures

ETL and ELT data integration processes

Source data modeling

Connectivity to various data providers
In the following ways, data warehouse software aids and streamlines data warehouse projects:
Automated ETL processes: Streamline extraction, transformation, and data load automation processes to eliminate repeated steps using auto-mapping and task scheduling. These can be accomplished using one of two data warehouse loading strategies: full load or incremental load.
Simplified user interface: The drag-and-drop visual UI is used to design and implement data warehouses.
Smooth application integration: To handle data across a wide range of data providers, support connectivity with numerous corporate application connectors such as Salesforce, COBOL, MS Dynamics CRM, SAP, and REST APIs.
In brief, data warehouse automation software allows businesses to create and operate reliable data warehouse platforms more efficiently than traditional data warehouse design tools. Even though these solutions' capabilities differ, organizations should expect common design patterns and functions to satisfy their business objectives.
Before deciding on the best data warehouse automation solution, it is usually a good idea to conduct a data warehouse pricing comparison of several technologies.
Why do your businesses need data warehouse automation?
Given the number of moving pieces in a data warehouse, it makes sense to have automated procedures in place that allow IT teams to offer actionable insights at the pace of business. This is where the idea of data warehouse automation comes into play.
Here are the top reasons why you need to adopt data warehouse automation and leverage its benefits:
1- To adapt valuable business insights
A detailed analysis of data points that will reveal how effectively the enterprises perform and what should be done to enhance commercial value is required for successful business intelligence deployment.
Getting all of the IT executives to agree on the numbers on which choices will be made, on the other hand, is a difficult task. Data warehouse automation tools enable users to swiftly unify disparate pieces of information, move them through the complete BI creation cycle, and send outputs to end users to determine whether the given cluster of parameters adds useful insights.
If no deep insight perception occurs, a new set of data settings might be set up until the tale arises. Furthermore, data analysis findings may be provided in days rather than months.
2- To make developers efficient
Developers are free to focus on more significant and valuable projects when they are not spending time on repetitive coding jobs. Instead of creating a database that may be obsolete by the time they're through, these developers may focus on tools, procedures, and tactics that improve your organization's efficiency.
Data automation, according to The Data Warehousing Institute (TDWI), a strategist dedicated to all things related to data (and a great resource for education and training), frees IT from spending significant time on mundane tasks, allowing them to focus on more strategic, game-changing enterprise breakthroughs.
Many stages must be completed prior to truly making sense of data. Data analysts begin by dealing with free-flowing, raw, and unstructured data from various system resources. This type of data set is riddled with mistakes, bias, and duplications.
As a result, talented individuals are required to focus on the things that genuinely matter rather than conducting repeated tests.
3- To keep up the compliance standards
Privacy and security are essential components of any company actively involved in sensitive data management, particularly in hacker-prone areas like healthcare and banking. As a result, firms must comply with regulatory compliance while also safeguarding customer information.
Self-acting data repositories can help businesses manage regulations by automatically capturing data. It permits the monitoring and logging of all data-related operations while boosting the transparency of reports.
Because data warehouse automation technologies can prepare documentation automatically, they can help a company track how data moves for GDPR compliance.
Status of global companies implemented GDPR compliances.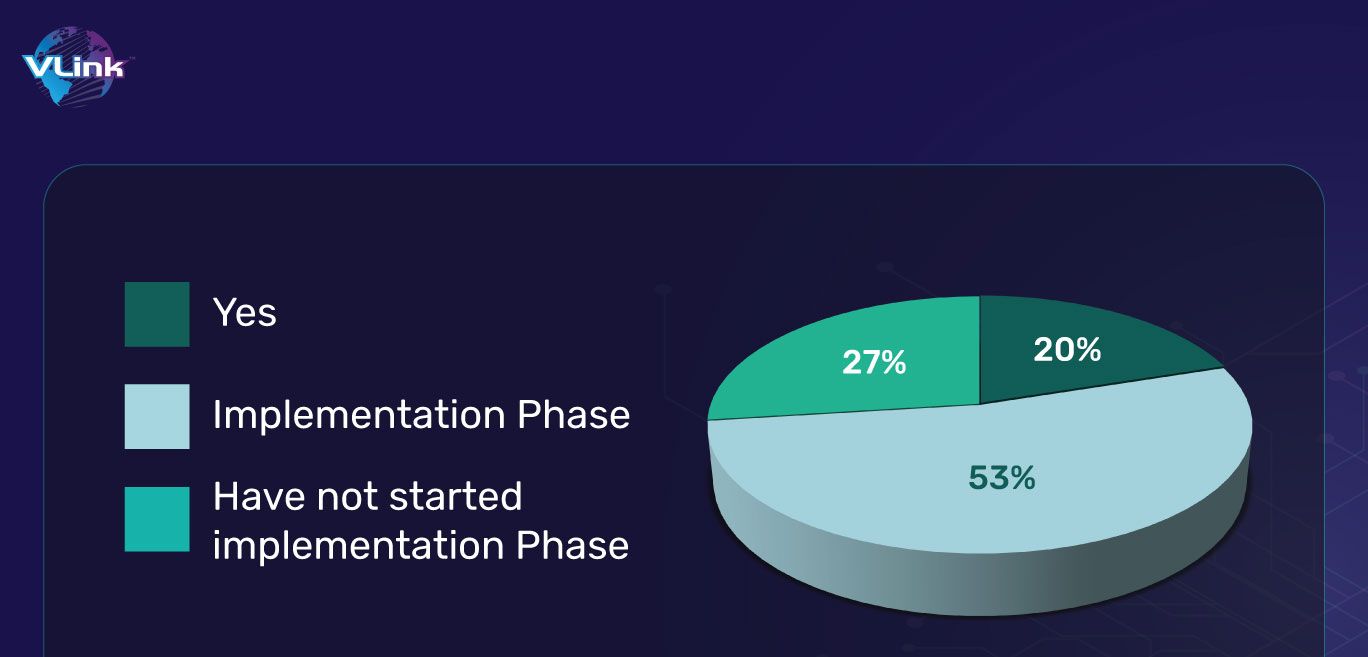 When scripts are produced by hand, there is sometimes inadequate documentation, and knowledge of what the scripts do and how they function is held by the individual developers. When employees leave a company, this might create apparent problems.
Using automation technologies standardizes the process and allows numerous individuals to contribute to a project, easily taking up where others left off and aiding in the maintenance of on-track and compliant documents.
4- To minimize repeated patterns
Objects like calculated satellites, dimensions, facts, flat tables, and so on demand additional code modification. This is where data engineers shine. The automation dilemma, on the other hand, shows a trade-off between the repeatability of logic and its amount of personalization. That contradiction no longer holds water.
Advanced technologies that comply with data warehouse modernization standards enable sophisticated users to automate company-specific logic developed for display levels. They can create their own templates to reproduce the logic written for items like calculated satellites, linkages, custom PITs, facts, and dimensions.
5- To maintain data accuracy
Any vast data set is certain to have gaps, mistakes, and duplications. Before you can use the data, you must first identify, comprehend, and correct these flaws. This activity is sometimes time-consuming since developers and BI teams must merge many data sets to gain a complete picture of corporate operations and make sense of the data.
Getting data from several source systems to match in a typical multi-database scenario necessitates a mapping process. Developers construct and maintain SQL code to handle this mapping using typical approaches. This is an excellent example of a time-consuming, repetitive operation that does not require human ingenuity and can be completed more efficiently through automation.
Data warehouse automation software not only performs mapping exercises to correct data disparities, but it also removes human mistakes associated with copying and pasting data and manually coding code. Companies save time and money with more accurate data, and business intelligence teams can offer more accurate findings faster.
6- To leverage no-code ETL/ELT
The most time-consuming component of data modeling is probably implementing ETL/ELT code to populate your data warehouse. Data warehouse automation takes developers to zero-code nirvana, where they establish integration flows at a logical level (design level). This implies that IT teams no longer must fight SQLs and can move data from source systems to the target warehouse in hours or days rather than weeks.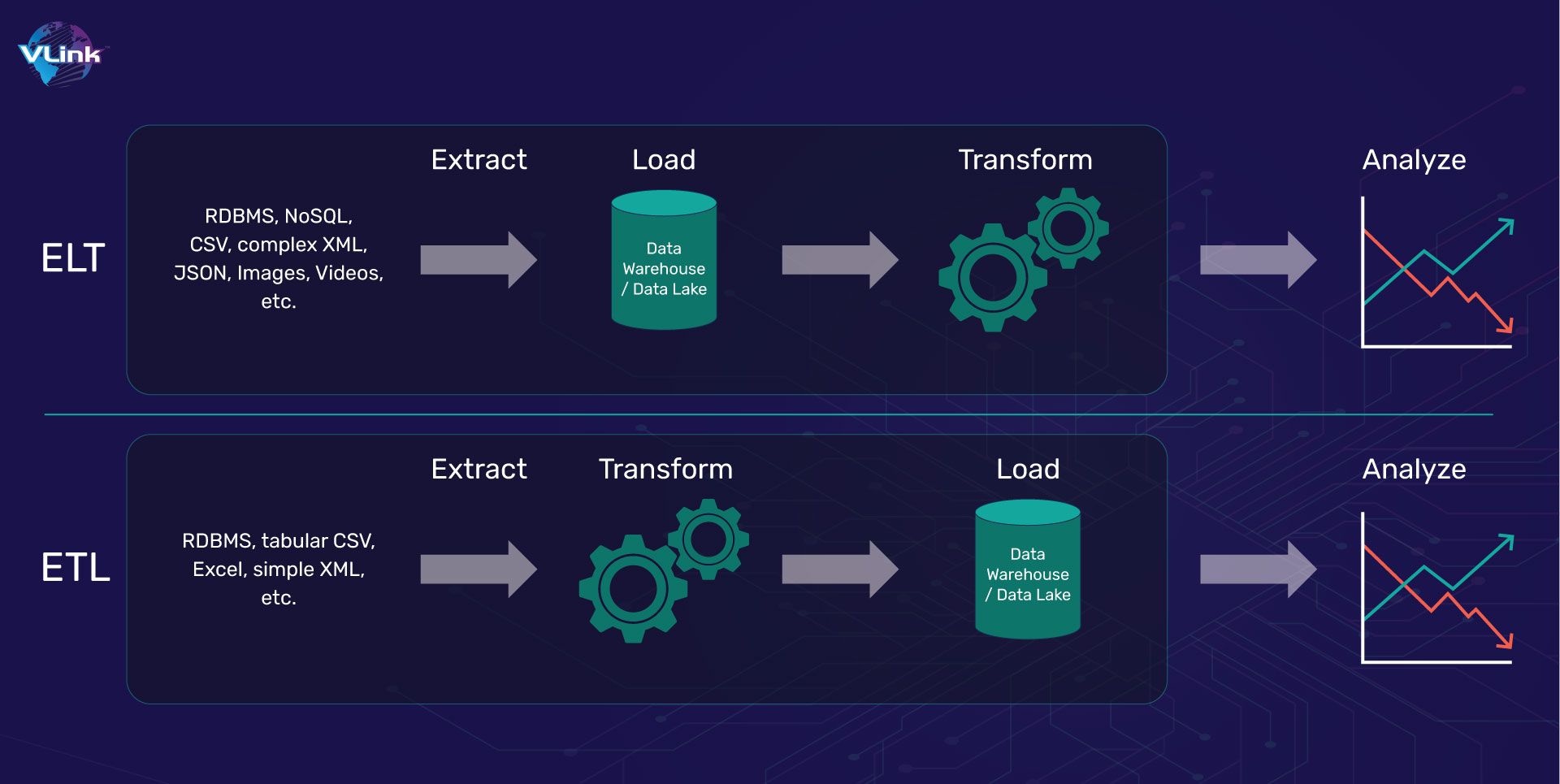 Furthermore, choosing to design & develop a reliable cloud data warehouse, such as Snowflake, Azure Synapse Analytics, or Amazon Redshift, is simple and quick. These solutions automatically translate and optimize code to function on the target platform, sparing developers from having to rewrite the code entirely.
How VLink can help to automate your data warehouse?
Building a data warehouse or migrating to a more contemporary architecture do not have to be hard and stressful, nor do they have to take years and thousands of development hours to achieve. With data warehouse automation software, businesses may save time, money, and irritation while gaining more accurate data and greater business insights.
VLink is certain that data warehouse automation can benefit both IT departments and business customers. Our data warehouse solutions provide simple to use and interactive functionalities with cloud managed services.
VLink's expertise can assist you whether you have an existing data warehouse that might benefit from automation, or you are beginning from scratch.

FAQs
Frequently Asked
Questions
Why do businesses need to deploy the latest data warehouses?
Data warehousing increases the speed and efficiency with which diverse data sets can be accessed, making it simpler for corporate decision-makers to glean insights that will lead to business and marketing strategies that differentiate them from rivals.
Why is data automation important?
Data automation may save marketers hours of reporting work, allowing you to focus on high-value tasks such as building marketing strategy. Data automation can also help to decrease the number of mistakes associated with human data entering and processing.
What exactly is the goal of data automation?
The goal of the data automation system is to stream late and automate data quality-related procedures and processes, removing human involvement and saving time while enhancing the correctness, completeness, quality, and efficiency of data-related operations inside an organization.