In the healthcare industry, an enormous amount of extremely sensitive data is being exchanged among several entities. These data types generally include patient medical records, health insurance reimbursements, and healthcare claims. And in this data exchange process, multiple recipients are involved like vendors, institutions, distributors and many more.
As a result of the laws enacted by the Healthcare Insurance Portability and Accountability Act (HIPAA) and the Patient Protection and Affordable Care Act (ACA), the way data is transferred between trade partners has evolved from manual to digital operations. With these standards, healthcare data is safely sent in standardized forms, resulting in greater information accuracy.
Previously, companies were handling data manually (piling up physical storage, files, etc.), and then HIPAA came into action. Today, information is exchanged electronically between trading partners via Electronic Data Interchange (EDI), a structured mechanism helping improve processes with less human interaction.
Well, there is a lot more EDI integrations can do for healthcare software development. It's just a beginning. Let's start with an introduction to electronic data interchange (EDI) and more about its concepts.
What is Electronic Data Interchange (EDI)?
The automated movement of data between health care providers or facilities, an intermediary clearinghouse, and a payer is known as electronic data interchange (EDI). This type of electronic transaction is not exclusive to UnitedHealthcare. They are common and commonly utilized in the health care business.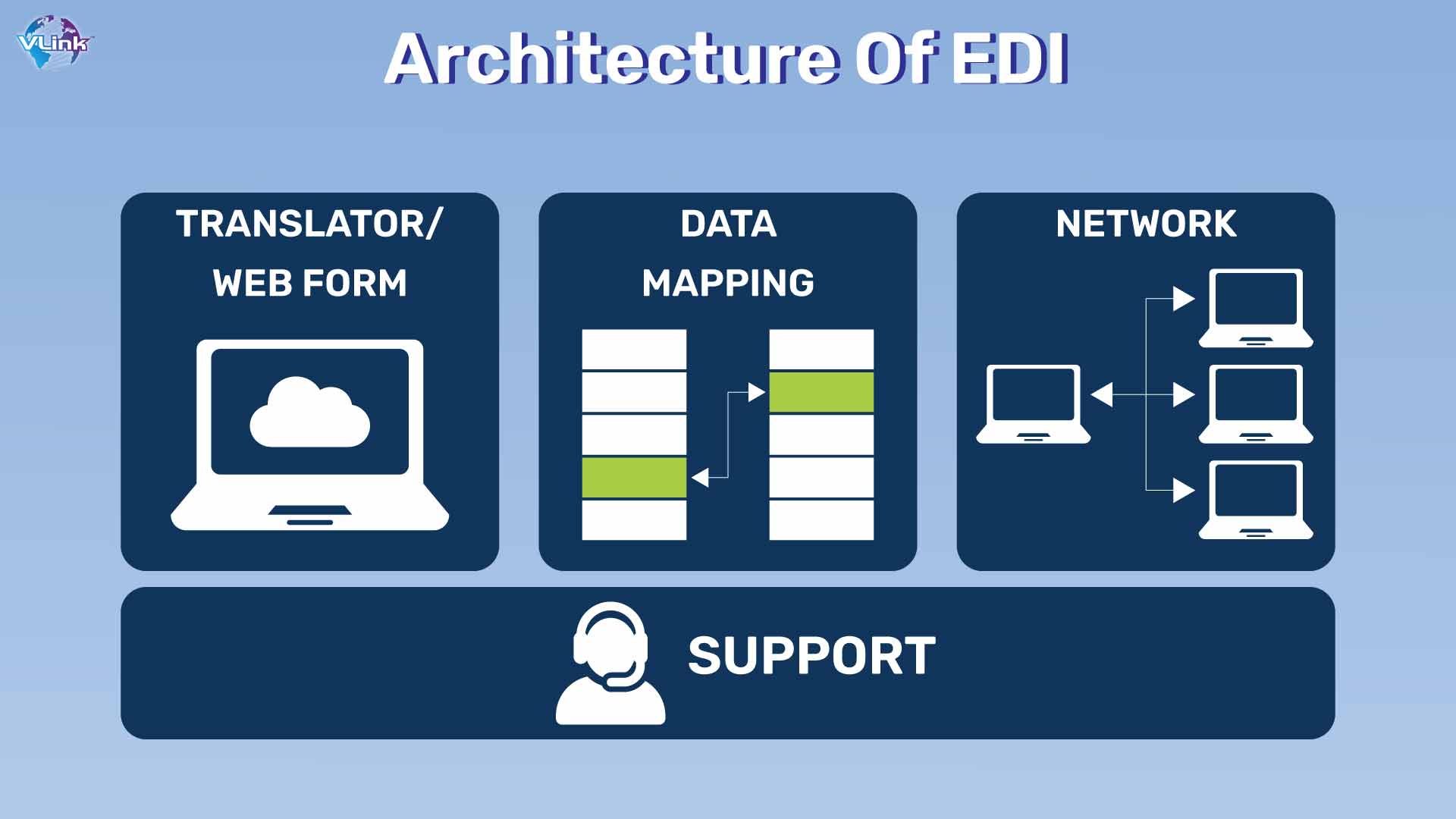 EDI enables payers and health care providers to communicate and receive information more quickly, preventing claim delays and lowering administrative costs.
EDI has relieved the burden on enterprises across sectors that previously exchanged documents using traditional methods such as email, fax, and paper. It is a globally standardized technique to handling documents in a systematic manner utilizing technology, hence decreasing manual mistakes.
How EDI in healthcare works?
However, electronic data interchange healthcare transactions are not email exchanges; they encompass any electronic communication of healthcare data between computer systems and applications. Healthcare EDI transaction delivery methods include "web-based EDI, point-to-point EDI, mobile EDI, EDI VAN, and EDI via AS2."
Healthcare providers who use EDI must also follow HIPAA legislation and ANSI standards. ASC X12 (American National Standards Institute Committee X12) created the standard EDI formats. A distinct set of transactions was generated. When executed electronically, any of the transactions required to adhere to the defined EDI standards.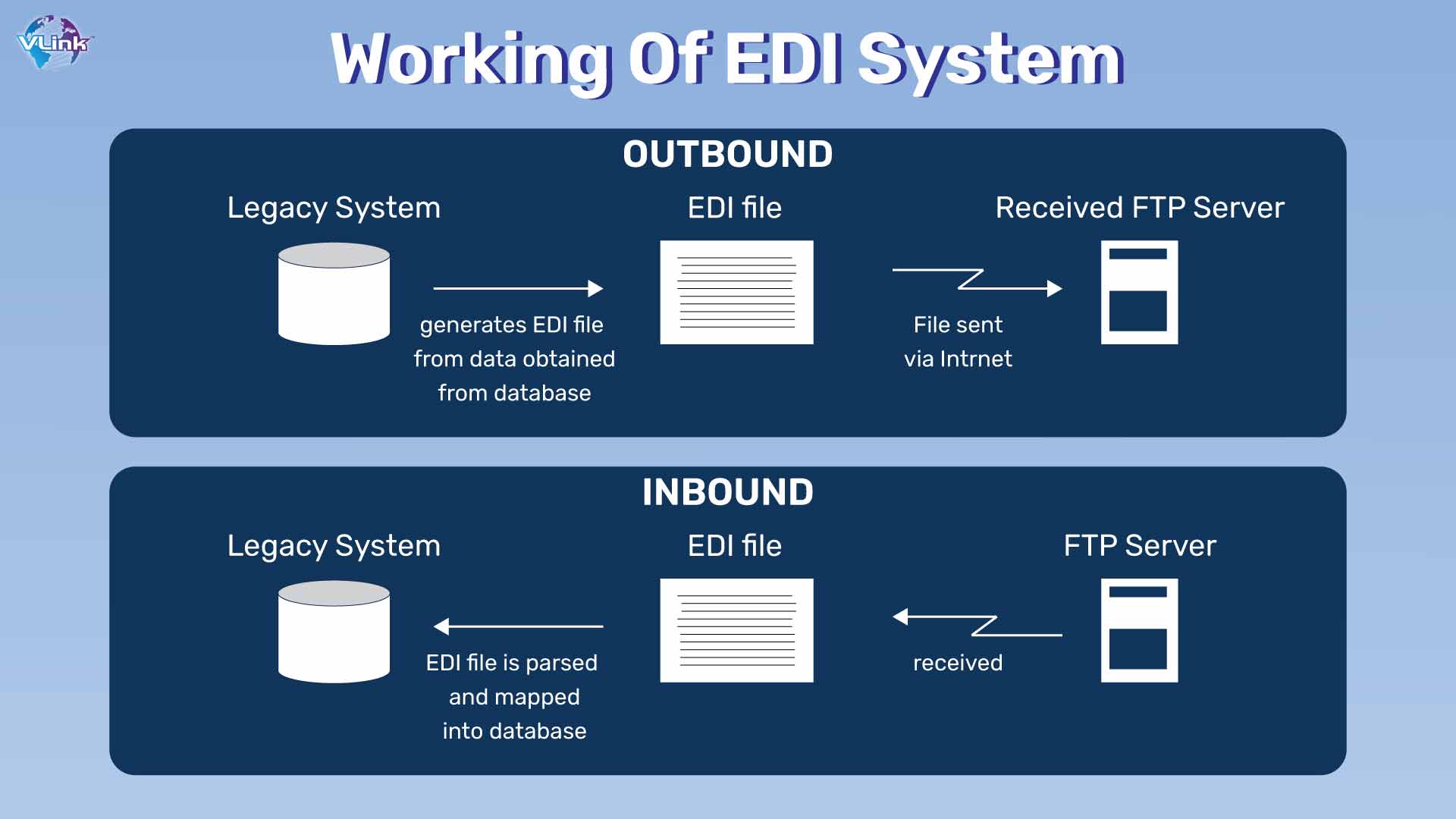 Healthcare professionals and institutions can benefit from standardization, reduced transaction and other expenses, security, and increased productivity by utilizing these EDI HIPAA transaction sets. Moreover, these standardized systems also help to make custom software in healthcare more reliable to store data securely.

Benefits of EDI integrations in healthcare
Here are some of the advantages of using EDI in several industries, including healthcare, because it is a safe, standardized, and commonly utilized means of sending crucial documents between trade partners.
The use of standards in EDI guarantees that transactions adhere to rigorous format criteria, making the process more structured and efficient.
This decreases processing time while also dramatically reducing mistakes caused by manual document exchange, which can cause supply difficulties, violations of rules, and other concerns. EDI also allows you to attach files, which is quite essential in healthcare transactions.
Integration of EDI in healthcare solutions also helps to flag issues in the existing ERP system, even before sharing or retrieving any document purposefully. Some systems, such as EDI Studio, also allow you to easily rectify issues.
Ease of process streamlining
Because it employs internationally acknowledged standard formats, electronic data exchange helps to simplify corporate operations and eliminates misunderstanding. As stated further in this article, HIPAA laws have been crucial in setting worldwide standards for healthcare messaging.
EDI for healthcare transactions provides the secure transfer of documents such as insurance claims, patient reports, and billing information while maintaining regulatory compliance. These transactions are conducted solely between authorized persons and utilizing secure procedures.
The following stats will elaborate the importance of maintaining data security and prevent breaches for healthcare companies.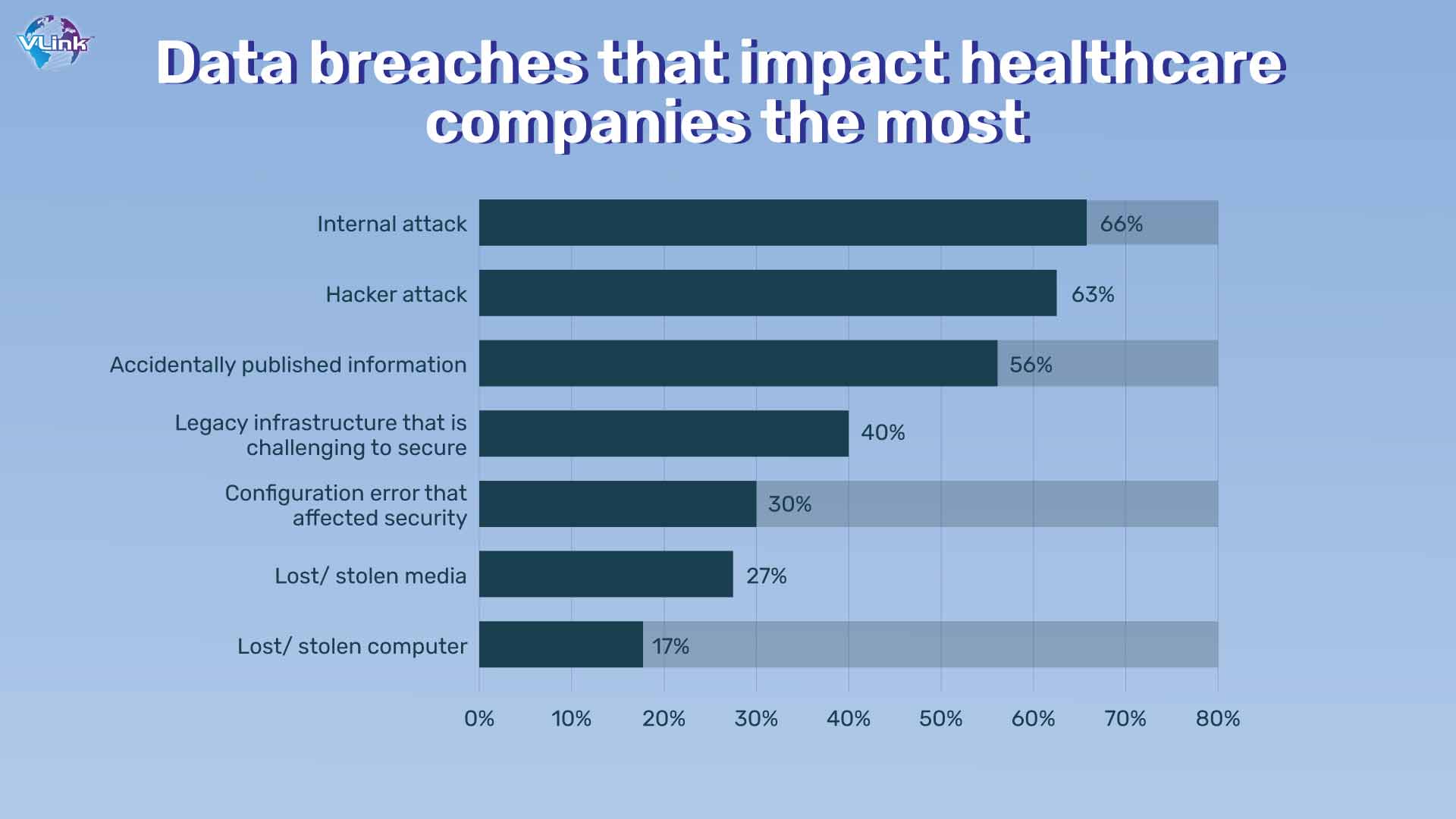 By enabling document sharing with EDI technology, which sends messages between two systems, you may save money on paper document exchange. Because the document exchange is automated, your resources save time and can focus on more essential duties.
Increased processing speed
If you needed to manually handle many documents between different parties, it would take hours. Using automated EDI systems, exchanging multiple documents may be completed in minutes. This is advantageous not just for healthcare personnel, but also for patients because it expedites the claims process.
Need for data-centric EDI system in healthcare
Many variables should be addressed when deploying EDI systems or solutions, including the amount of security and compliance the system or solution can provide, simplicity of integration, and time to value. However, most people ignore one important factor: the raw data behind healthcare information.
Healthcare EDI systems provide a systematic arrangement of healthcare information using EDI HIPAA transaction sets. However, EDI systems necessitate a platform capable of pulling massive amounts of data from many departments and system silos in an automated, efficient, and secure way while avoiding the capture of incorrect data.
Today, as companies transition from a system of record to a system of insights, it is critical to guarantee that all healthcare data entering the system is safe and of high quality. This may be accomplished by utilizing a strong healthcare data management system based on a data-centric platform for integrating EDI healthcare data.
You can see clearly that EDI in healthcare is increasing consistently. And we will see more concern about its importance in the next couple of years.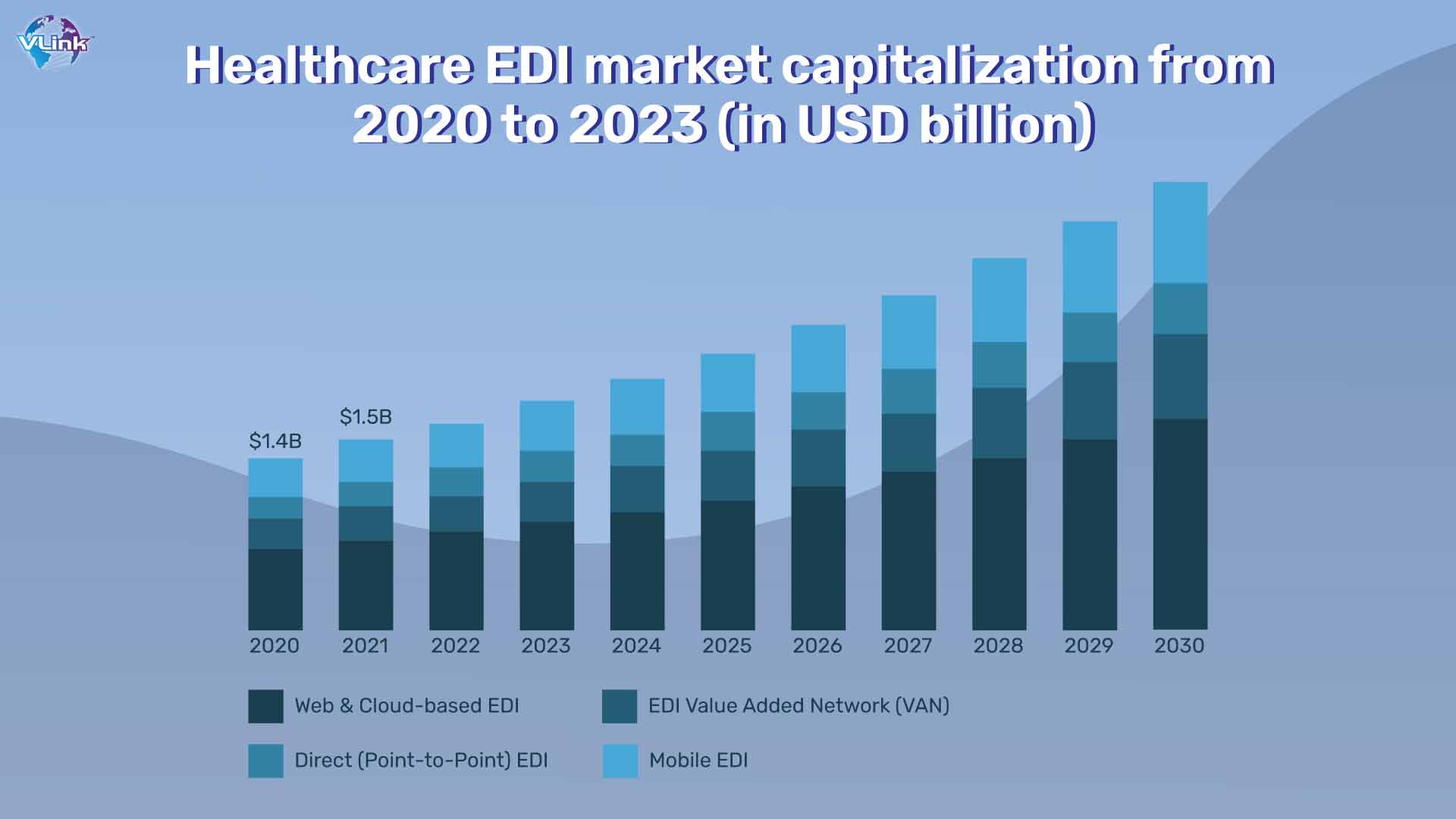 Most of the benefits of EDI, such as security and increased efficiency, can be experienced by enabling data-centric healthcare EDI.
How VLink can make your healthcare system EDI compliant?
Compliance is an important duty for healthcare professionals. Before transferring papers, they must ensure that their software meets contemporary standards and regulations. So, whether you are deploying a customized healthcare software from professionals like VLink or adding EDI to an existing one, there are some crucial considerations that we always keep in mind to meet regulatory standards.
Access control is a vital element for securing your healthcare application. To prevent data from illegal access, users must be divided into groups and categories (e.g., administrators, care providers, patients, etc.) and given role-based privileges.
Create a strong system architecture or improve an existing one to:
Allow users to process (store, produce, update, retrieve, and save) data in an efficient manner. Data interchange (EDI)
Implement a backup system and resilience scenarios to ensure company continuity.
Ensure prompt response to inquiries and transaction completion.
Protected health information, whether in the form of a health record or payment for healthcare services, is an essential component of any healthcare system. You may address it by putting in place:
Smart keys, biometrics, secure user IDs, and PINs are being used to make user identification systems ore secure and hacker-proof.
Emergency access, automated sign-off, security warnings, and data restoration processes are all precautions.
According to the Centres for Medicare & Medicaid Services (CMS) requirements, all providers must utilize and maintain secure, encrypted systems/platforms that minimize threats to patient privacy and confidentiality. That is why encryption is critical for securing communication routes and infrastructure and ensuring that information sent cannot be read by cybercriminals even if intercepted.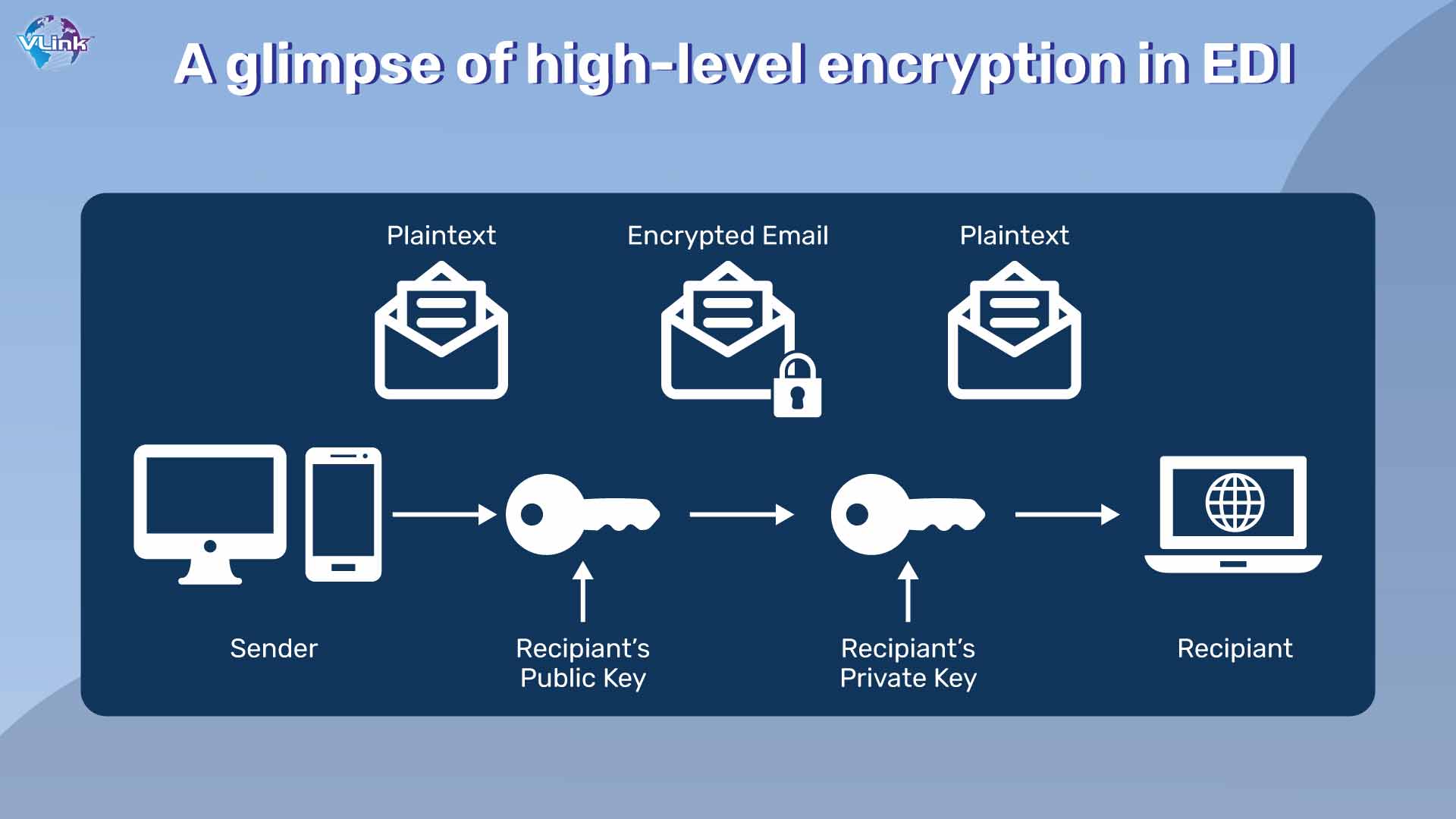 Creating EDI compliance is not a simple task. To correctly implement document production (EDI mapping and translation), testing, validation, and transfer methods, substantial knowledge and skills are required. As a result, hiring a reliable tech partner or industry professionals like VLink is critical to meeting all these needs.
FAQs
Frequently Asked Questions
What are some real-time examples of EDI in Healthcare?
Some examples of EDI documents used in the healthcare business are claims, claim status and claim processing, billing, benefit eligibility questions, health plans, payment data, and even employee remuneration are all transmitted during EDI transactions in healthcare.
What exactly is EDI rule for healthcare services providers?
The EDI rule is a collection of data transmission guidelines that regulate how data is moved electronically from one computer to another. The regulation covers the various types of transactions covered by HIPAA and specifies the exact format for each transaction record.
What are the many types of EDI systems?
There are two forms of EDI transaction systems:
Direct or point-to-point connections: Two computers or systems connected through internet communicate without needing any medium, often using secure protocols.
VAN (value-added network): An additional network comes to play the role for data transmission while using a mail boxing paradigm.