More than ten years have passed since the invention of dating apps. Dating culture and the market for dating apps both continue to grow gradually and steadily. The top dating app providers are beginning to lose their appeal.
'Fresh' dating apps keep appearing and taking the spotlight because there is always room for a newer dating app. You have a number of options if you want to build your own app.
Asking a coworker out for coffee seems like a space mission because everyone is so busy at work. 'Netflix and relax' keeps people addicted to their screens on their off days. Since there is no time for introductions, dating apps serve as the modern-day cupids.
These may be found in the palm of one's hand and are accessible 24/7. Additionally, they perform all the calculations to match you with the right companion, much like old-fashioned friends and relatives.
Online dating applications abound, with Tinder dominating the market. To implement mobile app development process that is superior to Tinder, a thorough examination of what makes Tinder cool is provided below. You're all set!
Why Tinder is so popular?
Users of Tinder may easily locate individuals to date by using their location to find suitable partners. It swiftly introduces you to intriguing new individuals in your area. If you like the profile, you must swipe right; otherwise, you must swipe left. It's a match if they like you back, too!
With a $40 billion valuation, it is without a doubt the most well-known and comprehensive dating app accessible! Not only has Tinder altered the way that people date online, but it has also distinguished itself from other dating services. The goal here is to provide something even better, not to imitate the industry leader in online dating.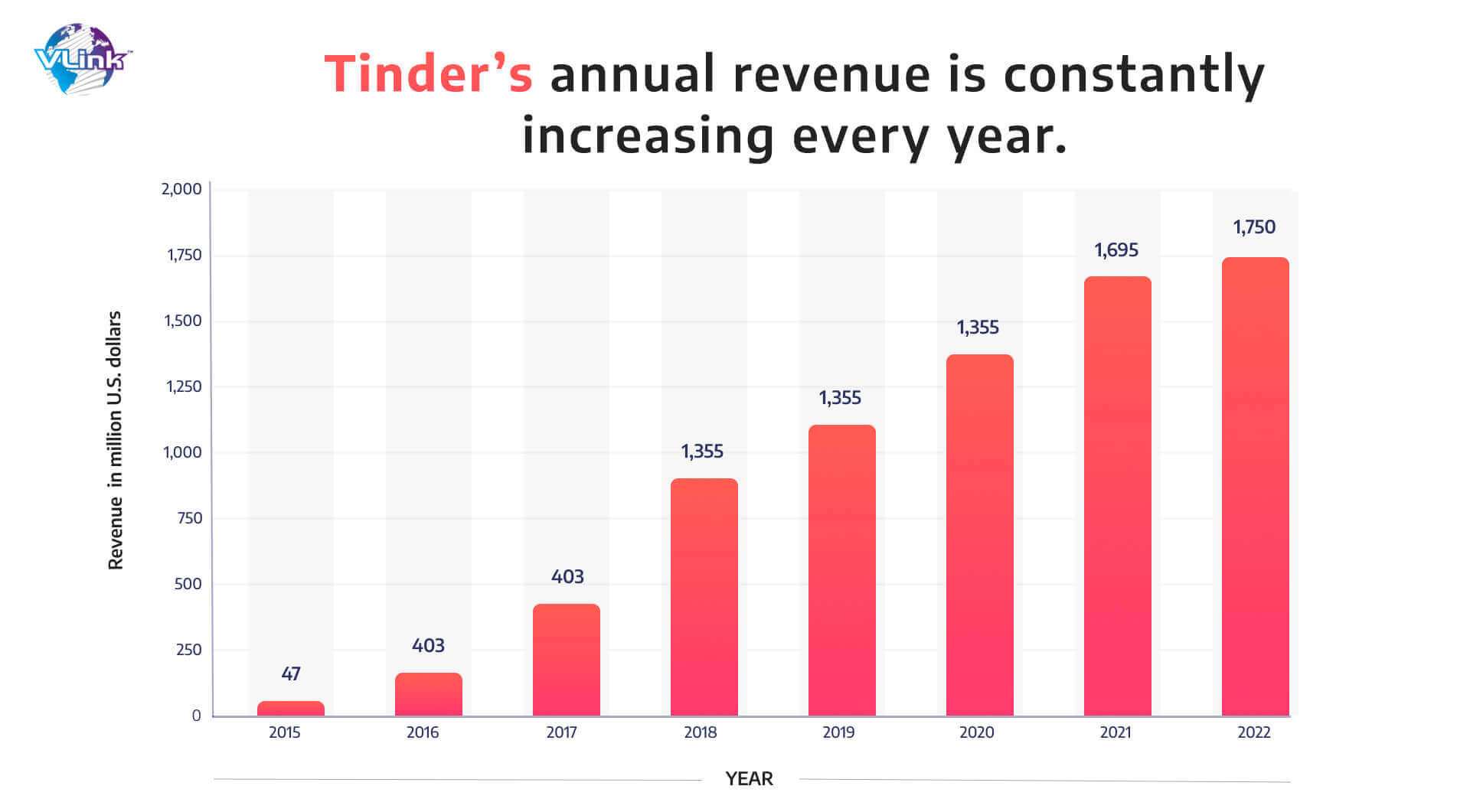 With a whopping $78.4 million in user expenditure, Tinder is the most lucrative dating app in the world. Not at all. The income generated by Tinder in September 2019 outpaced Bumble, the second-highest grossing app, by more than $50 million.
You should thus plan to create a dating app that is not only superior to the one it replaces, but also looks to be worth all the buzz. The financial benefit of creating a better version of a tinder-like app is what we learn about next.
Must-have features in a dating app like Tinder
1- Smart Matching
The advent of smart technologies such as artificial intelligence and machine learning have brought several changes in the industries. Dating apps may now integrate intelligent matching based on factors like age, gender, geography, interests, and preferences thanks to AI-supported systems.
The match is more precise the more characteristics there are. If they obtain what they want, consumers are considerably more likely to utilize the app frequently. And with such precision, these technologies can help in finding almost accurate matches.
2- Video Chat
You should thus plan to create a dating app that is not only superior to the one it replaces, but also looks to be worth all the buzzes. The financial benefit of creating a better version of a tinder-like app is what we learn about next.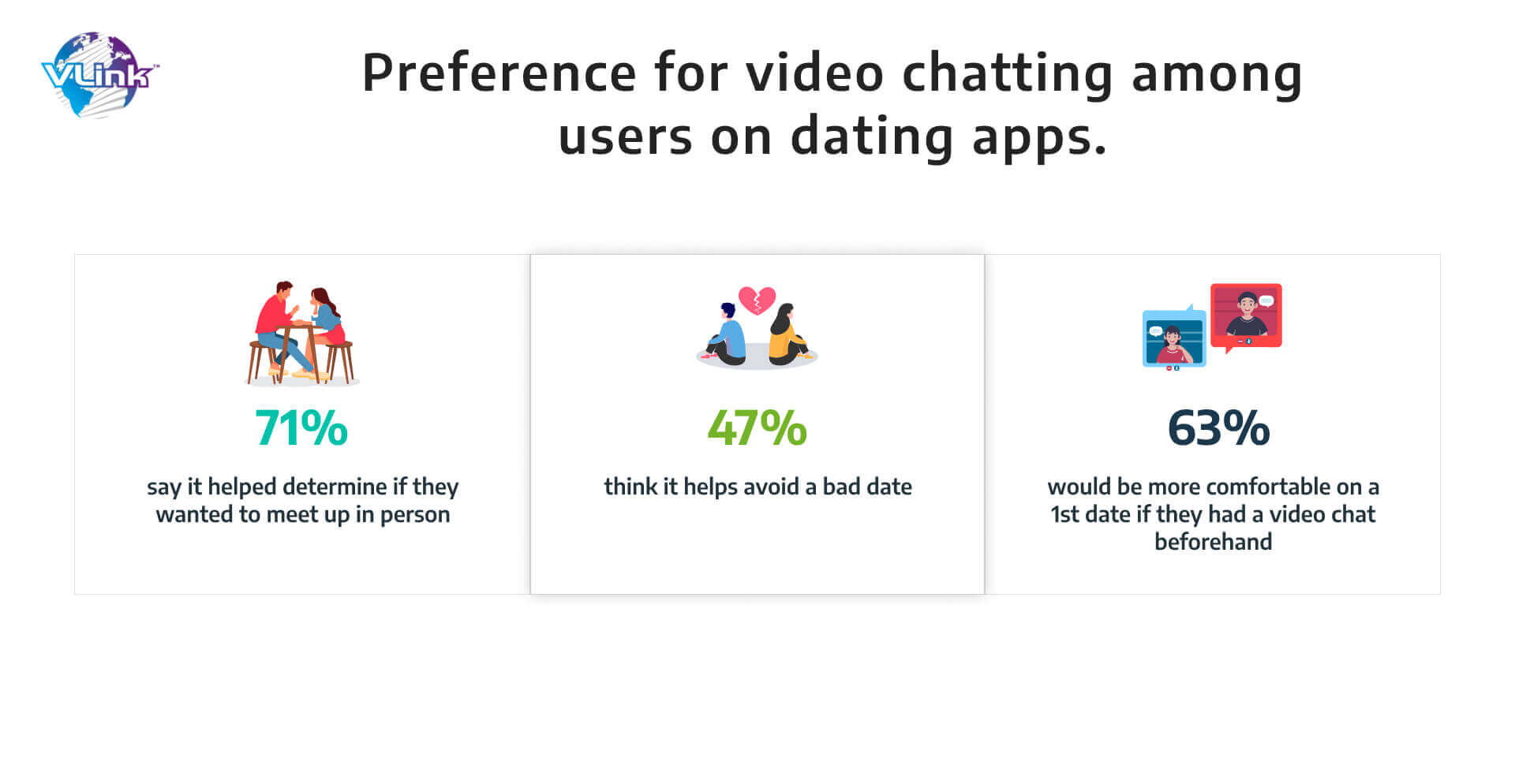 The majority of contemporary dating apps are built with a video chat capability, which is particularly useful during lockdown situations when individuals cannot meet in person.
3- Social Media Integration
This integration is necessary to improve authenticity and broaden the possibility of discovering the perfect match. Finding information from social media accounts during an online date really spices up the discussion. It becomes simple to win a match and to determine whether the heartstrings will tighten.
4- Geolocation
Location data is used by Tinder to determine which social venues, such as bars, coffee shops, etc., they frequent more frequently. Only when the app user departs from that location do other users who have visited that location receive notice.
In addition, Tinder uses geolocation to discover mates based on shared interests. The app enhances its offerings in this way. For instance, if an app user removes a type of interest from the list, the app would remove it from the list of social spaces of that specific interest.
5- Tinder Passport
By allowing people to temporarily alter their location, this function enables app users to connect with a wider range of matches and locate mates anywhere in the world. It's a fantastic method to meet people online and go on fictitious dates!
6- Push Notifications
Use push notifications in your app to interact with users and deliver relevant alerts that they will find interesting. These alerts may be for a new match, an incoming conversation, a new offer, or promotion you have going on in your app, or any number of other things.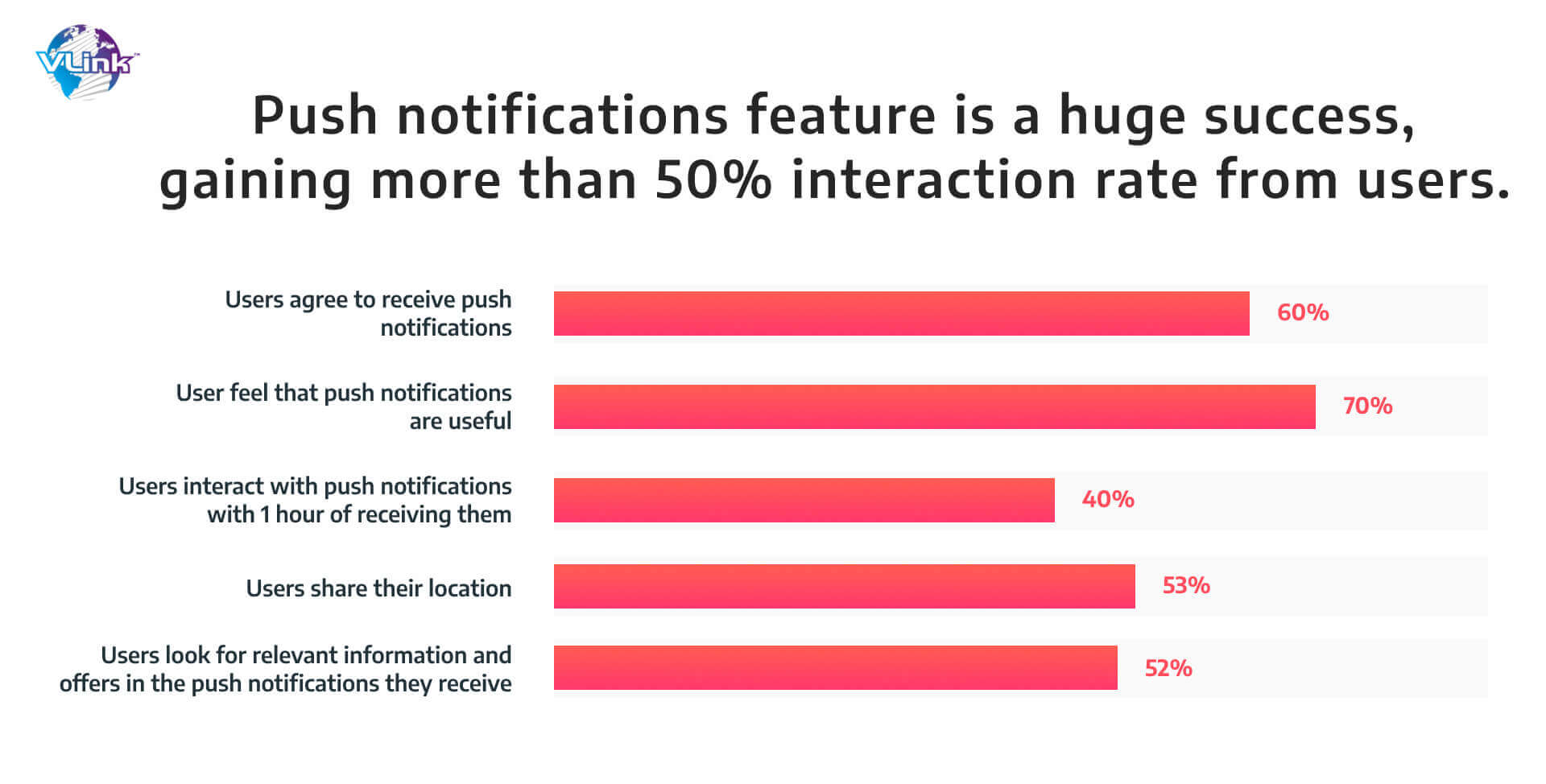 7- Security
Tinder has added a nice new feature to the app that aids with LBGTQ user protection. Similar sex activities are illegal and punishable in several countries. Any such person's profile is immediately deleted by the app when they visit a state that forbids it. This aids in keeping the person out of trouble. And that's how data privacy and security is maintained in an app.
8- Profile
One of the most important elements of such programs is the ability to create a simple and effective profile. Matching is dependent on a user's profile, thus it's important to make an attractive and simple profile.
Therefore, the app's functionality needs to enable users to build visually appealing profiles for themselves. Additionally, you can add your Facebook profile to help your matches know more about you.
Steps to build a dating app like Tinder
1- App idea discovery & research
When introducing a new dating app, it is essential to understand your target audience. Since it is hard to create an app that meets everyone's demands, concentrate on what your competitors do well. Once you know if they were successful or not, you can use that information to your advantage to make a dating application that works.
2- Choosing a suitable business model
For dating applications, there are several widely used business models. By charging for premium features, charging for in-app content, and selling user data to marketing firms, free apps may make money.
Paid applications, on the other hand, generate revenue by charging for exclusive in-app purchases and providing premium features. Apps with a subscription model collect a monthly charge from users to cover operating costs. By providing a free service and then charging for premium features, freemium applications make money.
3- Choose the right tech stack
Choosing the technology that will power your app is the next stage. A strong tech stack is essential to build an app successfully like Tinder. The key to having a great app is making sure you have the same developer with knowledge in the tech stack you're utilizing.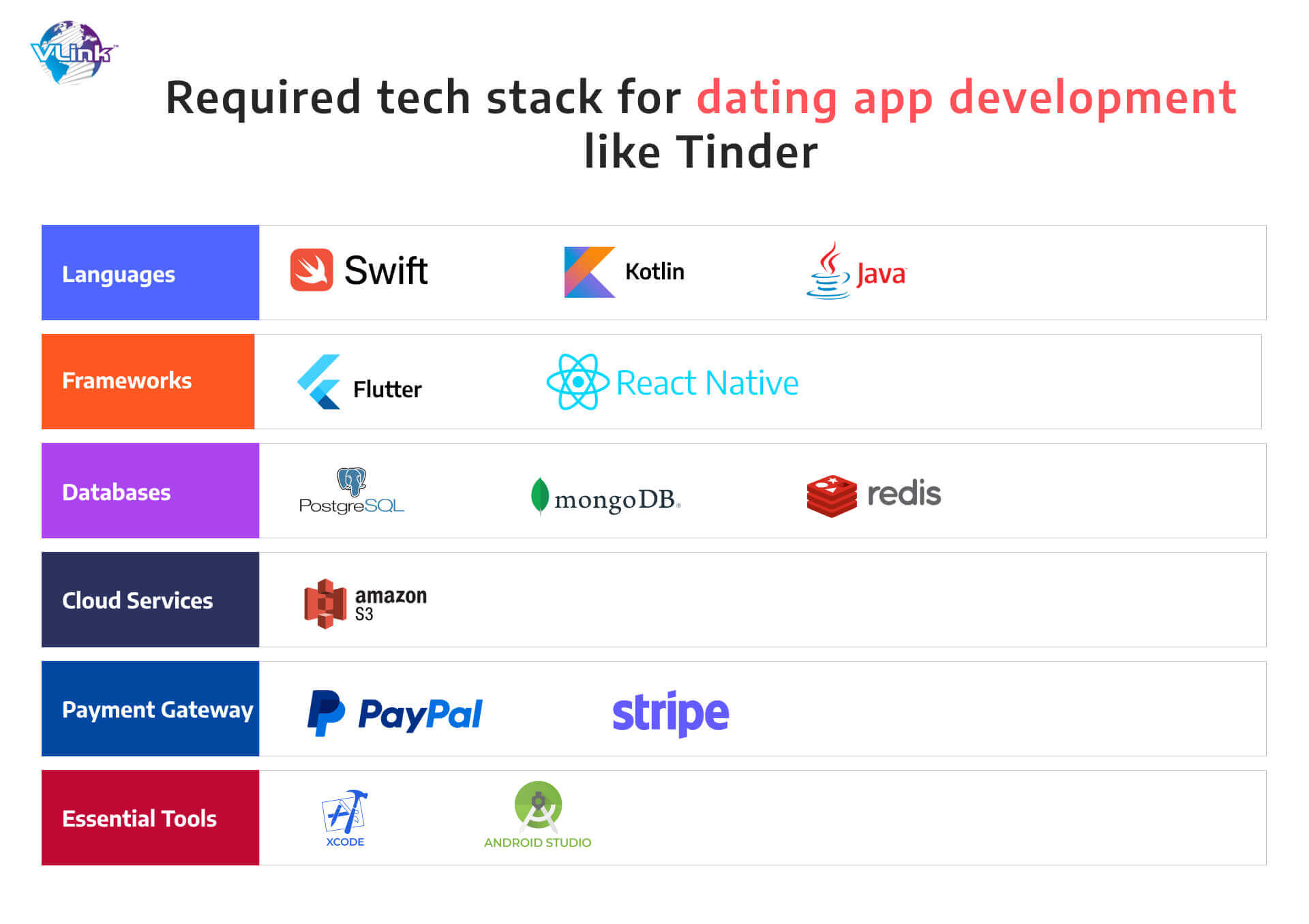 An intricate technological stack with numerous moving elements is needed to create an app. HTML5, JavaScript, and Python language are common components of a technical toolchain, and Python and AWS Mobile serve as the primary programming languages for the AWS Mobile platform, which facilitates the creation of mobile apps.
4- Develop A Suitable App Architecture
The features are regarded as being a part of the application according to the app architecture. moreover, the potential hazards and hiccups that could happen. A clear image of how consumers will interact with the app will be captured. The app architecture also includes starting the startup screen. It is the screen that shows at the start of the app's loading process.
5- Develop & launch an MVP
They will begin the discovery (inception) phase after choosing the dedicated development team. Clarifying the project's specifications, setting your company's objectives, developing the product, and finally launching the MVP are all part of this phase.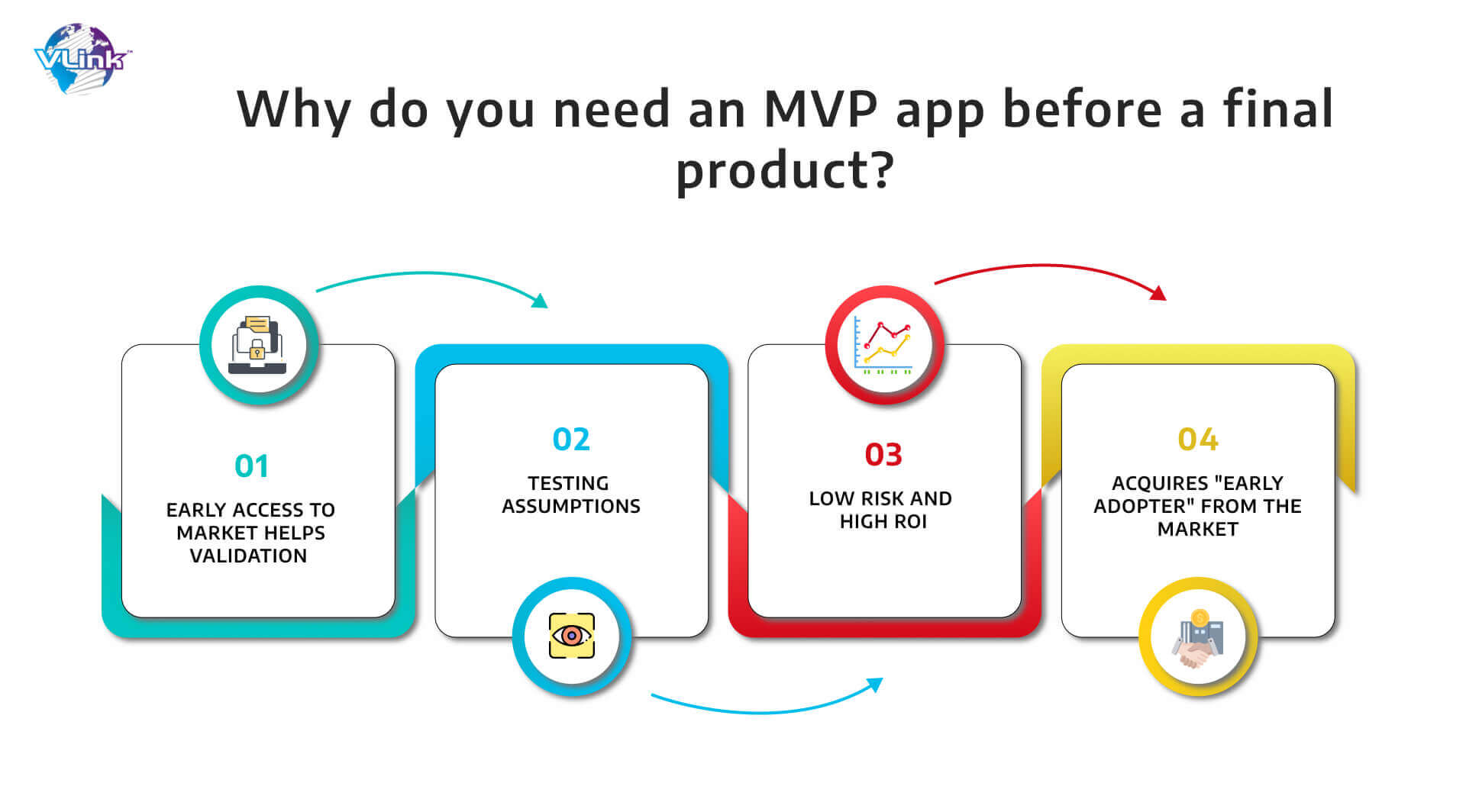 By collaborating with a skilled mobile app development firm that can assist you throughout the whole app development process, you can easily create a top-notch dating app.
How VLink can help you build a dating app?
Online dating apps will undoubtedly grow in popularity, as they are doing today. People are aware of their outcomes and how they can use these applications. Take advantage of the chance to create a dating website or app that appeals to your target market and aids individuals in making new relationships.
Building a dating app might be a profitable venture. However, creating an app is a challenging process that needs both money and a skilled development team.
The development, engineering, and product management teams at VLink have a track record of producing solutions that people love. To assist you in creating an MVP app from your ideas, we adhere to a methodical & tested procedure.

FAQs
Frequently Asked Questions
What is the best way to make a dating website or app?
Start by deciding on a topic for your dating app and discovering who your target market is. Hire a software development team to carry out the complete development process after moving on to the discovery phase to collect project requirements.
How do dating apps make money?
The primary revenue sources for dating apps are in-app subscriptions, in-app sales, and in-app advertising. These are the most popular revenue strategies since they produce excellent results for dating apps like Tinder.
What is the price of developing a dating app?
Developing an app like Tinder depends on various factors such as features, API integrations, UI/UX designing, integrating technologies and many more. Typically, it takes approximately $25,000 to launch a dating app. However, the whole expense may range from $15,000 to $40,000.