Push notification is often employed by marketing professionals to communicate with their target audiences. With more people using mobile applications, however, there is also a higher level of competition to attract consumers and keep them interested. This means that you need to have a good communications approach to be able to reach the customer on a deeper level.
The click through rate is 7X higher for push notifications compared to email. They're a way for businesses to get their messages seen and seen consistently. But it isn't just a simple amplifier for advertising. It's capable of more than amplifying the basic marketing messages. Used properly, push can enrich the user's experience design both offline and on his or her phone.
You must employ effective marketing practices for your push messages to optimize their delivery and increase clients' engagement.
This article covers everything you need to utilize to gain a competitive edge for your business.
What are push notifications?
When a user opts to receive notifications by means of the Internet or through an App, Push Notification is messages that appear on their mobile or desktop screen. You can greatly improve the rate of engagement and conversion from your customers when you implement Push Notifications in your marketing strategy.
A great way to promote the advertising campaigns, news, product releases and new content that you're asking your customers to engage with is through push notifications. Mobile app development is a great example.
Once the app is downloaded, subscribers will be asked to turn on its notification for the device they will be using. All they're going to have to do is opt-in! In this way, they'll have instant visibility of all your updates.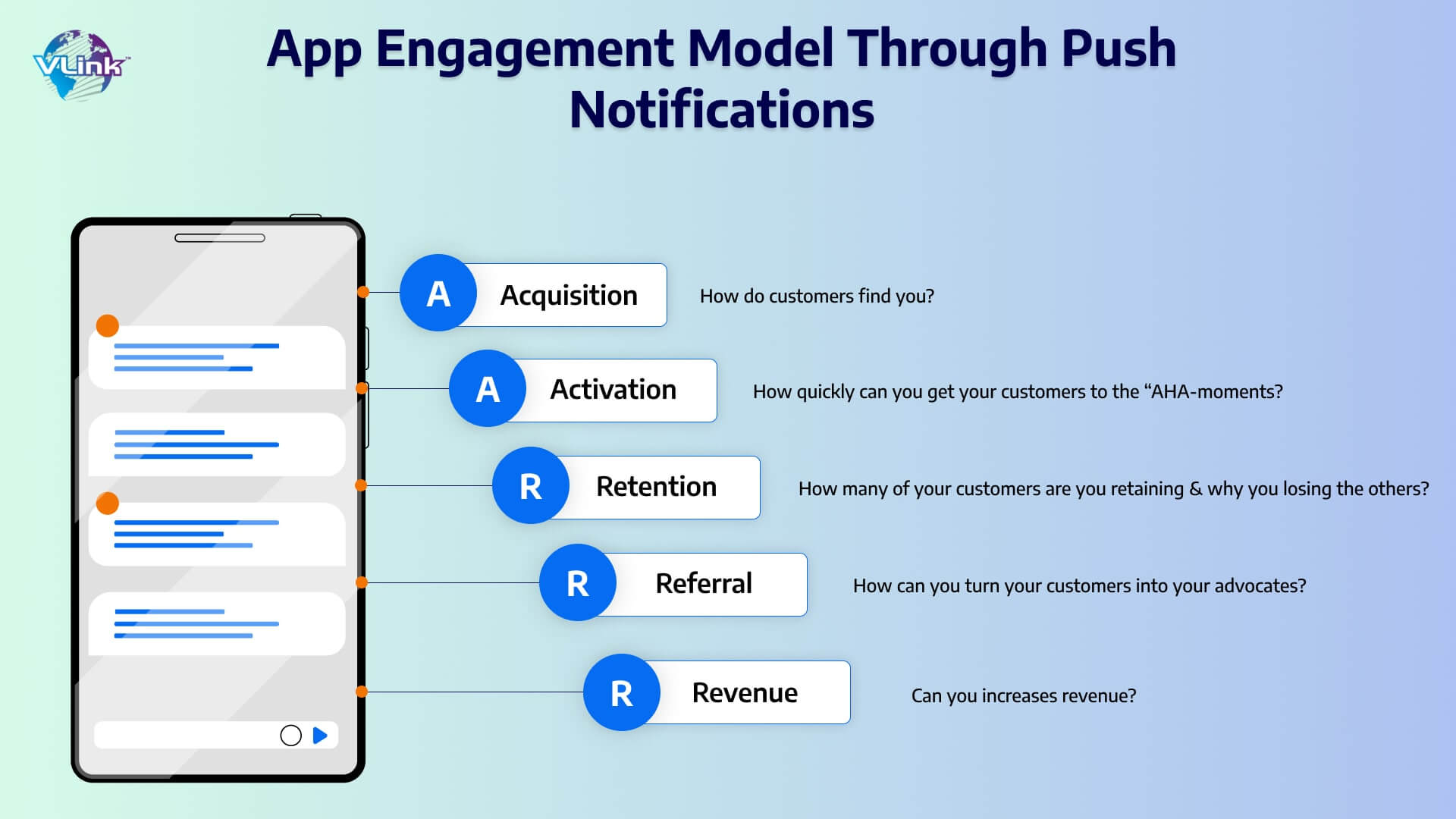 Furthermore, these alerts enable brands to connect with their customers outside of the app and help them become more engaged. This also enables a wide range of opportunities for increasing your brand's reach and driving further conversions and sessions.
Types of push notifications
Using desktop, mobile browser and app to send push notifications is common. When you install an app on your phone, it sends push notifications to the user. Push notifications will typically appear in the notification center on a user's lock screen of an android or iOS device.
On Android smartphones, users start receiving push notifications as soon as they install the app; on iOS devices, users must opt-in to get push notifications. Users receive web push alerts via their desktops. They often show up on the dropdown menu at the top of the displays.
Push notifications are supported on desktops and mobile devices by popular browsers including Safaari, Google Chrome, MS Edge, and Firefox. Marketers may alert clients about sales offers, occasions, and product updates with this form of push message.
Why are push notifications so effective?
Push is simple to include into your plan.
Frequently, with only necessitating minor alterations to the website's source code, it will take little time to implement. In addition, some service providers provide plugins that may be easily added to WordPress-based web development.
Targeting certain audiences

As a result, push notifications are only delivered to interested parties who have opted-in, making the entire process incredibly unobtrusive. By creating personalized opt-in prompts, brands may encourage website users to enroll more often.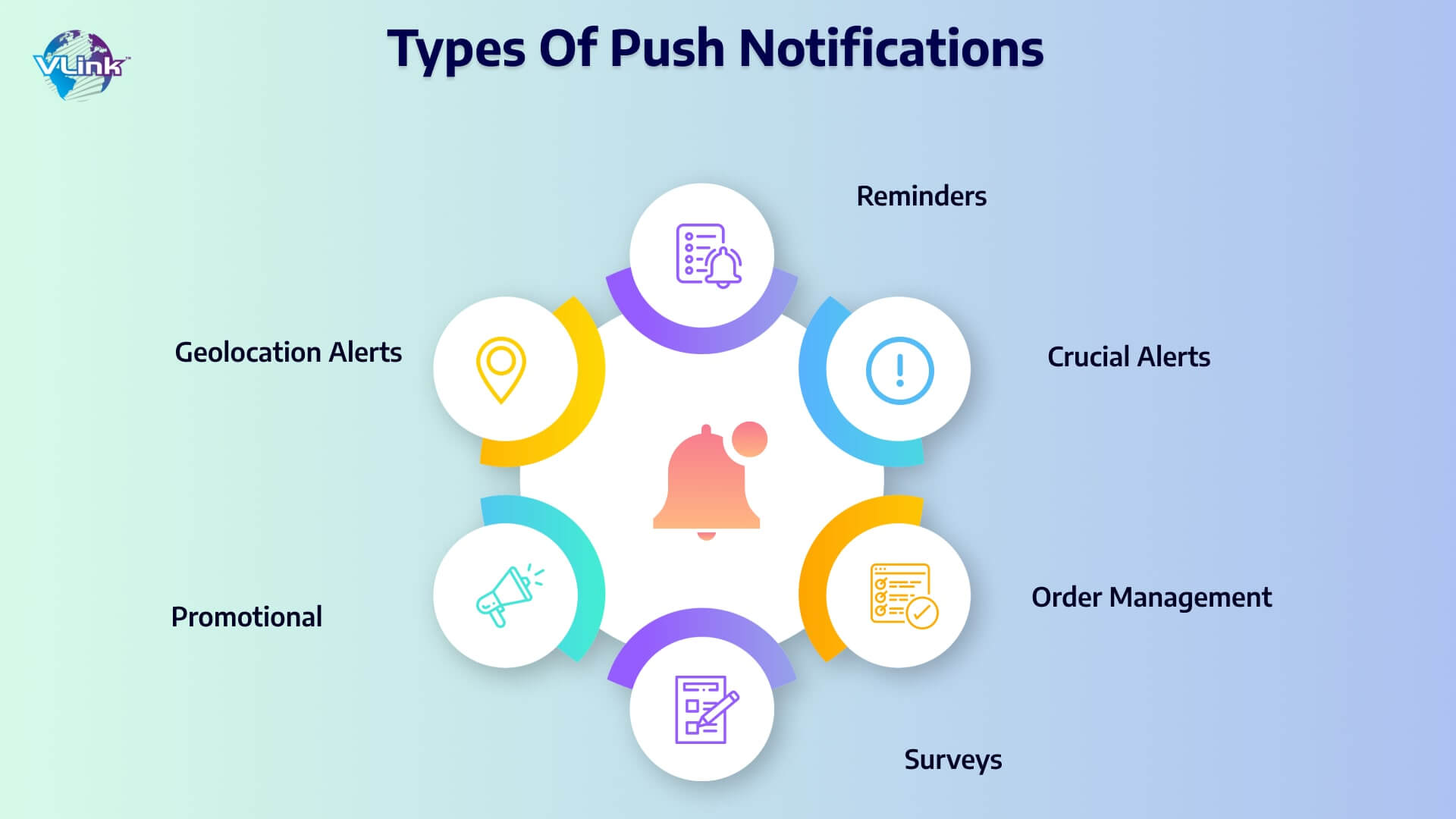 It is simple for people to sign up
Depending on the sort of opt-in request, users can easily signup or subscribe to receive notification without disclosing any personal information. Mobile push can even be automated because previous Android versions of applications don't need user approval.
Many service providers provide monetization packages that let you send promotional messages in addition to those from your company. Push notifications, as opposed to other channels, provide you with more control over ad frequency, topic selection, and project profitability owing to the extra money generated by user interaction with advertising.
Push notification strategies to boost customer engagement
It is possible to attain customers' attention and persuade them to opt-in to receive push notifications on web pages receiving high quality traffic like product pages and service pages.
For instance, by providing fresh product updates, discounts, or industry news, you may encourage your website visitors and consumers to sign up for your push alerts. The goal is to maximize visibility by placing a strong call-to-action at the top of your homepage or product page.
The push messages you send to your audience must give value, since this will increase the likelihood that they will interact with your message. You add a personalization at this point – whether you develop a social media app or a ecommerce website.
Customers may be shown that you understand them and know them beyond their first names by using a tailored push notification. You must divide your audience into parts as you get more knowledge of their preferences, wants, and habits.
Because it works, personalization is a crucial push notification marketing tactic. When using tailored experiences, marketers saw an increase in sales of 56% on average. According to different research, customers are 40% more inclined to see products that have been recommended to them based on the data they have provided to the company.
When utilized properly, push notifications can encourage social engagement. Push alerts from social networking sites like Facebook, LinkedIn, Instagram, Twitter, etc. are more readily accepted by app users. After all, one of the biggest advantages of applications is their capacity for social networking!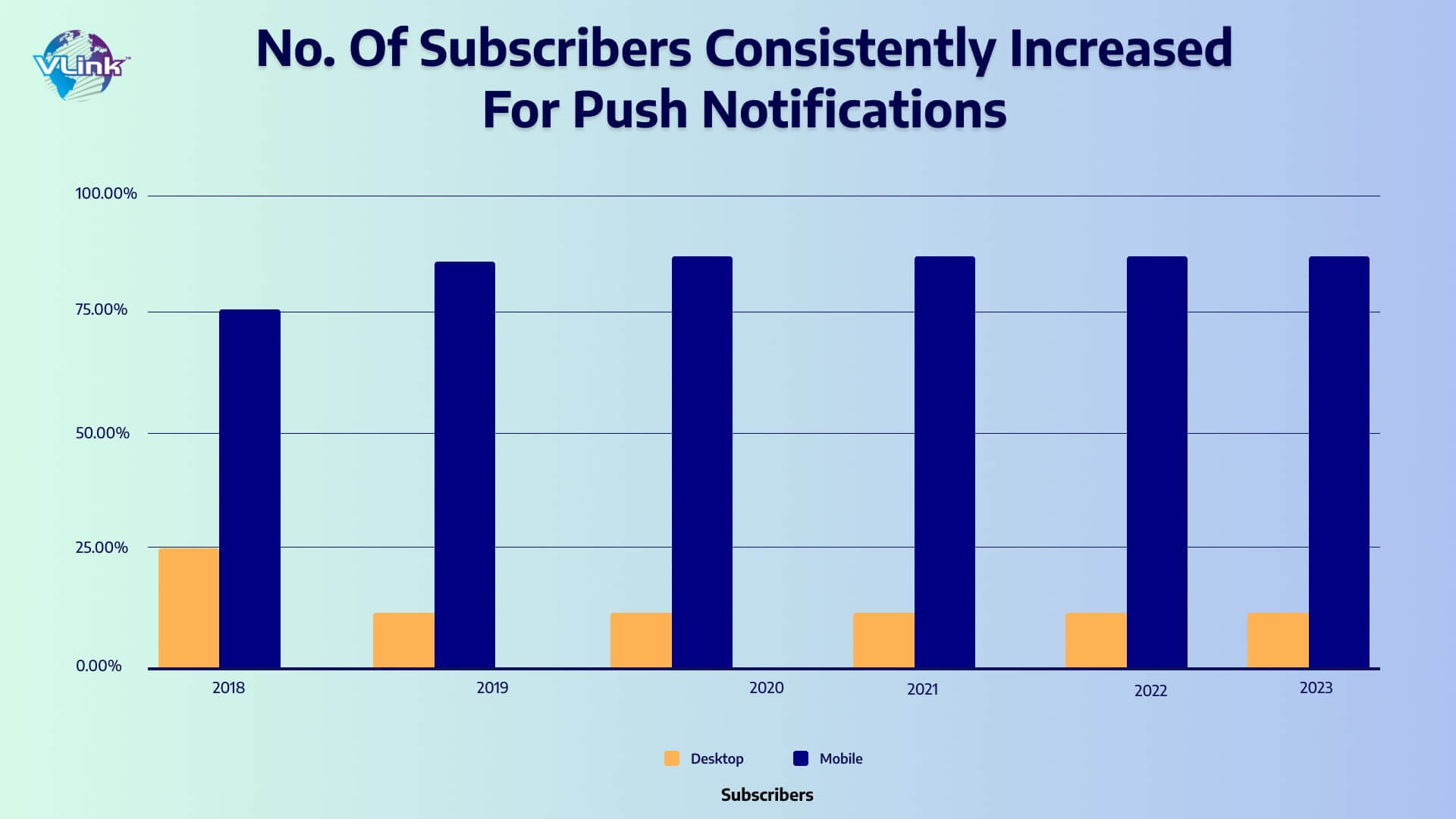 Your users' feeling of community can be fostered via online groups of individuals who share their interests. To let individuals know that the group is missing them, utilize alerts! The objective is to encourage interaction and open lines of communication.
Customer engagement might suffer if your push marketing isn't interesting. By adding rewards and a feeling of urgency to your alerts, you may push people to connect with your business.
Flash discounts and limited time offers, for instance, are excellent marketing strategies to encourage clients to join in your campaigns. You might evoke a sense of urgency in this situation by emphasizing that the supplies are only accessible for a little time or that they are almost completely gone. When customers believe they will miss out on a limited-time deal, they are more inclined to interact with your brand.
According to research by Urban Airship, push alerts with photos might receive 56% more opens than those without. But exercise caution in this. Rich material doesn't necessarily provide value every time, even if you can utilize it.
Utilize engaging content while developing a new mobile app if you want to leave a lasting impression on consumers. When implemented properly, it may increase interaction and be a terrific method to quickly gain attention towards your website or app.
Push notification marketing requires a consistent focus on timing. A consumer won't gain interest or interact with your message if you send a push notification during busy hours. Customers should anticipate your alerts since they each have a specific function, which necessitates finding the ideal balance between "too many" and "not enough".
Save push alerts for the most significant developments so that you may send them out just frequently enough to attract people and elicit enthusiasm. This increases their attraction to clients when they do appear, which results in increased engagement rates for your business.
Pick the appropriate time of day and wait for the ideal occasion. You want to make sure that users are receiving your alerts at a time that enables them to open your app straight away and start interacting as soon as feasible. Additionally, the optimal timing for your business will depend on your specialty, user trends, and the clientele you're trying to attract.
By A/B testing crucial components of your messaging, you may learn the most about what resonates with your audience and your business. To determine which call-to-action would result in a greater conversion rate, you can build two variants of it.
To find out what appeals to your consumers the most, you may test content, timing, CTA buttons, and message tones. The best push notification marketing plan must be developed, which is a continuous process of A/B testing.
You may evaluate user behavior using a variety of technologies to see what causes engagement to fall. Use Google Analytics in your app to track user behavior to get started. To discover more about your audience, you should start here.
However, you must consider what transpires later to change your push notification approach into one that will truly be successful. Knowing how many people got your push notifications is insufficient.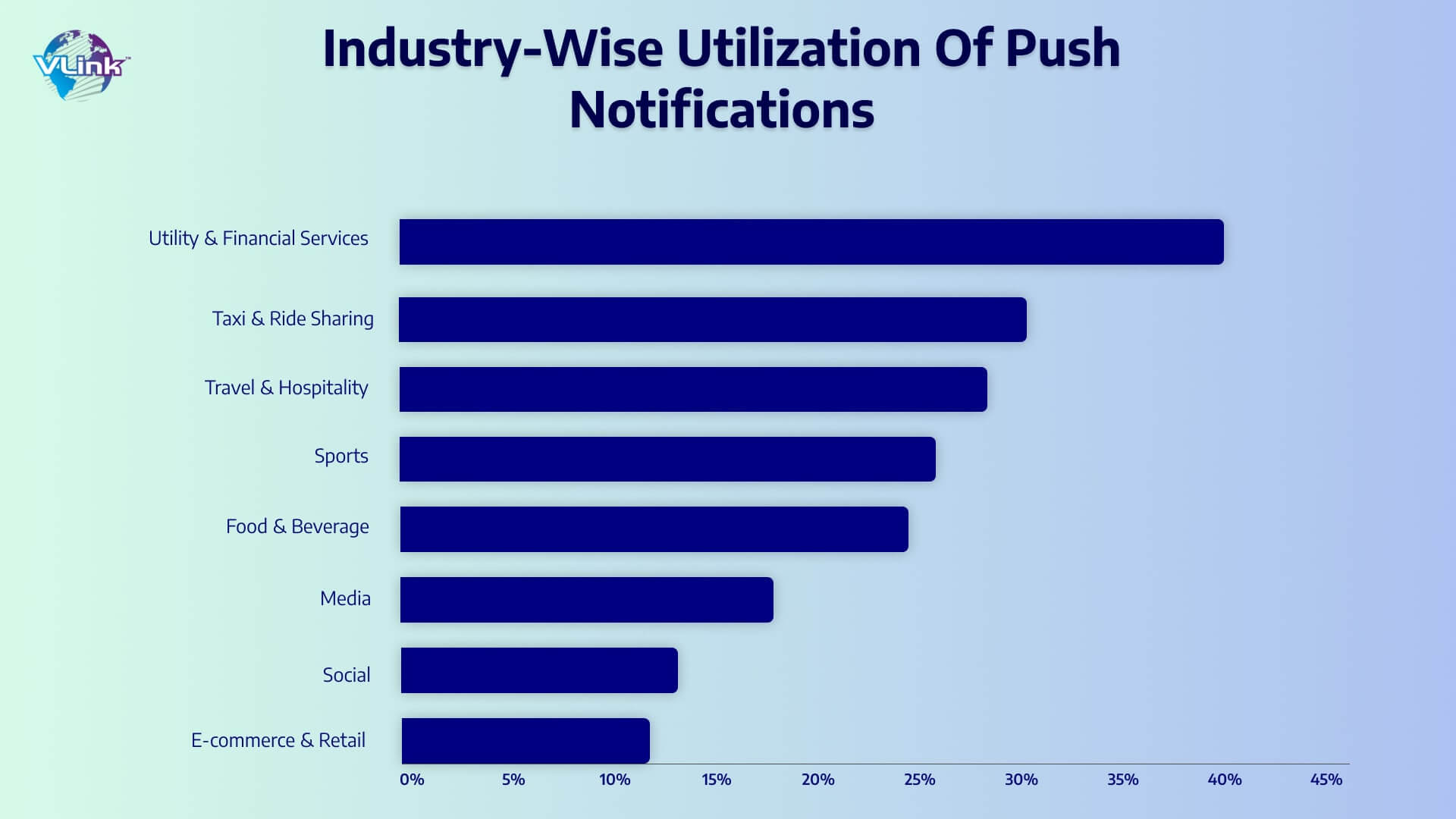 Additionally, you need to look at click-through rates since they show that users are interested in more than just the highlights of your website or app. Clicks indicate that your platform is one that deserves attention.
How VLink can help you increase engagement with push notifications
Push notifications are unquestionably a new type of marketing. This calls for a lot of innovation, originality, and attention-getting strategies. A company that meets all of these standards will grow its base of devoted customers and turn the company into a brand.
VLink is your ally in the battle if you want to use push notifications for your business and get their advantages. We are fully conscious of the difficulties businesses experience in retaining clients who are interested in and involved in their business. As a result, we have planned the installation of push alerts that will undoubtedly guide you along the road to success.

FAQs
Frequently Asked Questions
What is the benefit of app push notification?
The user is likely to notice push notifications right away, which is one of its main advantages. While a consumer could miss an email or send it to their junk bin, they can view a notification as soon as it shows up on their screen.
What is the purpose of notifications?
A push notification engages users with your campaign, business goal, or strategy. It helps in boosting interactions when utilized for different purposes. But, the core utilization of push notifications is focused on driving users' interest in a business, website, email, a mobile app, or even a simple message.
What role will push notifications play in the future?
The use of push notifications is anticipated to increase in the future since they have already established themselves as a crucial component of contemporary communication. Push alerts will get increasingly more creative as technology progresses, and businesses will need to adapt to stay on top of the game.