When it is necessary to seek outside expertise for the purpose of innovation, smaller companies which aim at reaching a scale will generally reach this point. You can take advantage of the services of an IT consultant if you want to advance your company into its next stage of growth.
In order to drive business growth, efficiency gains and the identification of new opportunities for leveraging technology are critical. Therefore, IT consulting can provide you with an edge in this respect. The information technology consulting industry has been growing rapidly, with a value of around $420 billion in recent years.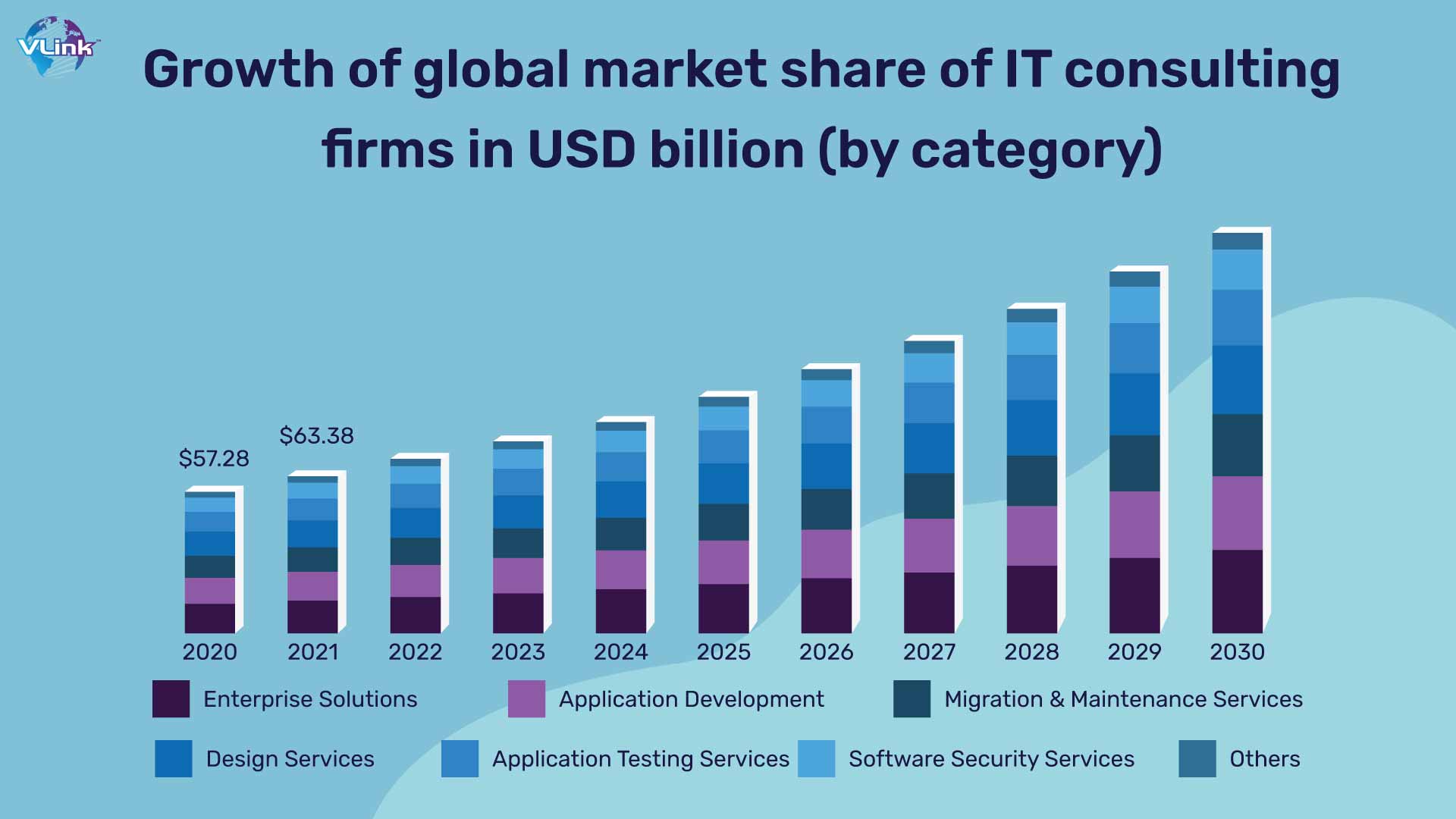 In order to make your business more effective and enhance its return on investment, an IT consultant has the skills needed. Information on the various aspects of IT consultancy, from what an IT consultant does to how you should select a good one for your organization is included in this guide.
What does an IT consulting firm do?
When you consider consulting firms, it's the fundamental question that comes to mind - What are they doing? By proposing actions based on data and knowledge, the consulting company has a role to play in increasing their clients' quality.
In this case, businesses get assistance to utilize software development technologies and processes more efficiently by an IT consulting firm. The concept is not just restricted to advising or guiding your business. Many aspects, such as strategizing, decision making, etc., are involved in consulting.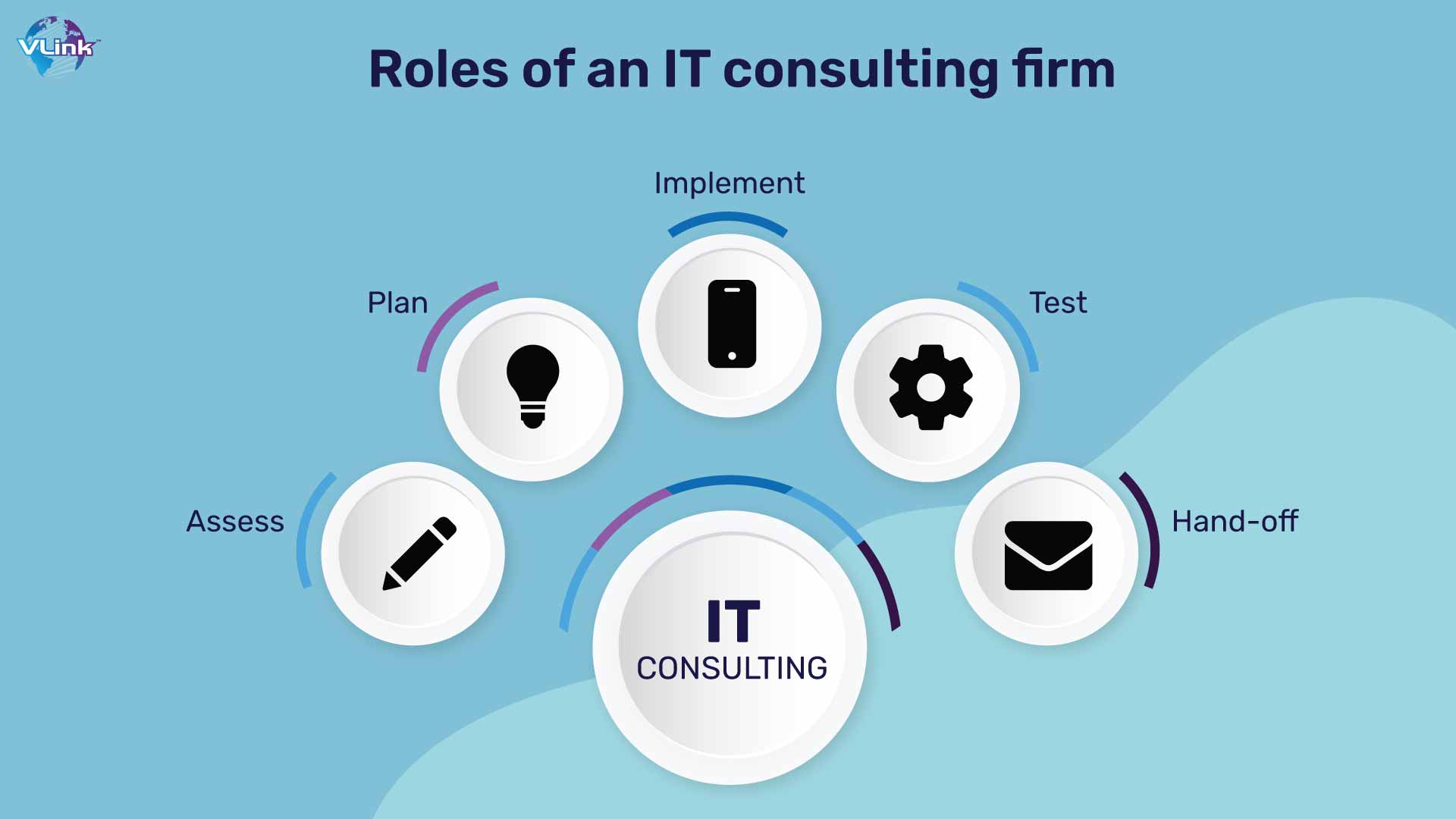 As far as information technology consulting is concerned, the objective of the consultants is to streamline the entire IT infrastructure of the organization without overutilizing or underutilizing any particular stream. These IT consulting companies are indeed the best value for money right from assessing the efficiency of existing systems to implementing essential strategies.
Why does your business needs an IT consulting firm?
You may be skeptical of the consulting firm's role and say that to yourself, my organization is in good shape. 'Why am I bringing in a consulting firm to stir things up?' The answer to that question is, you can be easily overwhelmed by competition and once a foundation has begun to weaken, the deck of cards shall not take long before it hits the ground.
As a result, you need to keep an eye on the latest tech trends and market scenarios to increase your chances of sustaining a place in your sector. To answer the 'Why?', you need the aid of an IT consulting firm for three predominant reasons.
Optimization is always required
It is noted that the customers have become increasingly demanding superior service from their companies. Therefore, you should focus on researching and development required to upgrade your business.
And you know that your research team can never be fully complete without good technology consulting professionals, such as those of your organization or third parties. Therefore, the main reason for this is to improve your entire system.
Cost-saving has become crucial
For organizations that are focused on better growth and return on investments, cutting costs will be a major concern. Therefore, you need to analyze the most appropriate solutions for your infrastructure with a view to reducing costs. Choosing an IT consulting firm will help you make your process better to experience higher level productivity.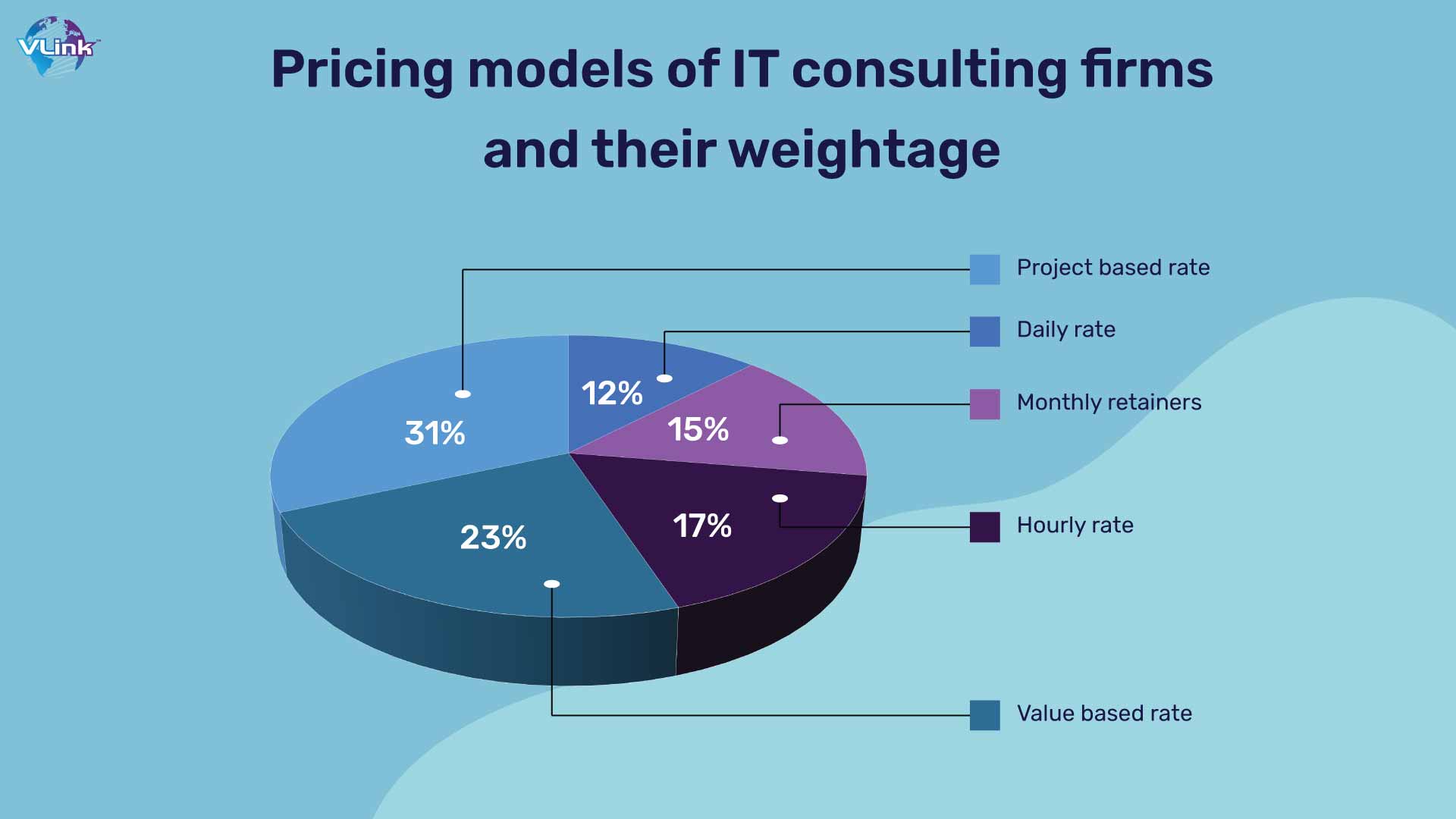 Integration of technologies for better outcomes
Your organization may appear to be doing very well, but you might actually deliver a significantly lower profit than your competitors, even if you're putting in the effort. A consultancy firm is needed to analyze your company's problems and make changes in the system so that it complies with industry standards.
Steps to choose an IT consulting firm
You must establish your objectives in order to select an IT consulting firm. With the help of an IT consultancy firm, find out what you're trying to achieve. To be sure, are you planning to improve your security posture, move to cloud managed services or optimize the network infrastructure? It is important to understand your objectives so that you can select a company with the correct expertise.
Before selecting one, it is necessary to assess the experience of an IT consultancy firm. Consider hiring a firm with experience in your industry or similar projects. This will ensure that they know what you're facing and can come up with tailored solutions.
Contact references of an IT consulting company and talk to previous clients. To find out what the reputation is of a company, check its website for reviews and testimonials. A trustworthy IT consulting firm will be happy to carry out references and have positive reviews from satisfied clients.
Technical expertise in areas of particular interest to your company's business should be provided by an IT consulting firm. To demonstrate the technical ability of a firm, check for certificates and accreditations. That way, you'll be sure they have the right knowledge and expertise to take care of your needs.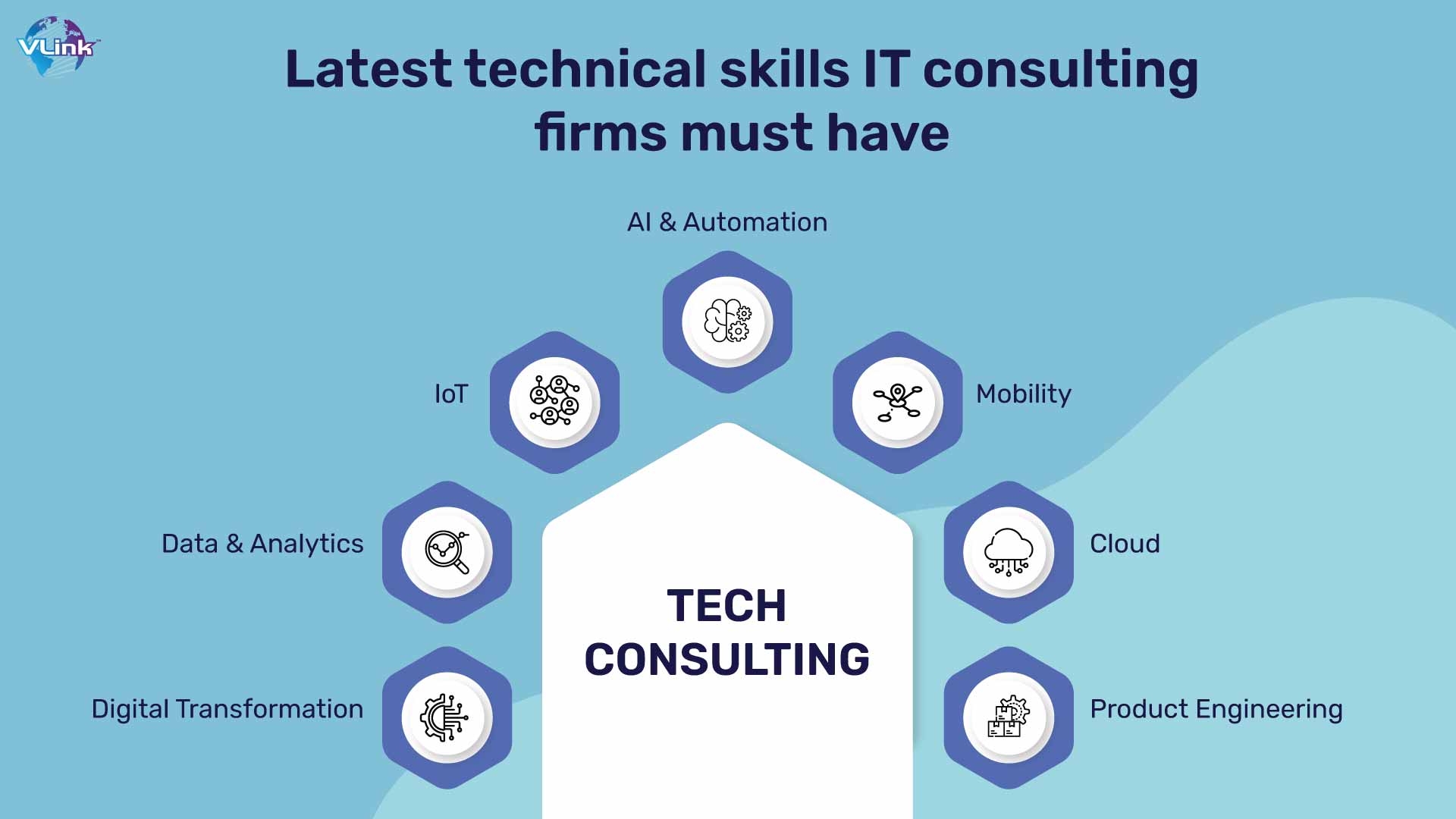 The culture of your company's IT consulting firm needs to be in line with its values and objectives. You'll look for firms that believe in collaboration, transparency, and communication. This will help you make teams work collaboratively and keep everything synchronized with each other.
The culture of your company's IT consulting firm needs to be in line with its values and objectives. You'll look for firms that believe in collaboration, transparency, and communication. This way, you'll be sure they'll work closely with your team and keep you informed throughout the course of the engagement.
To meet your increasingly complex needs, choose an IT consulting company that offers a wide range of services. They should be able to offer services such as data security & cloud migration, and network optimization. You will work with one partner for all your technological needs this way.
In the context of any IT consulting firm, good communication is essential. Look for a company that's clear and effective in its communication. They must be able to explain technical concepts in simple terms and provide you with information throughout the course of your engagement.
The pricing model of the IT consulting firm should be assessed before any choice is made. Find a company offering transparent prices and no hidden charges. Their costs and the services that are included in their prices should be clearly defined by them.
Technology is constantly developing, and the information technology consulting firm you're looking at should be considering lifelong learning. Select a firm that is investing in training and the development of their consultants. To this end, you can be sure that they possess the knowledge and expertise to offer cutting edge solutions.
Business benefits of choosing an IT consulting firm
A wide range of advantages to businesses can be gained by cooperating with one of the world's leading IT strategy consultants. They offer their clients a variety of strategic and technological solutions, as well as an extensive range of experience.
Organizations can leverage their expertise in IT strategy consulting to gain access to top experts, optimize costs, improve the efficiency of operations, and keep pace with today's increasingly diverse Digital environment by making use of expert advice.
Let's check out the advantages of collaborating with the best-managed IT cloud services firm in detail.
Experts with a comprehensive understanding of the latest technology trends and industry best practices are at the disposal of the top tier IT strategy consulting firm.
They'll be able to help your company develop effective strategies for using technology in a competitive way. Their huge experience and expertise, which will guarantee good quality outputs, can be of use to your projects.
It could be expensive to set up an internal IT outsourcing team and pay for training. You will gain access to their knowledge, free of the long term costs associated with recruiting permanent staff, through working with an IT consultancy firm. For specific projects, you may want to hire them in order to maximize the budget.
Scalability and Flexibility
In response to your business needs, IT consulting companies can adapt and change their solutions. To respond quickly to changing conditions without having to recruit new staff or reduce the size of the internal teams, they are able to scale their resources according to the needs of the project.
Choosing an IT consulting firm will keep your business sticking to the latest development approaches and practices. They can provide their opinion and recommendations on how best to improve operating efficiency, optimize IT infrastructure or introduce safety standards for the industry.
Outsourcing IT expertise to a consultancy firm will give you easy access to your internal resources for the sole purpose of concentrating on core business activities. You can focus on strategic objectives, innovativeness and improving customer satisfaction through the transfer of technological issues to professionals.
Under the constraints of time, IT consultancy firms have been able to carry out a variety of tasks. To speed up the entry into the market of new products or services, their experience and simplified procedures may help.
The risks associated with technology projects can be reduced through collaboration with an IT consulting company. They have a lot of experience of dealing with IT risks, which include data leakages, system failures and regulatory compliance issues, ensuring that the environment for information technology is safer and more robust.

How VLink can be your next IT consulting partner?
The IT consultants at VLink have an in-depth knowledge of cutting-edge tools and technologies and industry best practices. They follow a collaborative and agile approach to engagements, involving you at every stage of the software development life cycle seeking your feedback, and incorporating the same into the solution design.
This ensures that the final product aligns with your business needs and expectations. It is because IT consulting services are much more than buying computers for companies and putting them in a single network.
This multidisciplinary sector will need professional guidance to fully grasp it, make full use of all its potential benefits whilst avoiding unnecessary mistakes that can be extremely costly. VLink's information technology consultants have a thorough knowledge of the latest technological tools and industry best practices.
They choose to engage with you at every point of the software development life cycle in search of your feedback and incorporate this into their solution design, using a combination of cooperation and flexibility. This ensures that the product will meet your business requirements and expectations.
FAQs
Frequently Asked Questions
How do I know which IT consulting firm is best for my business?
To find, by reviewing their portfolios, IT consulting companies which focus on your sector and are experts in the completion of successful projects. Look at their skills and experience in the areas you need help with, like cloud computing, cybersecurity, Digital Transformation or Data Analytics.
Which business areas do IT consulting firms focus on?
An IT consultant is a highly qualified professional who assists businesses with developing, integrating and maximizing the value of Information Technology systems. They offer specialist advice, technical assistance, and expertise in areas like hardware, software, networks, or project management
What makes a good IT consulting firm?
A successful IT consultant firm knows that they need to be efficient in their process management and making decisions to ease the complexities. This involves being focused on many aspects concurrently and learning technical as well as management skills like delegations, schedules and budgets.