One of the areas with the quickest growth is sports betting. The number of fantasy sports app concepts is surging, and they include numerous well-liked sports including basketball, football, and cricket. As a result, there is a growing need for fantasy sports app development.
DraftKings, FanDuel, Dream11, and CBS Sports Fantasy are the well-known brands that are setting records. It's high time for entrepreneurs to create their ideal app. You may quickly launch your company with a dream app development.
This is so that users may have thrilling gaming experiences and have a chance to win rewards from these applications. Businesses now have profitable business potential thanks to the rising demand for fantasy sports applications, which has prompted them to research how much it would cost to develop a fantasy sports app.
Overview of Fantasy Sports App Development
The process of developing a digital platform that enables users to take part in virtual sports leagues is known as fantasy sports app development. Based on their real-life numbers and performance, users of these applications may choose a squad of real-life athletes to play against other users.
Millions of people participate regularly in leagues and tournaments thanks to the rapidly increasing popularity of fantasy sports in recent years. As a result, mobile app development solutions have turned into a profitable commercial venture for programmers and company owners.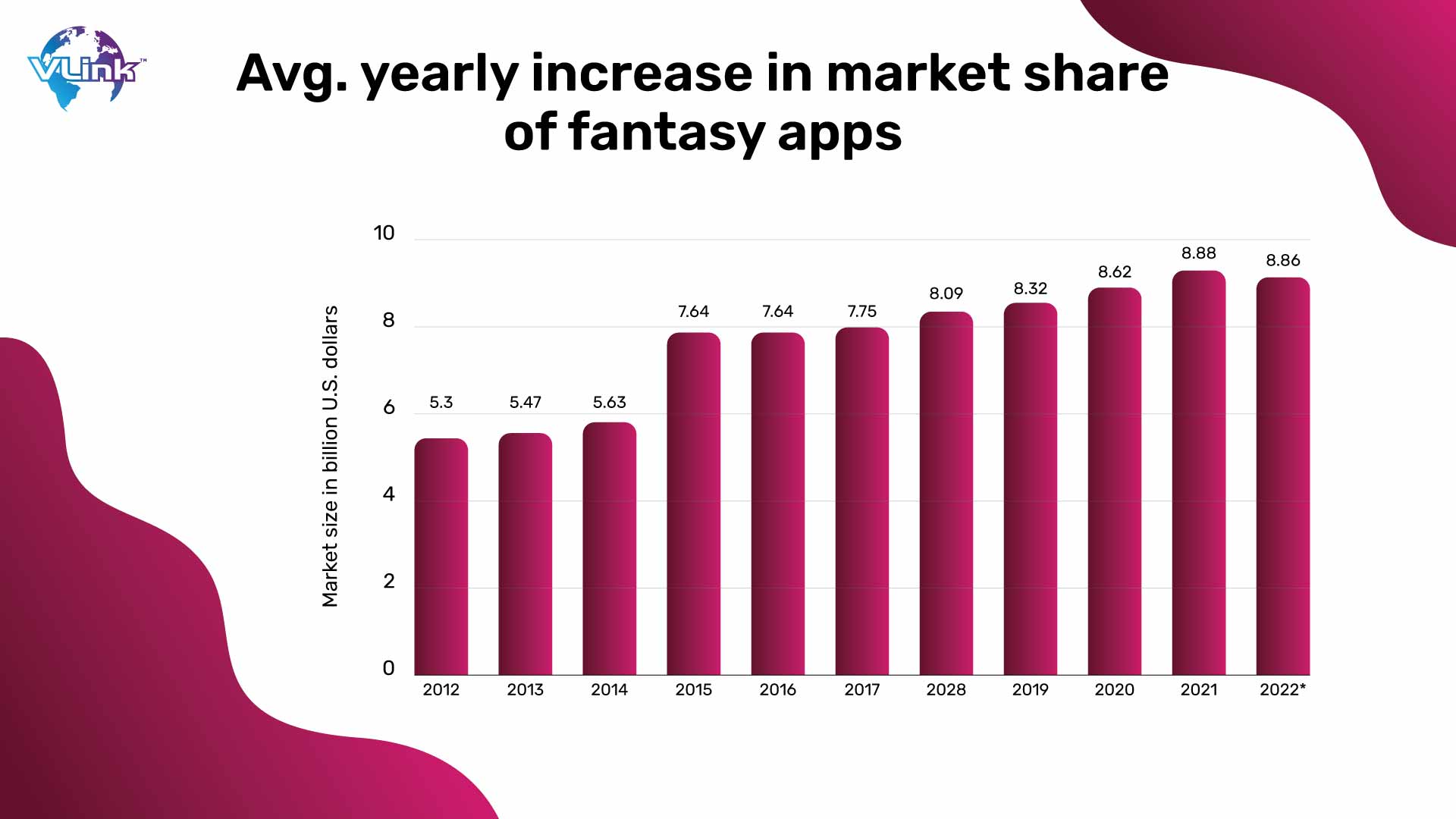 According to Opp Loans, the typical fantasy football player spends 6.9 hours each week managing their squad. The Fantasy Sports Market was worth USD 21.39 billion in 2021. By 2027, it's projected to grow to USD 44.07 billion.
Why is it crucial to consider the cost for fantasy app development?
It's vital to comprehend development costs while developing a fantasy sports app, or any app for that matter. The total success of the app can be significantly impacted by the development expense.
Look at some of the factors that make it crucial to comprehend development costs.
Budget management: Having a thorough awareness of the price of development enables you to deploy resources wisely and manage your budget.
Resource Allocation: Knowing the price of development enables you to assign the appropriate number of resources to each project component.
Having reasonable expectations: Having reasonable expectations, such as maintaining a good working relationship with your team, requires understanding the cost of progress.
Financial Planning: For financial planning and gaining funding for the project, understanding the cost of development is essential.
Understanding the Fantasy Sports Industry
The fantasy sports market is expanding more quickly than a quarterback going for a score! Fantasy sports league participation has increased dramatically over the past few years, creating a massive market opportunity for both developers and business owners.
For every kind of sports lover, there is a fantasy sports game! There are several alternatives, from basketball to hockey to baseball. The field of fantasy sports is also constantly growing as new games keep appearing.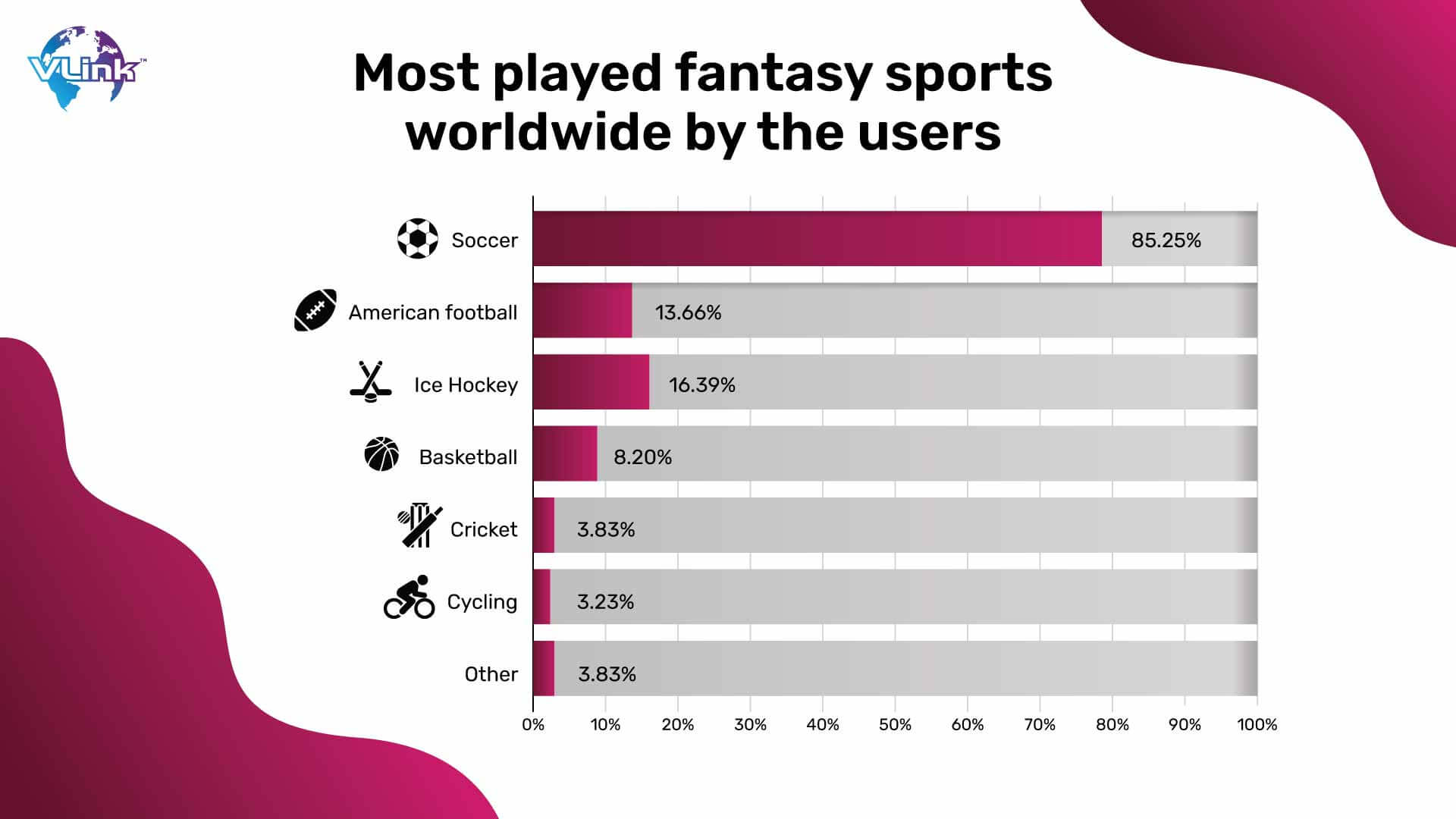 So, if you are ready to level up your business with a fantasy sports app then it is the right time! But before we hop on to the mobile app development process, let's have a look at the crucial features that make these apps unique.
Key Features of a Fantasy Sports App
Intuitive user interface: Make sure your app is simple to use and navigate so that users may feel in charge. A user-friendly design is essential for keeping people interested and returning for more.
Customizable teams & leagues: Allow your users to make their own unique teams and join leagues with other fans and friends. Your users will feel more in control of their own virtual sports empire if you provide more customizing possibilities.
Live score updates: Provide your users with the most recent game scores to keep them informed. They can use this feature to stay informed and maintain the spirit of competitiveness.
In-app transactions: Offering in-app transactions will help your fantasy app audience manage their virtual teams, including editing players, utilize promocodes, and a lot more.
Gamification: By including gamification components like incentives and achievement systems, the app will gain some fun and excitement. This will keep consumers interested and returning for more.
Once you know which features will help you create a business-friendly fantasy app, you're ready to build one for your targeted industry.
Practices to follow for user experience (UX) design
Design and user experience are equally vital to the creation of wonderful fantasy sports applications as the functionality itself. After all, you want users of your app to have a memorable and pleasurable experience.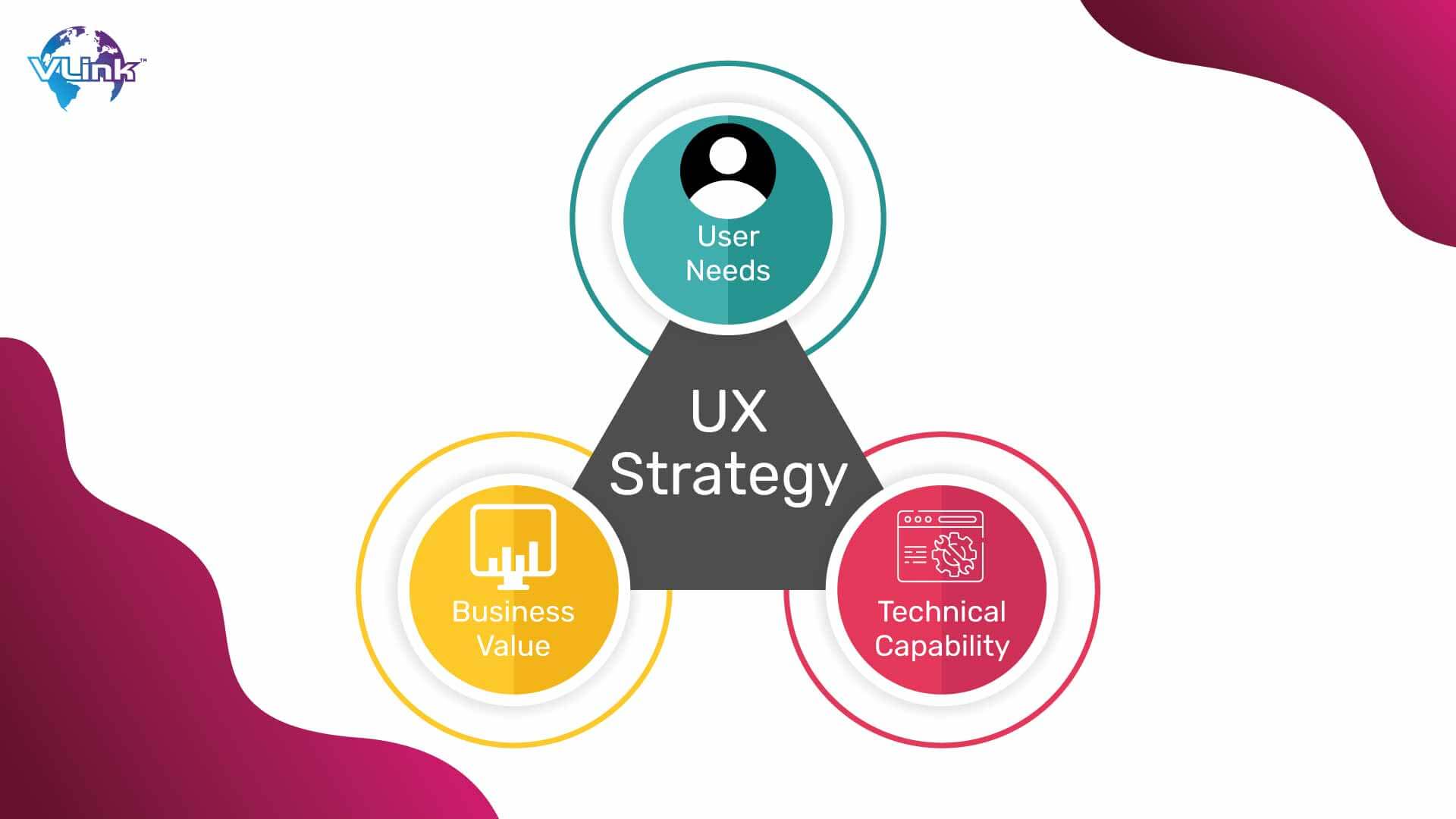 Here are the key considerations for building an enticing UI/UX design for your fantasy app:
Visual appeal: Add eye-catching visuals, colors, and icons to your app to make it more appealing to the eye. Users should be able to quickly understand the purpose of your app and be motivated to download it.
Flexible & smooth: Simple and straightforward navigation will help your users quickly access the information they're seeking in your app. Make it easier for consumers to locate what they need by using clear, short language and straightforward navigation choices.
Mobile-friendly: Your app must be mobile-friendly because more and more people are utilizing their mobile devices to access the internet. Make sure it functions and looks amazing on all gadgets, including tablets and smartphones.
Details matter: Pay close attention to the little details when designing your app. From the loading times to the way animations look and feel, these details can make a big difference in the overall user experience.
Feedback from users: Finally, make sure you're paying attention to user feedback and using it to make improvements and updates to your app. Your users should be at the heart of your design and UX considerations, and their feedback will be crucial in helping you make your app the best it can be.
Technology Stack for Fantasy Sports App Development
When it comes to building a fantastic fantasy sports app, the technology stack you choose is important as the design and user experience. With the right combination of mobile app technologies, you'll get a fast, reliable, and intuitive fantasy sports app.
Front-end development: This is the part of the app that users will see and interact with. Think of it as the face of your app. You'll want to choose technologies that make your app look amazing and are easy to use.
Back-end development: This is the part of the app that does all the heavy lifting, like storing and processing data, running calculations, and handling user interactions. Think of it as the brain of your app.
Databases: This is where you'll store all the data for your app, like user profiles, scores, and game stats. You'll want to choose a database that's fast, secure, and easy to use.
Infrastructure: This is the "glue" that holds your app together, like servers, networks, and cloud services. You'll want to choose infrastructure that's reliable, scalable, and cost-effective.
Third-party integrations: These are tools and services you can use to add extra functionality to your app, like analytics, payment processing, and social media integration. You'll want to choose integrations that are easy to use and add real value for your users.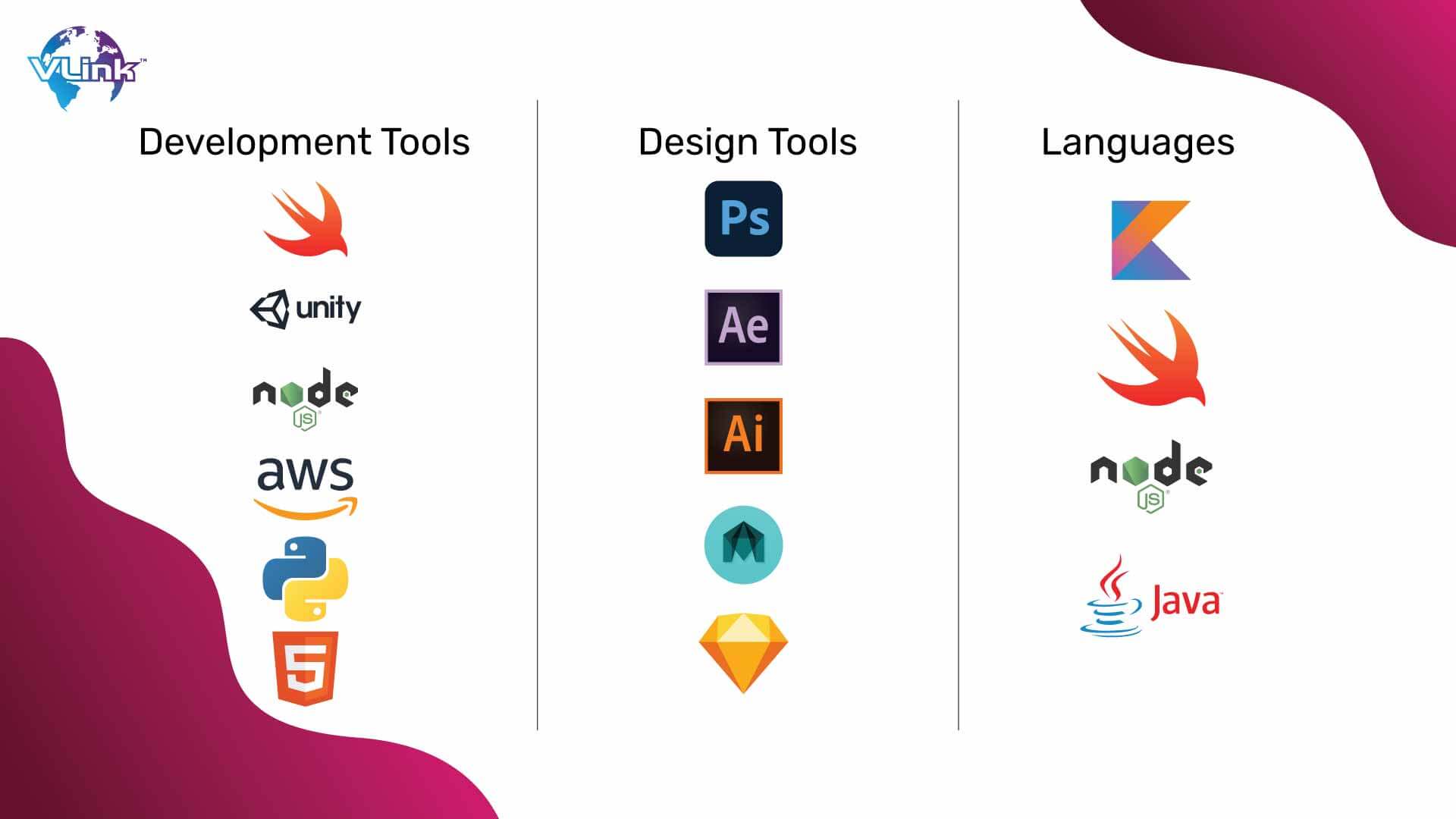 Cost of Fantasy Sports App Development
When it comes to building a fantasy sports app, one of the most important questions on your mind is probably "How much is this going to cost me?" It's a valid concern, but don't worry! We're here to help you figure it out.
Hourly Rates for Development Teams:
This is one of the biggest factors that affects the cost of app development. Different countries have different hourly rates for dedicated development teams, and you'll want to choose a team that's affordable and experienced.
The more features and functionality you want in your app, the more it's going to cost. So, make sure you have a clear idea of what you want your app to do before you start development.
Design and User Experience (UX):
A well-designed and user-friendly app will cost more than a basic app with poor design. So, if you want your app to look amazing and be easy to use, be prepared to invest a bit more in design and UX.
Third-Party Integrations:
Using third-party tools and services can add extra functionality to your app, but it can also add to the cost. So, make sure you're choosing integrations that are worth the investment.
Don't forget about the cost of maintaining and updating your app after it's launched. You'll want to budget for these ongoing expenses.
By considering all these factors you can get a clear picture of how much fantasy sports app development can cost. To give a rough estimate, the cost of developing a fantasy sports app for iOS and Android can come to about $35,000 to $45,000. You can get an accurate estimate by approaching a fantasy sports app development company.
Conclusion
And there you have it, folks! We hope this guide on the cost of fantasy sports app development has given you a clearer understanding of what to expect when it comes to budgeting and cost management.
So, whether you're a seasoned fantasy sports enthusiast or a newcomer to the game, you now have all the tools you need to build the ultimate fantasy sports app. Get ready to embark on a thrilling adventure through the world of fantasy sports app development!