One of the most booming markets in terms of trade is the social media sector. Although there are currently many prominent participants in the field, the opportunity to carve out your own niche grows as new technologies are developed.
Facebook pioneered social media trends by developing online video conferences in 2004. Following that, Twitter and Instagram did the same.
The fact that Facebook hasn't modified its mobile app for a very long period makes other businesspeople worry how they can be as successful as Facebook.
This blog is just what you need if you're an entrepreneur looking for knowledgeable advice on creating a social media mobile application similar to Facebook.
This post will help you alleviate all the concerns into meaningful factors that can help you build a mobile app for your social media brand like Facebook.
An Overview to Facebook App
Let's study the Facebook platform before getting into the technical details.
Facebook is a social networking platform that enables users to interact, publish content, leave comments, and publicly express their likes and dislikes. In 2004 Harvard students developed this social networking site exclusively for use on campus.
But thanks to its enticing qualities, it quickly gained popularity on all US college campuses. Within a few years, Facebook users began to extend outside of college campuses and into various countries, eventually reaching one billion registered users in 2012. Facebook is now the biggest social media network as a result of this achievement.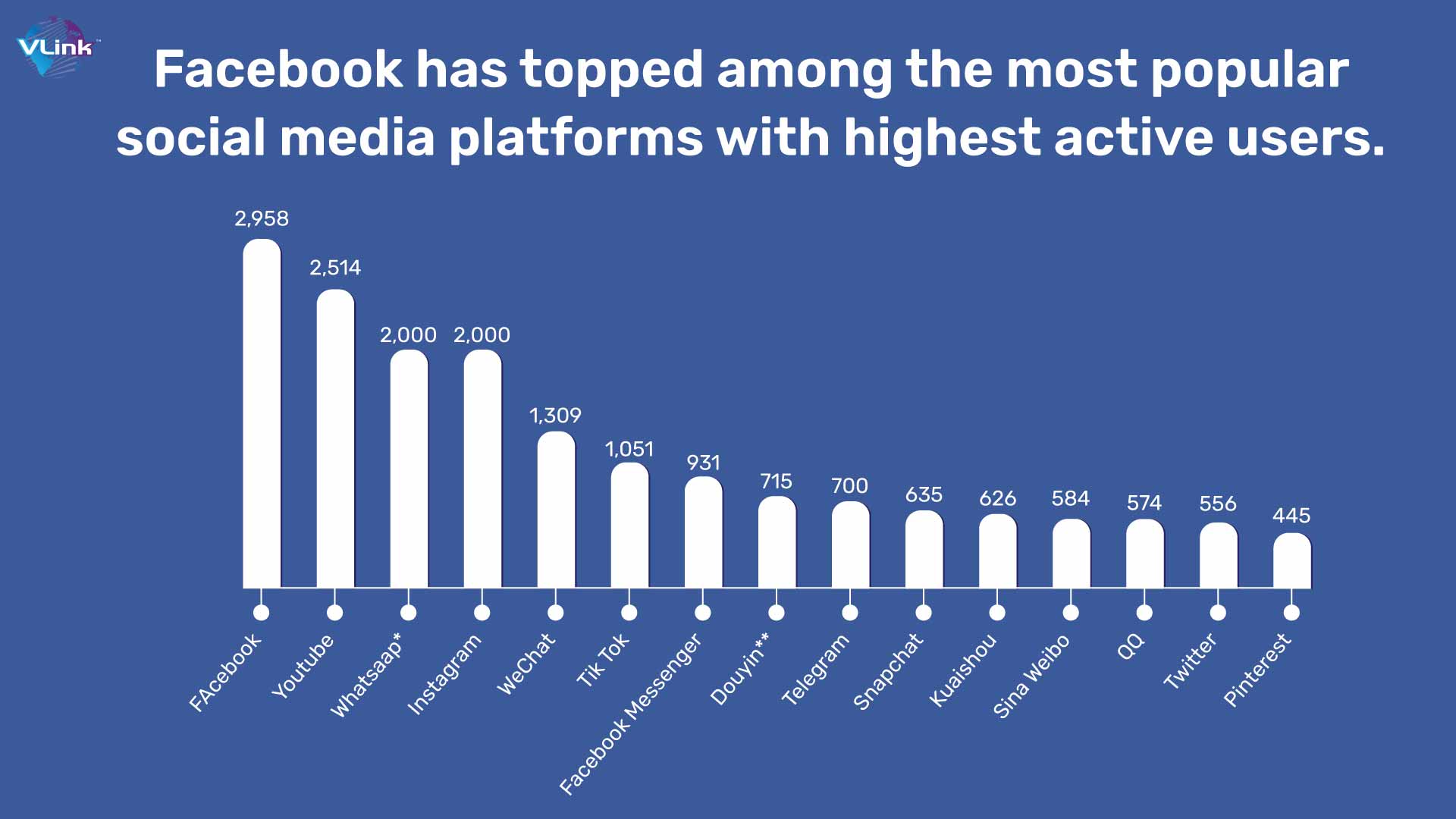 As new features are added to the network, such as the Facebook mobile app, Facebook's growth rate continues to increase dramatically. More than 2.91 billion people are active on the Facebook network each and every month, according to data from the second quarter of 2021 from Statista.
According to the same survey, more than 3.51 billion individuals use Facebook, FB Messenger, WhatsApp, or Instagram on a regular basis.
Facebook was also the third most downloaded app for 2020, according to Apptopia statistics. Additionally, according to their figures, 540 million people worldwide downloaded the Facebook app in 2020.
Benefits of creating a social media app like Facebook
In the world of social media, Meta Platforms are clearly in charge. But there is plenty of room for fresh, creative ideas because the market is always expanding. Making and releasing an app similar to Facebook may thus have a number of benefits.
For instance, there is a large need for social applications, and it is simple for these apps to generate traffic and money. By creating your own social networking app, you could also guarantee the advantages listed below:
Connect directly with your audience
A social media and networking app may help you connect with others, whether you're making it publicly available or for a niche group of users or community members. They will have direct access to your platform thanks to this, which might help you establish a connection with them.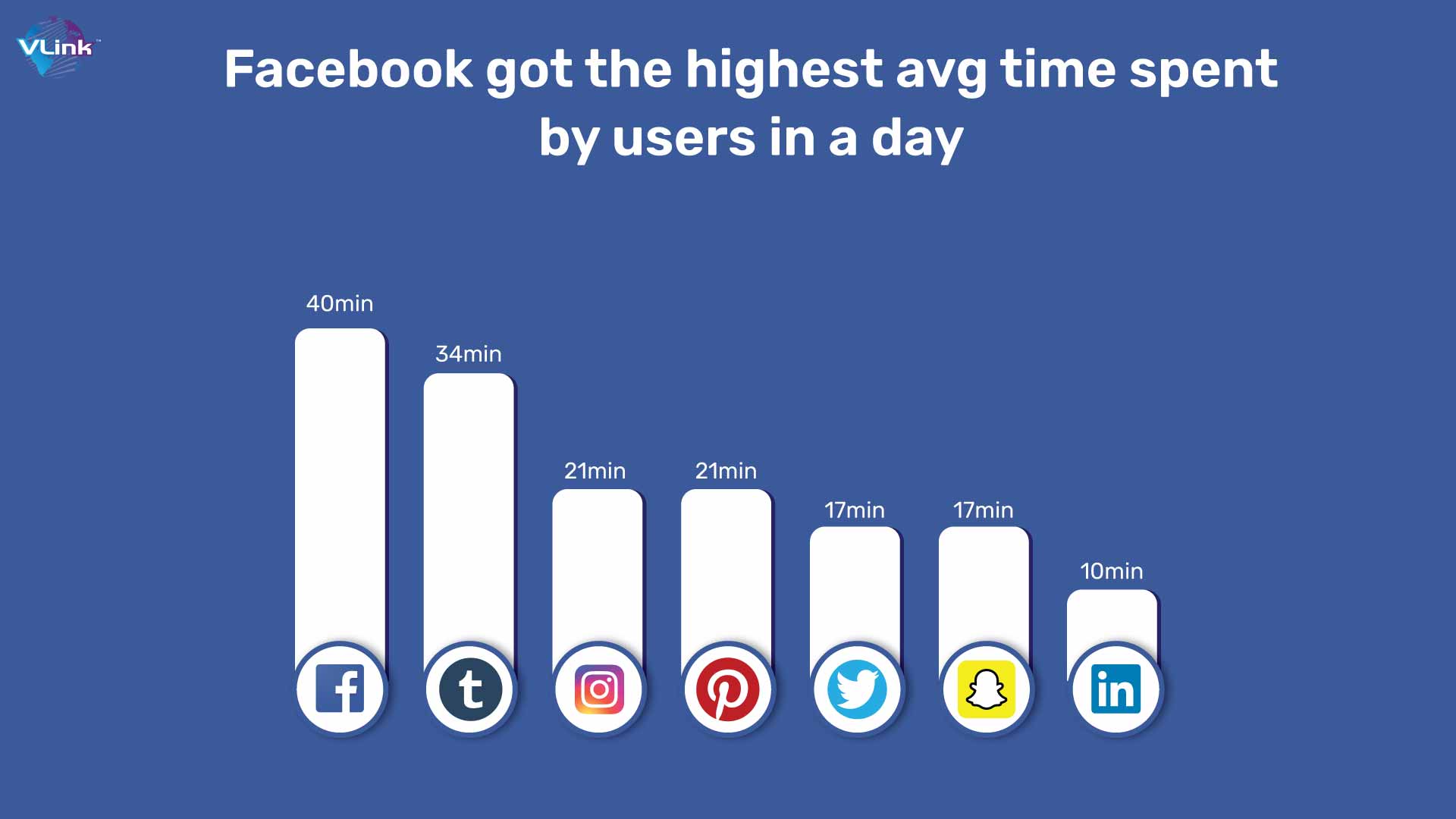 Boost SEO and increase traffic
Users who use Facebook-like apps are motivated to create content. It is common knowledge that unpaid branding initiatives can sometimes be more advantageous than user-generated material.
Consequently, a social media app may support your SEO and branding efforts while also bringing in repeat visitors. In the end, this causes the customer base to grow and the number of conversions to rise.
Collect better data and insights
In this digital era, data attains a precious value, and apps like Facebook encourage users to share a wide range of data and information, including demographic information, personal information, work information, likes and dislikes, and more.
This provides you the authority to gather user information and insights and utilize them to improve business operations and open up new prospects.
Nearly all businesses nowadays use social media channels to market their brands. Facebook is the same. In actuality, advertisements provide for the lion's share of Facebook's income. You may profit from displaying relevant and well-targeted ads to your audience by launching your own social media platform, which can help you tap into this source of income.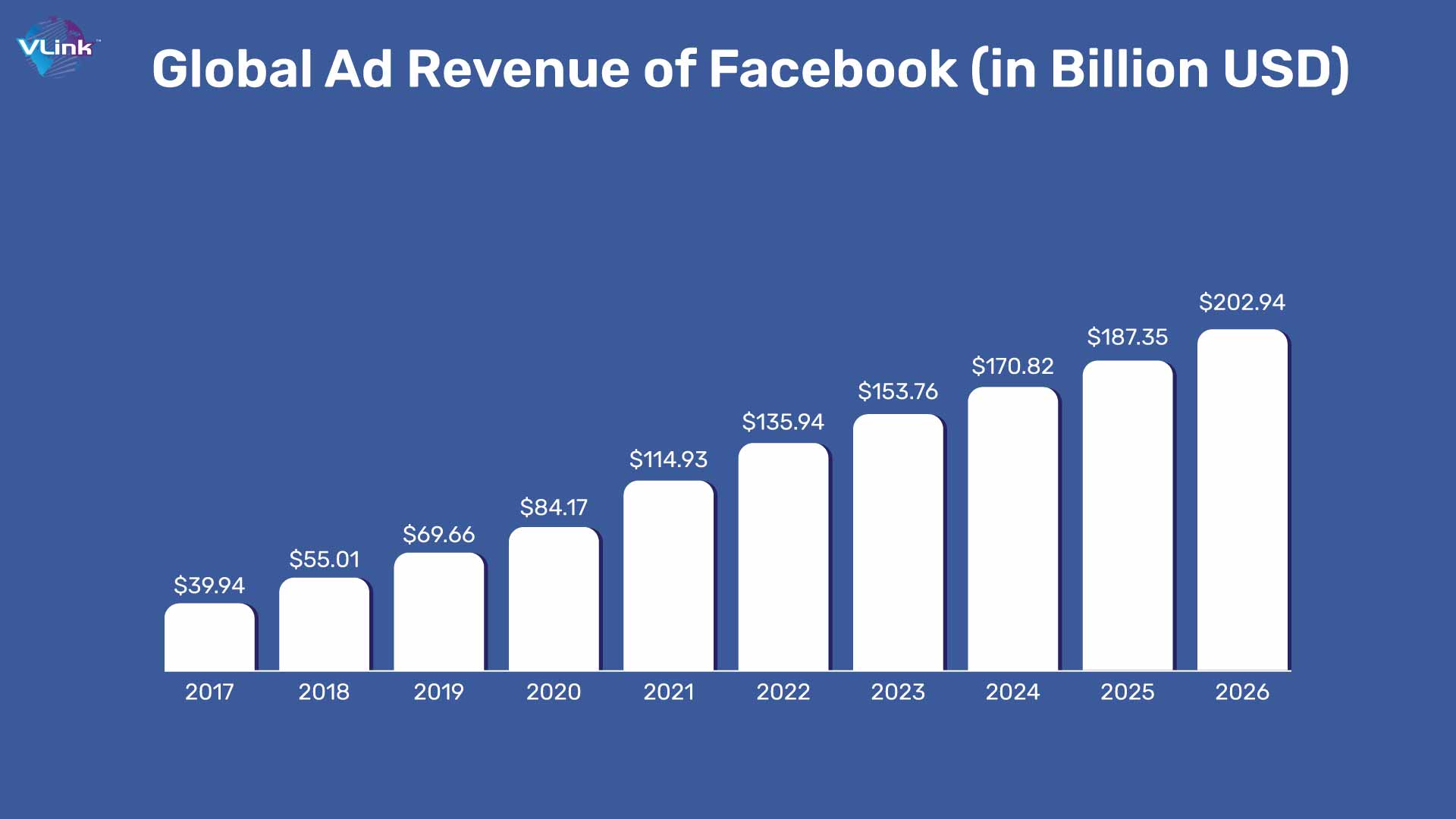 Steps to Creating Social Media Apps like Facebook
There aren't any ideas that apply to all situations and assure success. However, there are certain things you may do to speed up the mobile app development process. Have a look.
1. Find and list your goals
Every initiative and activity require research. Do significant market, competitive, and audience research beforehand. Make a list of your objectives and vision, then talk to your stakeholders about them. Hence, you need to figure following questions:
How will your social media app compete?

What challenges do you need to overcome?

What will be key USPs (Unique Selling Propositions) of your social networking app?

Who all are included in your potential users?

Are you making the app global or location-specific?
By getting your answers right to the above questions, you'll be able to create a better plan for the project and acquire the necessary resources. Only proceed with the technical duties when your expectations are clear and reasonable. You could waste your money if you lack vision.
2. Select the necessary features
Listing some key features is the first thing you should understand about creating an app similar to Facebook. What we're talking about here are things like user interface design, prompt alerts, a customized news feed, file sharing, communications (like Facebook Messenger), security, and appropriate narrative. Here is the list of must-have features in a social media app like Facebook:
Customized interface: Put your effort into making a straightforward yet elegant user interface that improves usability. It should be simple for platform users to sign up and access the app.
Push notifications: Including a feature that makes it possible for users to receive instant alerts for the features they choose may significantly improve user experience.

Push notifications are a good way to increase engagement and revenue

for brands as well on social media apps.

User profile management: The capability to make significant changes to the profile from the app interface can draw new users and keep current ones. It's crucial to provide app users a positive experience if you want to keep them using your platform.
News feed updates: The user may access the most recent news updates by using the news feed function. Additionally, think about implementing private, group, and public chat options.
File sharing functionality: Social media programs now include the ability to share audio, video, and picture files. Your Facebook-like app should have stickers and emojis as they are also increasingly popular.
Personalization: This feature will allow users to handle their friend list, customize connections, creating pages and groups and a lot more.
Messaging Feature: With their large user bases, Facebook Messenger and WhatsApp have shown that consumers are quite interested in instant chatting. Therefore, including instant messaging capabilities within your social networking platform will raise user engagement. Nowadays, the majority of IM programs also provide file sharing capabilities.
3. Set up the frontend
The application's usefulness is significantly influenced by its light, beautiful, and highly functional aesthetics. However, you may choose between web app development, native, or cross-platform applications.
Native ones are created specifically for a single OS platform. For the optimal user experience, they take advantage of platform hardware. The advantages include quick and high-quality work, independence from an online connection, and lovely aesthetics.
Web-based solutions are restricted in their functionality since they don't get that far into the OS. Advantages of desktop analogs are their low cost and quick manufacturing rate. You end up with a website that can be accessed on a phone, laptop, or tablet as a consequence.
4. Design the Landing Page
A landing page (LP) is a brief advertisement that highlights the benefits of a product. A person has to understand what it is about if they wish to use it. Additionally, it aids in the promotion of your business. That implies that anyone may conduct research to confirm the legitimacy of your campaign. The developer and the objective of innovative solutions are also mentioned.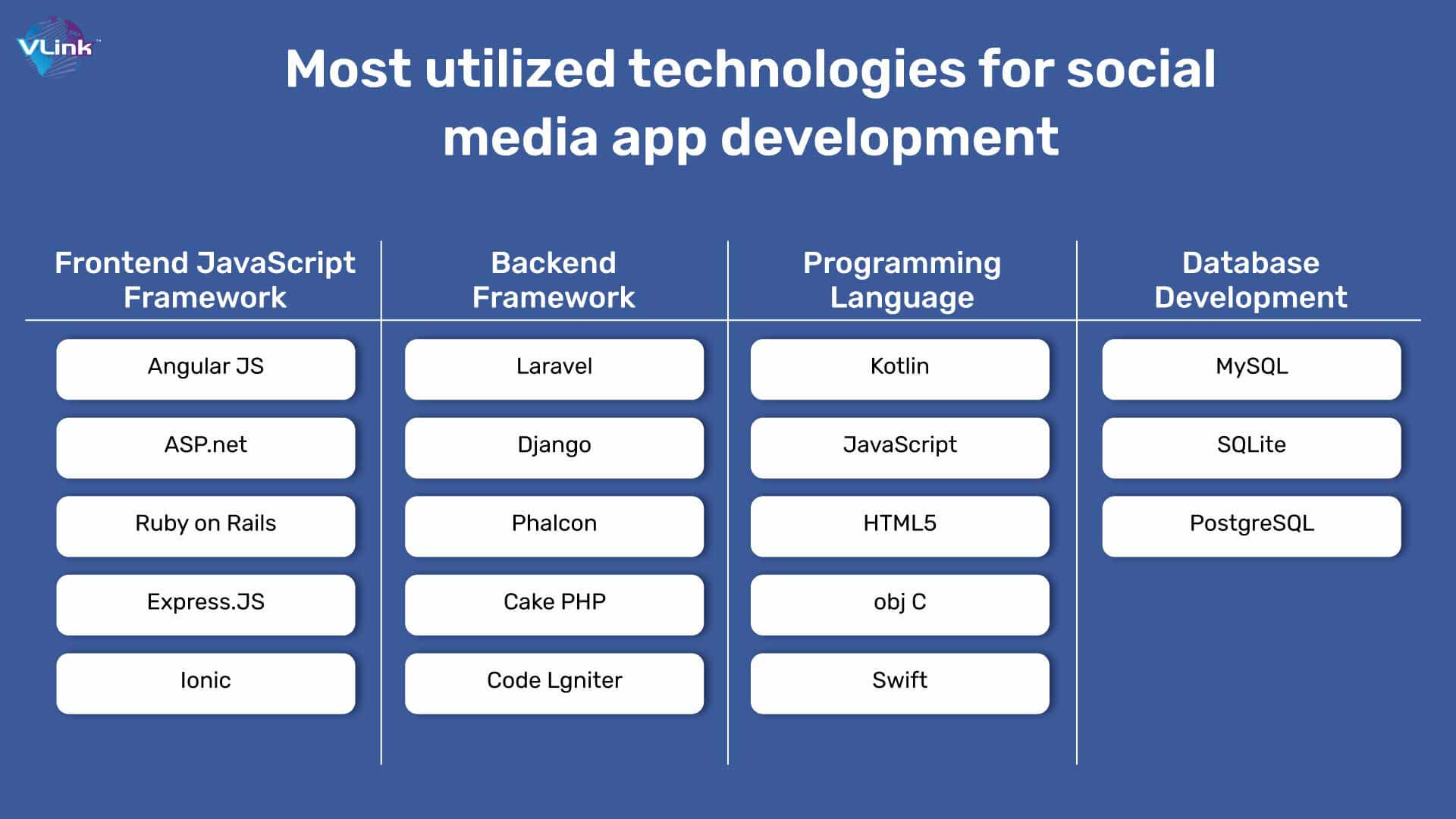 5. Building the backend
Any completely built software looks good from the frontend, but the reality stays within the backend. Because this method is still used for a sizable chunk of social networking app development. It manages laborious tasks including creating APIs, creating business rules, and receiving or containing information.
Hire the backend developers, create it from scratch, or use a Backend-as-a-Service (BaaS) platform. The first choice entails the use of tools for code creation and the insertion of specified building elements. This approach gives you quick access to the results of your effort, but it offers less flexibility and a more rigid design.
The second option requires more work, but there is greater room for innovation and presenting something fresh.
6- Establish an App Analytics Dashboard
Because it offers you access to crucial information that let you enhance your app, your app's analytics are essential to your app development project. You need to monitor your mobile app because of this.
You may view user behaviors while using the program by using the analytics dashboard. The conclusions drawn from these data enable you to enhance current features, introduce new ones, and get rid of those that turned out to be unnecessary.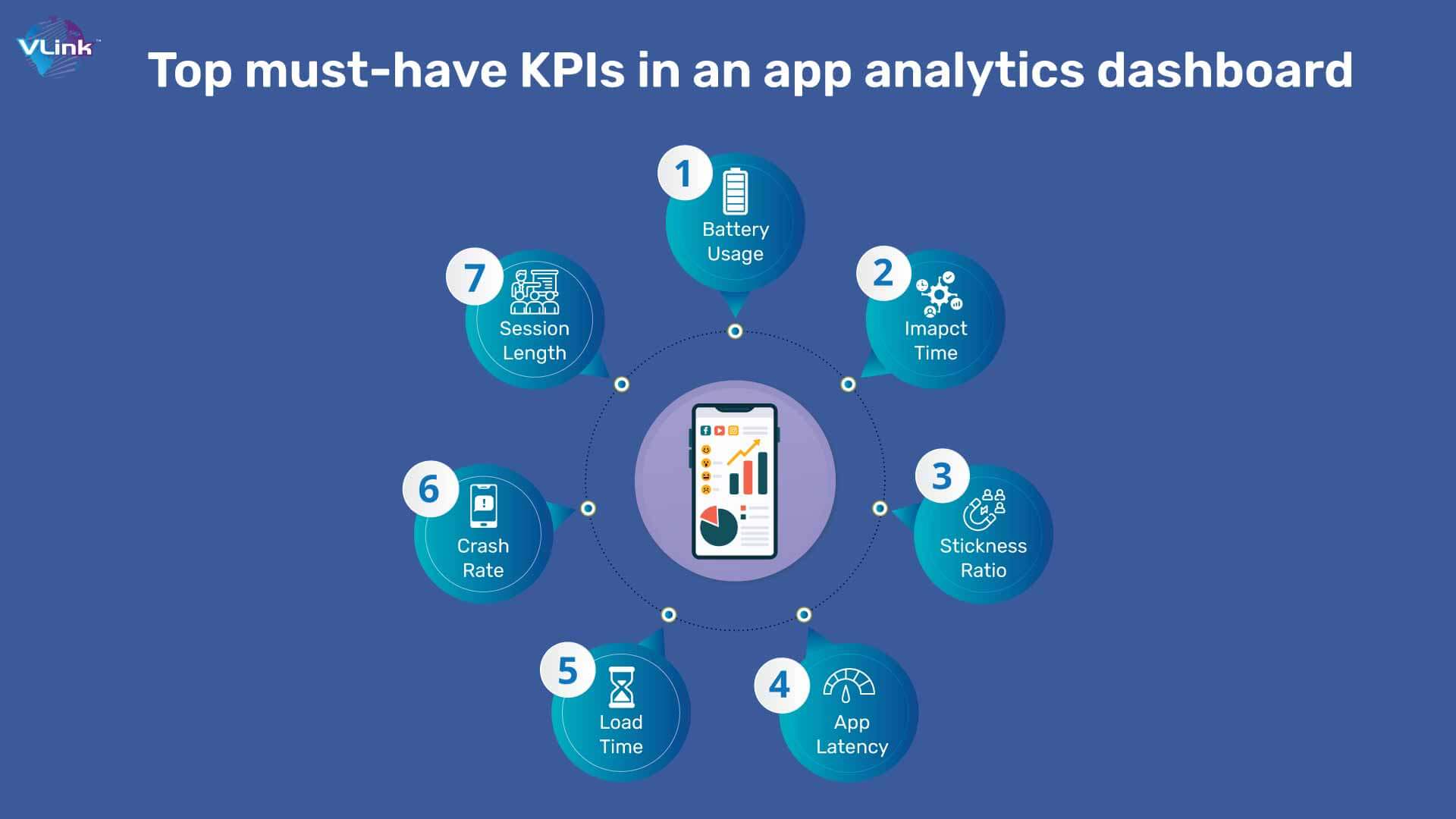 Analytics also assists you in tracking your goals, which is a crucial role. It provides important KPIs (Key Performance Indicators) including the quantity of downloads, the number of active users, the amount of money, and many more. The finest resource for app optimization, in my opinion, is the data collected from your live application.
7. Deploy & launch
The journey's conclusion depends on the approval of app's upload on marketplaces. Please take care of all the legal aspects of manufacturing before that, though. The Privacy Policy and Terms of Use should be developed. Trust specialists with that; purchase a finished document sample; modify it for your situation; or seek out a trained individual to accomplish this task.
Putting some images of the user interface and uploading the app's metadata, an APK file, and an engaging description will all it takes to register your app. Try to be patient; a search robot may take several days to recognize a new item.
On the other hand, the App Store has several challenges. A legal person must wait up to two to four weeks to register. A common user should be able to register immediately.

How VLink can help with social media app development like Facebook
You must take into account every small element while building a social media app like Facebook. There are several mobile applications available nowadays. It's crucial to produce something distinctive and appealing.
Everything is important, including the typeface, server-end support, and icon design. You must develop a product that is more likely to address the problems Instagram users are having.
Feel free to get in touch with VLink if you want to develop a social media app for your brand. We are a full-cycle app development team that will assist with creating desktop, mobile, and online applications from ideation to release. We have been in business for 10+ years and employ 500+ experts. In order to help you realize your ideas, we will happily provide our knowledge.