Digital transformation is vast and expanding more towards advancing enterprises. With real estate becoming one of the most anxious to adopt digital trends, several industries have used their high tech prowess to take advantage of this wave.
Digital transformation process has become an essential element of all businesses that are trying to survive, boost their bottom line, and win the customer's loyalty as we move through this rapidly changing technology world.
The real estate sector has already started implementing modern technologies and tools in order to become more effective and advanced by 2031, when it should reach an estimated value of $4,923.3 billion. We will take a look at how the real estate sector can benefit from Digital Transformation, understand what technologies and tools are being used to do so, and find out some of the more prominent examples of its use.
Why is digital transformation in real estate important?
Businesses are capable of resisting anything, save for digitization. By 2027, the global market for digital transformation is expected to be worth as much as $1,548.9 billion and all sectors will need to move completely from traditional working models into digital ones.
The property sector is in line with this trend, beginning to replace its outdated legacy systems with new emerging technologies like real estate app development that are at the forefront of innovation. In commercial and residential real estate companies, this has allowed for innovation in processes and staff as well as reinforced the industry 4.0 revolution.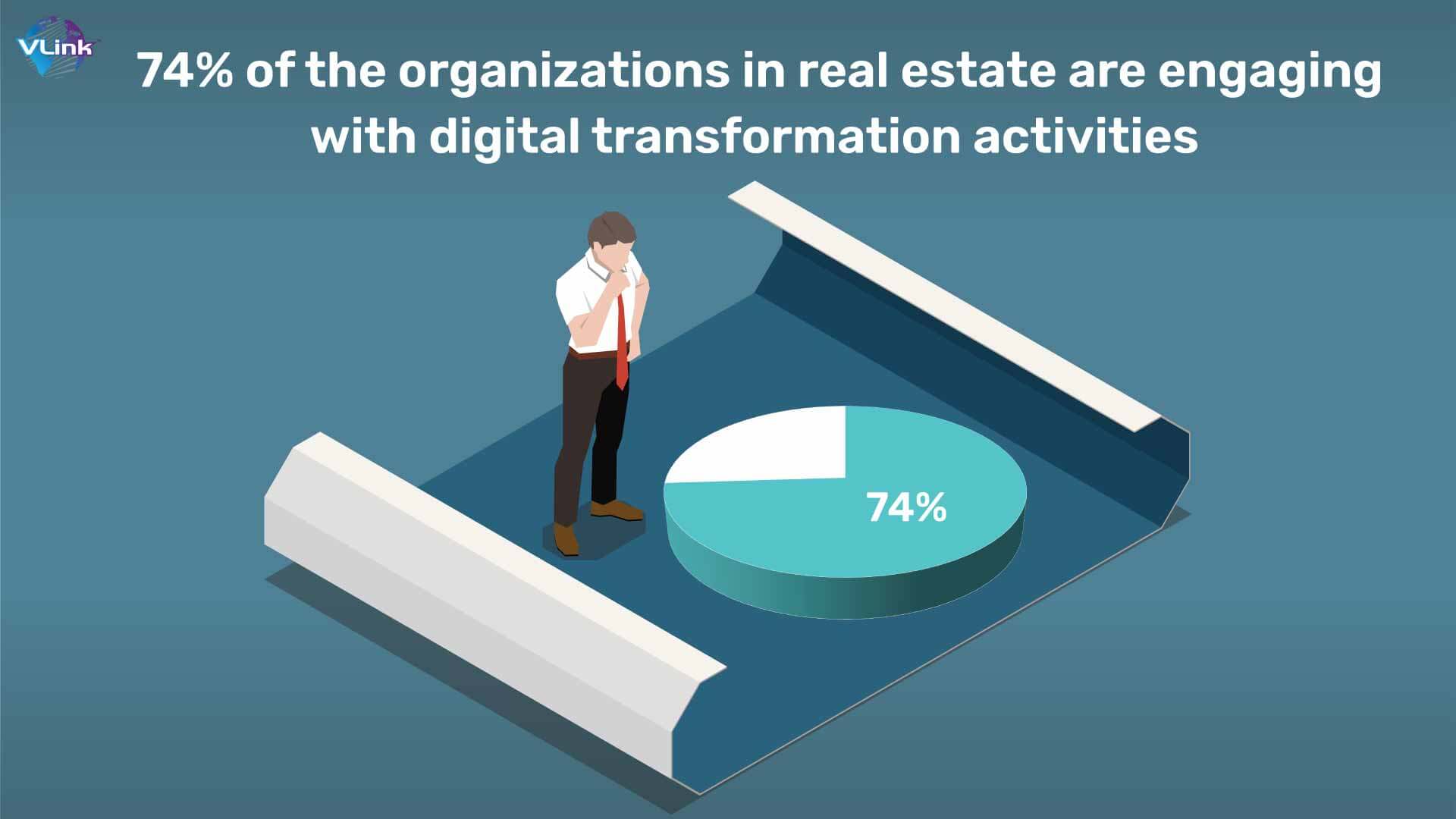 In today's market, in order to maximize return on investment, enhance operational efficiency and satisfy the ever changing needs of their clients, real estate businesses have been very much investing in technological demands and organizational adaptations; this trend is set to continue.
Now let's move on to the core digital transformation elements that are making the real estate sector more advanced and smarter.
6 Real Estate Digital Transformation Elements
The process of buying or renting a home can be painful and complicated for everyone who's ever done it. This journey is always designed to be simplified by digital transformation. A real estate app having features like virtual touring and video sharing features will fulfil buyers' expectations.
This will allow the real estate agent to record a home tour once and send it via an online link to potential buyers. In adapting to social changes, it is an excellent example of how businesses are raising the quality of humans' experiences.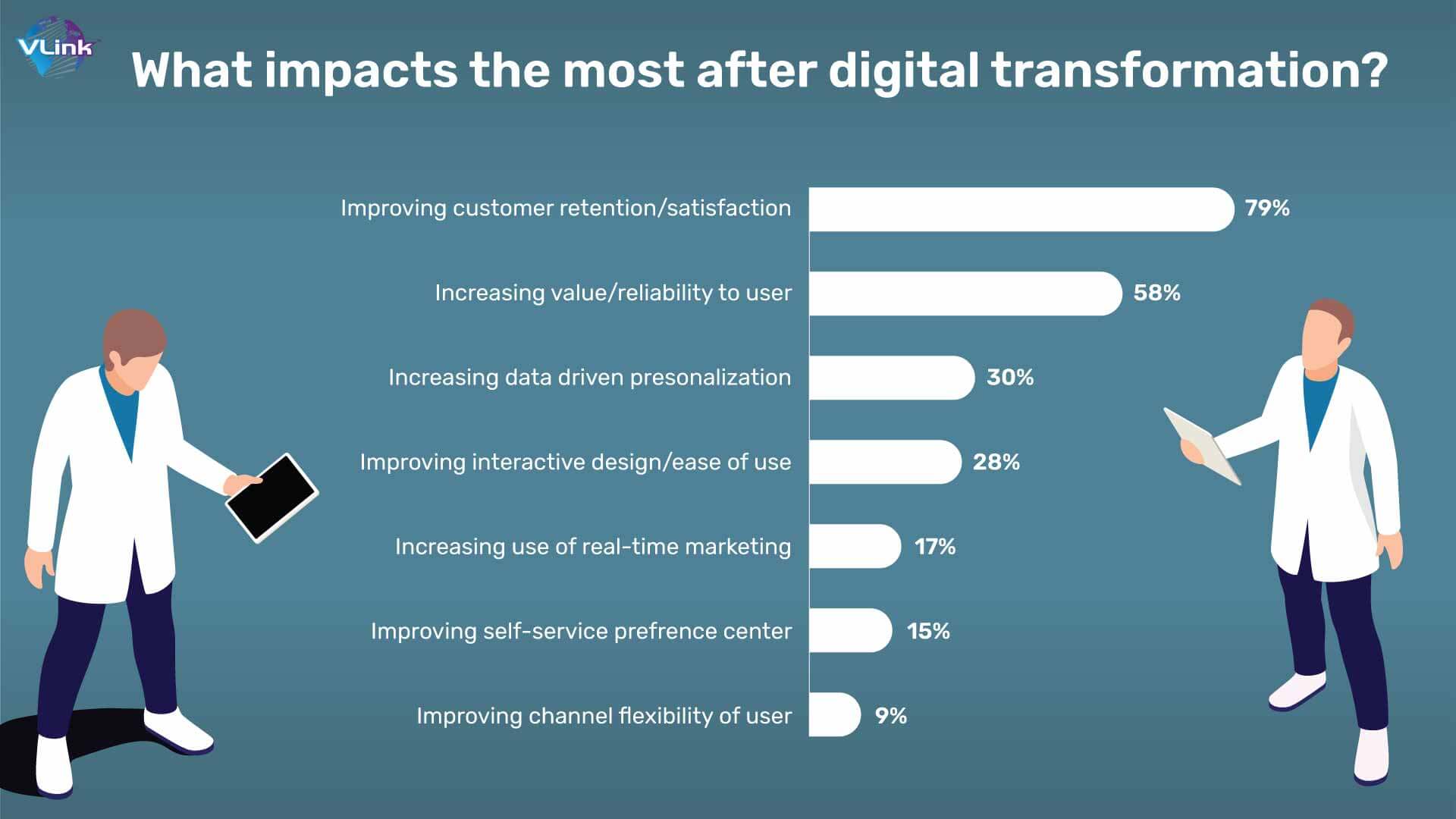 The future of real estate depends on digitalization to deliver a unique, personalized customer experience that promotes meaningful interactions, collaboration and productivity.
For instance, a realtor's app with features for doing things like ordering housekeeping, grocery delivery, and other concierge services can elevate the experience of buyers.
By developing an application that enables residents to avail themselves digitally enhanced concierge services, the app will illustrate how a single shift in technology might improve real-time relationships.
Digital transformation in the housing sector does not only address buyer expectations but also creates a more effective ecosystem for real estate dealers and agents. Builders, and mortgage lenders.
Online contract generators provide the essential data directly from the customers without in-person contact.
Making a centralized inbox to reduce complexity of sharing the data with multiple users.
Cloud-based development transforms property management systems.
Moreover, new technologies make it easier and faster for staff to perform their work while increasing the likelihood of a satisfying work life balance because more people are working part time or as freelance workers.
The algorithms are driven by big data. Another important element in the digital transformation of Real Estate is to use better data. Based on location and price, many people are deciding what kind of property they're buying.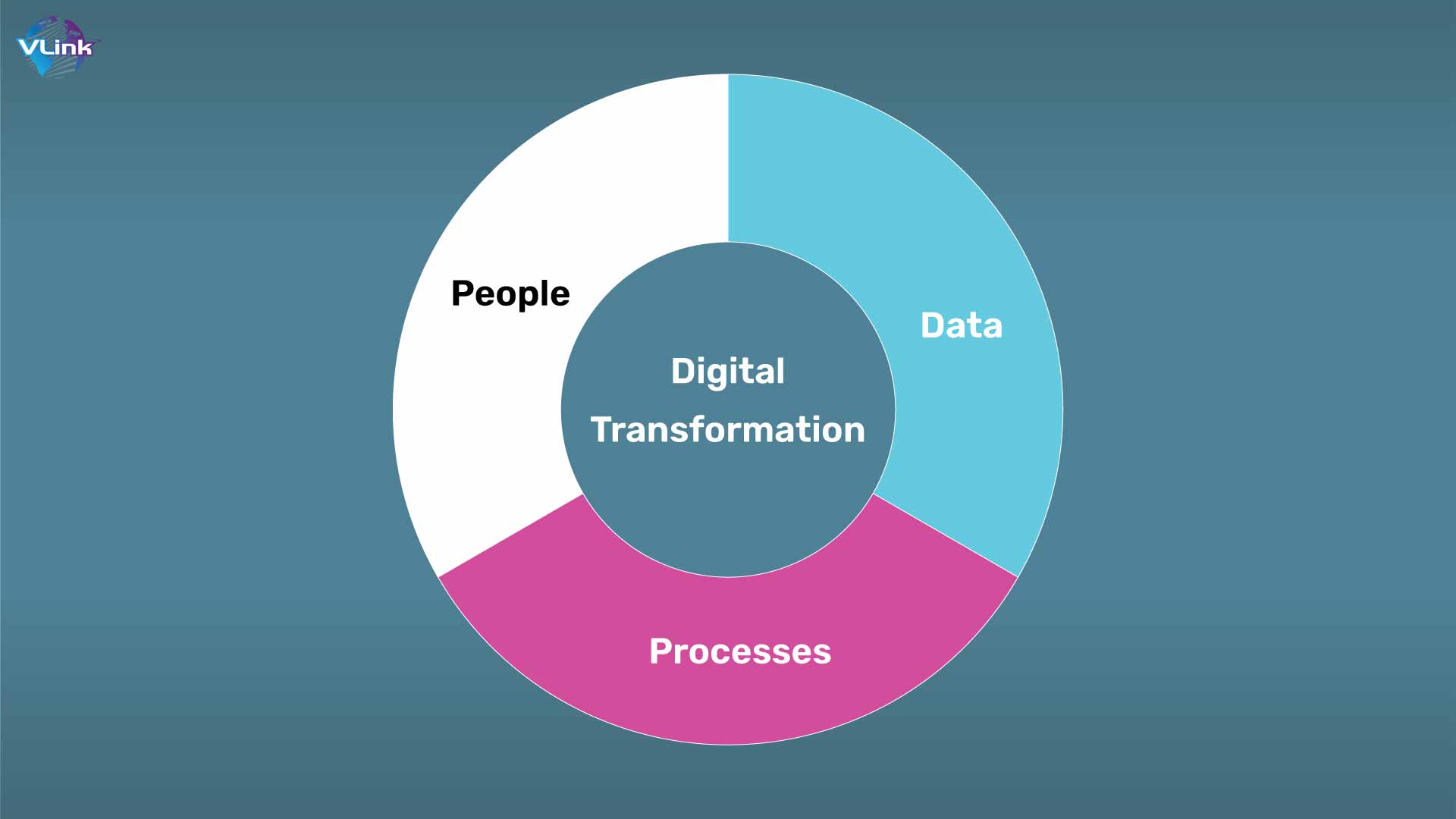 Users access information on the crime rate, future infrastructure projects and potential risk to the environment in an appropriate area by means of timely data insights. It helps people make more educated and data driven decisions because of this ability to microlevel information.
To sum up what I've been saying, the final element of digital real estate is more of a summary. The real estate process is becoming more tech-savvy and leading to a seamless experience by means of virtual reality home tours, cloud based applications, smart contracts, and big data algorithms.
Benefits of digital transformation in real estate
There are numerous benefits for real estate from digital transformation, with the most important being a streamlining of workflows, an improved client experience and journey, more access to data, better decision making and reduced costs.
Real estate companies stand to benefit from faster speed and fewer errors, which results in greater efficiency and more positive outcomes for all parties concerned by shifting mundane and repetitive tasks onto sophisticated solutions based on advances in AI, ML and Big Data.
In the meantime, workers will be able to perform more demanding tasks which require attention and focus on what's important.
Using the incredible capabilities of AR/VR technology, real estate professionals may offer their clients unique experiences such as providing high quality three dimensional tours around residential properties.
In addition, the use of data analysis to better understand customer behavior and preferences will allow real estate companies to offer more tailored services in order to enhance their client's experience.
Trending technologies allow the real estate sector to work more effectively with transparent and reliable data, so it is possible to gain access to critical information much faster.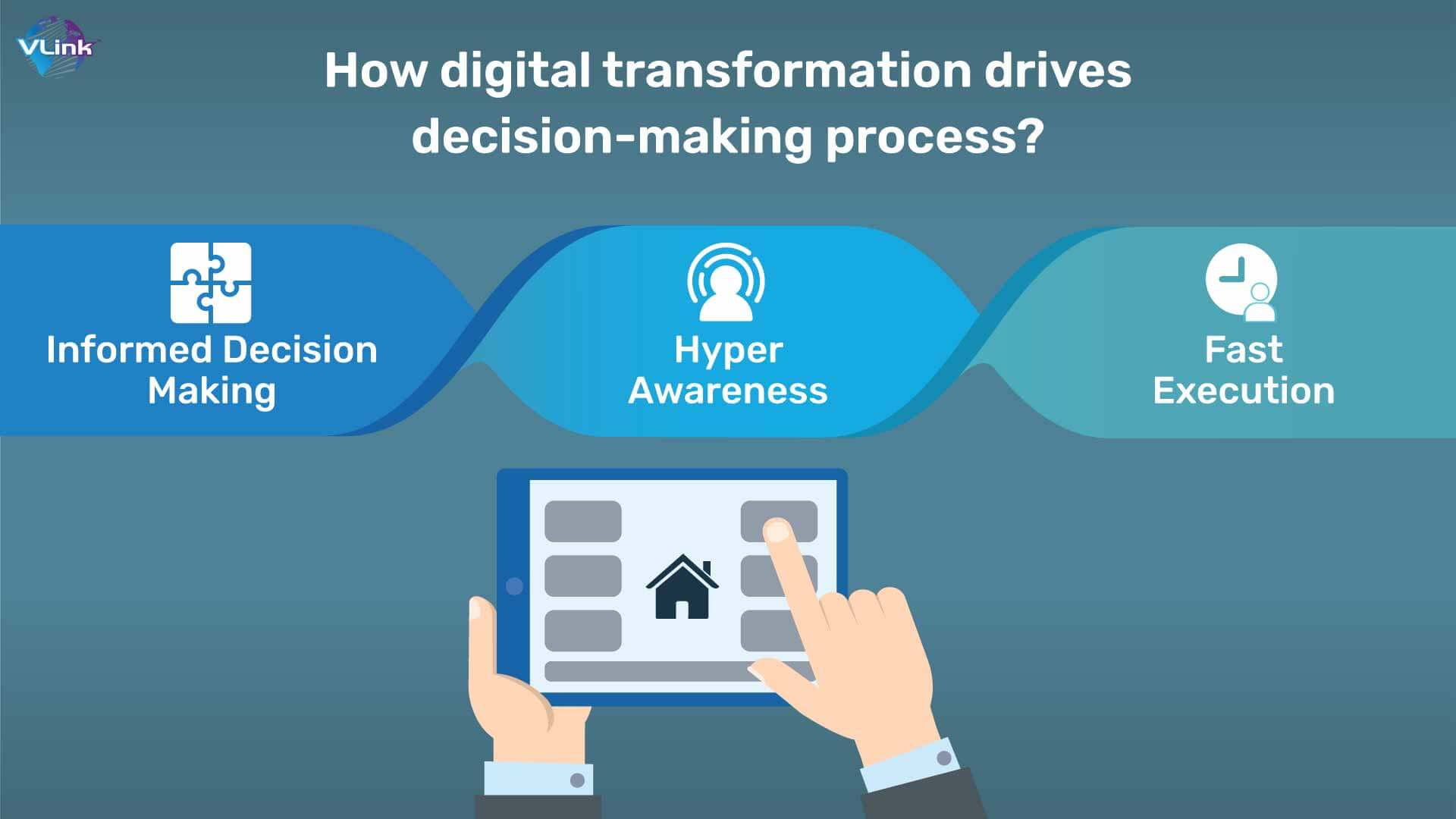 Real estate operators may extract and analyze valuable insights into a number of aspects of their business through the use of novel data mining and analytical tools at their disposal. It focuses on making crucial decisions related to environmental dependencies, urban development and property trading rules.
In order to lower their overheads and production costs, real estate firms can benefit from digital tools that allow them to have more control over their budgets.
Companies will also benefit from considerable time savings that enable them to free up resources and concentrate on core business objectives, through the investment in technology and digitalization of their processes.
Digital trends in the real estate industry
Several technologies have been used in the real estate sector for years. However, the key digital trends and technologies that have disrupted industries are mentioned below.
How effectively individuals can picture a space plays a significant role in the lucrative real estate industry. Buyers had to go to on-site visits to homes before augmented reality (AR) and virtual reality (VR) entered the real estate market. This took a lot of time, and for people looking to purchase real estate in another state or nation, it may even be expensive.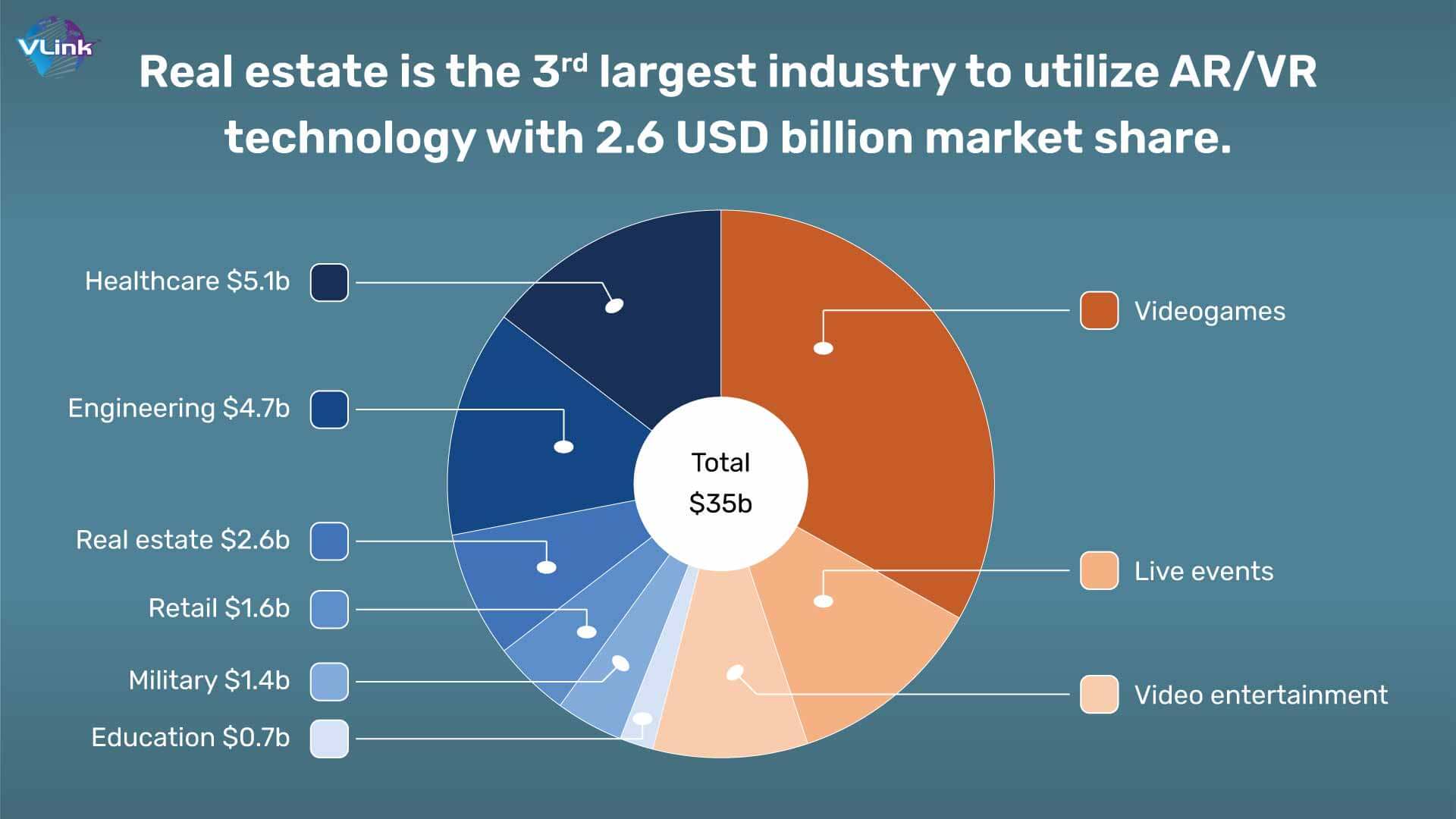 Thanks to these advancements, purchasers may now view a property in 3-D while sitting at their home or place of business. They may rule out a home that doesn't suit their demands and decide whether it merits an in-person inspection without ever having to step foot on the actual property.
Drones are the most recent addition to real estate photography. They will give you a unique perspective of the land and can be applied to any type of listing, which includes homes, apartments, hotels, shopping malls, etc. In addition to multiple overhead map images and 360-degree panoramas, the current drone technology can capture still photographs and video footage.
You will be able to inspect all corners of the property, including some hard to reach areas such as the roof, crawl space, etc., with aerial photographs and video tours. In addition, for commercial tenants who would like to verify the building before they sign a contract, it will help in planning their property.
In order to reduce their chances of catching the virus, the pandemic has taught businesses and customers to work with technology, especially with minimal or no human interaction. This is why AI chatbots have become more and more popular with buyers, particularly the younger generation. In fact, a little over 43 percent of real estate buyers are millennials.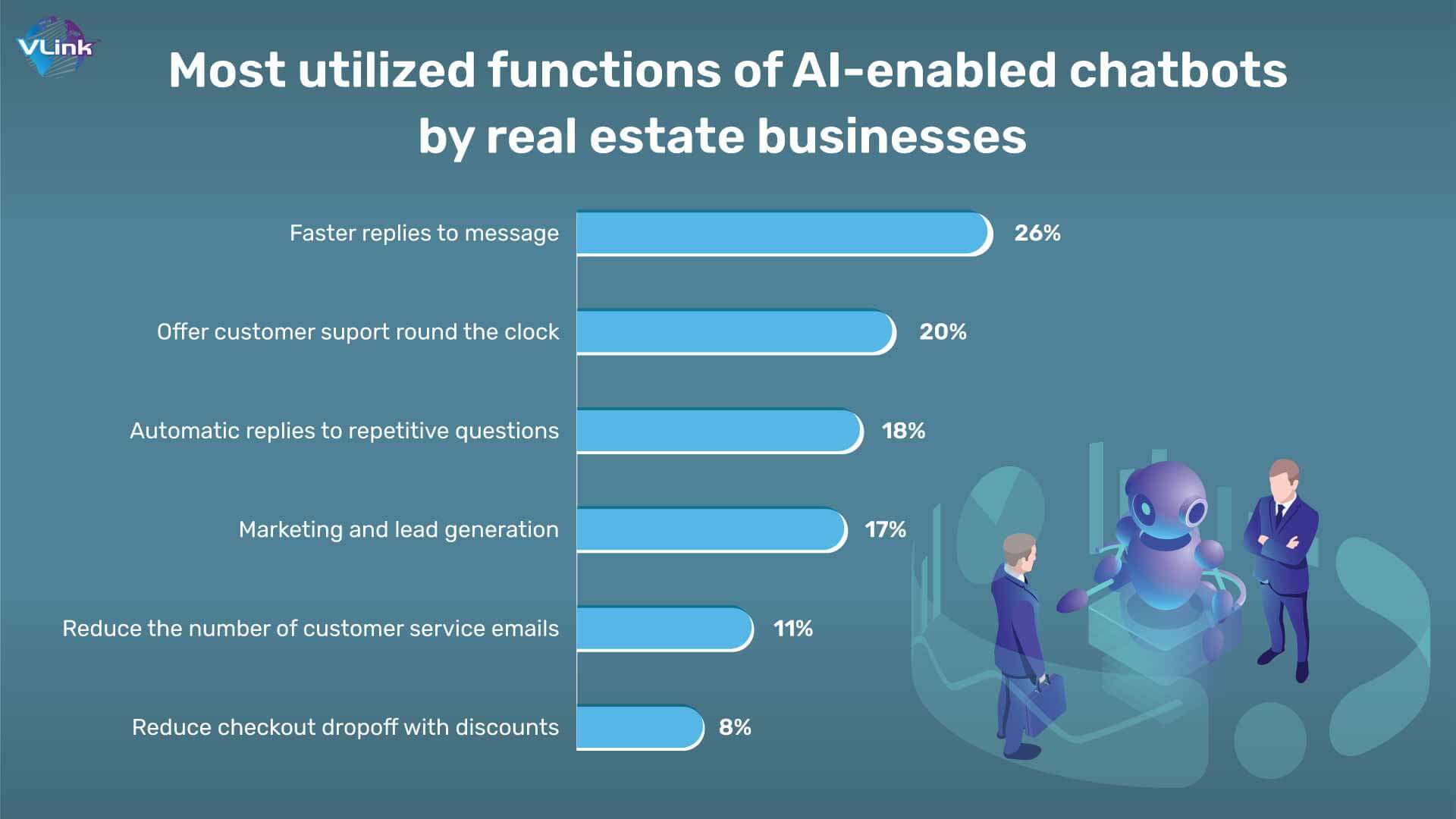 The new agents of customer service are AI chatbots. They are so fast and personalized, they can help clients with a variety of tasks if they're included in the business website for an estate agent. Using a machine learning algorithm, AI chatbots can understand the behavior of customers. Personalized services are provided on the basis of information gathered from ML.
Traditionally, decisions by real estate companies were made on the basis of experience and advice from their agents. In today's world, large data analytics platforms can provide accurate information in time.
By providing real estate companies, investors and developers with an overview of the most promising opportunities and a proper risk assessment, this enables them to make more informed decisions.
Real estate investors have increasingly relied on data to carry out transactions in the last decade. There's been a change in the situation today. Investors now have an opportunity to understand the potential returns and risks of a real estate investment by using big data.
The Internet of Things is a way to connect all sorts of things and make them more intelligent. The IoT's prognostic maintenance, energy efficiency and user friendly lifestyle applications are benefiting the real estate sector.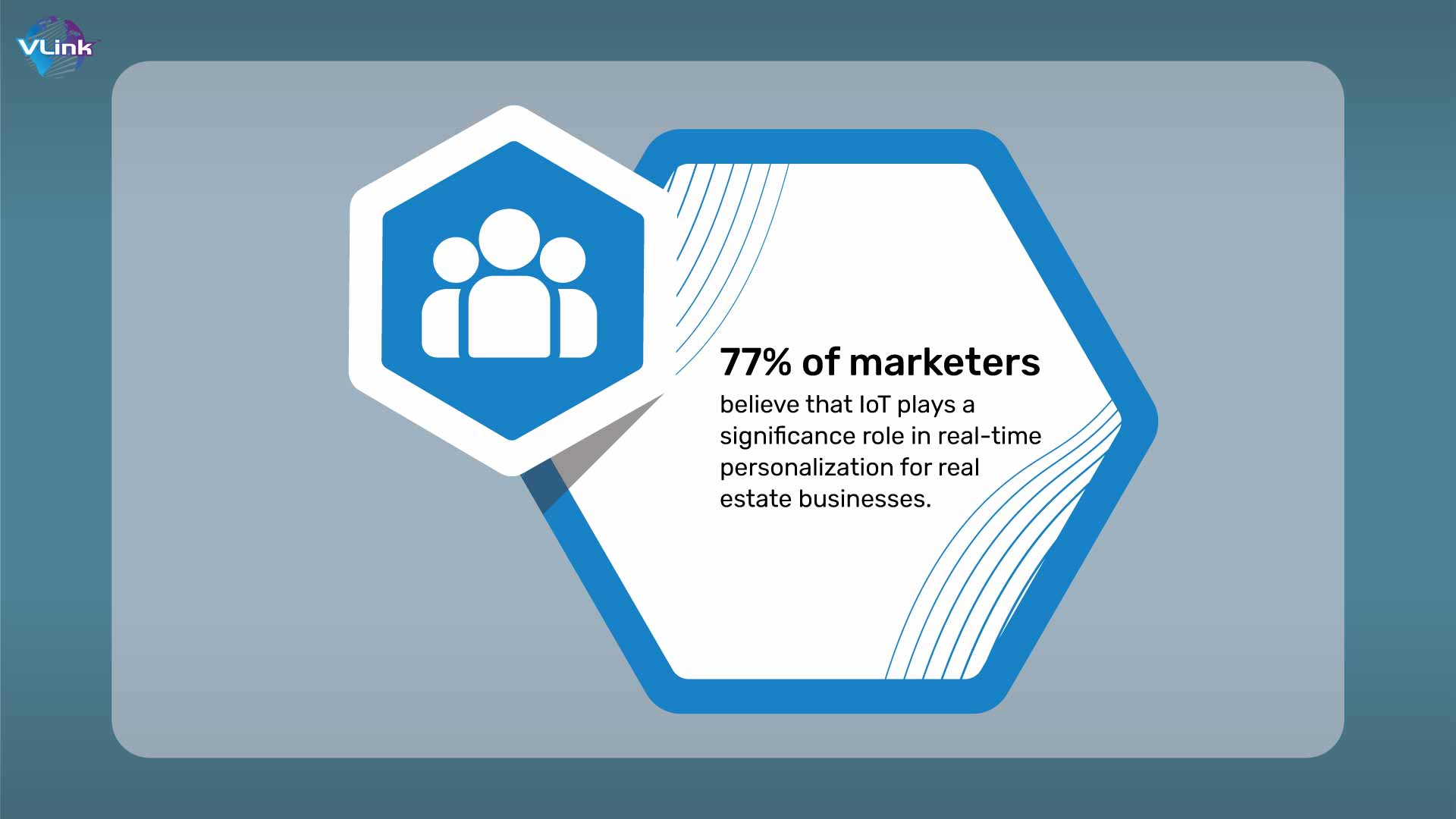 In addition, another use of the Internet of Things that increases property values is smart home devices with integrated sensors. Remote control of "smart thermostats", for example, can be done from your mobile phone.
Smart contracts are blockchain applications (self-executing contracts) that record the terms and conditions between two parties in computer code. The blockchain network is responsible for monitoring all transactions.
A high level and decentralized security is maintained in the production of contracts. Large transactions requiring speed, reductions in costs and protection from fraud are an integral part of the real estate sector.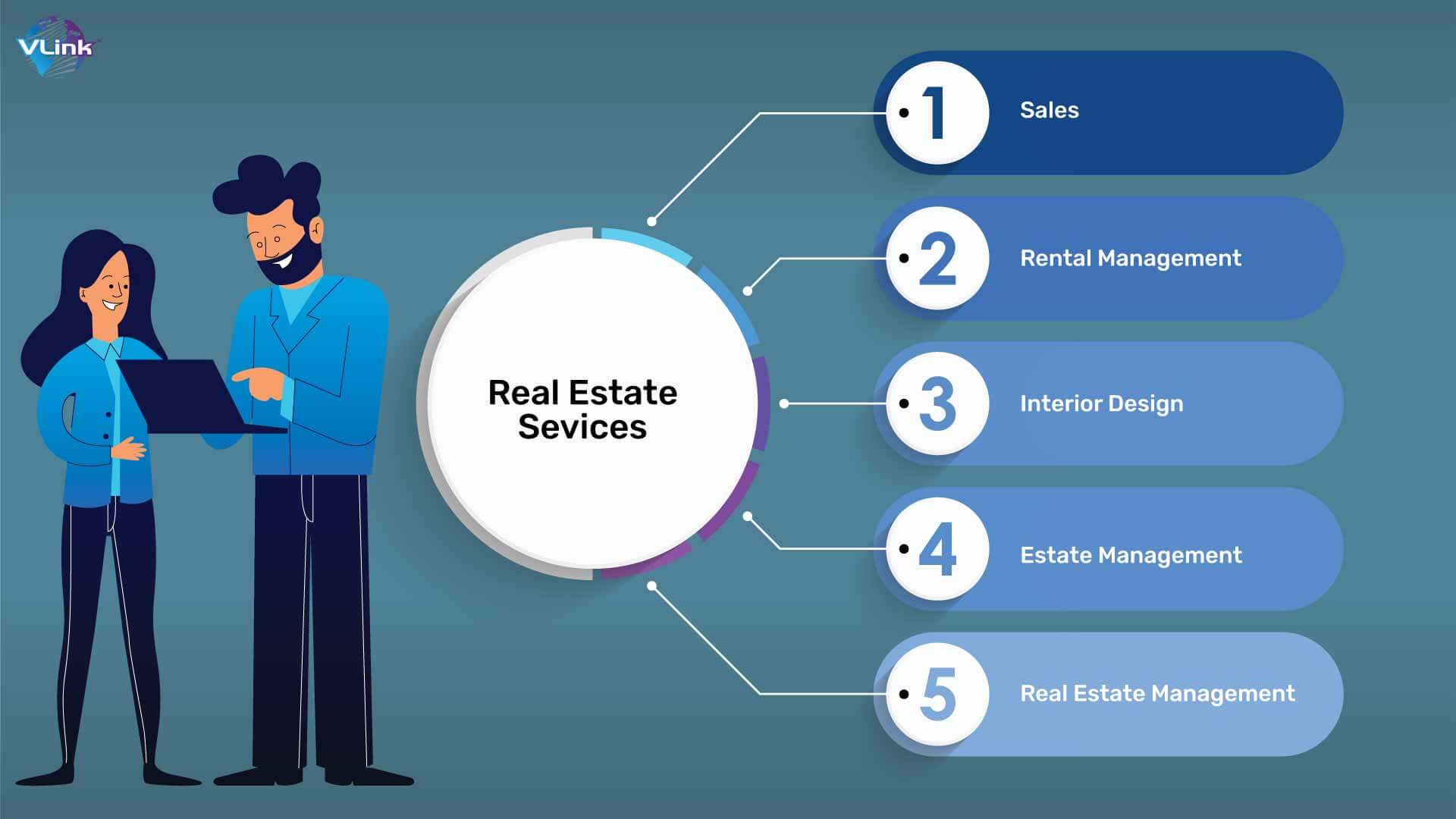 According to Deloitte's 2022 commercial real estate outlook, 75% of respondents claimed building partnerships to deliver new offerings to clients can be seen as real estate as a service. This can help companies expand partnerships and deploy an REaaS model that combines strategy, technology, and data to provide first-class services.

How VLink can help you adopt a digital strategy for your real estate business
Deloitte's commercial real estate outlook concluded that 75% of respondents believe in creating partnerships to provide clients with new services, and can be considered real estate as a service. By using a REaaS model that integrates strategy, technology, and data to deliver top-notch services, this may assist businesses in growing their relationships and enhancing their current ones.
Review your in-house processes
Reviewing your internal procedures should be the first step in the real estate industry's transition to digital technology. You must gather all the relevant data and failures in your present business operations throughout this phase. Select any appropriate visualization tools to assist you in organizing the gathered data.
Identify your company's pain points
Discuss the most significant problems that your organization is now unable to tackle with your staff. This might be due to inefficient asset management, subpar processes, resource wastage, etc.
You may also think about all the important systems your business has, the ones it lacks, and the ones you can merge into one system to address the most pressing issues during the brainstorming workshop.
Start small to make a difference
Prior to implementing digital transformation in your company, try to make little modifications. The haphazard adoption of technological trends, as we have noted, is one of the major obstacles to the real estate sector's digital transformation.
The following steps should be taken if your resources are insufficient to have an influence on company improvements.
Discover how you may benefit from real estate technology trends by exploring the data gathered, getting input from stakeholders, and more. Calculate the technological investment you will make and take the outcome into account.
Consult an experienced software development firm like VLink if you don't have the necessary expertise to complete these procedures on your own. In this approach, our digital transformation experts will provide every necessary solution more quickly or create a solution to handle the unique issues facing your real estate firm.