With the startup gathering remarkable speed in only a few short months, Instagram's meteoric growth reads like a Silicon Valley giant making its mark to rule the world.
Software experts just had eight weeks to create the social media program for sharing photos and videos before it was released in October 2010 for use with Apple's mobile operating system. Facebook (META) bought the business in less than two years for $1 billion in cash and shares.
Additionally, throughout the past eight years, the social network for exchanging photos and videos has given rise to several bizarre things.
Instagram has more than 1 billion members, in part because its parent business is the largest social media network by far and has therefore come to represent online picture and video sharing.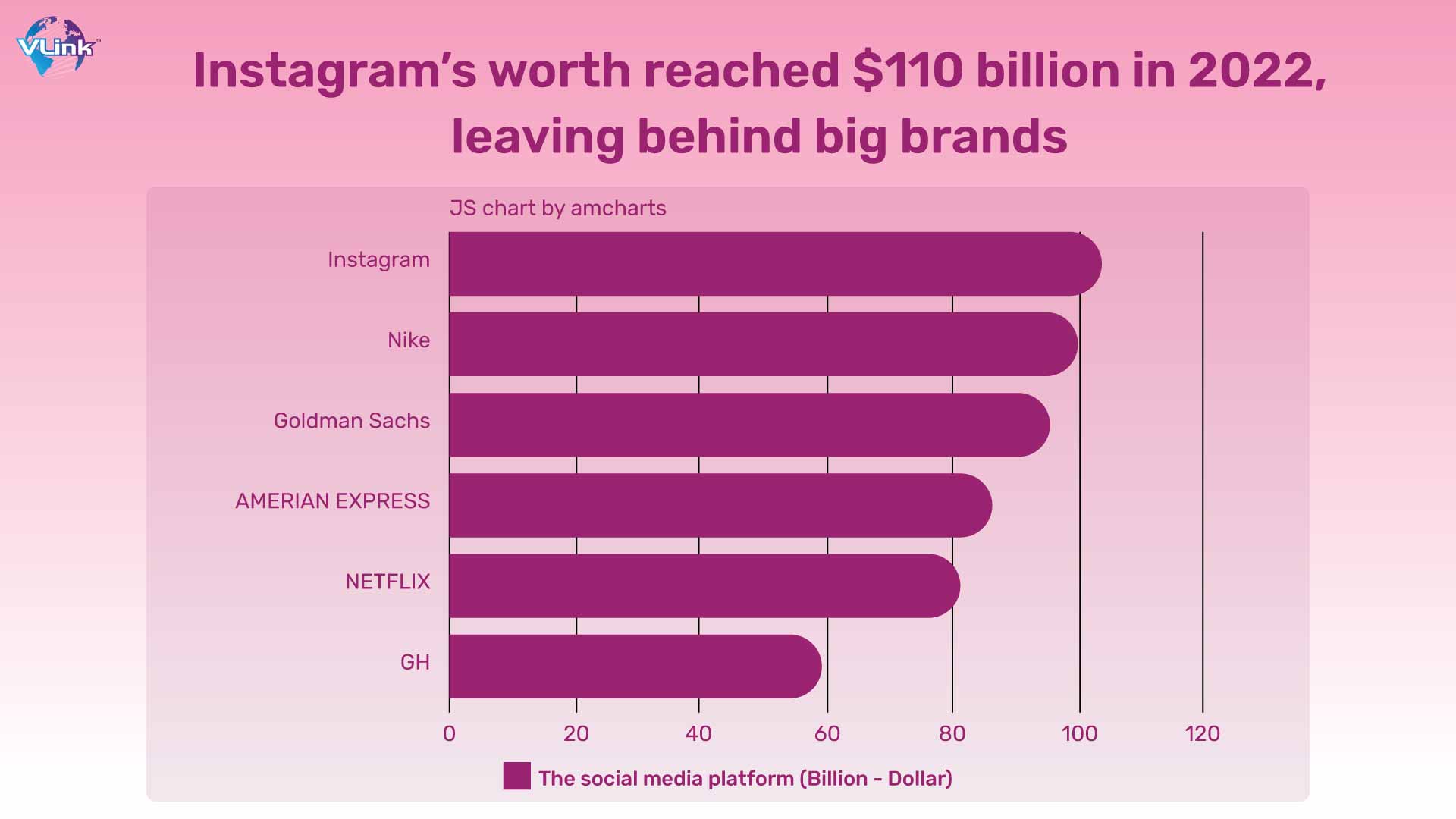 But how all these events occur in just a decade, making Instagram one of the top utilized social media app across the world. In this blog, we'll know about Instagram's huge success despite being a tough competition with TikTok and other apps.
How did it all begin?
Two Stanford University grads named Kevin Systrom and Mike Krieger launched Instagram in 2010. Users could check in, exchange images, and get points for hanging out with pals on the original Burbn location-based app.
They quickly discovered, though, that there were already a lot of comparable applications on the market, so they changed course and concentrated on Burbn's most well-liked feature—photo sharing.
Systrom and Krieger swiftly created a minimal viable product (MVP) for their new software, keeping only the photo-sharing feature and putting an emphasis on simplicity, speed, and a beautiful user interface. This happened when they went for iOS app development to launch the Instagram.
Users of the software may capture images, add filters, and share them with friends on different social media platforms. Using the words "instant" and "telegram," they gave their new product the moniker "Instagram."
Once they had their MVP, Systrom and Krieger started looking for funding. They received $500,000 in seed investment from Baseline Ventures and Andreessen Horowitz at the start. The two were able to engage a small crew and continue the development of their product thanks to the financial support.
Facebook acquired Instagram
By March 2012, there were about 27 million users of the app. In less than a day after its April 2012 release, Instagram for Android phones had more than a million downloads.
The business was also on the verge of securing a $500 million value in a fresh round of investment at the time. Through Stanford gatherings, Systrom and Facebook co-founder Mark Zuckerberg got to know one another, and they kept in touch while Instagram began its meteoric climb.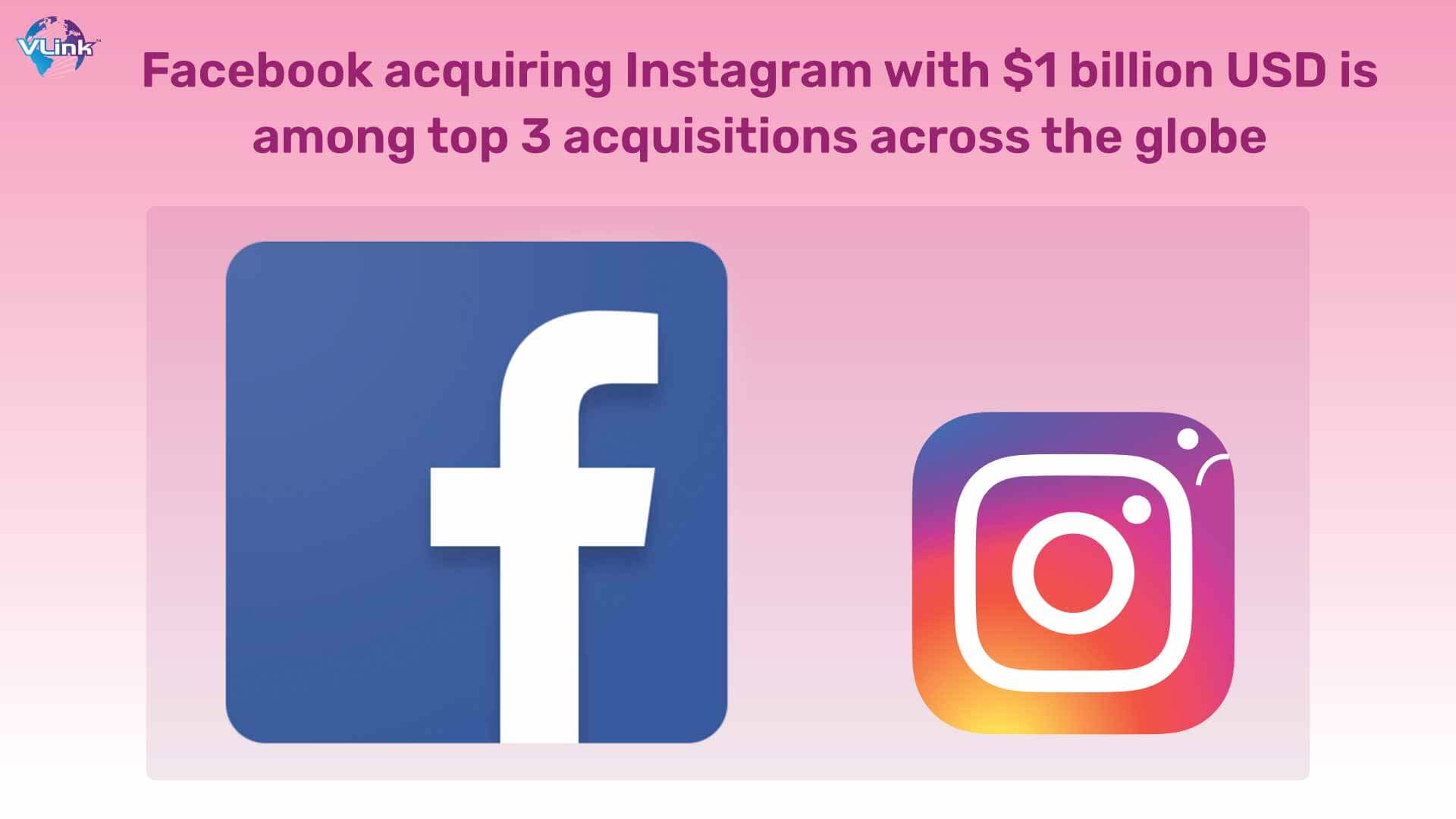 A crucial stipulation of the deal, which was made in April 2012, was that Instagram would continue to be operated autonomously. Facebook (now Meta) approached it and made a gigantic offer of $1 billion dollars to buy the brand and shares. Facebook pushed forward and bought the business soon after, right before its first public offering (IPO).
Instagram went for web development with a limited-feature interface availed in November 2012/13 In June 2014, the company introduced an app for the Amazon Fire device, and finally, in 2016, it created an app that made it compatible with Microsoft Windows tablets and computers.
Top reasons behind Instagram's huge success
Instagram's user count is expected to hit new heights given the ongoing release of interesting features and the impact of the epidemic.
But given that Facebook has more than 2.5 billion monthly active users, why should anyone care about Instagram?
Facebook is used by 10 million advertisers to connect with their target markets. However, it has become even more difficult for marketers and companies to be seen and heard because of Facebook's recent tweak to its news feed algorithm.
Instagram's advertisers are more in numbers as compared to Facebook – 2 million monthly. As a result, Instagram offers you less competition as well as more opportunities for marketing success. Additionally, the Instagram Reel upgrade has the potential to make you a viral phenomenon overnight, greatly expanding your reach.
Did you know that the Instagram platform is used every day by 500 million people?
But brands don't just swarm to the platform because of the sheer volume of users. Instead, it is worthwhile to try because of its capacity to produce leads with the greatest levels of interaction with uploaded content.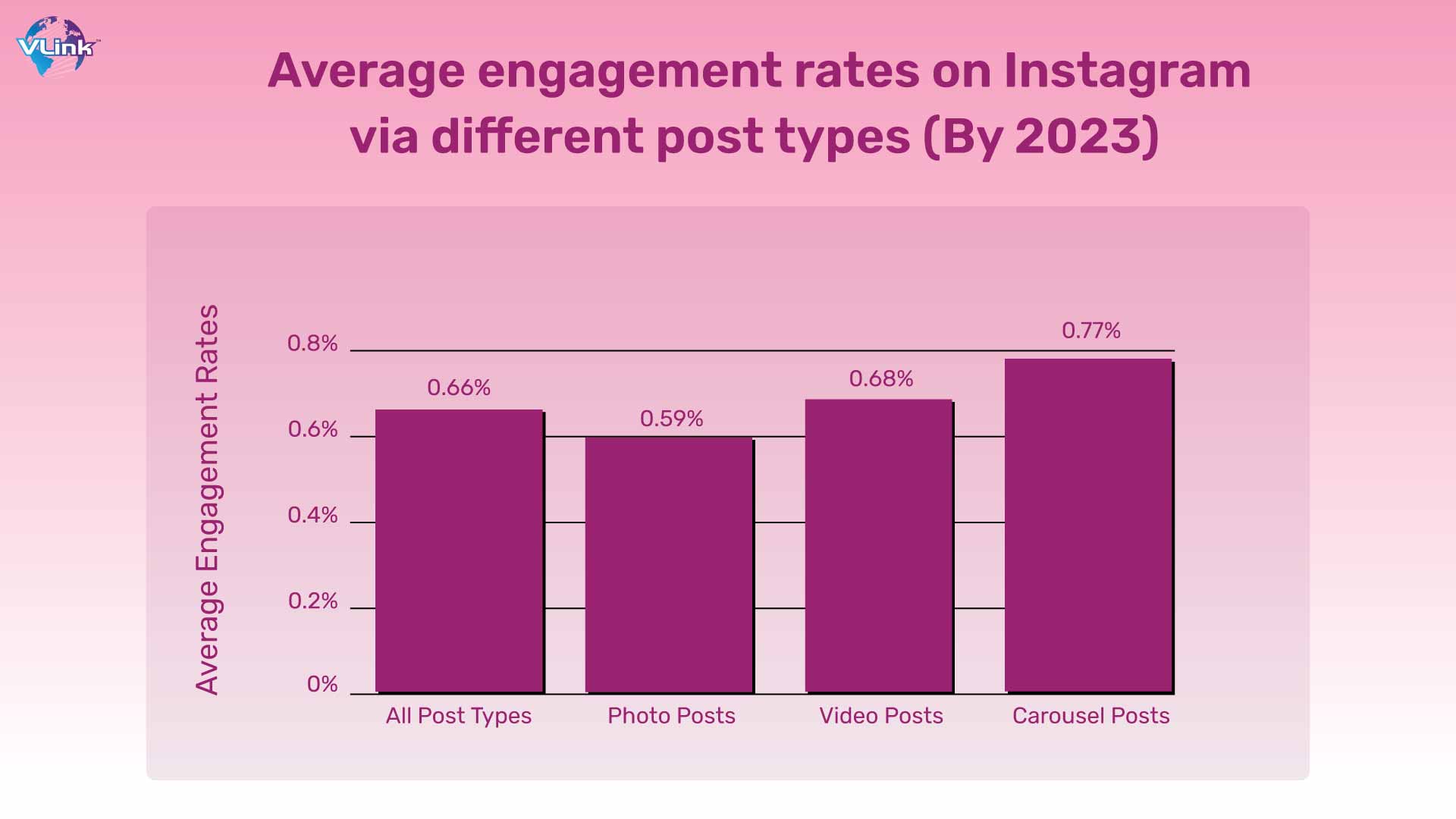 An important factor to take into account when choosing influencers for your campaigns is engagement rate. With growing user base of Instagram, the practices involved in misconceptions and misguiding also evolved. Some businesses provide followers in return for money. Paid followers, however, are typically a mix of bogus accounts and bots.
As a result, rather of focusing just on the number of followers an influencer has, you should also consider their engagement rates. An influencer is more likely to be sincere and honest if their engagement rate is greater.
Major social media networks like Facebook, Twitter, LinkedIn, and others have already used mobile technology. because mobile devices account for more than 54.8% of all web traffic. Despite the fact that the number did decline in the last quarter of 2018, it later.
There's more to the story, hold on. In 2021, consumers will spend an average of 4.2 hours a day using mobile apps, according to a Tech Crunch report.
Numerous surveys also showed that more individuals are now utilizing mobile devices to access social media. This demonstrates that the app that is present on the majority of mobile phones is also the one that requires the most attention.
Instagram's smartphone-centric user interface has always encouraged increased mobile traffic. With 84% engagement, it seems sense that Instagram is the second-most used platform.
It should not be a surprise that the greatest way to communicate and convey your message to others is via images. The primary justification for why marketers favor including graphics in their social media marketing mix is this. Unquestionably, Instagram wins.
The whole news stream on Instagram consists of interactive visuals. Utilizing a free Instagram scheduling tool might be quite helpful for enabling timely publication without sacrificing quality. This app is allegedly the social network with the fastest global growth, according to several publications.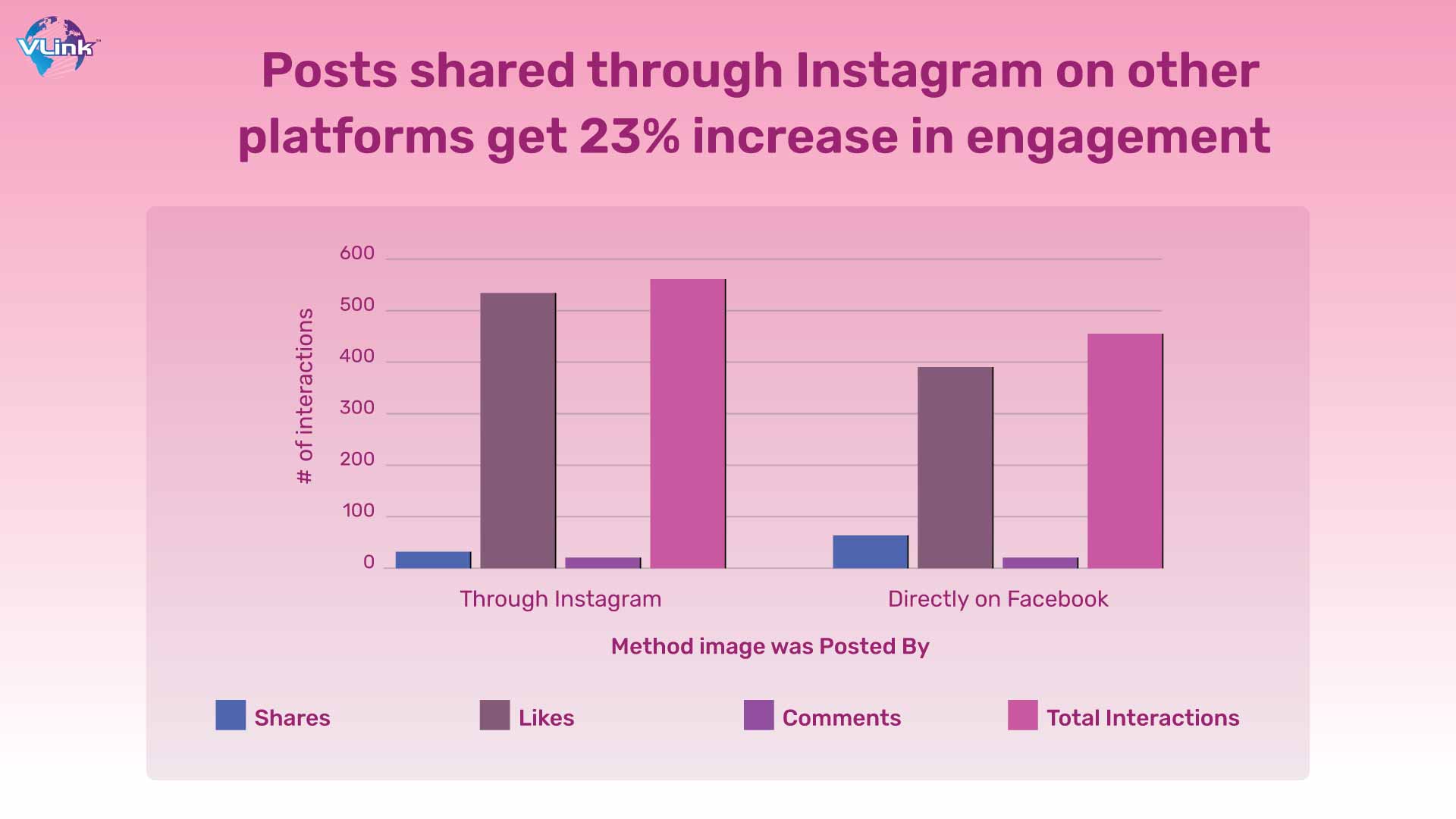 These figures unambiguously suggest that Instagram may assist you in successfully showcasing your business to the world. Don't forget to include pertinent hashtags in your posts, though, if you want to make the most of Instagram. Hashtags increase your posts' visibility on Instagram by 3X by allowing people to find them through searches.
Increasing conversions must be your top focus no matter what sort of business you run because social media may generate a ton of referral traffic and leads for you.
The conversion rate of eCommerce development enterprises via Instagram is 1.08%, according to a Shopify survey. Additionally, the average order value from Instagram referral traffic is $65 per order.
Compared to Twitter and LinkedIn, this is far higher. Despite the fact that clickable links cannot be used everywhere on Instagram, the site nonetheless generates such astounding profits. Only the bio, shoppable feeds, and stories have clickable links.
Customers will find Instagram less spammy as a result, while advertisers will save money on pointless clicks. Without a question, Instagram wins out when it comes to increasing conversions and generating purchases.
Today's audiences desire, not demand, that companies deliver relatable, honest tales. This naturally forces companies to use narrative in their interactions with customers. And Instagram is the medium that dominates when it comes to brand storytelling.
The average daily user's time on the app has increased by 7 to 10 minutes as a result of Instagram Stories. Instagram Stories currently has more than 500 million daily active users.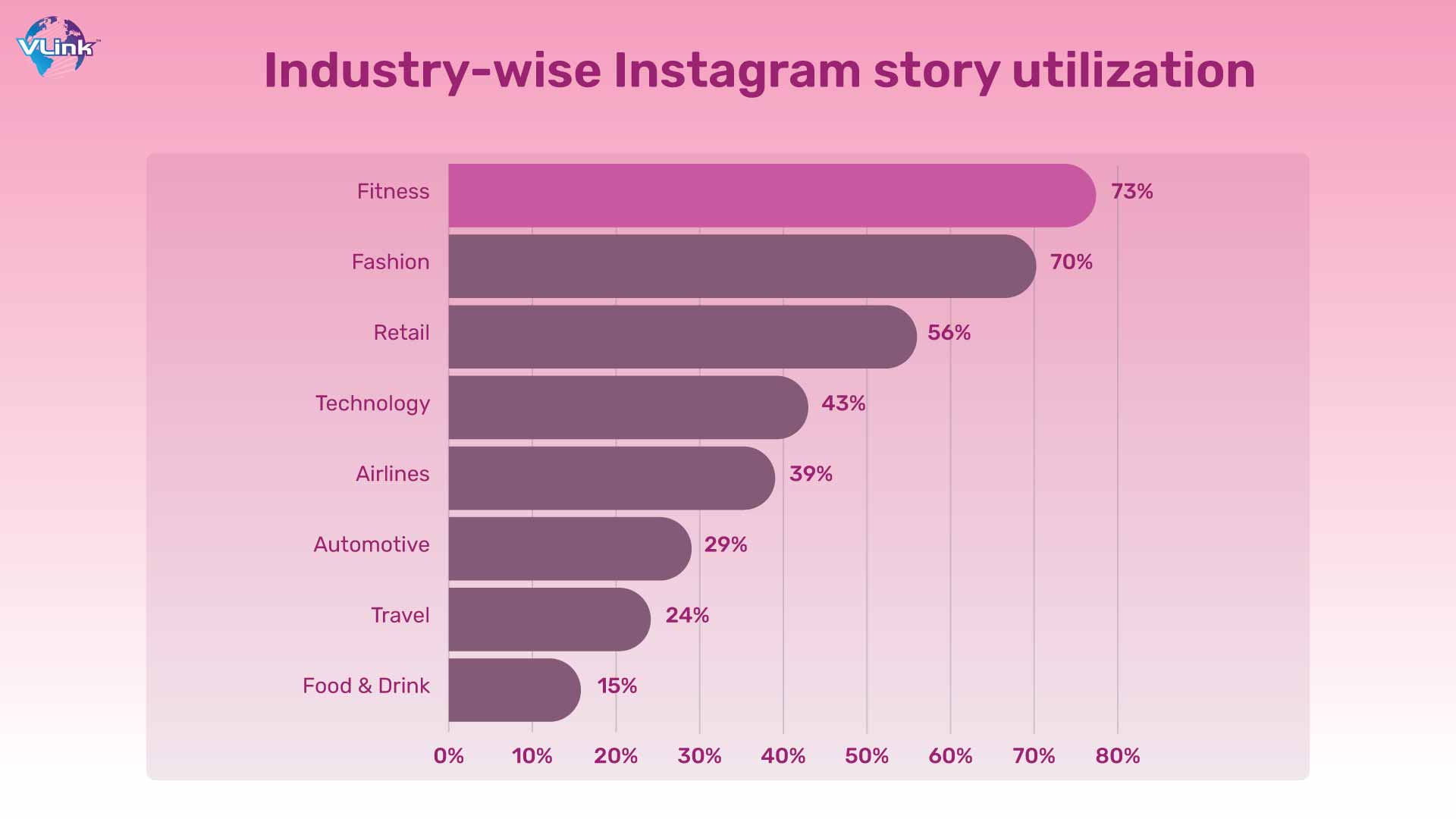 Brands now have a plethora of new chances thanks to Instagram Stories. You may run advertising on Stories in addition to using Geo-location app integration or tagging, hashtags, text, and shoppable features. But Instagram didn't end there. It launched a new TikTok-like function in 2020.
Comparing Instagram Competitors
Instagram has several competitors in the market that attain mobile app users' attention at large. Let's compare them with each other:
There are several competitors of Instagram that it has to tackle both to get consumers' attention and the brands' money.
The Coronavirus stay-at-home advice appears to have increased TikTok's rise among new users. In March 2020, TikTok surpassed 115.2 million installations to take the title of most-downloaded non-game app globally. Comparatively, Instagram only received 111.5 million downloads each quarter on average in 2019.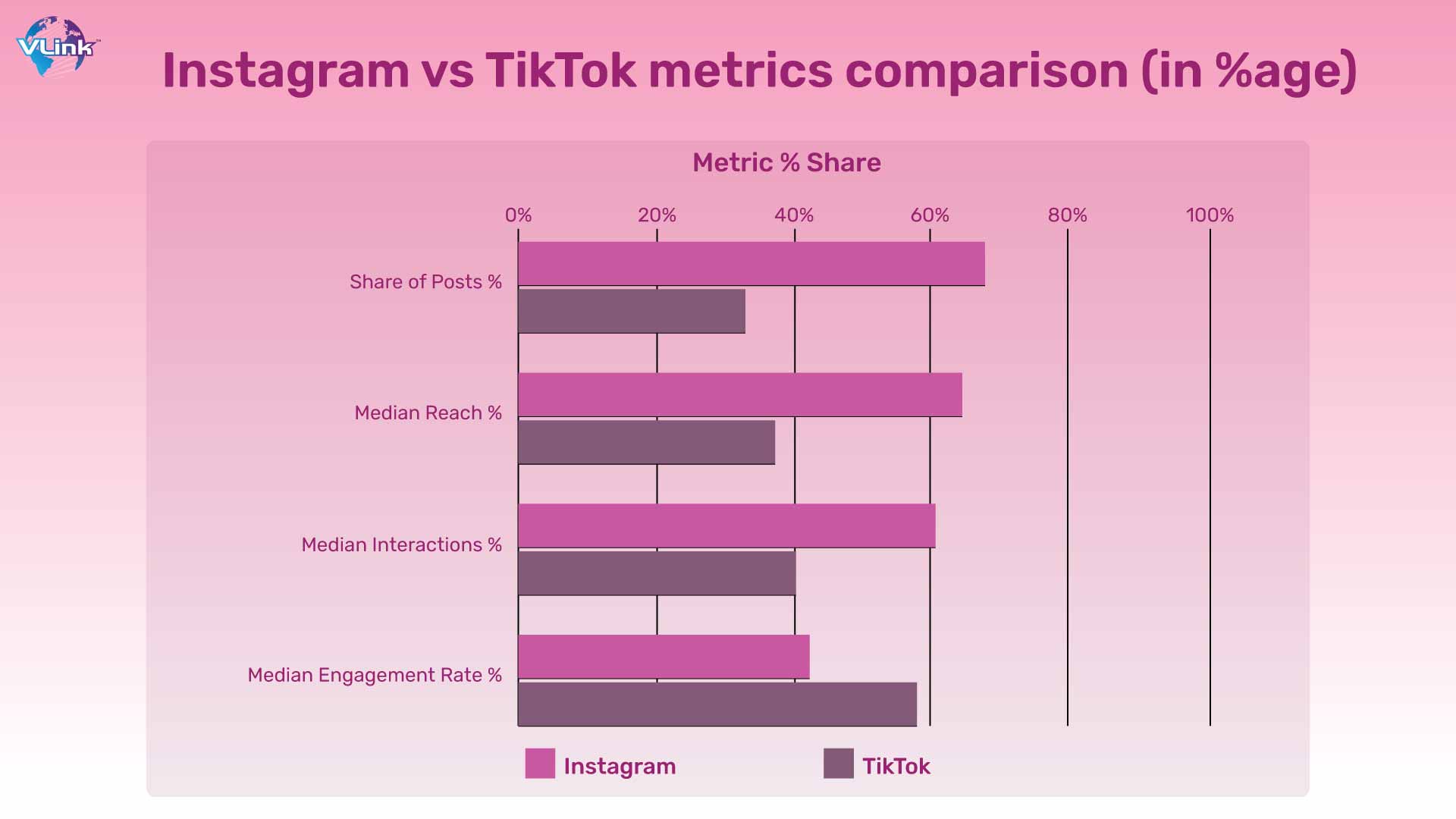 TikTok and Instagram share the same fundamental concepts, but they also differ in a number of ways. The maximum length of a video on TikTok is 15 seconds, with the option for a 60-second loop. As of right now, the app does not support long-form videos. Up to one hour long recordings can be uploaded to Instagram's long-form video feature, IGTV.
In contrast to Instagram, which has 121 million monthly active users, Snapchat has 46 million. Facebook, however, copied key Snapchat features and added them to Instagram in order to deter users from switching. The demographics of Snapchat are a little different. With a staggering 77 percent of users between the ages of 18 and 24, it has a substantial number of teenagers as users.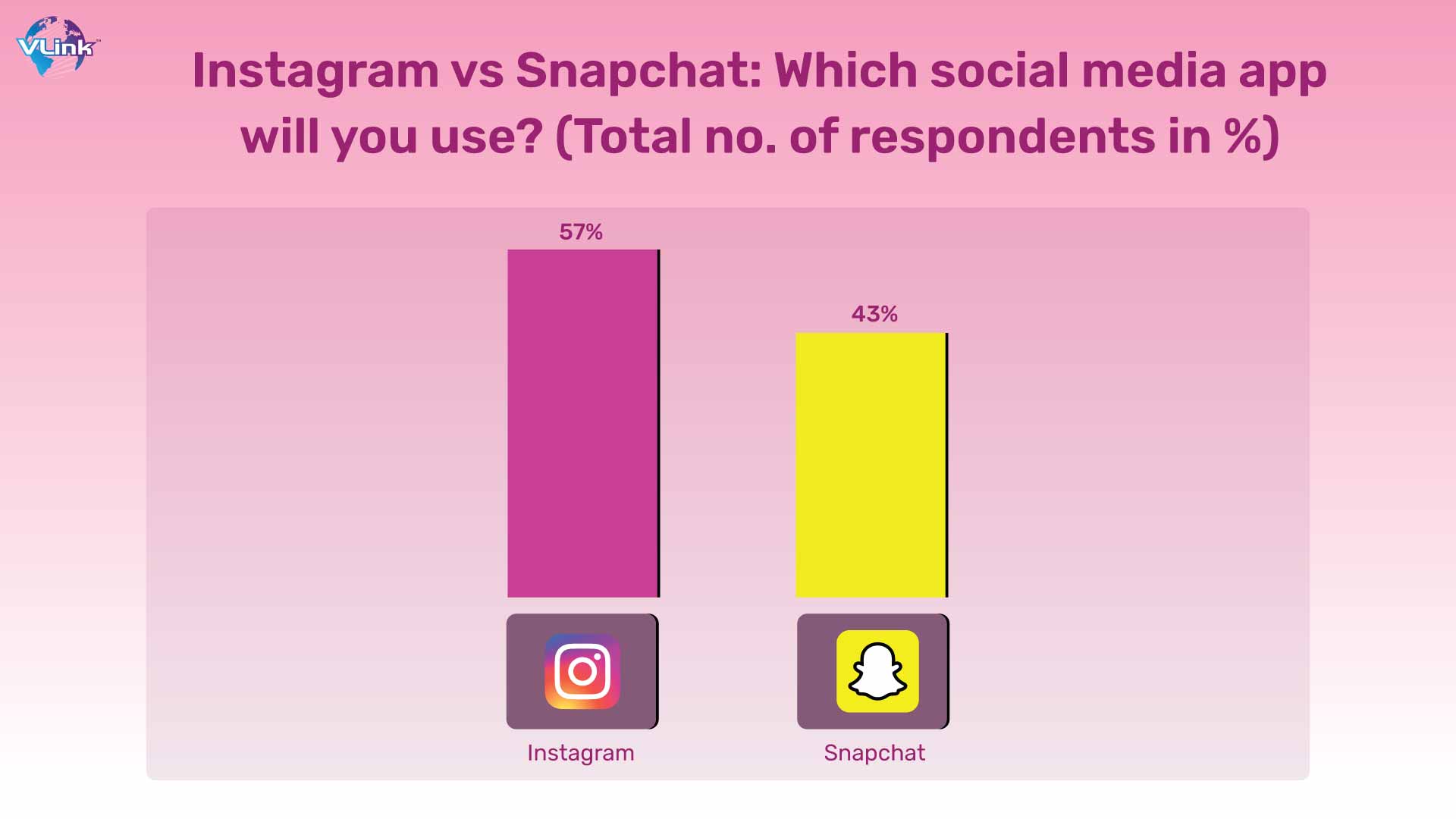 Instagram's Stories are updated every day, but Snapchat encourages users to check back everyday with streaks. Both applications want to at least become a daily habit. In contrast to Instagram, which is far more focused on public sharing, Snapchat has a more intimate feel and places more of an emphasis on direct messaging.
Tumblr is more versatile than Instagram because it is a microblogging service. Use Tumblr as a social media networking platform to post text, images, links, videos, and anything else that will interest the audience.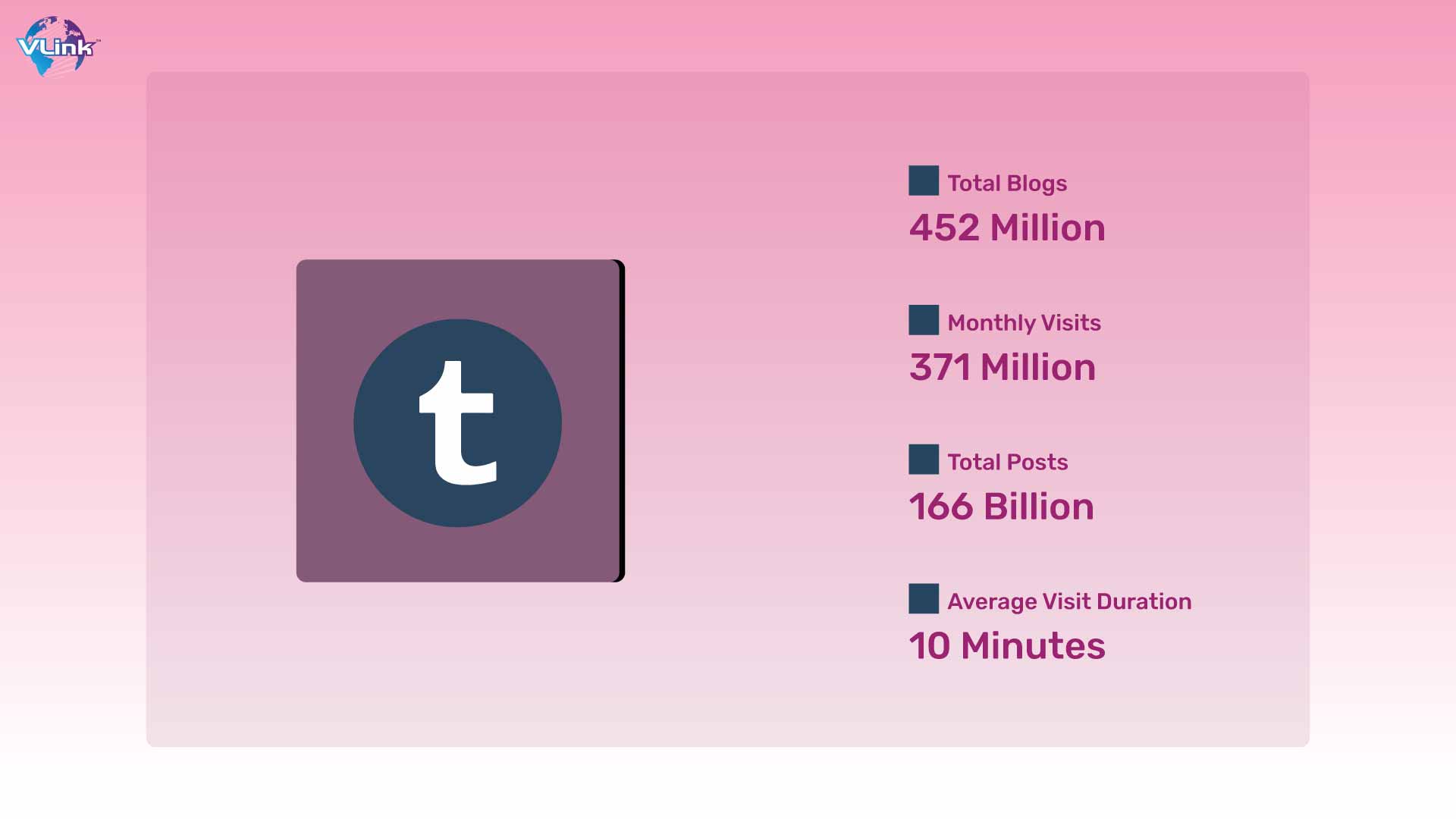 Instagram has a simple UI that even a new user can use. Similar to a blogging service, Tumblr features a dashboard where users can manage their accounts and publish content. Millennials are the main users of Tumblr, who view it as a more personalized method of interacting with their audience. The majority of Instagram's users are teenagers.

How VLink can help you get success like Instagram?
Given the widespread usage of cellphones, the reality of social isolation, and our remote-everything style of life, any software product has a chance of being successful. If you're considering developing an app similar to Instagram, you need to make sure it stands out and has features that Instagram doesn't have.
Feel free to get in touch with VLink's mobile app development experts if you're planning to develop an Instagram-like app. We are a full-cycle development team that will assist with creating desktop, mobile, and online applications from conception to release.
We have 500+ specialists working for us and have been in business for 17+ years. In order to help you realize your ideas, we will happily provide our knowledge.
FAQs
Frequently Asked Questions
How challenging is it to create an application like Instagram?
Understanding the aspects that contribute to Instagram's success is crucial if you want to create an app similar to it. You may begin organizing the development process after you are fully aware of the key aspects of the app. It is important to keep in mind that creating an app is a difficult process that takes a lot of time and work.
What technologies are employed in building an app like Instagram?
Technologies including mobile app development frameworks, cloud storage for media uploads, picture and video processing libraries, social media APIs, and a scalable backend architecture are needed to create an app similar to Instagram.
Do I need to have a large development team for building a social media app?
The project's size and timing determine the development team's composition. A professional and experienced team may successfully complete the project, even if having a larger team might hasten the development process.
Can I monetize my social media app like Instagram?
Yes, you may make money from your app through a variety of methods, including in-app purchases, sponsored posts, premium subscriptions, advertising, and partnerships with businesses and influencers.